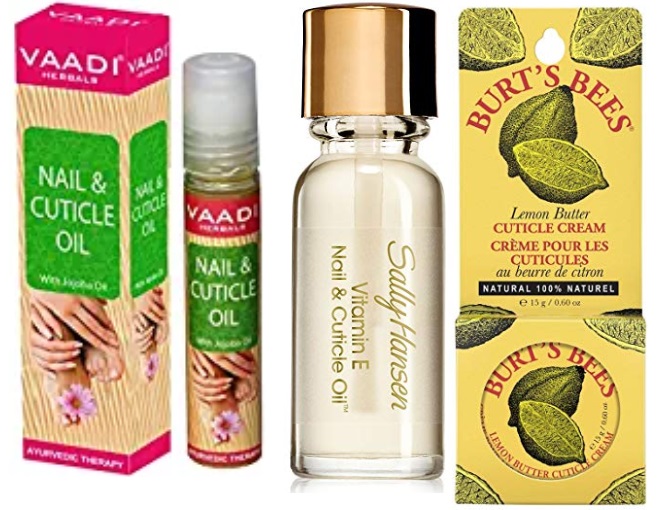 Do you have dry cuticles? We all love perfectly manicured nails that make our hands look beautiful. If you would like to keep their hands in good shape and, then you must try a good nail cuticle creams like oils and products. So, we have compiled this group comprising of nail cuticle creams and oil that you can use to make your nails look beautiful and groomed. Cuticle is the skin that surrounds your nail bed and it also keep the bacteria and other infections away. At times, due to not taking proper care and dryness they become rough and flaky. This is why an effective nail cuticle oil or cream is beneficial.
Best Nail Cuticle Creams and Oils in India
1. Moha Nail Care Cream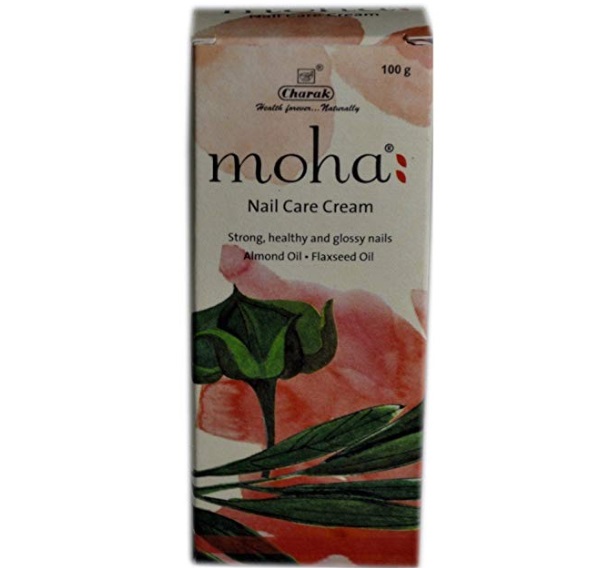 The nail care product gives you healthy and glossy looking nails. It also strengthens the brittle and cracked nails. During application of this product, it helps you get soft cuticle within few days, it is a rich formula that contains almond oil and flaxseed oil in a creamy base. It moisturizes and nourishes even during the winter season.
2. Aroma Magic Nail and Cuticle Conditioner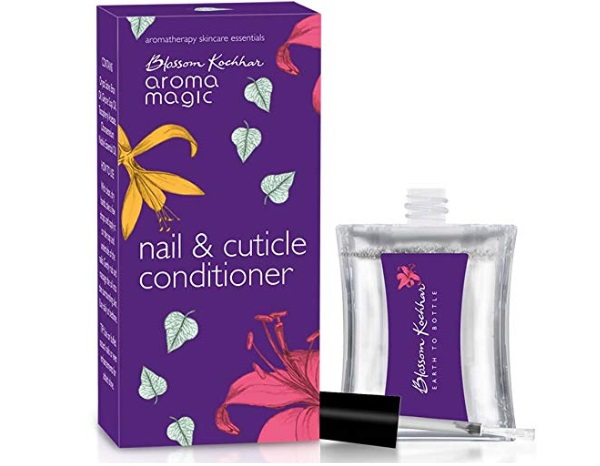 This cuticle conditioning product is in oil form that hydrates and nourishes the dry and rough cuticles. In fact it also strengthens the dry skin around your nails. The product is very affordable and can be used applied everyday two to three times so, that your nails look fresh and polished. It is a rich blend of natural oils like chamomile, rice bran and soybean.
3. Vaadi Herbals Nail and Cuticle Oil with Jojoba Oil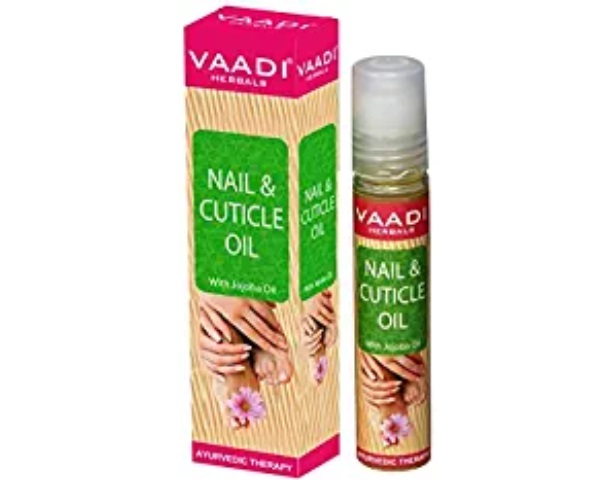 The nail cuticle oil comes in a roll on tube. It is very easy to apply, you just have to roll on the product on your nail cuticle that helps to hydrate the skin around your nails. It is rich blend of apricot kernel oil and Jojoba oil. The product gives you smooth nails and hydrates the roughness so, that you can have beautiful nails even during the harsh winter season. Do you know, your cuticles can get dried due to excessive cold, sun exposure, salty water or due to environmental conditions.
4. Bharti Taneja's Makeup Essential Nail Cuticle Cream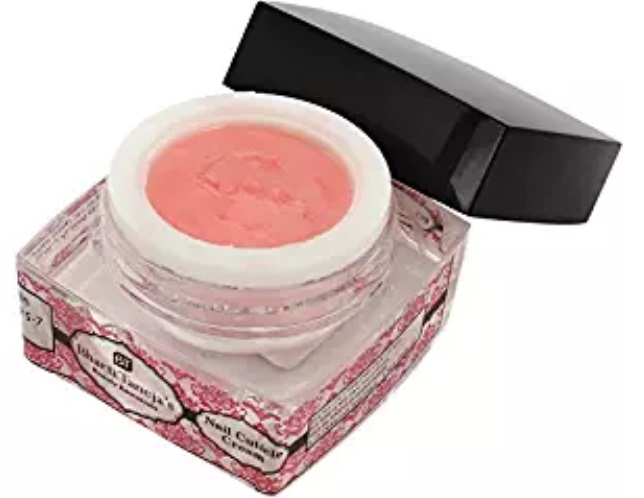 This peach coloured cream is an excellent nail cuticle product that encourages healthy nail growth and is suitable for all skin types. It is a safe product even when you have sensitive skin. It strengthens you are brittle nails to make them look healthy and moisturized. Its formula gets in the skin faster and heals them. Overnight application of this cream gives you the best results.
5. Sally Hansen Vitamin E Nail and Cuticle Oil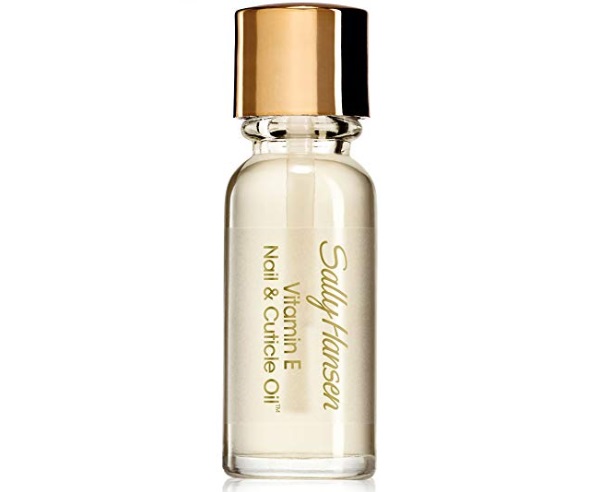 Sally Hansen cuticle oil contains vitamin E and comes in a dropper form. It is very easy to apply and get absorb quickly into your nails and the cuticle surrounding the nails. It hydrates and relives the dryness. Also the product gives relief in the brittle and breakage. It is dermatologically tested and contains vitamin E in ample amount so, that your nails look healthy and grows faster. It is one of the best seller products in this category.
6. Oriflame Swedish Spa Nourishing Night-Time Hand & Nail Balm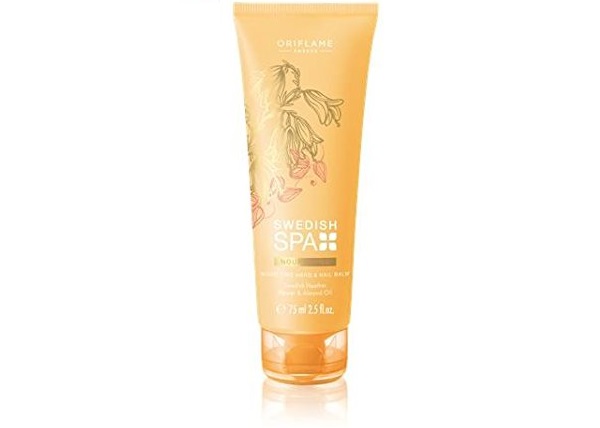 This nail balm cream is from Oriflame. The balm has a rich texture and creamy formula which gets into your cuticle and skin nicely. It makes a layer that retains the moisturization and protects your skin and nails both. The product gives you beautiful and younger looking hands by grooming the nails and hands. Its rich formula infused with Swedish flower and almond oil that contains vitamin E.
7. The Nature's Co. Kiwi Hand and Nail Cream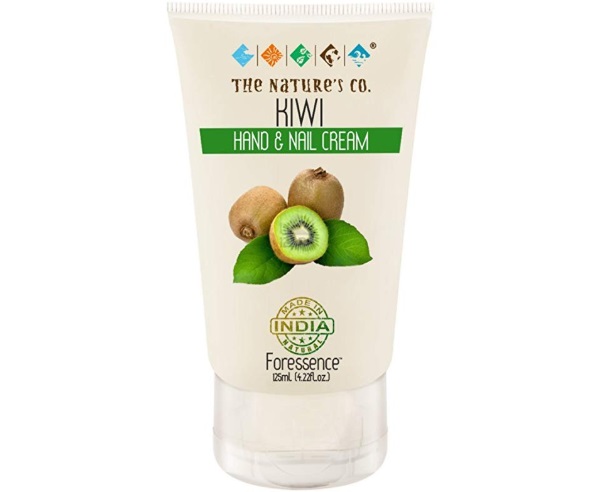 The hand and nail cream is a vegetarian product and it has certified organic ingredients. It is a rich blend of fruits and antioxidants that are wonderful in moisturizing and softening your nails and cuticle. It is a paraben and chemical-free nail cream that is rich in extract of fruits like kiwi, olives, grapes etc.
Key ingredients:
Kiwi extract, Shea butter, Kokum butter, Olive oil, Wheat germ oil, Apricot kernel oil, Sweet almond oil, Avocado oil, Jojoba oil, Vitamin – E, Coconut oil, Grape seed oil, Vegetable Glycerin.
8. Burt's Bees Lemon Butter Cuticle Cream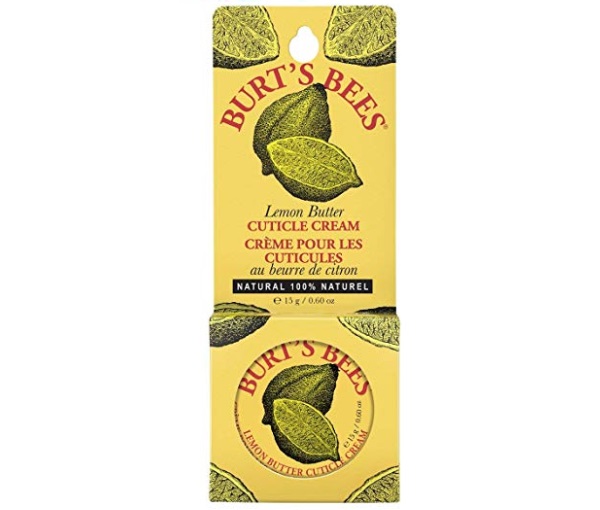 This is one of the best nail cuticle creams from reliable brand like Burt's Bees. It has lemon butter which moisturizes your nail cuticle but also gives you a refreshing field. It is rich in vitamin E, Sunflower oil, sweet almond oil and cocoa seed butter. The application of this product 2 to 3 times in a day can ensure that you have beautiful nails with the hydrated cuticles that make your hand looks even better. It doesn't get evaporated in a few minutes but stays whole day long. A little bit of this product goes a long way as it is very moisturizing.
9. CND Essentials Nail & Cuticle Oil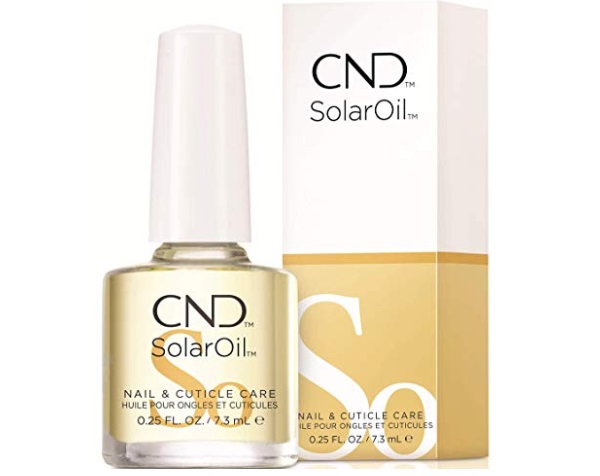 This is a nail and cuticle oil that can strengthen your nail and soften your cuticles. The light penetrating oil is rich in antioxidants that give you the confidence to flaunt your beautiful Nails and hands. The formula of the old is a natural blend of jojoba oil, sweet almond oil and Vitamin E. Antioxidants in this product helps to keep your nails stronger and fights brittleness. It also combats weak nails effectively. It also aids in faster growth of the nails.
10. Thejus Nail Cure Oil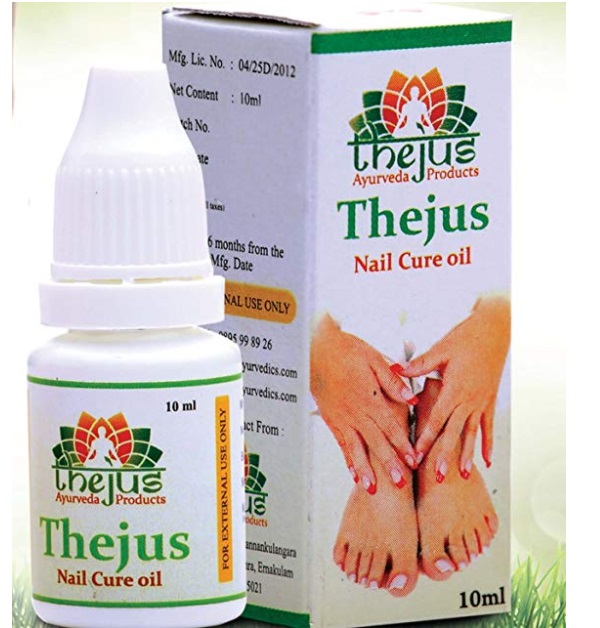 Enriched with the Cocktail of Vitamin A, Vitamin E and vitamin B-complex, it stimulates the nail growth. Repairs and rejuvenate your cuticles. It also eliminates the traces of infections and the oil also gets rid of the yellow and discolored nails.
Extra trips to take care of your cuticles and nails
You always use the cuticle products two times in a day. Especially, during the night time.

Never use harsh detergents or soaps for washing your clothes and dishes.

While doing the dishes, always wear gloves to ensure nails and cuticles are protected.

Do not used cheap nail polish and other nail products.

You should never cut the cuticle as it can lead to infection.

Use a wooden stick to push the cuticles or a cuticle pusher.

Make it a habit to use cuticle cream and oil daily.