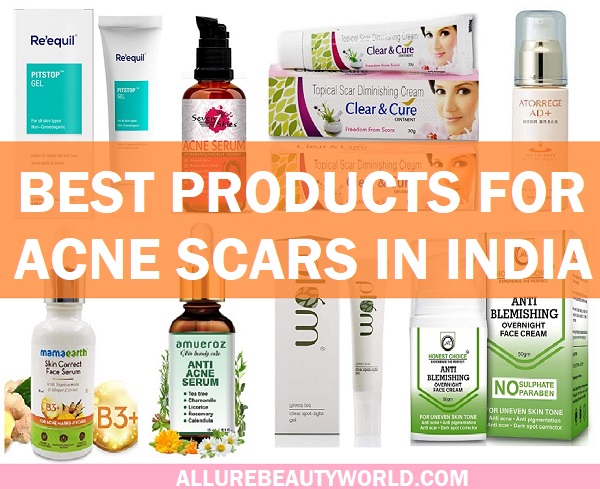 Acne scars make skin look uneven and patchy. They are quite stubborn and have different varieties, yes, even acne scars and marks are of different types. These can be treated with various over the counter products, professional treatment and home remedies. Here we've compiled this list of the best products for acne scars available in India. Skin creams, face washes, serums and topical medications are available in the market to fade the acne scars.
Acne breakouts and scars are frustrating and lower the confidence in young adults especially. But, these are not very hard to get rid of as by itself skin heals the scars, however, applying the products can help you remove them faster.
Acne scars can be flattened red or brownish spots which can fade without leaving a permanent mark. Even Dark spots are also left behind by the acne. Some types of acne scars appear as enlarged and raised growths of tissue.
Effective over-the-counter acne scars removal products generally contain ingredients which are clinically proven to lighten the marks and scars. These ingredients can be salicylic acid, benzoyl peroxide, retinol, cocoa butter, honey etc.
Best Acne Scar Removal Products in India For Clear Skin
No more wondering how to fade acne scars as you can choose from these products. Let's take a look at the best products for lightening acne scars in the market.
1. RE' EQUIL Pitstop Gel for Acne Scars Removal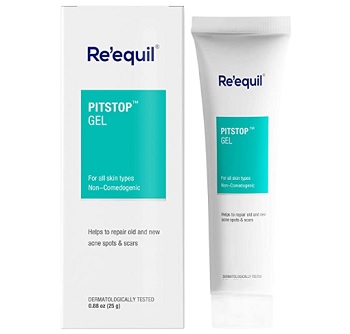 It's a gel formulation that is made exclusively for repairing the old and new acne spots and scars. It is a dermatologically tested product and this is why it is even say for the sensitive skin types. Made for all skin types, the product is non-comedogenic, when you've acne prone oily skin as well. You can try this product on every day basis for pitted acne scars. Applying this gel two times in a day ensure that your existing acne scars and pits are healed faster. It contains the natural allium cepa and olea europaea leaf extracts.
2. Mamaearth Skin Correct Face Serum Acne Scars removal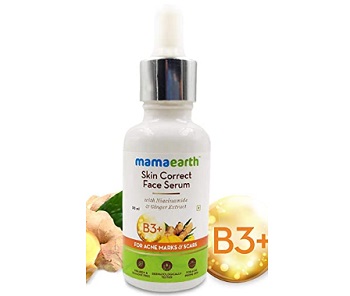 This is skin correcting face serum is for acne scars removal. It is a cream that contains Niacinamide and Ginger Extracts. It comes in a dropper at the top kind of packaging. It also contains vitamin B3. The best thing about this product, it's paraben-free and dermatologically tested feature. If your skin is acne prone and has lots of acne scars, this serum can be applied twice in a day by gentle massaging to increase the skin's elasticity. It works like a magic on fine lines and wrinkles as well. So, it also reduces the enlarged pores, because of which the sebum is also regulated. This alleviates the symptoms of acne and their scars and pit with regular usage.
3. Amueroz Anti Acne Serum For Acne Scar Removal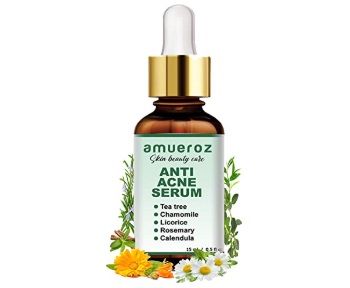 It's an anti acne serum that also works wonderfully for acne scars removal. It is affordable and reasonably priced. Made with the ingredients, such as tea tree oil, calendula, chamomile, rosemary, green tea and thymol, this is a product which is very lightweight and non-comedogenic. It's light texture is oil-free and the face serum is for acne treatment and cures the blemishes and pigmentation. So, it protects the breakouts and improves the health of the skin. Over the time, by applying this product on regular basis, it gives a powerful dose of antioxidants to the skin to make it clear smooth and acne-free. This is a facial serum for dark spots removal as well. It is made for dry skin, oily skin and even sensitive skin.
4. Seven Skies Acne Serum For Acne Spot Treatment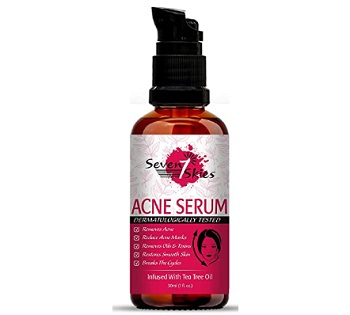 This acne scar clearing serum greatly reduces the acne marks and spots on the skin. As it is infused with tea tree oil, this serum helps to treat the acne breakouts. It also reduces the blackheads and pimples marks within few days. The product dissolves the pore-clogging oils and debris that clogs the pores. So without over-drying your skin, it effectively prevents the future breakouts and spots. This anti acne serum is effective on the face to unblock the pores and reduce the redness and inflammation. The product is paraben-free, sulphate-free and cruelty free. Use it daily twice in a day to soothe and red blemishes and dark spots.
5. Lumiglo Anti-Acne & Anti-Scar Collagen Serum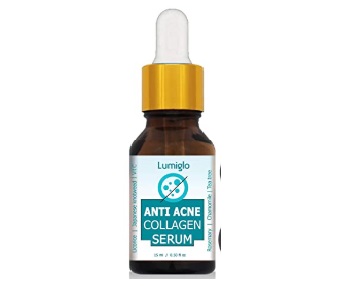 The anti acne scars serum is rich with collagen. The collagen rich serum has the bioactive formula with Japanese knotweed, chamomile tea tree and Vitamin C. Rosemary helps to protect the skin cells from damage often caused by the free radicals. Chamomile is hypoallergenic and reduces the skin irritation by neutralizing the free radicals. Vitamin C boosts skin collagen production and gives you firm and plump skin. This is one of the best affordable serums to remove the dark spots and acne scars.
6. Afflatus Ayurvedic Clear & Cure Scar Removal Cream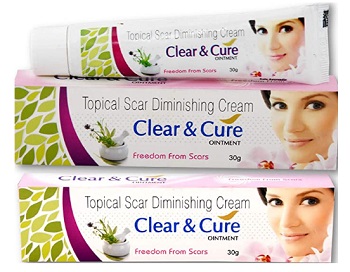 It's an Ayurvedic acne scars removal cream with a creamy formula that is made to cure and lighten acne scars. It also works on dark spots, stretch marks, burn marks and even the spots related injuries. Apply it 2 times on the affected area and it helps to decrease the deep acne scars on the skin. It contains the natural ingredients like jaiphal, kali mirch, Haridra, yashtimadhu etc. It is a natural product that enhances the skin elasticity for firm and smooth looking skin. It improves the overall appearance, texture and colour of the scars. The special ingredient is suitable for all skin types.
7. Greencure Scaroff-Anti Scar Cream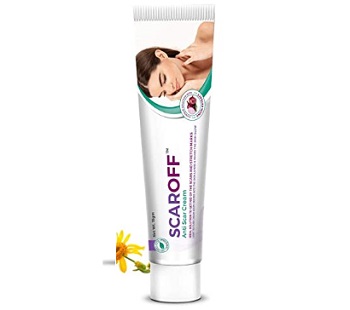 This is an anti-scar cream which has Ayurvedic formula. The product is lightweight and easy to apply on the skin. It is 100% natural and is an ideal solution to get rid of the scars and stretch marks. It also works on pigmentation, blemishes, burn marks and acne scars. The light texture of the cream gets deep inside the skin layers and makes the skin glowing and fresh. It contains onion and Arnica extracts that are known to reduce the pigmentation and the appearance of spots on the skin.
8. Plum Green Tea Clear Spot-light Gel for Acne & Acne Scars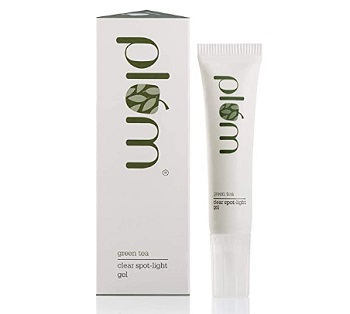 This green tea clear light gel is lightweight and non-comedogenic with green tea, glycolic acid, salicylic acid, neem, tea tree, aloe juice, and liquorice. It is a quick absorbing clear gel formula that combats the acne and in the long run, it also removes the acne scars. Apply it 30 minutes before going to bed and do not use any other skin care products post application of this product. Do not use it on overall face just on the active acne spots and the scars.
9. Honest Choice Anti Blemish Face Cream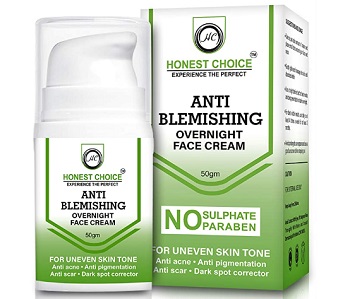 This is an anti-blemish face cream for men and women that also works on the dark spots. It does not contain paraben or sulphates and hence, is suitable for sensitive skin. It was perfectly fine for uneven skin tone to make it fresh and glowing. It is an anti acne products that also works as an anti scar and anti pigmentation corrector. Being an overnight face cream, it has to be applied every night. It contains active ingredients such as aloe vera extract, Vitamin E and honey.
10. Atorrege AD+ White Essence Acne Scar Removal Essence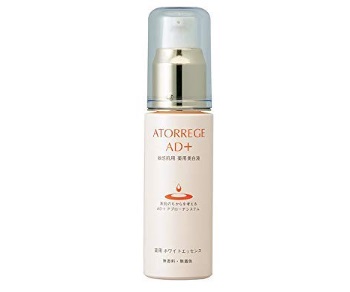 The Acne scar removal face essence serum is for normal dry and sensitive skin. It also works on Eczema prone skin. It contains squalene, soyabean extract, potassium citrate and carrot extract. It lightens the pigmentation and brightens the dull skin without creating any side effects. The product works really well to remove the spots and give you light and glowing skin.
11. Leeposh Salicylic 15% Acne Peel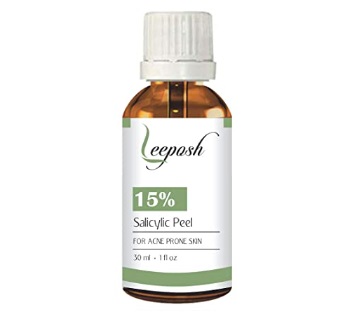 While the product is with salicylic acid in 15%, it is an excellent acne peel for acne prone skin. For improved skin tone, texture and luminous clarity of your skin, this professional skin treatment helps in removing the dead skin cells and unifying the skin tone. So, overall it gives you a youthful look to the skin. It also has retinol that improves collagen production and increases the elasticity of the skin. It was really well in treating the acne breakout and minimising the dark circles and dark spots on the face.
12. Soulter Remedies Acne Spot Spotless Cream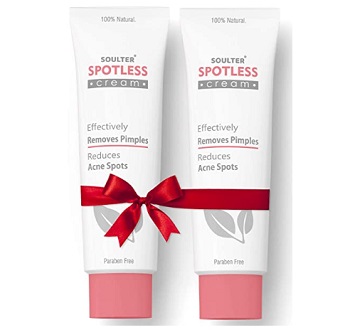 This is a paraben free pimple remover cream that works well for men and women. The key ingredient is aloe vera which works perfectly fine to fight the bacteria causing acne and pimple. This Spotless cream helps to purify and heal the skin. It repairs the cell and also increases the college production to stimulate blood flow. It gives you even toned and fresh looking skin. It helps in soothing the skin, while treating the sun burns and inflammation. It is free of harmful chemicals and preservatives. The natural detoxifying cream product works really well and is also very affordable.
13. Digital Shoppy Anti Acne Scar Mark Remover Cream
 
The acne marks removal cream is also an oil control and pore shrinking product. First clean the skin, apply the toner and use this cream. It can be used two times in a day that is evening and morning. So it works on wrinkles, lines and scarring. The product is highly acclaimed to get beautiful and soft skin.
14. Mederma Scar Remover Gel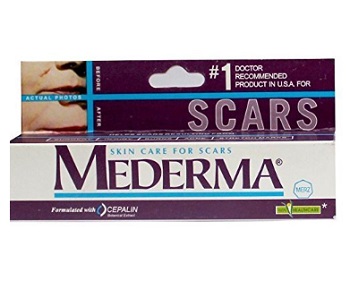 Mederma skin cream contains onion extract that are known to lighten the skin colour and the scars. It is a scar removal cream that works on the surgery scars, injuries acne and stretch marks. It has a lightweight formula that blends really nicely on the skin. The safe and convenient to use product can be try to 2-3 times in a day for better results.
15. Bare Body Essentials Acne Scar Removal Cream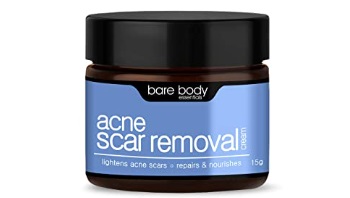 This acne scar lightening cream has a lightweight texture and it lightens the acne scars and repairs the skin. The product is non-greasy and does not have any greasy texture. It fades the stubborn acne marks and scars from the skin. Rich with the goodness of Vitamin E and cocoa butter, this unique formula gives a clear and smooth glowing skin without damaging.
Home Remedies For Acne Scars
As the acne scars result from changes in the structure of collagen and elastic fibres in the skin, using the natural remedies helps a lot. Topical application of Apple Cider Vinegar, coconut oil, lemon juice, Shea butter, baking soda and aloe vera gel helps in lightening the scars.
Various remedies are available over the counter, many of which can help people manage their acne and reduce the appearance of scars.
Salicylic acid is one such natural ingredient that clears dirt, dead skin cells, and debris that reduces the discoloration. Retinols also help to lighten the marks and hyper-pigmented acne scars. Even Alpha Hydroxy Acids (AHAs) gets rid of dead skin cells and prevent clogged pores.