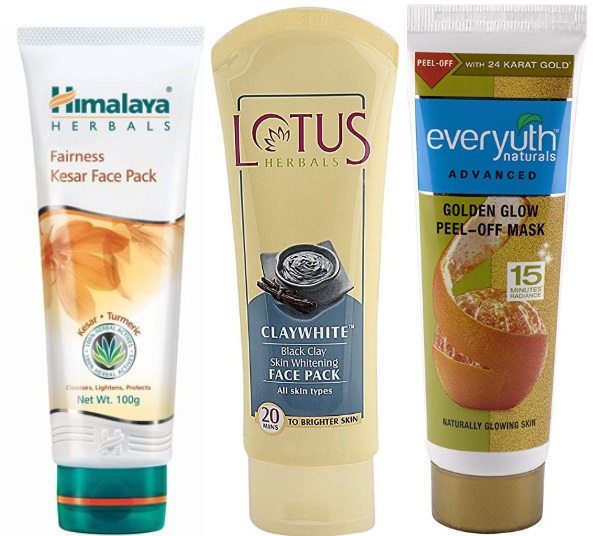 Do you want glowing and smooth skin? With day to day activities and Lifestyle changes, our skin gets dull and lack luster. Even, if you have fair skin complexion yet it may look glow-less and tired. This is why, we have put together, this list of the best face packs which are ready made and will help to get glowing skin.
Best Face Packs in India for Glowing Skin (2023) In Summers
1. Biotique Bio Fruit Whitening And Depigmentation Face Pack

We must admit that, this is the best facial mask when you would like to have fair, spotless and tan-free glowing face. This is from the house of Biotique and is based on the natural and Ayurvedic ingredients. It can be applied by both men and women, and can be used t2-3 times in a week. It contains a powerful blend of juices of pineapple, tomato, lemon and papaya fruit to visibly lighten skin for a fairer, flawless look.
How to Use: Apply the mask evenly on the cleansed skin and neck. Leave it for 15 to 20 minutes. Wash this off with damp wash cloth or clear water. It can be used daily or at least two to three times in a week.
2. Everyuth Naturals Golden Glow Peel-Off Mask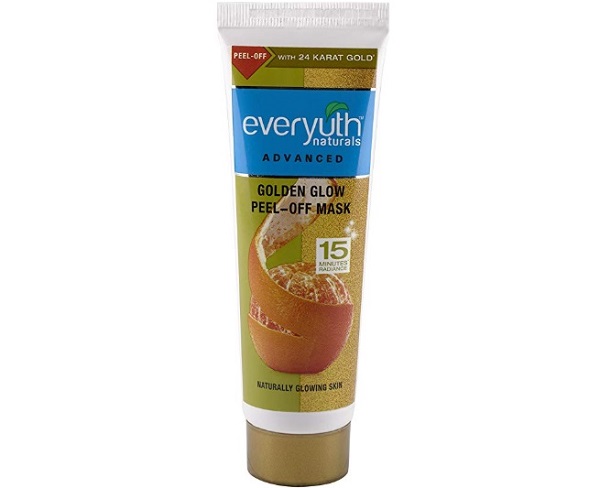 When it comes to getting glow, before an event or party, this golden glow peel off mask is the best thing to have. It is very affordable and the peel off type of facial mask helps to get rid of the dead skin cells, blackheads and dead skin cells.
How to use: Take some mask on the finger tips and rub it, all over the face in circular motion. Wait for it to get completely dry. Peel off the mask from top to bottom and then rinse the face with clear water. It can be used by both men and women. Men should make sure that they are clean shaven before using this mask.
3. VLCC Mud Face Pack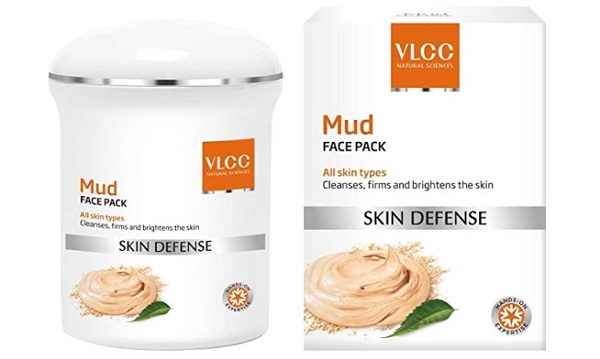 VLCC mud face mask is one of the best face masks for oily and combination skin. Mud squeezes out the oils and removes the dead skin cells effectively from your face. It makes skin bright. It improves blood circulation, that makes your face glows.
How to use: Apply the mask in a thick layer on the face and neck. After 15 to 20 minutes, wash it off with mildly rubbing the face.
4. Lotus Herbals White Glow Yogurt Skin Whitening And Brightening Masque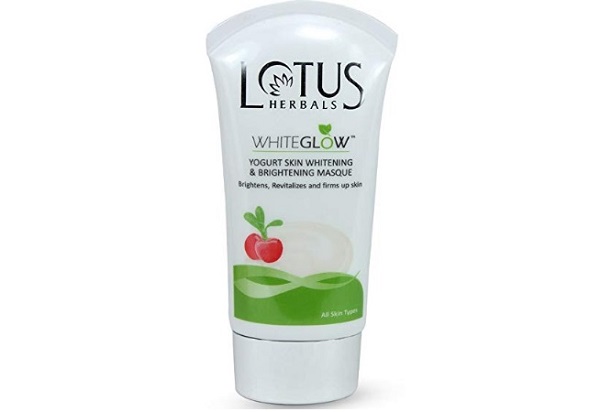 The brightening and whitening facial mask is perfect for all the skin types. It can be applied by both men and women. The white creamy mask blend nicely on the skin and after 15 to 20 minutes, when you wash it off, it gives you beautiful radiant skin.
5. Vaadi Herbals Chandan Kesar and Haldi Face Pack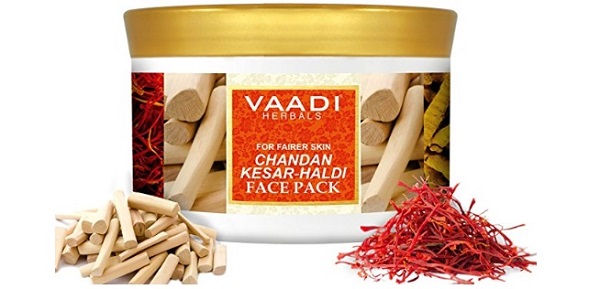 Blended with turmeric, sandalwood and saffron, this is the best face pack to get fair skin tone. It also improves the appearance of blemishes and dark spots on your skin. It is a best face mask for men and women who have got dark spots and blemishes.
6. Lotus Herbals Claywhite Black Clay Skin Whitening Face Pack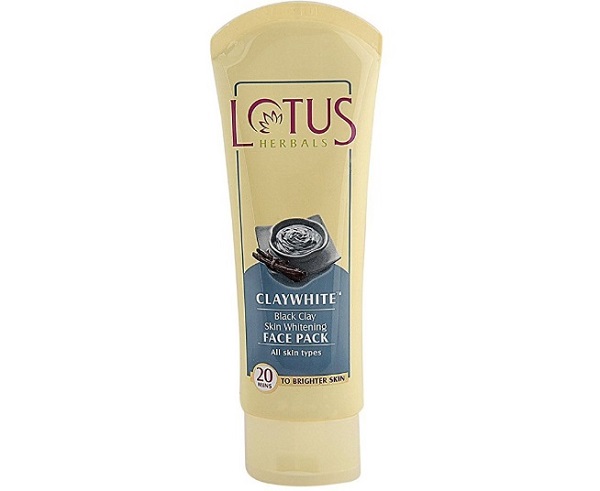 The clay white whitening face pack gives you oil benefits. It is suitable for oily and acne prone skin, since clay helps to squeeze out all the grime, dead skin cells and excessive sebum from the pores, while making your skin bright. The skin whitening face pack helps to cure acne and dark spots for glow on your skin.
7. Greenberry Organics Daily Detox Charcoal Gel Mask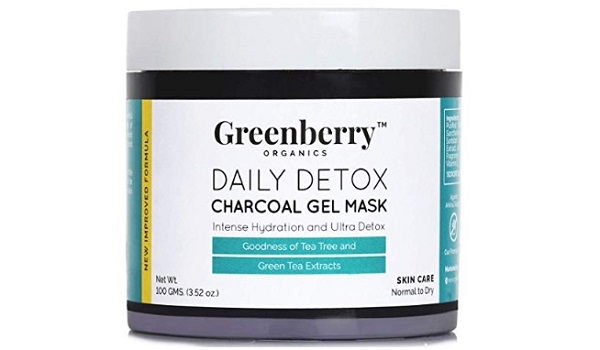 When your skin is dull and lifeless charcoal face mask can do wonders. Even if, it is an activated charcoal face mask, it is suitable for normal to dry skin. It comes with the goodness of tea tree and green tea extracts, it completely detoxifies your skin. So, after a long day, when your skin is exposed to a lot of pollution, this face mask would be the best.
8. Lotus Herbals Safe Sun De-Tan After Sun Face Pack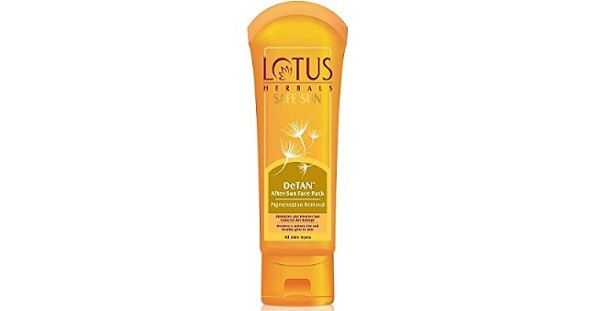 A lot of youngsters and college people, complain of getting that glow-less skin due to sun tanning on their face. Suntan also darkens the skin which makes it dull and lifeless. This anti tan face pack is perfect to remove the pigmentation and the effects of sun rays. Liquorice extracts in this helps to suppress the production of melanin in excess amount and shows results in skin whitening. It also has Dandelion and carrot extracts which are rich in vitamin A that gives you skin lightening benefits.
How to use: Just wash your face and apply the mask all over the face and neck. Once it gets completely dry rinse with clear water.
9. Himalaya Herbals Fairness Kesar Face Pack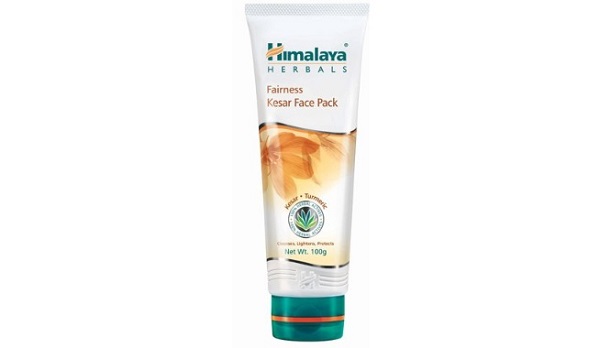 Kesar face pack is considered the best to whiten dark skin tone. It is a healthy mix of walnut and aloe vera that purifies and cleanse is the skin. With the presence of turmeric and Saffron it removes blackheads and increases the skin elasticity. It also reduces the black spots that make the skin uneven. It can be used two to three times in a week.
10. Ryaal Make Me Glow Skin Brightening Face Mask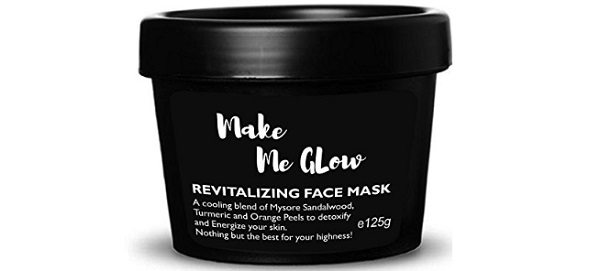 This revitalizing face mask is a quick method to get glowing skin within minutes. It is a cooling blend of Mysore Sandalwood, Orange peel and turmeric that detoxifies and energizes your skin. It is a purely natural and herbal ingredient rich face mask, that is suitable for all skin types, and yes, even sensitive skinned men and women.
How to use: Just apply it two to three times in a week to get beautiful flawless skin.
11. Lotus Herbals Frujuvenate Skin Perfecting and Rejuvenating Fruit Pack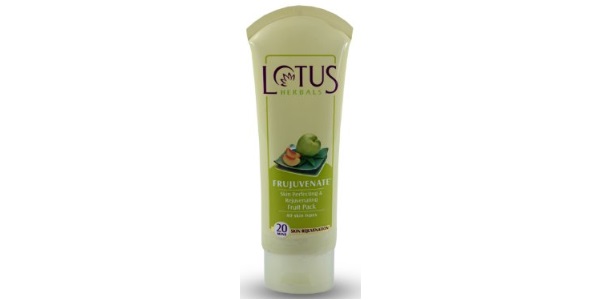 What can be better to get glowing skin, then a fruit face pack. Yes, this contains the goodness of grapes, carrot juice, Apple juice, juice of pineapple and peaches. With so many juices, it is rich in Alpha hydroxy acid. It acts as a natural astringent and antiseptic product, for the skin it gives multiple benefits. The pack unclogs skin pores and restores moistures, give skin whitening benefits as well.
How to use: Wash your face with mild cleanser and apply the face pack on your face and neck evenly. Wait for 15 to 20 minutes, then wash it with clean water.
12. Biotique Bio Clove Purifying Anti Blemish Face Pack 

Made for oily and acne prone skin, this is one of the best anti-blemish face pack. When your skin is free of the blemishes and dullness it naturally looks glowing. The pack helps to absorb the excess oil and deep embedded impurities, like sebum, dirt, and even the blackheads. It gives you clear skin with its rich formula. It can be used to two to three times in a week for getting beautifully flawless skin, it also prevents acne formation, by the way.
13. Plum Green Tea Clear Face Mask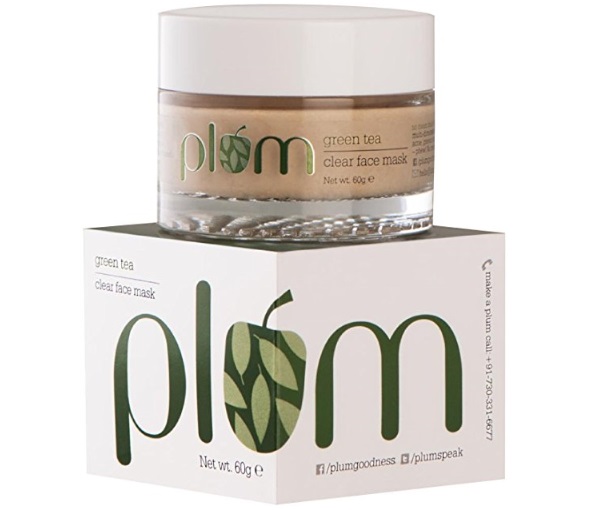 It's a green tea face pack is for all the skin types and even when you have sensitive skin that is prone to redness and itching. It gives you clarified and detoxified skin. It is a paraben, SLS and harmful ingredients free face mask. It is one of the best detoxifying face mask that is rich in antioxidants of the green tea.
How to use: Gently apply a thin layer all over the face and neck. Wait for 30 minutes, until it gets completely dry. Then, wash with clear water. Use it once in a week.
14. SkinSalad Activated Charcoal Face Mask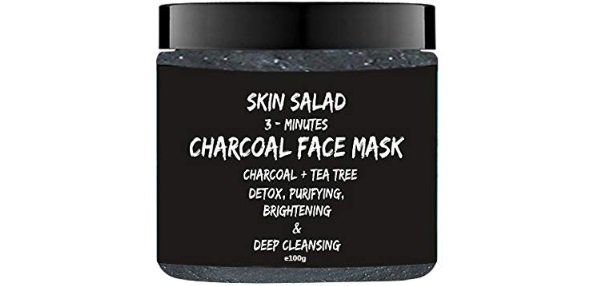 The activated charcoal face mask is a 3 minute solution to get rid of the toxins, dust and blackheads. It is one of the best activated charcoal face mask for oily acne prone skin that can make your skin completely clear and radiant.
So, these are the best face packs and mask, that you can apply to get glowing and dewy skin. These are very affordable face packs and masks, that works the best according to your skin type. Apply this, as we have mentioned above. Other than that, to get glowing skin you should make sure that you keep yourself hydrated by drinking enough of water, juices and other liquid products.