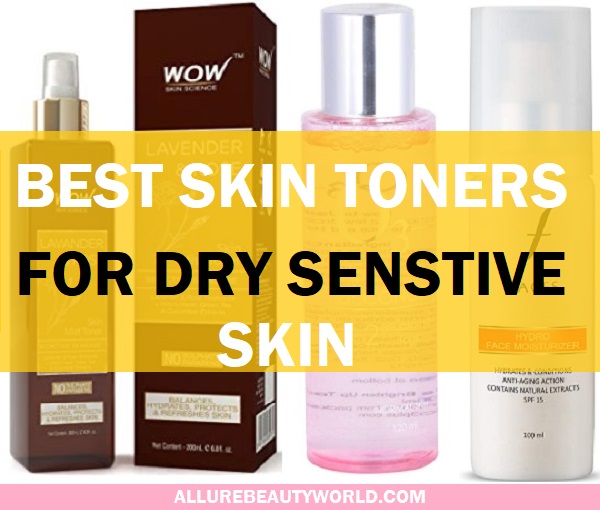 Toner for dry skin give you that additional benefit of locking the moisture in your skin. A lot of people still think that toners are just an added product to make your skin care luxurious but not actually effective. That is entirely incorrect as these toning products can be excellent for people with dry skin. Hydrating toner infuses the skin with ingredients present in the formula to revive a dry and sensitive skin. On top of that, it also helps moisturizer or face cream to sleep better in your skin layers. When your skin is dry, you must use a toner which is hydrating in nature. It should contain ingredients like glycerin vitamin E.
What does a toner do for dry skin?
Applying toners on dry face makes your skin supple and moisturized. The hydrating elements and ingredients in the toner help to maintain pH balance and alleviate.  Toning product actually help to you revive and comfort your sensitive skin. In case of breakout prone dry skin as well, facial skin toners have proven to be beneficial. Using toners does not dry out your skin, until it's free of alcohol.
How to choose toner for dry skin
Choosing the particular product for a particular type of skin, you should follow some guidelines. In case, of toners for dry skin, you must look for the hydrating and soothing ingredients like Vitamin E, chamomile, glycerin, hyaluronic acid and rose water.
In fact, there are some brands of toner, containing ingredients like fruit extracts, aloe vera, rose water and even that dry skin flaking and enhances a glow on your skin. Having said, that you must avoid the toners containing alcohol in them. As they are drying in nature, and will not help the dry skin at old rather will give some unlikely affect.
You must use a toner after cleansing your skin. This way you see the best results and application of the toner replaces hydration that you may have lost or stripped away during the facial cleansing session.
All you have to do is to apply the toner on your skin after the wash and go ahead with your serums and moisturizers to achieve a supple and glowing skin. It will vanish the dry patches, flakes on your skin perfectly.
Best Face Toner for Dry Skin in India (2022) For Men and Women
Here's the list of the best toners for dry skin, that you can use to get hydrated and flaky free skin.  Use of skin toners during the winter season you should be religiously followed.
1. WOW Lavender & Rose Skin Mist Toner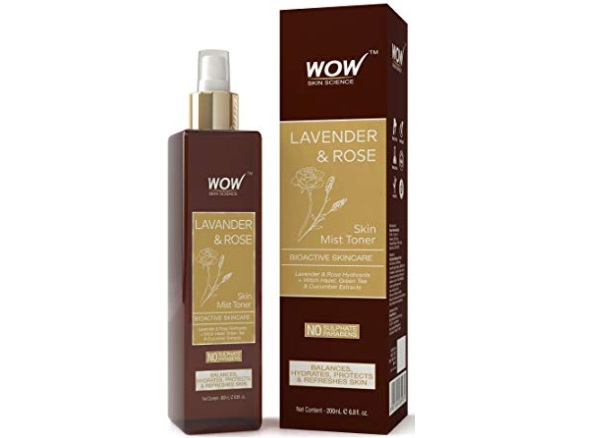 Made with the Lavender and Rose, this skin toning mist is an absolute wonder, when your skin is dry and flaky. It balances, hydrates and refreshes your skin. While this tightens the skin pores, in case if you have on your dry or combination skin, it will shrink them. Made with the key active ingredients like pure lavender and Rose hydrosol along with witch Hazel, green tea and cucumber extracts, this is the best to try. It has a very soothing floral fragrance, to give you a feel good factor on application. It is a sulphate and paraben-free formula, which doesn't contain any alcoholic component. It is also infused with organic virgin coconut oil on your skin and glowing.
2. Lotus Herbals Rosetone Rose Petals Facial Skin Toner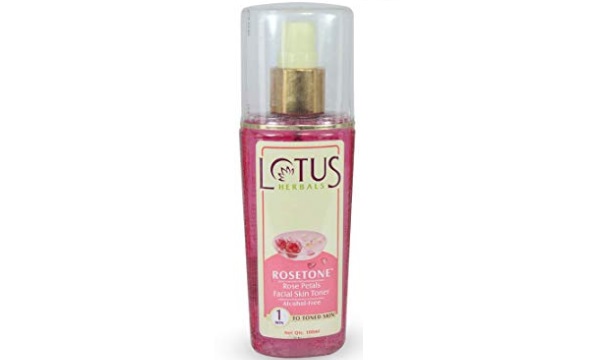 With roses, this is an absolutely pleasant smelling natural skin toner for dry skin. It contains rose petals and rosewater. It removes the makeup residue that is left behind after cleansing the skin the makeup remover effectively. The product on application regularly, gives natural glow to your skin. It sinks in nicely to your dull and dry skin to revive a glowing and supple skin. It is an alcohol free toner which is perfect to use for your dry sensitive skin. Just apply using the cotton pad and gently dab on the cleansed face and neck. Make sure you use a hydrating cleanser before using this toner, this will actually increase the benefits that you get from your skin care products.
3. Plum Green Tea Alcohol Free Toner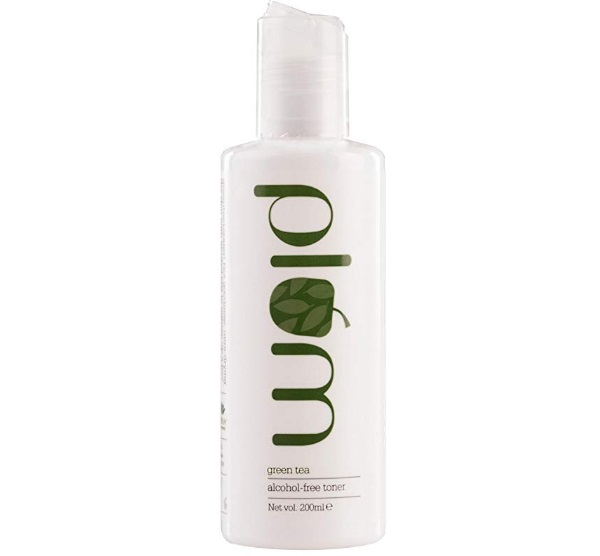 As I mentioned green tea, is a very soon the ingredient that you must look for in your toner for dry skin in case you have sensitive dry face. This has exactly what we are looking for. It soothes the winter dry skin with green tree extracts. It has anti inflammatory, antibacterial and antiseptic properties that refresh your flaky skin. It also contains glycolic acid that does mild peeling. It is a non-comedogenic product that can be applied even on oily and combination skin apart from the dry face.
4. O3+ Deep Concern Brighten Up Tonic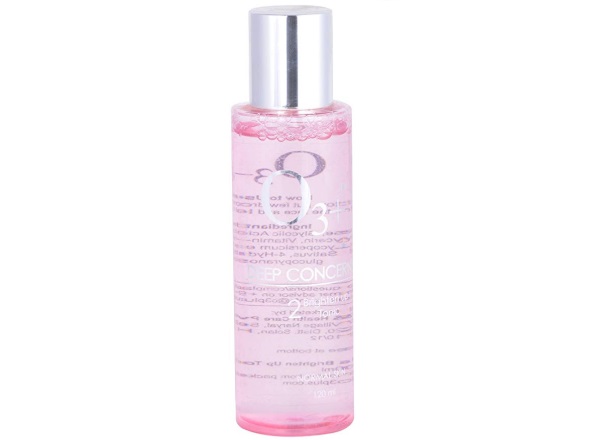 A lot of people, who've got dry and dark skin due to sun tanning and other pollution effects, Crave to use something that can brighten up their skin. This is your answer to that question. This brightening skin toner helps to reduce the spots, dark spots, dullness and even the pigmentation. Suitable for all skin type, it's a product that brings instant brightening effect on your face. You just have to apply it twice in a day by taking some on a cotton pad. Dab it on your face and neck for best results. This excellent product is a substitute for a cream in case your skin is getting extremely irritated and sensitive.
5. Biotique Bio Honey Water Clarifying Toner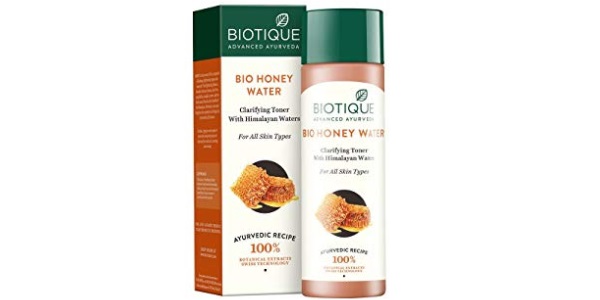 The very gentle toner is made from honey and Himalayan water. It is a clarifying toner that cleanses the dust, impurities, dirt and dead skin cells from your skin. It is a very light lotion kind of stuff that is blended with the benefits of organic Honey, aloe vera, nutgalls, carrot, Sandalwood and Manjistha. With the luxurious list of the ingredients, the toner brightens and tones your complexion. Those hydrating and soothing ingredients are the ones, we must look for in the best toner for dry skin in India.
6. Dermafique All Important Skin Toner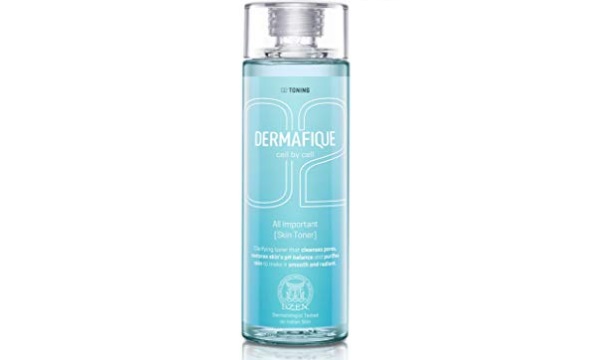 Getting the best ratings from the users, with sensitive and flaky skin. It is a clarifying toner with cleanses the pores and restores the skin pH balance. It purifies the skin and detoxify that. As a result, you get smooth and radiant complexion. The most important fact that I like about this product is that, it is a Dermatologist tested product on Indian skin specially. Free of alcohol and paraben, it's suitable for all skin types. It increases the blood circulation and cell renewal.  Even, if you have breakout prone dry skin, go ahead with this, it won't disappoint you. This is amongst the best toners for sensitive skin in India.
7. Lotus Professional Hydravitals Rose Ultimate Refreshing Toner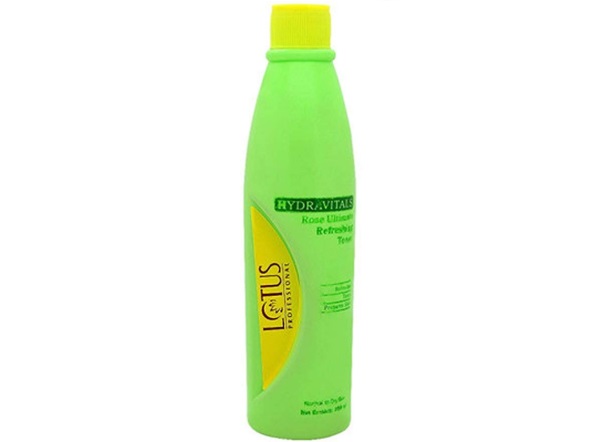 When your dead skin cause for moisture and refreshing feel, this is the best option to try. It refresh and rejuvenate see a dull skin. While retaining the natural moisture it suits and tones your skin. The active Rose extract helps to clear your complexion and give you a fresh skin. If can be used after cleansing years in. It is not contain any parabens or harmful alcohol that construct the natural moisture and lubrication from your face.
8. Oriflame Love Nature Mild and Nourishing Oat Toner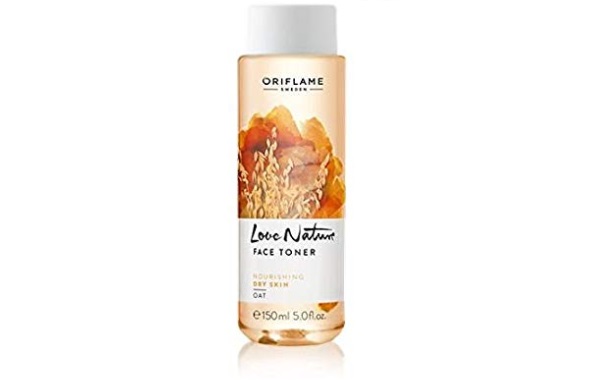 The toner is exclusively made for dry skin. Containing oat extract, this is the best thing that you can try for your dry and rough skin. It closes the pores and gives your skin radiant glow. Oat rich skin care products are suitable for even the sensitive skin. Apply some of the toner by taking it on the cotton pad. Pat on the skin. Wait for few seconds, before going ahead with your moisturizer or creams. It's the best toner for dryness cure.
9. L'Oreal Paris White Perfect Whitening & Moisturizing Toner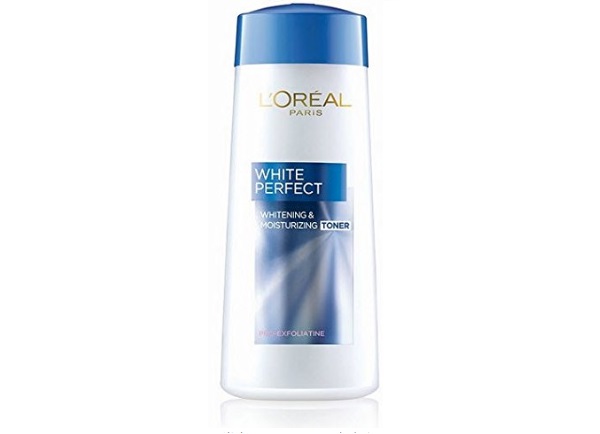 The whitening and hydrating skin toner gives you lightning benefits with freshness. It heals the dry skin within few days and its advanced repair formula; keep the dry sensitive skin hydrated for long time. It can be used after cleansing your face with suitable face wash. Use it every day twice to make sure that the skin stays supple and moisturized.
10. Faces Hydro Face Moisturizer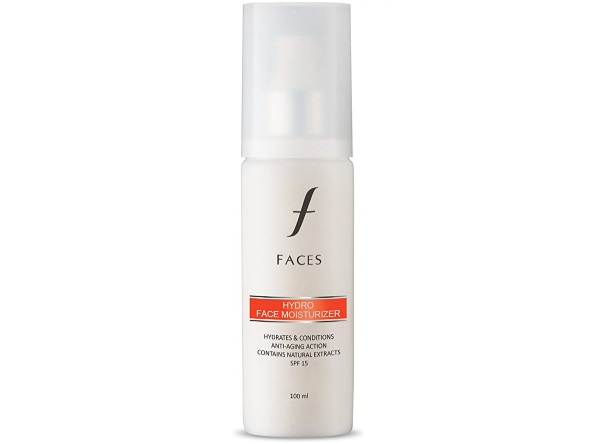 Coming from a very popular beauty care brand, this is a lightweight formula that melts and sinks into your skin layers to make your skin instantly hydrated. Such a product can be applied after the face cleansing and before the makeup application. So, what does it do for you? It actually makes your skin moisturized and hydrated. When you apply your makeup it stays longer and blends really nicely. The hydrating toner also work as a hydrating primer for you. It contains natural oils to improve skin tone.  Other than that its formula has SPF 15.
These are the best skin toners for dry skin available in India. These are Unisex products, hence, can be used by men and women both. Make sure that you use them regularly and at least twice in a day. The toner that contains SPF 15 is the best to be used during the daytime. If you pick a toner that does not have SPF, don't worry simply grab your regular face cream or moisturizer with SPF.
Confused about which are those products, then please go ahead and check this article on best SPF rich face creams and moisturizers in India.