VLCC brand that is known for its high quality product for skin hair and weight Loss. Here, we have compiled this list of the best VLCC products for beauty. VLCC even has wellness centers and clinics for skin care, hair and weight management.
Best VLCC Skin Care Products in India
1. VLCC Alpine Mint and Tea Tree Gentle Refreshing Face Wash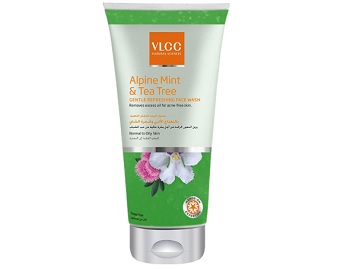 This mint and tea tree face wash is a gentle refreshing cleanser and is the best VLCC face wash. It removes the excess oil from the skin and is one of the best face wash for acne free skin. It is formulated for normal to oily skin and contains the powerful tea tree extracts. It lather generously and is able to clean the skin perfectly. It's amongst the best VLCC products for oily skin.
2. VLCC Rose Water Toner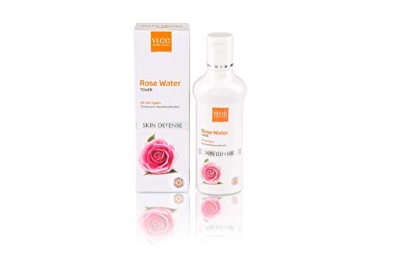 It doesn't matter what skin type you have, rose water is an essential beauty product that you must have in your skin care. It acts as a natural toner and cooling agent that balance is your skin and takes of excess overalls and sebum. You can use rosewater to prepare the Powder face packs for just to apply it. The rose water is high quality and is one of the best Rose waters in India.
3. VLCC Papaya Fruit Facial Kit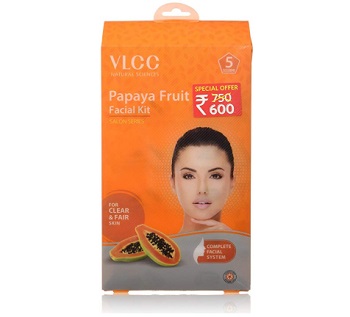 VLCC papaya facial kit is one of the most popular facial kits containing the power of papaya. The kit is basically used to get rid of the sun tan the spots. On the skin spots can occur due to multiple factors like aging, acne and scars. The product includes a VLCC tan removal cream for massage that helps in preventing pimples and blemishes as well. It comes with a comfrey cleanser toner, Indian bearberry face Scrub, Saffron massage gel face cream, Insta glow face pack. These steps are ideal to give you clear and fair skin tone.
4. VLCC Gold Facial Kit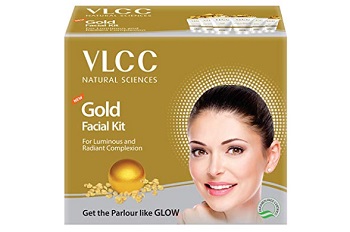 Out of the different types of VLCC facial kits, VLCC gold facial kit is one of the most popular gold facials in India. It comes with four steps of facial to give you luminous and radiant skin. You can get a parlor like glowing skin at the comfort of your home by using this kit. The kit comprises of a comfrey cleanser toner, gold Scrub gold gel, gold cream and gold peel off Mask. The easy to use 4 steps can instantly revive a dull and lifeless looking skin. It is suitable for all skin types and the insta glow face pack give your best results.
5. VLCC Mud Face Pack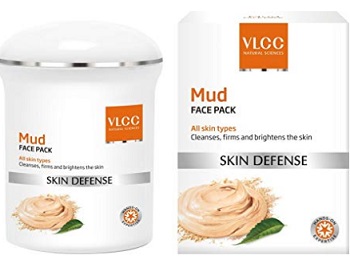 Mud pack is a wonderful product when you have oily and acne prone skin. The beauty of your skin is enhanced by using mud or clay face pack. It cleansers and tightens the skin, while brightening the dull and dark skin complexion. By improving your blood circulation, a mud pack enhances the skin texture. So if you are experiencing excessive acne and oils on your skin, a mud mask will help to eradicate them, dark spots and even the problem of excessive sebum.
6. VLCC Snigdha Skin Whitening Night Cream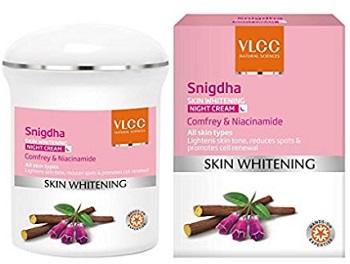 VLCC skin whitening night cream is among the best night fairness creams in India. It is a very Potter product that lightens skin toner promotes the salary Nobel. Applying it every night in shots that your dark spots and Wellness is removed and you achieve a healthy glowing skin. So people who have dark spots and dark complexion can try this cream every night to massage the skin gently. It's the best VLCC cream for oily skin.
7. VLCC Indian Berberry Face Scrub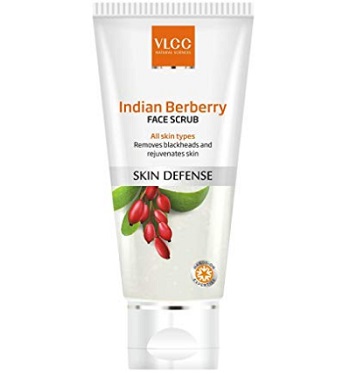 The VLCC scrub for oily skin can do wonders for your skin and it doesn't matter you have. Suitable for oil skin types this baby face scrub good move to blackheads and revolves dog skin complexion. It is easy to use and can be used twice in a week to get healthy skin tone. Apply the scrub on the wet face and massage it gently. It removes the dead skin cells and blackheads from the roots.
8. VLCC Specifix Skin Brightening De-Tan Pack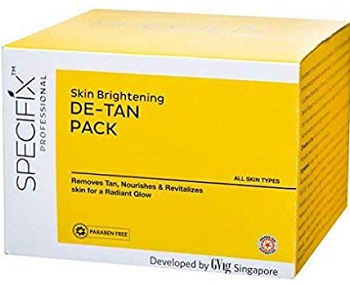 This is a de-tanning facial kit. It is one of the best tan removal products in India. Apply the pack and wash after 20 minutes. Use it every twice in a week. It also contains lemon peel extracts, cucumber, eucalyptus oil and peppermint oil. It's the best anti tan facial kit.
9. VLCC Water Resistant Sunscreen Gel Creme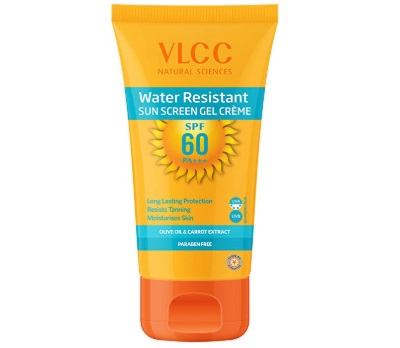 VLCC water resistant sunscreen has gel formulation just perfect for oily skin. Rich in SPF 60, it has long lasting protection that moisturizes your skin. It also contains olive oil and carrot extracts. The paraben free sunscreen is best for oily and acne prone skin. Apply it liberally on your face and neck before going under sun. Reply after long duration under the sun.
10. VLCC Ayurveda Multani Mitti Face Pack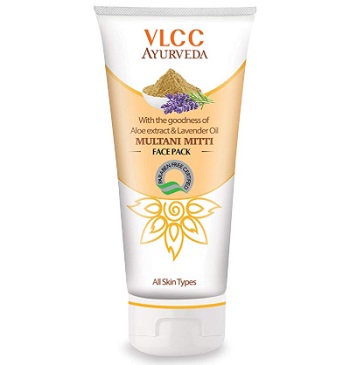 This multani mitti face pack with the power of aloe vera and Lavender oil is for oily acne prone skin types. The paraben-free certified product is helpful for curing acne and pimples on your skin. It brightens the complexion and brightens the skin with any side effects. The product is the best multani mitti pack from VLCC.
These are the best products from VLCC. These best VLCC skin products can be purchased online with some discounts.