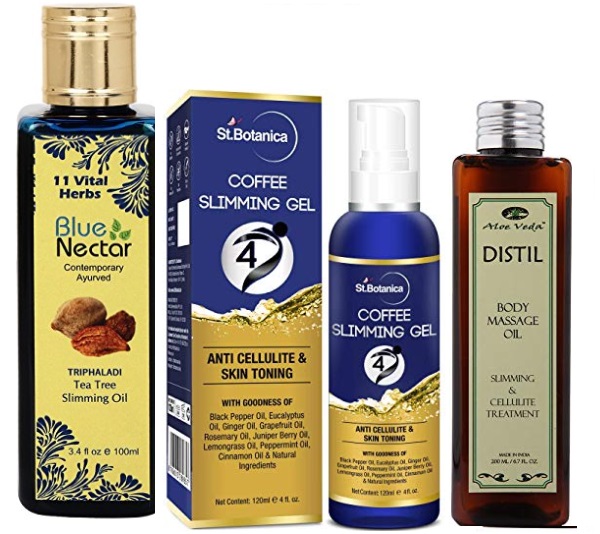 If you think you have got cellulite then you are not the only one who is experiencing this problem. Across the world around 80 to 90% of women experience this problem at some point in time in their lives. It can be an irritating problem that can make you feel less confident about yourself but there are products like the cellulite cream that can help you smooth and the skin and get rid of the cellulite. The anti-cellulite creams help to eliminate the cellulite to make your skin look smooth and even.
What is cellulite and how these anti cellulite creams work?
Excessive weight gain and lack of exercises can contribute to this problem of cellulite on the body parts such as hips, buttocks, thighs and lower abdomen. Cellulite looks like the sponge, dimply and uneven skin near these areas. Even thinner women can struggle to get rid of this issue. Anti cellulite creams can help reduce the appearance of cellulite. A lot of researches and dermatologist claim that no cream can help you get rid of the cellulite overnight though there are products and creams that help reduce the appearance of this problem. The most commonly used element in cellulite control creams, is caffeine. Caffeine helps to act as a stimulant that wakes up your skin and reduces the cellulite considerable. It also increases the blood flow to your skin and helps to flush out the excessive cellulite.
List of Top Best Anti Cellulite Creams Available in India (2023)
1. Blue Nectar Ayurvedic Anti Cellulite Oil & Slimming Oil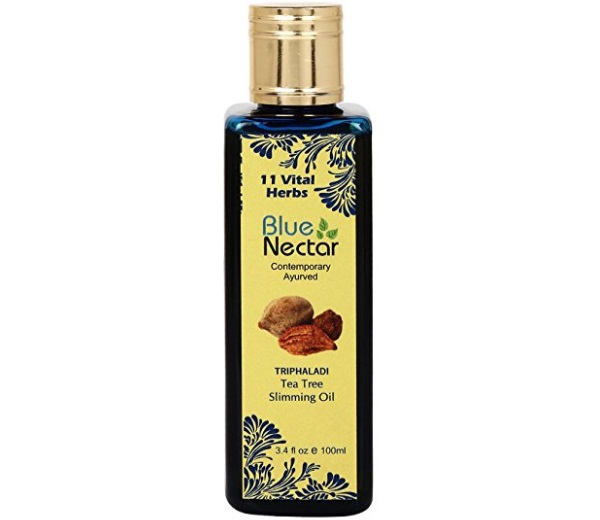 Blue Nectar Ayurvedic slimming oil is also an anti-cellulite oil. It contains Triphaladi that works on the stubborn fat making up the cellulite on your body parts. It gives you a fresh and youthful appearance and is suitable for all skin types for men and women. It gives best result when you use it along with the Garcinia Cambogia slimming capsules. The Ayurvedic anti-cellulite oil contains herbs like Harad, Baheda, Amla.  You can apply it two times in a day to get rid of the cellulite and increase the blood and lymph low.
2. StBotanica 4D Coffee Slimming Body Gel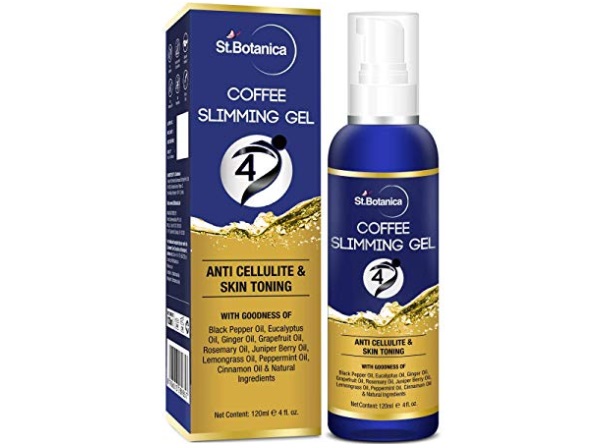 It's an anti cellulite cream that comes in a pump dispenser. It contains the goodness of black pepper oil, Eucalyptus oil, Ginger oil, grapefruit oil, Rosemary oil, Juniper Berry oil, lemongrass oil, peppermint oil, cinnamon oil and other natural ingredients along with coffee extracts. It increases the blood flow and gets rid of the unwanted fats on your skin, thereby, eliminating the appearance of cellulite. It also tones and tightens your skin.
How to apply: You can apply it on the skin and massage for 10 to 15 minutes. It can be used two times in a day.
3. VLCC Shape Up Slimming Oil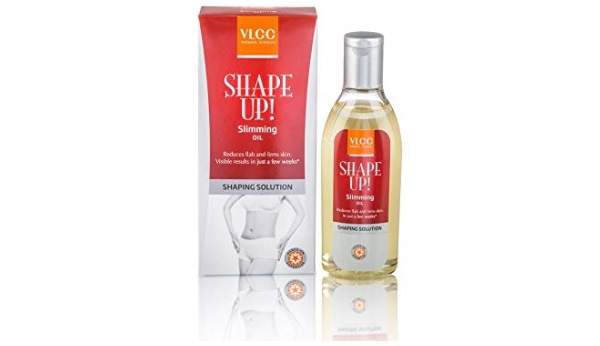 The slimming oil is one of the best popular brands VLCC. That helps to shape your body and reduces the flab and cellulite. It firms the skin and gives you visible results in just few weeks. It is an affordable product that works in reducing the wrinkling of the skin and cellulite. It helps fight the stubborn fat underneath the skin. It can be applied directly on the skin and massaged for few minutes to let the oil get absorbed in the skin nicely.
4. Marks clear Shape Up and Anti Cellulite Cream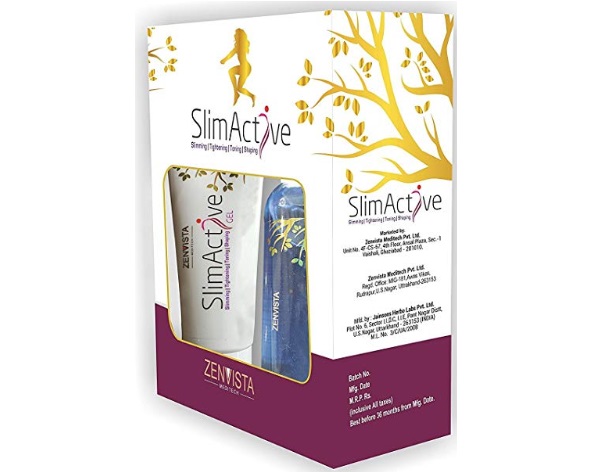 The fat burning cream helps to get rid of the unwanted fat that can create cellulite layer beneath your skin. It is perfect solution for your waist, thighs and tummy. There is no dieting required as it is based on Thermal therapy.
How to Use: You can take 5 ml of this cream and apply on the thighs, arms and wherever the cellulite is. Apply it in circular motion for 2 to 5 minutes and leave.
Key Ingredients- Cyprus oil, pomegranate oil, lemon peel oil, rosemary extract, walnut oil, doorba grass oil, geranium extract.
5. Ecoplanet Aromatherapy Cream Anti Cellulite Weight Loss Cream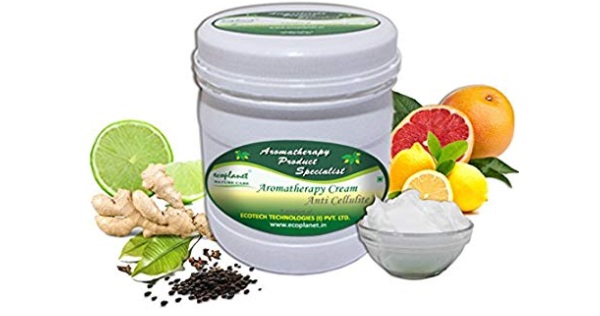 The cellulite treatment cream helps to fight cellulite and burn the fat. It also aid in weight loss. It prevents the formation of fatty tissue formation and helps to give you a slim and toned body. It is rich in and Botanical extracts like Ginger, grapefruit, lemon, caffeine etc.
How to use: Clean the affected area with water and soap. Apply the cream and massage mildly for 5 to 7 minutes for best results you can apply this cream twice in a day
6. Forest Essentials Ayurvedic Body Massage Trishala Slimming Oil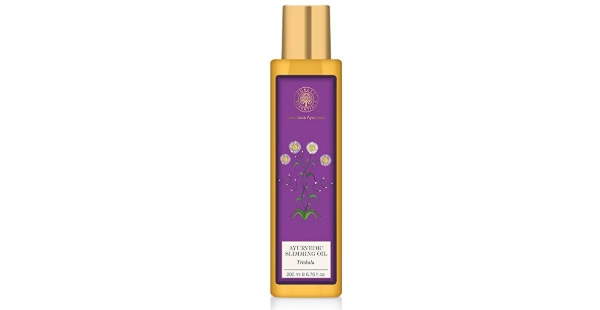 Coming from the luxurious Indian brand, this slimming oil contains Triphala. It has cold pressed sesame oil also that keeps your skin supple and toned. It contains warm and detoxifying properties of the selected herbs that gives you toned skin. It burns excessive fats and water retention. It is rich in herbal source to target the fatty deposits and cellulite.
How to use: Warm up the oil a little bit and massage this all over the body and over the affected body parts. Apply with gentle strokes. Pat for 2-5 minutes and use it two times in a day.
7. Pure Body Naturals Anti Cellulite Treatment Hot Gel Cream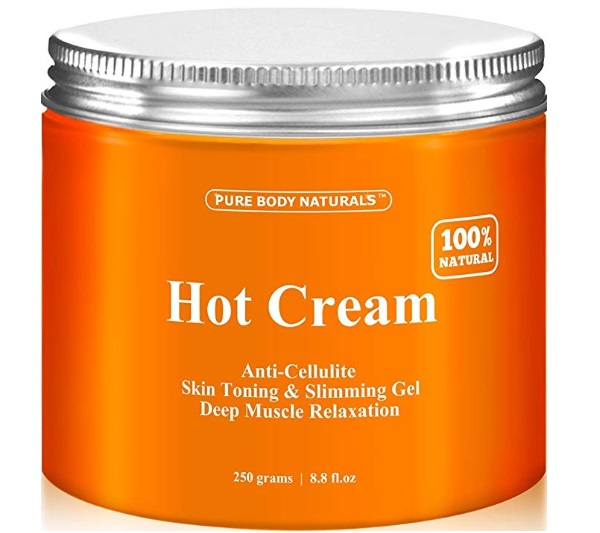 The cellulite Removal Cream helps to target the fatty tissue under the skin layers on the body parts such as thighs, Lower Abdomen, buttocks etc. It has fast absorbing formula that targets the fatty tissues. It contains and natural ingredients like Juniper and Sweet Basil to improve blood circulation, burning fatty deposits and strengthening connective tissues. Rosemary and Cinnamon Oil work to tighten and firm the skin for a smooth, youthful appearance. It also reduces the inflammation and alleviates aches.
How to apply: You can use it every day after washing the skin by gently massaging for few minutes.
8. Melt-It Anti Cellulite Gel Cream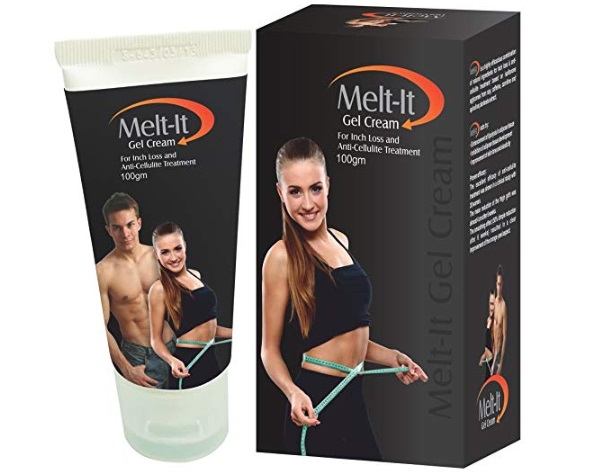 The fast absorbing cream helps in lipolysis of your adipose tissues. The application of this cream helps to give you toned and smooth skin. It contains aloe vera, lemon oil, chamomile, Cypress oil, sesame oil and wheat germ Oil.
How to apply: You can apply the gel as per your requirement on the affected skin part. Massage using form and circular motion. Cover the massaged area with hot towel.
9. Jovees Anti Cellulite Body Massage Oil

Jovees Anti cellulite massaging oil is from the renowned brand Jovees. It reduces the excessive fats on body areas like thighs, abdomen, hips and shoulders. It gives relief in joint pain and gives a total body firming. It rich in botanical extracts, the product is natural and safe to be used as it is based on Ayurvedic recipe. Apply on your body and massage using circular strokes and leave it.
10. Herbline Cellulite Gel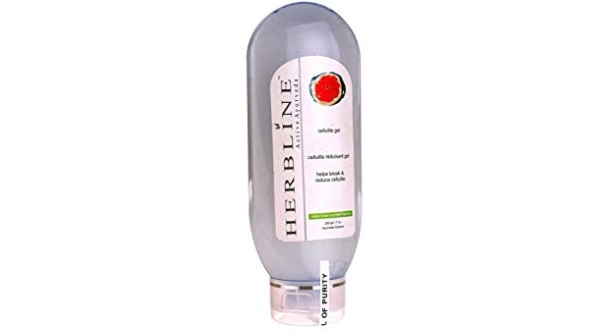 The anti cellulite gel contains pure essential oils that promote the fat burning and dissolving the cellulites. It is safe to be used as it contains natural botanical ingredients and is safe for all skin types. The gel like texture is easy to apply and massage.
How to use: You can apply it by gentle massaging two times in a day. Make sure you massage for at least 5 minutes.
11. Aloe Veda Slimming and Cellulite Treatment Oil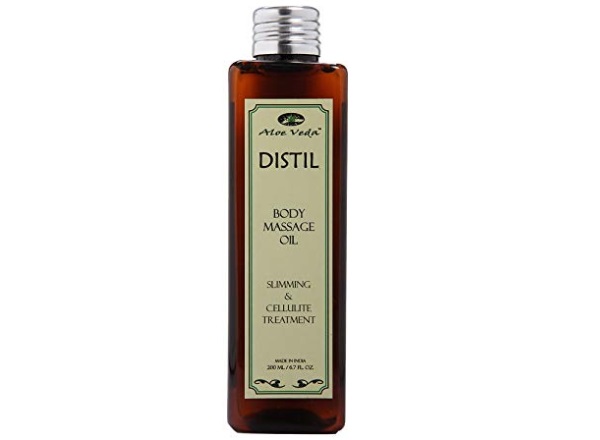 Blend of cold pressed virgin oil and essential oils is luxury aromatherapy oil, it does not contain any parabens and is not tested on animals. It is 100% natural that targets the excessive fat on your body and gives you toned and tight skin. It contains black pepper oil, Ginger oil, cumin oil along with other botanical ingredients that fights cellulite and helps in reduction of adipose cells. It can be used one to two times in a day to get the desired results.
12. INLIFE Slimming Gel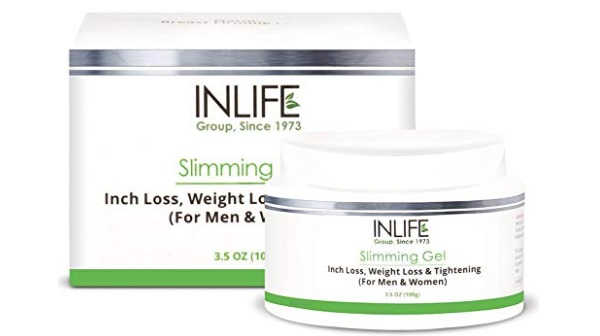 The slimming gel is an elite product that helps to reduce the fatty areas of your body. You can apply it before breakfast and before sleeping at night. You can apply this gel and massage your skin and wrap hot towel to make it work better.
We would tell you the right method to use these cellulite reducing products. How you can use these anti-cellulite creams and oils in the right way to achieve desired results.
How to use anti cellulite creams?
Wash the skin thoroughly. This makes the cream can get inside the layers of the skin effectively.

Apply the cream only on the affected body parts and massage gently using circular and tight motions.

The circular movements should be from bottom to top, this should not be downwards but upwards.

After that wrap a hot towel around the area where you applied the cream or oil.

Wait for 15 to 20 minutes then remove the towel.

These products can be used twice in a day once before the breakfast and before going to the bed to give you the best looking skin without the cellulite.

Along with that you should always make sure that you exercise at least three times in a week.

So, these are the top anti cellulite creams and oil are there in a market. Have you use any of these products.