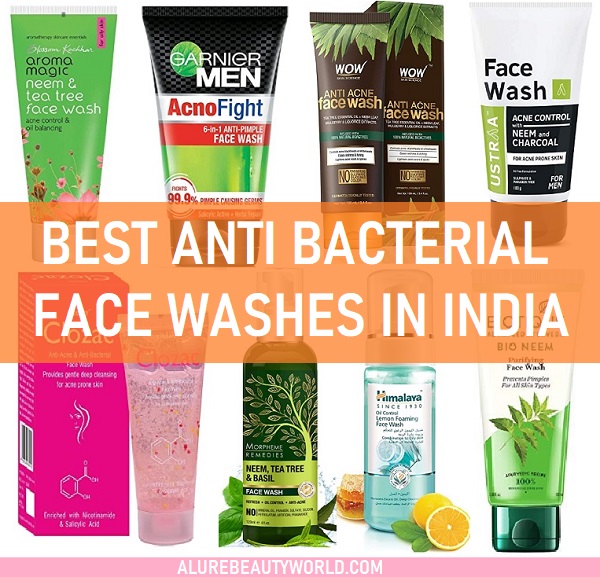 Anti-bacterial face washes are ideal to get rid of the skin impurities, oiliness, germs and other deep seated pollutants. Skin needs a suitable skin cleanser to get rid of the oils and acne. Even for the sensitive skin, a gentle cleanser will be quite helpful. Anti-bacterial ingredients reduce inflammation and heal the acne faster. Here we've compiled this list of the best anti-bacterial face washes in India. Because of the ingredients of such face washes, the bacterial infection and germs causing pimples get killed and skin become clear.
Best Antibacterial Face Wash For Acne And Oily Skin In India: (2022)
Here are the best facial cleansers for oily skin with anti bacterial ingredients in them.
1. Aroma Magic Face Wash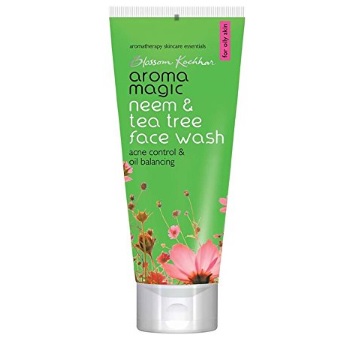 Aroma magic face wash contains Neem and Tea tree. These two ingredients are excellent antibacterial ingredients to fight the acne and pimples. Not just that, it also helps in lightening the scars, blemishes and improves the skin complexion. In fact, it is one of the best face wash for oily and acne prone skin.
2. Clozac Anti Acne & Anti Bacterial Face Wash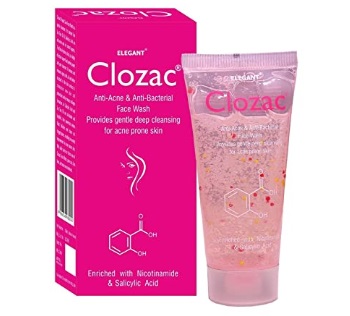 The face wash is an anti acne and antibacterial face wash that gives gentle yet deep cleansing for Acne prone skin. It is enriched with nicotinamide and salicylic acid. There for this is yet another good salicylic acid rich face wash for Acne prone skin. It stimulate the news cell production and revitalises the skin. While controlling the bacterial contamination it also helps in decreasing the inflammation.
3. Himalaya Herbals Oil Clear Lemon Foaming Face Wash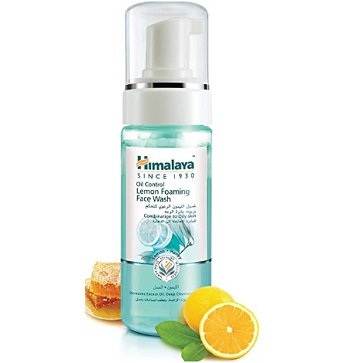 The foaming face wash is rich in Lemon and vitamin C. It is a face wash that gently purifies the skin and lemon is known to act as an astringent for skin. Apply it on the skin and it removes excess oils from the face without the dry or stretchy feel. This is yet another go to face wash for teenagers for oily skin during summer season.
4. Wow Anti Acne Face Wash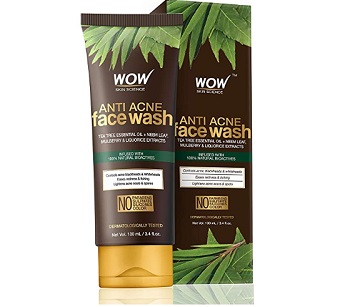 The face wash is good for controlling acne and excessive oils. It is a chemical free face wash which is very popular in India. It controls acne, blackheads, Whiteheads and also helps soothing the redness and itching. By lightning the acne scars and spots on the skin it ensures, that skin stays clear day by day. Based on the requirement, it can be applied 2-3 times in a day. This face wash contains anti- bacterial ingredients like Neem leaf, Mulberry, Licorice, and tea tree essential oils. It's one of the best acne control face washes in Indi for oily skin for all seasons. The price is also affordable and the best thing is that it is free of the nasty chemicals, parabens or sulphates.
5. Morpheme Remedies Neem, Tea Tree & Basil Face Wash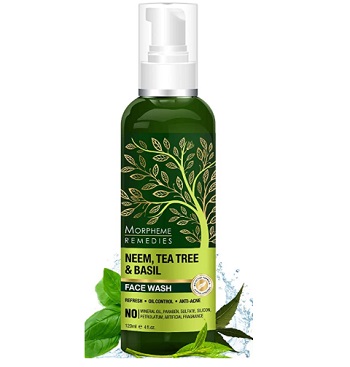 This facial cleanser contains anti-bacterial ingredients like neem, tea tree and basil. It's yet another highly used face wash for oil control and pimples removal. It is free of paraben, sulphates and mineral oils. The face wash is free of chemicals, which is why it is suitable for sensitive and delicate skin for daily use. It is a natural antibacterial facial cleanser to maintain the skin's natural clarity and texture. As it comes in a pump packaging, it also it is very easy to use.
6. Kaya Clinic Purifying Salicylic Acid Face Wash 
With anti- bacteria ingredients loaded face wash is also rich in salicylic acid. It is one of the best facial cleanser with affordable prices for oily and combination skin. Formulated and researched by dermatologists, this is a cleanser which is wonderful for getting oil-free and matte skin. It has salicylic acid in 2%. While it removes excessive oils, it creates an ideal pH for the skin which is why skin gets sparkling soft. Using this, also decreases the chances of future breakouts. Suitable for young boys and girls, the product is great for teenagers too.
7. Garnier Men Acno Fight Anti-Pimple Face Wash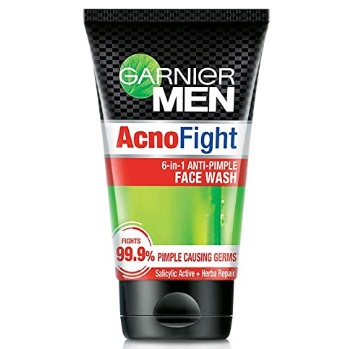 The face wash for men contains the salicylic acid with anti-bacterial ingredients. It is suitable for the pimples treatment and also controls oils. It has a gel base formula that uproots the blackheads and shrinks the open pores for clear and better looking skin. Men can try this face wash 2 times in a day and it is one of the best bamboo control face wash for men.
8. Organic Harvest Acne Control Face Wash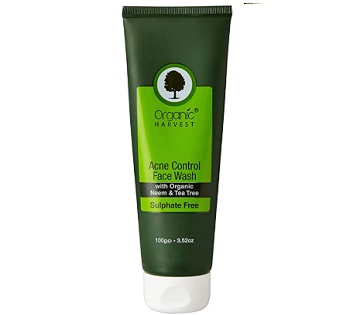 With salicylic acid and anti bacterial neem extracts, this is a sulphate free face wash for acne control. Both men and women can try this facial cleanser that comes with a certified organic anti acne control ingredients. It has Neem and Tea tree which are the best and bacterial ingredients that one can have in their face washes. Organic Tea tree extract has skin soothing properties to reduce inflammation.
Take a small amount of this product and apply on the face. Work it up and let it lather. Rinse with clear water. It is free of paraben, mineral oil and organic ingredients.
9. Ustraa Face Wash Acne Control Neem & Charcoal Face Wash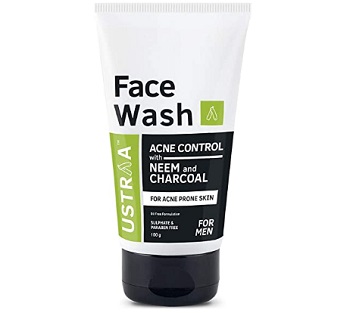 The Ustraa  face wash for acne control contains Neem and Charcoal. A charcoal isn't just an anti-bacterial but adsorbs the pollutants and deep seated impurities in the epidermis. Neem is an excellent anti-bacterial agent that helps to cure and prevent the acne and pimples. It has an oil-free formula and helps to prevent the excessive oils on your skin. So this face wash gets rid of the excess oils and prevents acne. It helps to get you a cleaner and healthier skin. It does not make your skin rashed or itchy. It is a paraben and SLS free product for men.
10. Biotique Advanced Ayurveda Bio Neem Purifying Face Wash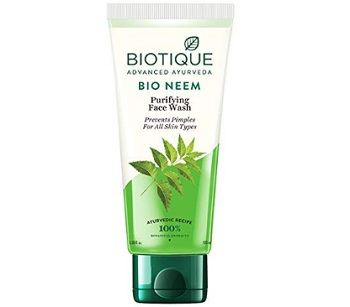 This Biotique face wash contains the anti-bacterial ingredient. It is 100% ayurvedic ingredients loaded face wash. The alcohol free product is gentle and contains the natural ingredients. It is an antibacterial cleansing gel for all skin types. The product is best suitable for men and women.
These are some of the best anti-bacterial face washes for acne and oily skin in India. These products are wonderful in curing the day today wear outs and stress. It removes oils and everyday breakouts with greasy skin.