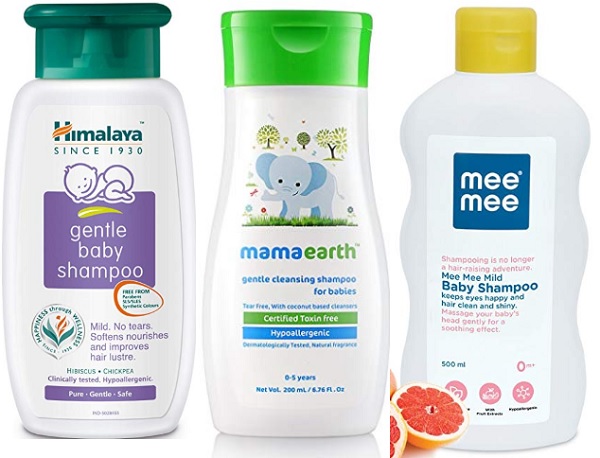 When it comes to baby shampoos and baby products, every mother or parent would wish to choose the best for their babies. Baby has very delicate and sensitive skin this is why the bathing product for babies should be safe, hyper-allergic and free of the chemicals. When I became a mother I wanted to give my baby the best which I can. A lot of young mothers like me who live in a nuclear family and does not have that constant support from the mothers, mother-in-law and other elders, would definitely think about the safety and providing the best products for the baby. My mother in law was there with me but it was not a permanent thing.  Due to certain circumstances she could not be there every day. Which is why, I have to learn a lot myself and absorbing the knowledge that she has.
Here in this post, I will be sharing these best baby shampoos available in India. Most of these products that I have listed are easily available in shops or online portals. By the way, I have also shared this list of the best baby massage oils in India, which will help you choose the best for your baby. A massage oil helps to stimulate growth and increasing the bone density.
What to look for while choosing a Baby Shampoo or Cleanser
Clinically tested: First of all, you need to make sure that the formula is dermatologically tested.
Hypoallergenic: Also, the formula should be gentle and hyper allergic in nature. Such products are mild for baby's soft skin and safe enough for everyday use. The formula for baby shampoo should be non-allergic.
Chemical Free: It should be free of the harmful SLS, phthalates and paraben.
Natural Ingredients: Rather, if it contains some natural ingredients like oats, aloe vera etc, then they are considered good for the baby's skin.
Tear Free Formula: The shampoo should not cause tears in babies.
pH balanced Formula: The formula should be pH balanced which does not dry out or irritate the skin.
Based on that, let's have a look at the best baby shampoos in India from the top brands.
1. Himalaya Baby Shampoo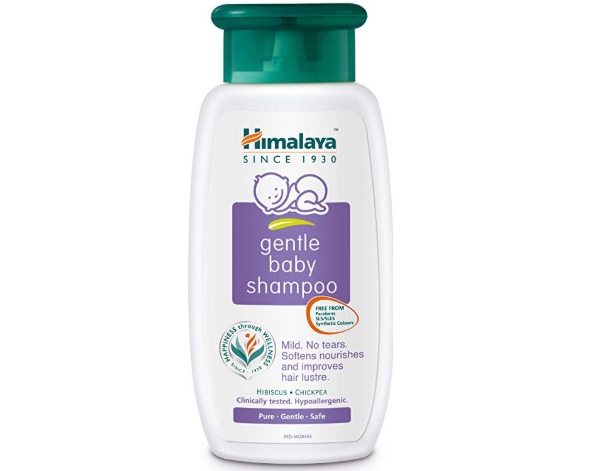 Himalaya is a top brand for baby products. This baby shampoo has a gentle formula that gives no-tears and irritation to the baby's eyes. The organic baby shampoo is rich in Hibiscus and Khus grass and also contains chickpea. The protein rich formula is blended with the essential helpful herbs.
Features
Has chickpea, paddy, hibiscus and khus grass

Suitable for baby soft skin

Free of parabens

Free of SLS

Does not contain synthetic colours

Mild for baby's scalp

Rich lathering formula

Rich in proteins

No tear formula
2. Johnson's Baby Shampoo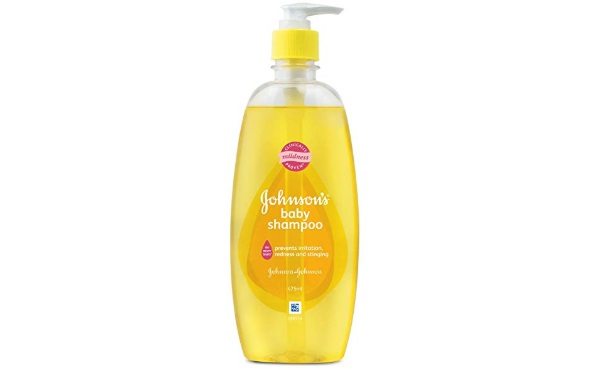 Johnson's Baby products are one of the best baby products in India. And Johnson's Baby shampoo is a bestselling baby shampoo/ cleanser. The gentle formula is suitable for the newborn babies which doesn't irritate their soft and delicate skin. It doesn't make your baby get tears. This is why this product has been named no more tears formula. The product is dermatologically tested and is hyper allergic. It is also an affordable product. It's the best sulphate free baby shampoo in India.
Features
Very affordable

Can be bought from online and from shops

Gentle formula

100% safe

Clinically tested

Has been made by passing 5 levels of safety for babies

No tears and best baby shampoo for newborn

Easy to wash off

Does not cause any irritation
3. Baby Dove Rich Moisture Baby Shampoo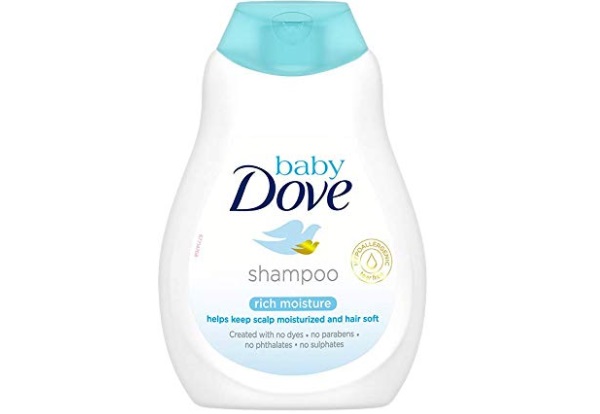 Dove rich moisture shampoo is for babies. The formula is very mild and is made keeping in mind the baby' delicate and soft skin. Baby's skin needs extra care and this is why it is extremely mild and pH balanced. The shampoo is rich in moisture which hydrates the scalp and hair. It makes the scalp visibly healthy and also removes any traces of oils from the scalp. In fact, it's also the best baby shampoo for adults.
Features
Dermatologically and pediatrician tested

Safe and gentle

Suitable for daily use for newborns as well

Paraben free baby shampoo

Moisturizing formula

Allergic and pH balanced

Cleanses well

No tears

Amongst the best baby body wash in India
4. Mothercare All We Know Baby Shampoo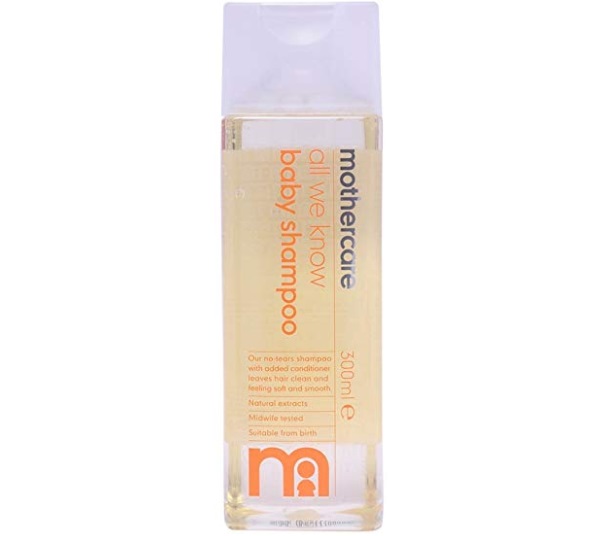 Mothercare baby shampoo is also a gentle moisturizing formula that has added scalp conditioners. The shampoo leaves the baby hair clean and smooth. It is free of the harmful chemicals and toxins. The shampoo is safe for everyday use and does not irritate the baby's skin. Its natural extracts make sure to clean the scalp thoroughly without irritating the skin/scalp. Rich in olive oil and chamomile, it soothes the delicate and sensitive skin of your baby. It's the best organic baby shampoo in India.
Features
Rich in natural conditioners

Contains olive oil and chamomile

Free of harmful chemicals

Suitable from birth

Hypoallergenic formulation
5. Mamaearth Gentle Cleansing Shampoo for babies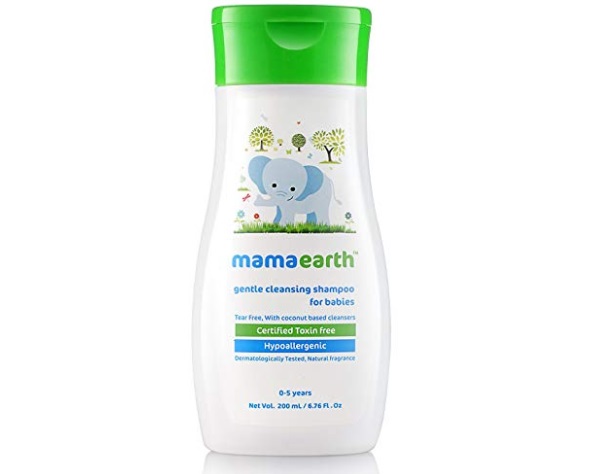 Keep your baby's scalp moisturized and hair visibly healthy with Mamaearth Gentle Cleansing Shampoo. Formulated with Coconut based cleansers, this tear-free shampoo helps replenish the essential moisture and nutrients that your baby's scalp can lose during bath time. The mild cleansing formula keeps your baby's hair soft and clean, while the light fragrance leaves behind a clean scent. And thanks to its delicate fragrance and hypoallergenic, pH-neutral formula, the best organic baby shampoo  in India is gentle enough for daily use.
Features:
Suitable for babies from 0-5 years of age

Has Calendula Extracts and Vegetable Glycerin

Coconut based cleanser

Certified toxin free brand

Tear free and gentle

Has a safe 5.6 pH level best suited for baby skin

Enriched with jojoba oil to nourish the scalp

Clinically tested and hypoallergenic

Safe for sensitive skin

Best baby shampoo for toddlers
6. Cetaphil Baby Shampoo and Wash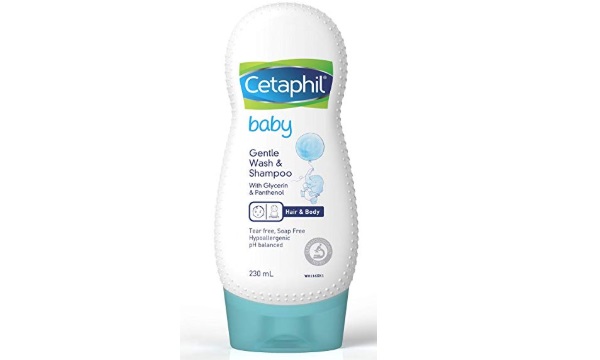 Cetaphil Gentle baby wash is a dual purpose product. It has the gentle soothing formula that is rich in the glycerin and panthenol. It actively cleanses the baby's hair and skin without making it dry. It is a tear free formula suitable even for the newborn babies.
Features:
Suitable for newborns

Has glycerin

Soap free

No mineral oil or Alcohol

Safe for babies

Tea free formula

Hypoallergenic

Free of paraben

pH balanced

Allergy tested and best baby hair shampoo

Dermatologically tested
7. Mee Mee Mild Baby Shampoo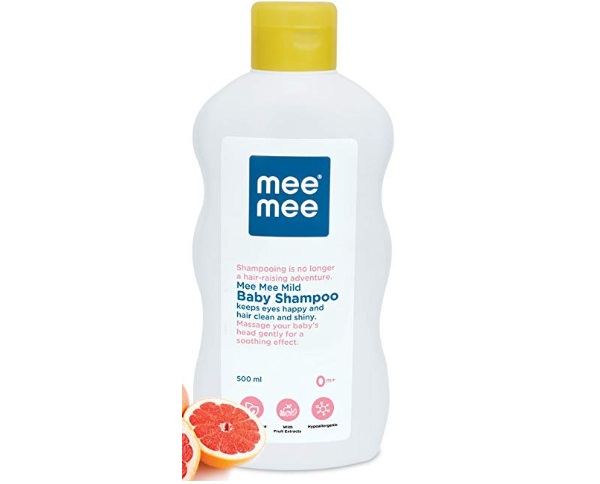 The fruit extracts in this baby shampoo has a no tear formula. It is suitable for everyday use starting from the birth. The natural fruit extract cleanser is for both skin and hair. I really liked the smell and gentle moisturizing formula of this product. It's also a good shampoo for 2 year old baby.
Features
Gentle for babies

Mild shampoo

Suitable from birth

Affordable

Has fruit extracts

Does not make baby get tears
8. Lotus Herbals Baby+ Little Bubbles Body Wash and Shampoo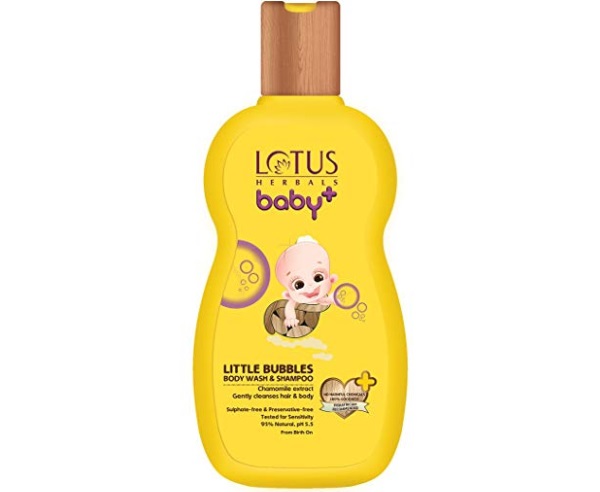 This unique natural formula blends chamomile extracts into a rich bathing experience. It's the best natural baby shampoo that gently cleanses skin and hair, promoting healthy baby skin and hair. Wrap your bundle of joy in the pristine care of all things natural. It is made using the handpicked ingredients sourced from rare plants, herbs and flowers. Lotus Herbals baby+ is as safe as nature itself.
Features:
Organic Ingredients

No tears while using

Gentle and pH balanced

Rich lathers

Cleanses well

Best shampoo for baby dry hair too

Fragrance free baby bath wash
9. Disney Baby Bio Green Apple Baby Princess Tearproof Shampoo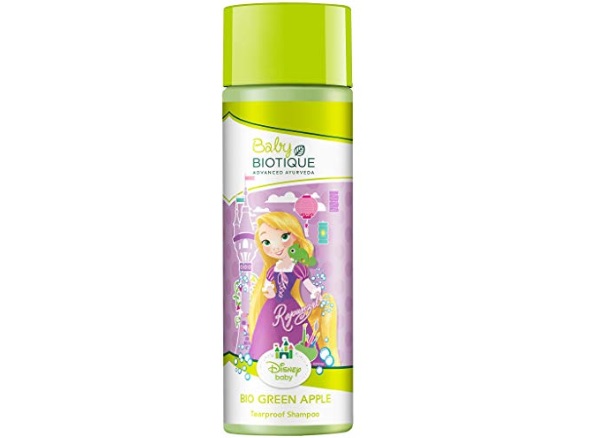 This gentle, 100% soap free shampoo is a natural blend of pure green apple extract, sea algae and centella to cleanse delicate hair and scalp, without dryness or irritating baby's sensitive eyes. It has a Special pH balanced, no-tear formula that gets rinsed off easily for healthy, shining hair. Green apples have anti-oxidant and detoxifying properties.
How to Use: Wet baby's hair and head with warm water. Take the shampoo/cleanser and gently massage a small amount into hair and scalp. Lather it up. Rinse thoroughly.
Key Ingredients: Chinai Ghas (Gelidium Cartilagineum), Mandukparni (Centella Asiatica), Shikakai (Acacia Concinna), Ghritkumari (Aloe Barbadensis), Ritha (Sapindus Mukorossi), Seb (Pyrus Malus), Nariyal Tail (Cocos Nucifera Oil), Purified Water Q.S.
Features:
100% soap free shampoo

pH balanced shampoo for babies

Natural blend of pure green apple extract, sea algae and centella

No-tear formula

Easily gets rinsed off

In budget and affordable
10. Chicco Baby Moments Gentle Body Wash and Shampoo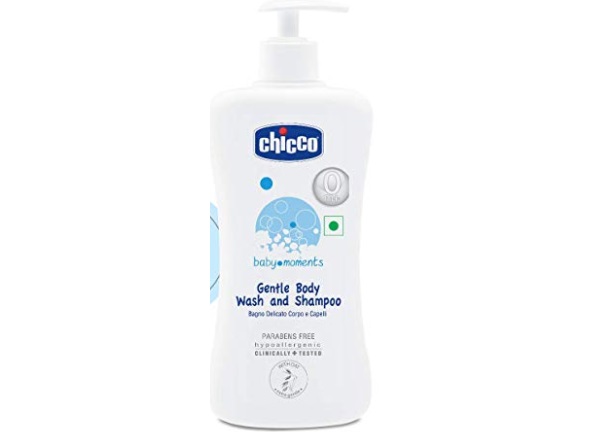 Chicco is a well known brand of baby products. This Chicco body wash and shampoo is a gentle top-to-toe bathing solution for your little one. It does not contain any harmful chemicals, which makes it safe and suitable to use even for your newborn. It is gentle on baby's soft skin. The hypoallergenic formula of this Chicco baby moments gentle body wash protects your baby's soft skin from allergies, irritation, redness and rashes. You can use this Chicco body wash and shampoo daily for your baby's bath.
Features:
Gentle and best baby body wash bath

Hypo-allergenic

Safe for newborn babies

No harmful chemicals

Can be used as a body wash and shampoo

Extra gentle body wash

Paraben-free formula

No-tears formula

Clinically proven safe

Contains oat extracts

No harmful chemicals
This is the list of the best baby shampoo brands in India. Which is your favorite? Which is the shampoo that you would like to use for your baby? Which is your best baby bath products brand in India?