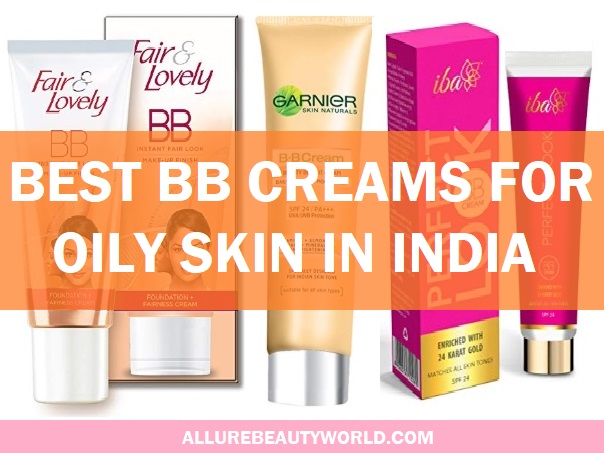 BB and cc creams are the new generation tinted moisturizer or light foundation that you can use every day. Currently, the brands are coming up with so many similar products. We have not just BB and CC creams, we even have DD creams or something like on the similar terms. We created a post about the best BB creams for oily skin and acne prone skin. The good thing about a BB cream is that they gives you multiple benefits like these creams will prime your skin, conceal minor flaws and even tones. BB creams also have SPF which means you do not have to apply sunscreen, if you are using these creams daily basis.
List of Best BB Creams in India for Oily Skin (2022)
1. Pond's White Beauty SPF 30 Fairness BB Cream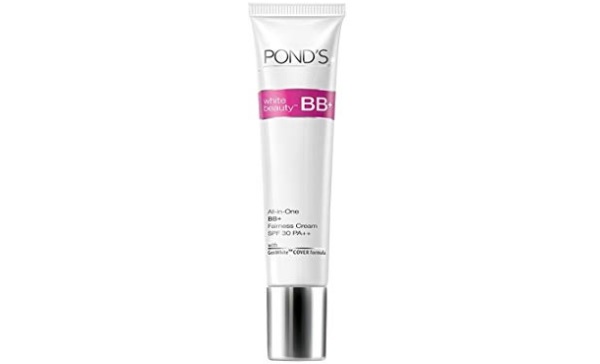 This is one of the best BB creams for oily skin and acne prone skin. The reason being the product is not greasy at all. It is a light textured foundation and fairness cream that also helps you improve your skin tone. It'll instantly cover and conceal dark spots and dark circles. The cream inspite of having foundation, it lets your skin breathe. It contains SPF 30 which is ideal for daily use. It is available in small 9 gram pack as well that you can keep in your bag.
2. Garnier BB Cream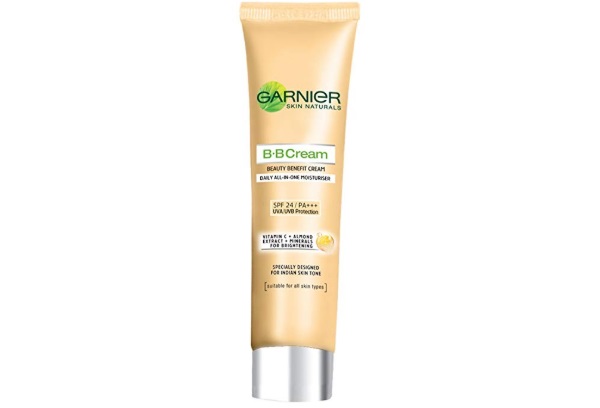 The next product is from Garnier. Garnier BB cream is one the best BB creams and in fact was launched around 5-6 years ago. The BB cream is an all in one moisturizer for your oily skin that beautifies the skin by giving concealing and even toning. It helps protect your skin with SPF 24 formula. The product is ideal to be used on its own on daily basis or as a makeup base. To apply it, you can dot the cream all over your face and neck and gently blend using your fingertips.
3. Lakme Complexion Care Color Transform Face Cream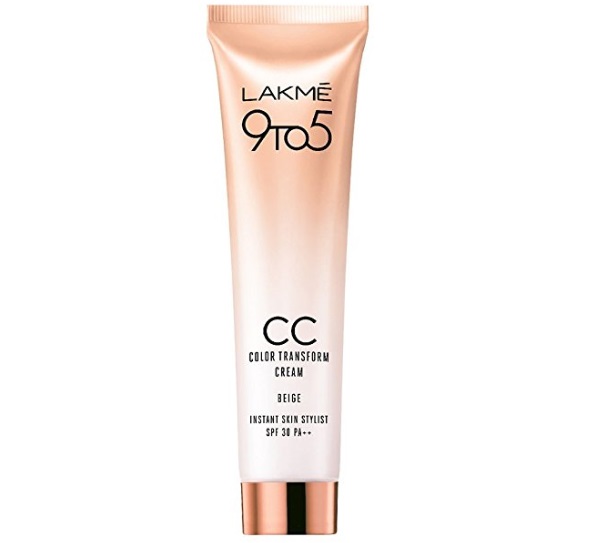 Lakme CC cream is the color transform cream that is available in two Shades, i.e.  Beige and Bronze. Beige is suitable for fair to medium skin while bronze is made for dusky and dark skin tone. Girls who've got dusky skin, can try the bronze option to make the face appear brighter and even tone. The product has a multi purpose feature that helps to give you sun protection with SPF 30. It doesn't control oils for too long but still is the best CC cream for oily skin. It has color changing pigment that changes from creamy white to your skin complexion.
4. Fair & Lovely BB Face Cream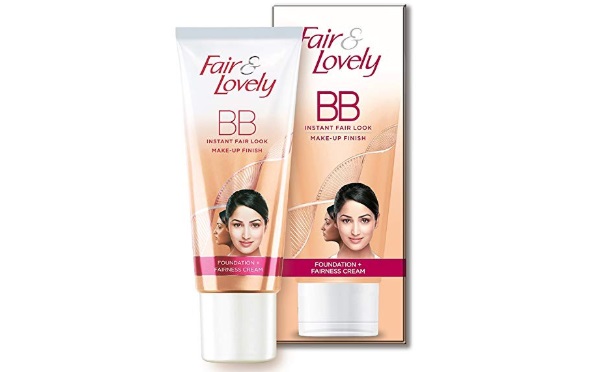 Fair & lovely BB cream is also suitable for oily and acne prone skin. It gives a matte and non-oily finish once you blend it over your skin. It contains SPF 15 and a formula that gives you instant fairness. It can give you benefits of fairness cream as well as a sheer foundation. It is also available in a small 9 gram trial pack which is just for 45 rupees.
5. Spawake Perfect Glow Moisture Fresh BB Cream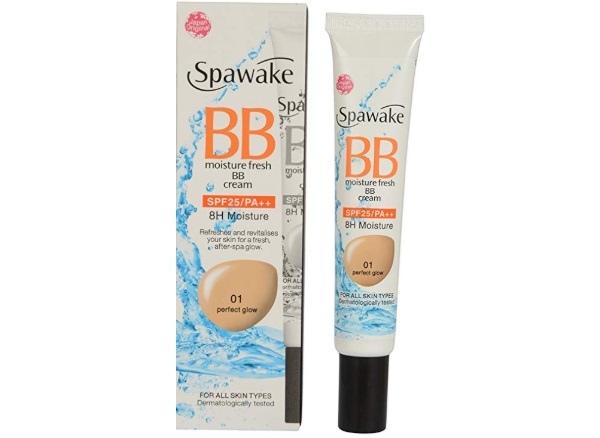 The brand has become quite known in the Indian market. It is formulated for all skin types and is also a suitable BB cream moisturizer for daily use when you have oily and acne prone skin. It gives you 8 hours moisture but not the greasy sticky feeling on your skin. It re-freshens and revitalizes your skin to appear glowing. It's available in multiple coolers and contains SPF 25.
6. Assure BB Cream SPF 30+ All In One Skin Protection Cream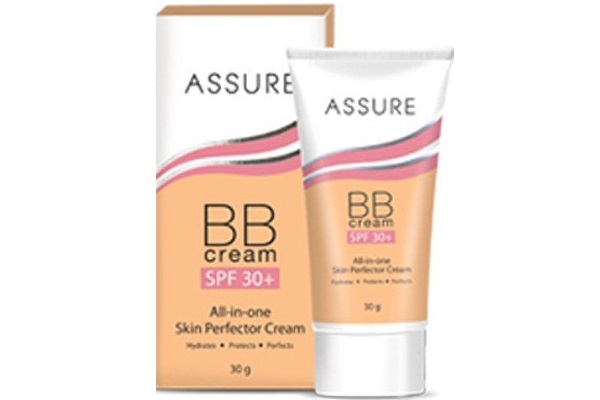 Assure BB cream comes with SPF 30. It gives you all in one protection from sun rays and environmental damage. The skin perfecting cream is lightweight and blends nicely on your skin. It makes your skin even tone by filling the pores and fine lines. It instantly smooth and fair skin and brighten the dull complexion. It is available in just a one color.
7. Missha M Perfect Cover BB Cream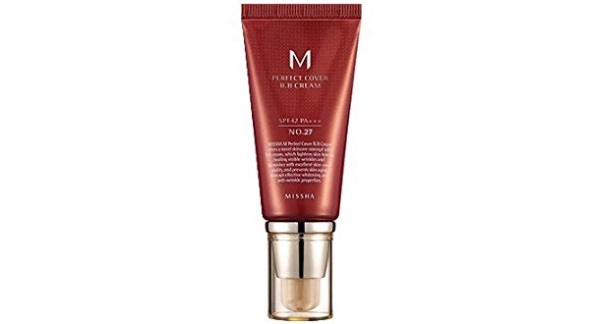 When we talk of BB creams, this brand is one of the best. It comes in a pump dispenser and a tube packaging that makes it very easy to use. It says that while you are keeping this tube in your bag the cap can get dislodged. This BB cream has SPF 42 and comes in 27 different shades. Wow!! Really! The light weight formula blends effortlessly into your skin to conceal imperfection. It is suitable for all skin types and is perfect for oily skin.
8. Iba Halal Care Perfect Look BB Cream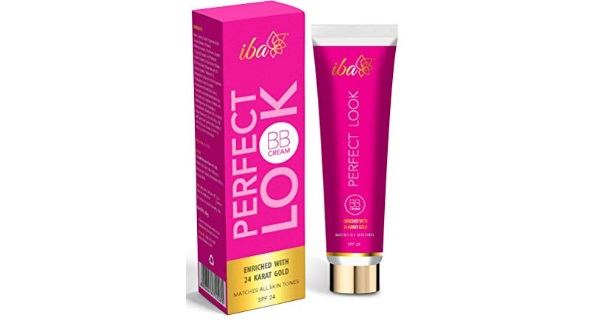 The BB cream comes with 24 carat gold particles that revives dull skin and makes it glowing. It gives you an even coverage and lightens dark spots and blemishes from the skin. The BB cream also has SPF 24. The formula of the product matches all skin types. It contains a sweet almond extract and is a Vegan and cruelty free product. Moreover, it is an alcohol and paraben free BB cream. Just that it is available in only one color.
9. Olay Total Effects 7-in-1 Anti-Ageing BB Day Cream with Touch of Foundation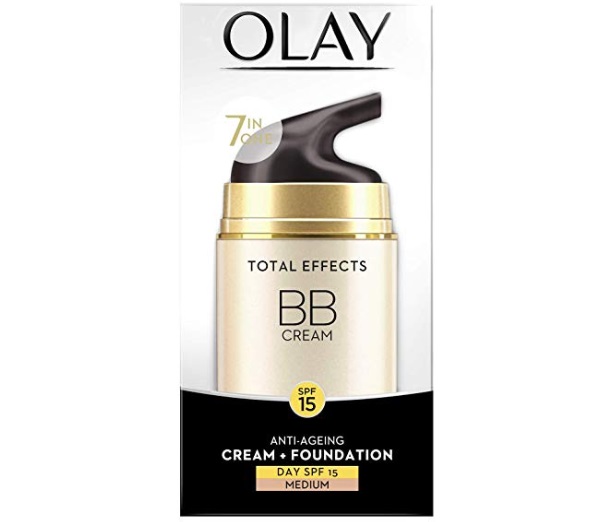 The BB cream comes with anti aging benefits and a touch of foundation. So, it's a perfect BB creams for people over 30 who would like to have anti-aging benefit and some pigments, so that their skin looks better. It is seamlessly even tones your skin complexion to make it glowing and perfect. Apart from that, it also helps fight the seven signs of skin aging. It is available in three different shades. The Shade medium will suit most of the Indian wheatish complexion.
This is the list of the best BB creams for oily skin available in Indian market. Hopefully, the list will help you in picking the best BB product for your acne prone and greasy skin.