Body mist is a lighter and softer concentration of the perfume liquid which is the most commonly used when you are not willing to use a regular strong perfume. Most of the body mists can last 2-4 hours, therefore, they are suitable for daily wear. After the shower, use of body mist for woman is a ritual to keep one smell nice all day long. Generally there is 1-2% of the perfumed liquid concentration in the body mist and there should be applied directly on the skin.
You just have to spray body mist all over the skin soon after the morning shower or bath, it gives you good results and keep your sending smelling fresh for long time. In fact most body mist formula sink deeper in the skin layers and creates that nice aroma.
List of Best Body Mist for Ladies in India (2023)
1. Body Cupid Cucumber and Melon Body Mist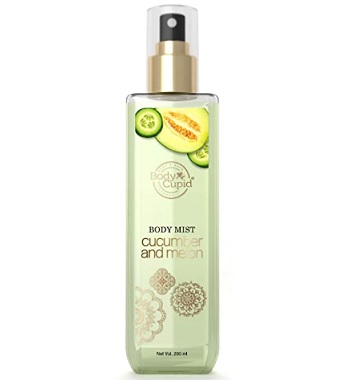 The body mist contains cucumber and melon. The fruity and fresh fragrance of this body mist lightens desperate and refreshes your skin. It can be sprayed directly on the skin multiple times a day. It is used for men and women both are where this works really good for women.
2. Skinn by Titan Oh So Flirty Kissed Perfume Mist for Women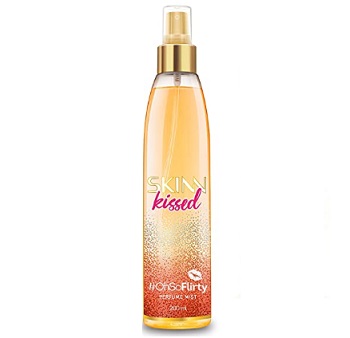 Skinn by Titan Oh So Flirty Kissed perfume body mist for women comes in a nice packaging it is suitable for travel purpose and has that refreshing citrus loaded fragrance. The sweet and fruity smell with citrus note would definitely and ties a lot of women. It is more like a summer body mist which is perfect for women of all age groups especially the young females.
3. Ital Veloce Chii Town Blushes Body Mist For Women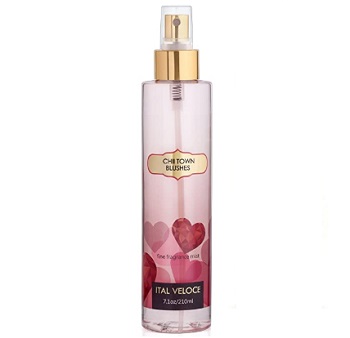 This body mist has a soft and floral Indian fragrance which is perfect for women during the daytime. In fact, it's also a good anniversary gift for your girlfriend wife or even sister. The best thing is, it refreshes. The top notes contain peach and Green Apple while the heart notes encompasses of green and spicy bouquet of jasmine, rose and peony. While the base notes are formed of dry blend of vanilla and Sandalwood with musk.
4. Blue Nectar Uplifting Body Mist with Himalayan Rose and Cardamom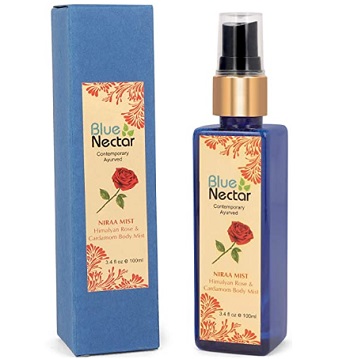 This uplifting body mist is blended with cardamom and Himalayan Rose. This is an extremely invigorating body mist with an all day lasting aroma. It is very safe and can be applied directly on the skin. The convenient travel friendly pack can be taken anywhere you go by keeping it in your bag. Combination of Himalayan Rose with cardamom makes it very seductive.
5. Nike Azure Woman Body Mist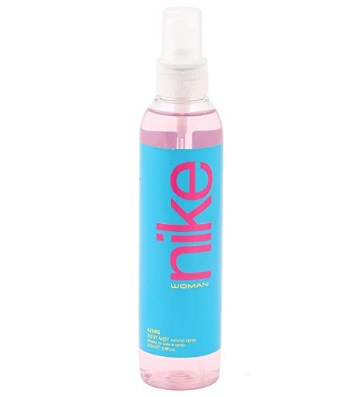 Nike Women body mist has a floral and fruity fragrance with top notes of bergamot middle notes of geranium Rosemary and sage. The body mist has a sweet and spicy blend of fragrance that is perfect for busy women.
6. The Body Shop Body Mist Strawberry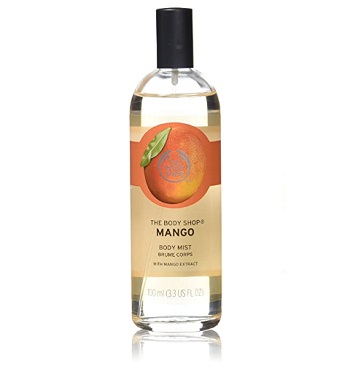 The Body Shop strawberry body mist is for women who like sweet, citrusy and fruity fragrances. It is a fresh and tropical fragrance infused with the strawberry essence. A lot of women would like to have such fragrances which are very refreshing. It is known to last for more than 3 hours , then you can re-apply it.
7. All Good Scents Love & Joy Perfume Mist for Women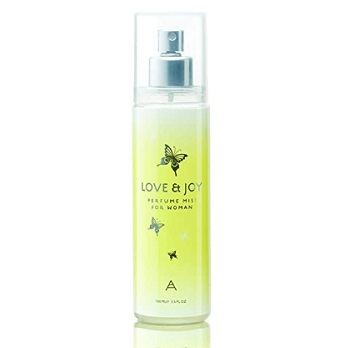 All Good Scents Love and Joy perfume body mist for women is a fragranced body mist that comes in a fine mist form. It is a perfect daily wear fragrance for women lasting 2 to 3 hours. The 100% vegan product is not tested on animal and is made in France. It is a signature range of perfumes for women packaged in a food grade plastic pack. Apply it in the morning and revive your senses all through the day.
8. Fogg Ossum Body Mist in Romance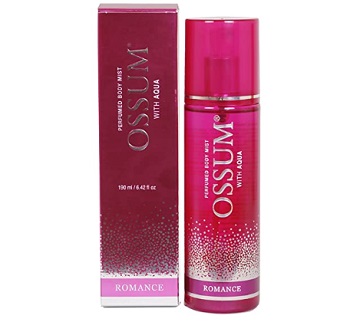 Ossum body mist is an affordable long lasting body mist perfume spray. It's pink coloured attractive packaging is enticing but it's one of the best fragrance, if you like a bit stronger body mist. With mild Roses and citrus infused smell, it last really long.
9. Armaf Club De Nuit Women's Fragrance Body Spray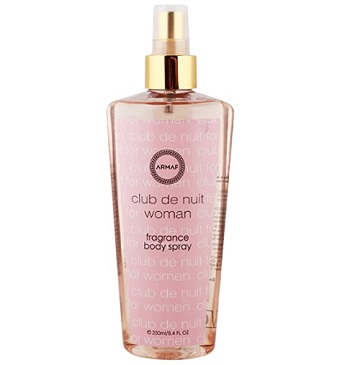 This women's fragrance spray is for the night and because of its strong and innovative smell. Women's fragrance spray is for the night and because of its strong and innovative smell. Both men and women, however it has oriental smell. It last for long time and gives you that wonderful feel all through the day. The reasonable price to product has received good ratings and people would love to enquire with which fragrance you are wearing.
10. Victoria's Secret Women's Seduction Fragrance Body Mist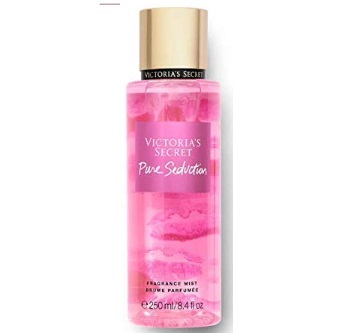 Victoria's Secret women's seduction fragrance body mist comes in a nice pink coloured bottle. It has a sweet fragrance which is blended with the notes of a red plum and sweet freesia flower. It is a delicate Floral and Fruity scent suitable for everyday use.
11. The Body Shop Moringa Body Mist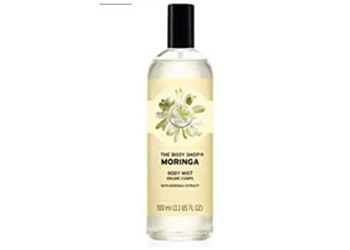 The Body Shop Moringa body mist is the best selling body mist that has the beautiful subtle scent of Moringa seed oil. The delicate floral fragrance is really long lasting and is perfect for all the seasons especially the summers.
12. Forest Essentials Nargis Body Mist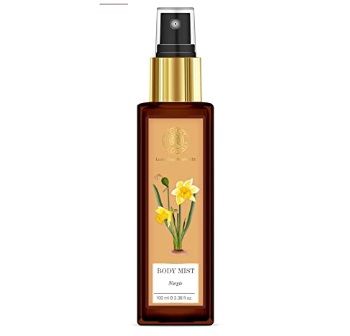 Forest Essentials body mist in Nargis has Nargis flower essence. The flower has nice floral scent that refreshes and rehydrates the skin and keeps scent stay that can be detected for long hours. It is an alcohol free formulation that hydrates too.
13. Bath & Body Works Japanese Cherry Blossom Signature Collection Fragrance Mist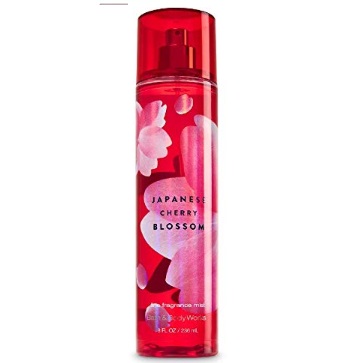 Bath and Body Works is a well known brand, when it comes to the body mist. The Bath and Body Works body mist in Japanese cherry blossom is a signature collection for women that has the delicate Japanese Cherry Blossom essence with Vanilla Rice and Oriental Woods. It's really nice for people who like fruity and floral scented body mists. With Himalayan cedarwood and Sandalwood, it is one of the best smelling body mist that gives you true value for your money.