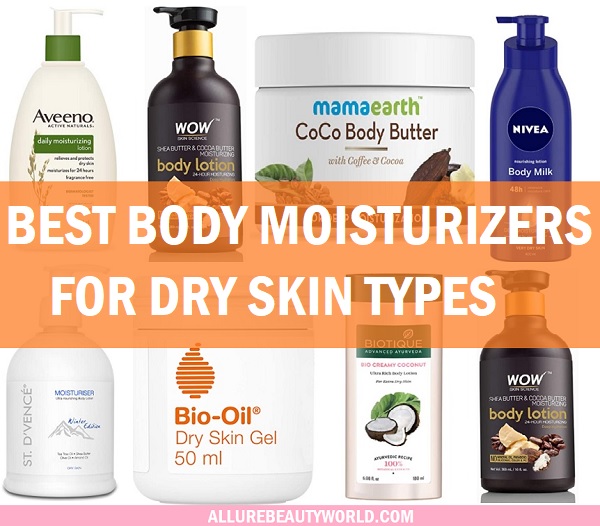 Dry skin is also prone to itching and because of that redness and inflammation is also seen. And that could make your skin really uncomfortable and it also puts you at a greater risk for the skin infections. Therefore, the skin care for dry skin needs to be taken extra care of. When our skin is dry, the first thing that anyone would do is to apply a good moisturizer. In fact, in this article, we are going to talk about the best moisturizers for dry skin available in the market. To heal the dry skin can be a daunting task but when you have this list with you, to find the best skin care products for dry skin is not difficult at all. In fact, using the best and popular products for dry face and body skin should not cost you a bomb, rather these should be reasonably priced and most importantly when your skin is dry, you must try and use products which do not have too many chemicals or artificial fragrances. It is also observed that dry skin is also quite sensitive. So right from the body moisturizer to lotions and body butters, we have found the best moisturizing products for dry skin.
How to Choose a Good Moisturizer for Dry Skin 
The ingredients used in a dry skin products can be of different varieties and most commonly used are the emollients like Shea butter, cocoa butter, fatty acids, some essential oils and plant oils can prevent the moisture loss and keep the skin soft. So, you must look for these emollients or hydrating agents in your body lotions or body moisturizer for dry skin. The next thing is humectants like glycerin and hyaluronic acid which can hold the moisture. In fact, these humectants also create a barrier on the skin that locks the moisture and also prevents the moisture loss.
Then, comes the Ceramides. Your skin has a lipid layer to lock the moisture in place and therefore also helps to act as a protective shield or a barrier that protects the skin from the pollutants, bacteria and the other aging signs. So, when this layer depletes, your skin tends to get dry. Ceramides are one of the most helpful and rather commonly used ingredients in the anti-aging skincare. The ceramides also helps in plumping up the skin and provides more natural liquid type of moisture. The common ceramides can be Niacinamide that helps to build up the skin cells.
List of the Best Body Moisturizing Products For Dry Skin (2022)
Based on that, we have chosen some of the best body moisturizer that will leave your dry skin soft and glowing. Let's take a look.
1. Aveeno Daily Moisturizing Lotion For Normal To Dry Skin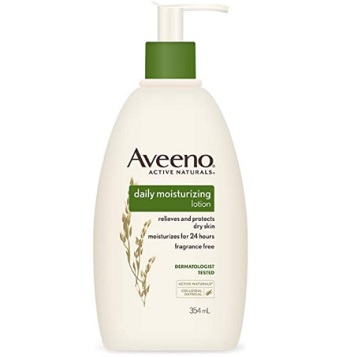 Aveeno daily moisturizer is suitable for normal to dry skin and contains the extremely skin healing ingredients that keep the dryness away. The body lotion has ingredients such as colloidal oatmeal that helps to moisturize the skin for 24 hours. It has extremely moisturizing yet non-greasy formula and is also a fragrance free product therefore, is also suitable for the sensitive dry kind of skin. It is the best body moisturizer for dry skin in India.
2. Biotique Bio Creamy Coconut Ultra-Rich Body Lotion for Extra Dry Skin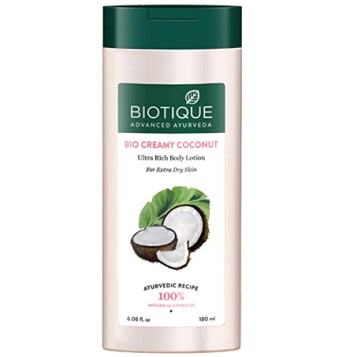 The Biotique creamy coconut rich body lotion is made for extra dry skin. Hydrating and creamy texture one can imagine how much moisturising the product would be. In fact, when you just massage it on your skin, it helps to give a smooth and calming skin. It gets a penetrated easily in the skin, but at some amount of greasiness stays on the skin. This is a wonderful product for winters.
3. NIVEA Nourishing Lotion Body Milk for Very Dry Skin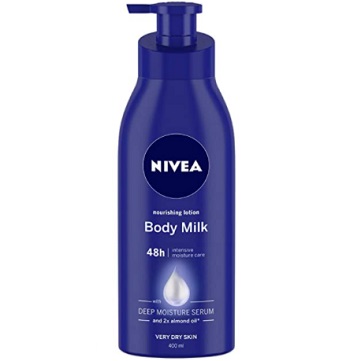 This is one of the best products for extremely or very dry skin. This is the best Nivea lotion for curing extremely dry and dehydrated skin. This lotion contains serum and two times more almond oil. Almond oil is rich in vitamin E and other fatty acids, which helps in curing the skin dryness and makes the skin super moisturized. In fact, when you use such a moisturizing product, it also prevents the fine lines and wrinkles from forming on the skin layer.
4. NIVEA Body Cream with Cocoa Butter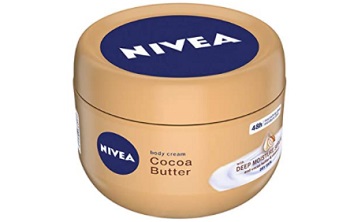 Nivea body cream cocoa butter is one of the best selling products from Nivea for dehydrated skin type. This is the best product for very dry skin in India. The body moisturizer is rich in cocoa butter which is fat rich emollients. It adds a layer on the skin and shields the skin from the day-to-day damage and the moisture loss. In fact, the product is also very rich in hydrating ingredients. If you are feeling that your skin's moisture is getting lost from the environmental damage, trust us this product can surely help you.
5. ST.D'VENCE Winter Edition Body Lotion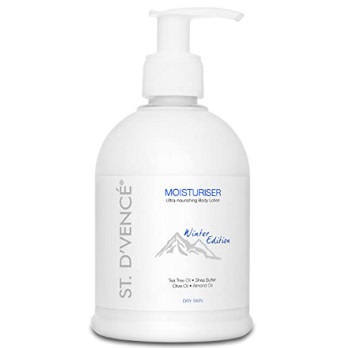 The product is loaded with Shea butter and Tea Tree oil. So, while choosing the best moisturizer for dry skin you can take in to account that this product will be helpful in not just giving the dryness but also in the inflammation cause itching and other general skin problems. It has very hydrating ingredients which also traps the moisture in the skin layers and keeps it well hydrated.
6. WOW Shea Butter and Cocoa Butter Moisturizing Body Lotion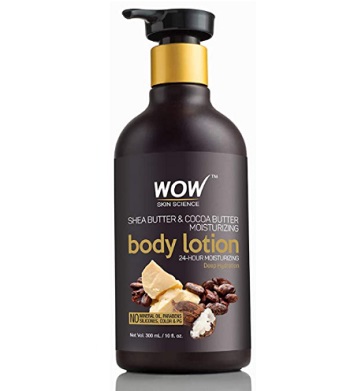 The paraben and Sulfate free body lotion is best for very dry and dehydrated skin. This product has loads of skin and softening emollients, like shea butter and cocoa butter. It also contains glycerine that holds more moisture. The lightweight yet hydrating product is suitable for all skin types in fact it's a wonderful product for very dry skin.
7. Bio-Oil Dry Skin Gel for Intensive Moisturization
The quick absorbing gel and oil helps in curing the skin rashes and itching feeling. This hydrating body oil also acts as a marks removal product. That's why, apart from being one of the best moisturizers for dry sensitive skin, it also helps in the case of exam arm and also some marks and scarring on the skin. So it contains the hydrating oils and emollients that help to supple up the lack lustre skin.
8. Mamaearth CoCo Body Cream Butter For Dry Skin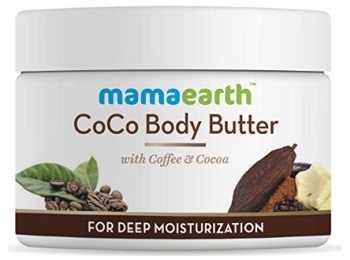 The luxurious body lotion for dry skin contains the ingredients which are moisturizing and has the power of heavy rich formula. It is a classic body moisturizer that leaves the dry skin hydrated and supple. Without the extra greasiness, this helps to rejuvenate the dullness and dryness.
9. Khadi Essentials Kumkumadi Body Butter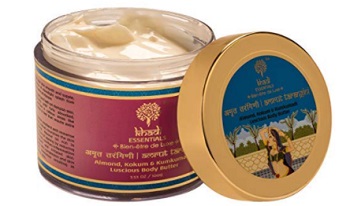 Made with some of the essential plant oils like Kumkumadi oil, this body butter contains ingredients such as Saffron, Shea butter, Almond milk and Jojoba oil. This effectively soothes the dry skin and also gives their anti-inflammatory benefits. If your skin becomes red itchy and tired then slathering this body moisturizer helps to achieve the skin glow back. So for a hydrated complexion and body skin this product will surely help you out. This can be applied 2 to 3 times in a day whenever your skin feels dry and de-hydrated.
These are the best body moisturizers for dry skin in the market. Out of these, you can try any of the products that you feel suits your skin condition and the budget.