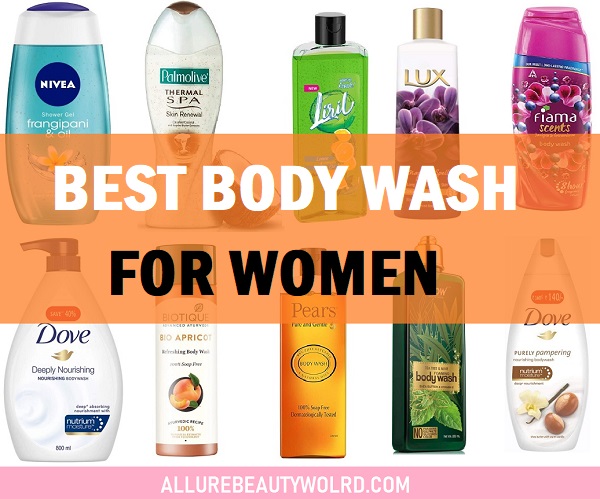 Shower gel or body wash for women are not only for cleansing skin but to keep you refreshed all during the day. Use of a good body wash becomes really important and it does not matter what season it is. During summer season you need a body wash that cleanses the dirt, bacteria and controls body odor. In winter season, you need hydrating body wash that it quenches the dry skin. We've created this list of the best body washes for women in India.
List of The Best Body Washes For Women In India (2022)
1. NIVEA Frangipani & Oil Shower Gel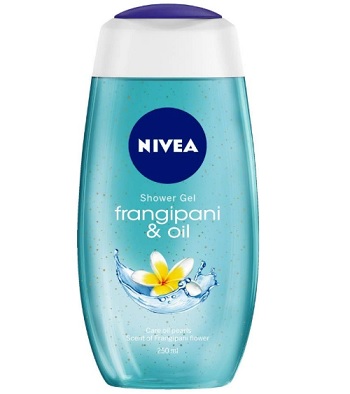 Nivea shower gel in Frangipani and oil is one of the best body washes for women. It has Hydra IQ 24 hours moisture lock technology that gives you soft skin. You can relax and feel rejuvenated with every shower that you take using this. Its caring formula pampers your skin and you really get to enjoy your bathing experience everyday. It is dermatologically approved and suitable body wash for sensitive skin.
2. Dove Deeply Nourishing Body Wash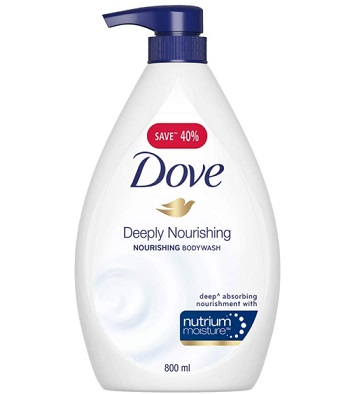 If you've dry skin, then Dove body wash is the best body wash for dry skin in summers and winters. With nutrium moisture Technology, it delivers the nutrients to the deepest layer of the skin. As a result your skin glows and becomes supple. Before it nourishes the dry and scaly skin, you get to enjoy smooth skin even during the winter season. The body wash for women for glowing skin maintains the skin's natural elasticity and softness. This dove body wash must be there in your shower rack to get the best out of your shower.
3. Biotique Bio Apricot Refreshing Body Wash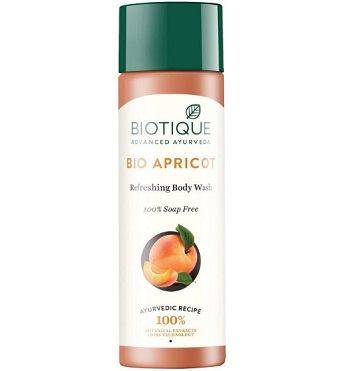 Biotique Apricot refreshing body wash is 100% soap free and is based on the Ayurvedic recipe. It is 100% Botanical extracts loaded body wash with refreshing gel formula. Its mild formula lathers doesn't dry your skin but helps in removing all the microbes, pollutants and dust particles residing on the skin layer. Even, if you have oily and not very dry skin, this body wash for women helps in removing every trace of impurities and even the makeup on your neck and body.
4. Palmolive Body Wash Thermal Spa Skin Renewal Shower Gel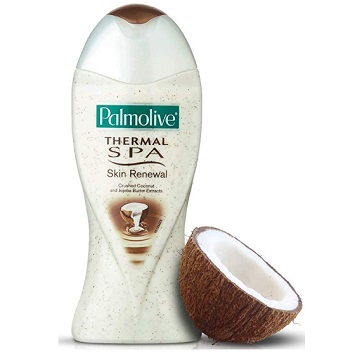 Palmolive body wash is amongst the best rated body washes in India for women. The reason is, it contains extremely hydrating properties of the natural botanical extracts. In this variant, we've coconut and cocoa butter extracts. By the name itself, it reveals about its amazingly moisturizing properties. It moisturises the dry body parts like knees, elbows, behind the neck etc. With this mild exfoliating body wash, you can perform home spa everyday in a shower itself.
5. Pears Pure & Gentle Shower Gel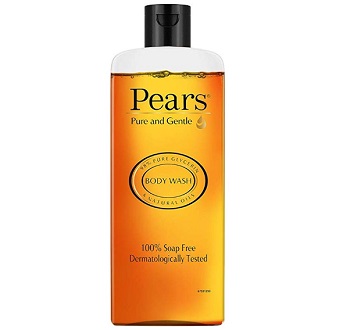 Pears pure and gentle shower gel is equivalent to the old Pears soap. It is 100% Soap free and dermatologically tested body wash in India. It's one of the best shower gels oils that is amazing when you have sensitive dry skin. Yes, even men and women can have extremely sensitive body skin that after using any product for your body, the skin gets itchy or red. For such situations, this product becomes really helpful. It is the gentlest body wash that is rich in pure glycerine and natural oils. Just rub it on your skin and create lathers to get rid of the impurities and everyday dirt and dust. It's amongst the best moisturizing body wash for dry skin.
6. WOW Tea Tree & Mint Foaming Body Wash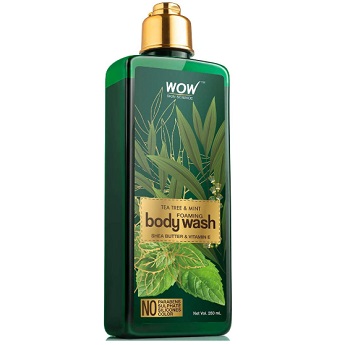 How about a mint and tea tree loaded organic body wash. This WOW tea tree and mint body wash contains shea butter and Vitamin A. This is amongst the best paraben and sulphate free body washes for women in India. While using it, it inculcates the fresh feeling that is blended with mint and camphor fragrance. It is a sure shot way to revive every bath in summer season. Yes, this is the best summer body wash for irritation and problematic skin. It can also heal the dryness and even the itching and prickly heat that is very common during summer season.
7. Lux Magical Spell Body Wash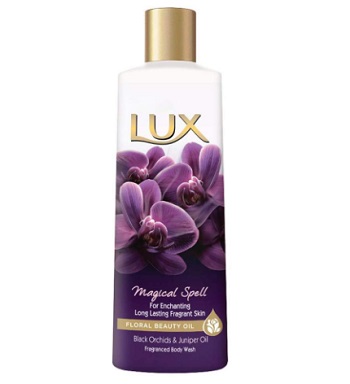 This next body wash is a very popular product. Lux Magical Spell Body Wash is the best smelling body washes for women in India. Made with the fine fragrance of black orchids and Juniper oil, this has a romantic feel that gives luxurious experience while you are bathing. It claims that the fragrance lasts for up to 28 hours. However, this may not be entirely true but you cannot deny that it does smell really good. We find the smell to be very winter specific than for summers. So, the next time you are looking for the best body wash for women, lay your hands on it.
8. Liril Lemon and Tea Tree Oil Body Wash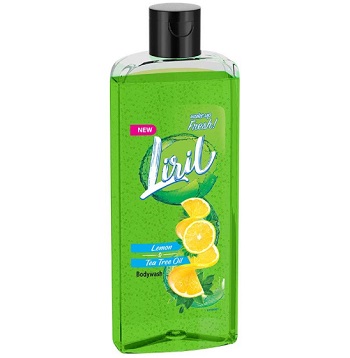 Liril Lemon Tree tree oil body wash is the best body wash for women with oily. In fact, it is an effective body wash for women who are into sports and athletic activities. You can also keep gym bag so that daily you can get to wash yourself using anti bacterial body wash after the gym. The rich lathering body cleanser leaves the skin relaxed. The delicate mild citrus fragrance is sure shot way to revive your senses especially during the warm summer season. With tea tree and lemon, this acne fighting body wash ensures that you are protected against the body odor, bacteria, body infections like  eruptions, boils and itching.
9. Dove Shea Butter and Warm Vanilla Body Wash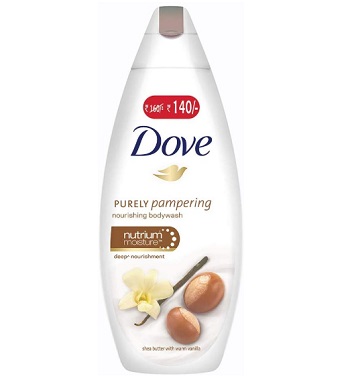 Warm Vanilla with shea butter is a perfect way to cure your dry skin in the winter season. It's the best body wash for winters for women and even men. The main reason is the shea butter and warm Vanilla fragrance that gives you soothing and nice feel during  winters. Nutrimost Technology gives you relax and smooth skin. It's moisturizing cream makes skin better day by day.
10. Fiama Scents Juniper and Geranium Body Wash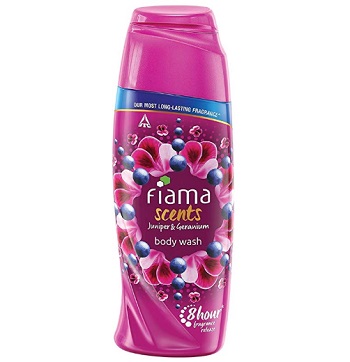 Fiama body washes or shower gels are known for their exotic formula and fragrances. This is yet another best fragrant body wash for women in India. The entire credit goes to the Juniper and geranium to give you 8 hours fragrance release so it's less than that but yes, it does smell really amazing. It unlocks a nice fragrance on your body every time you apply it. It up it's your senses and keeps you in a good mood. It is suitable for all skin types and is a perfect body wash for summers as well as winters. You can also try some other variants Neroli one that is perfect for summer season.
These are the best body washes for women in India. You can surely try these according to your liking and preference. But these are surely worth trying to stop itching. These are the body washes for winters and summers, so that you can choose the perfect body wash according to your skin type.