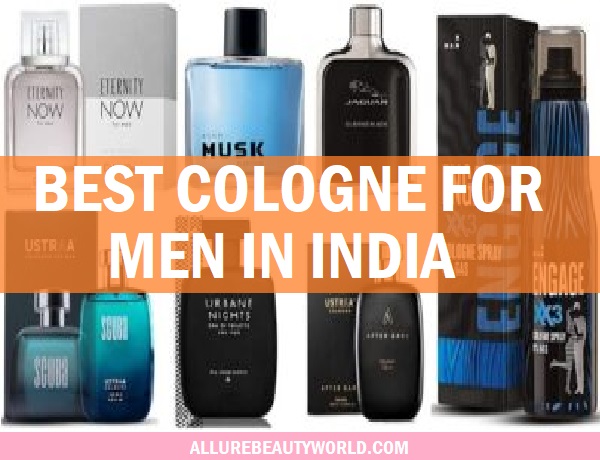 Cologne plays an important role in how others remember and perceive you. While finding the right cologne is important to boost your confidence, it is also important to know how to apply it correctly. Using the c cologne is an art and it is quick to master, if you keep in mind few steps. Generally colognes have 2-4% of fragrance oil concentration and this is why they can last from two hours up to five hours. That also depends on the brand and the type of cologne you apply. While the light fragrances colognes would work best for summers, you can use the stronger variants for the winters or evening time.
Choosing the right cologne for yourself is important and it will surely make people remember you for long time. In case, you wear cologne to your work and for the other places, people would surely make you come across as a well groomed man. We are going to talk about the best cologne sprays for men in India. There are several brands which are available that offers men's colognes with variety of fragrances at different prices.
Having said that, if you have difficulty choosing the right fragranced cologne for you, then we will give enough of the options to make you pick the best fragrance cologne for yourself, that you can apply for every day or for the special occasions.
Best Cologne Sprays for Indian In the Market (2022)
1. Calvin Klein Eternity Now Men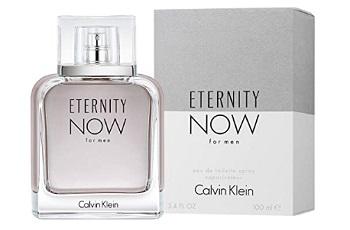 Eternity Now cologne for men is one of the most popular and well received perfume cologne spray for men. It is one of the world's best fragrances for men, which is unexpectedly unique with spicy Ginger, refreshing coconut water and star anise accords. The heart notes are made with the addictive starfruit, Cedar leaf and with intense patcholi notes. It settles down to earthy and sensual embrace of tonka beans, Madagascar Vanilla and Moroccan wood. It is one of the best iconic sscent that will surely make head turn.
2. Aeronot Fragrances Icarus for Men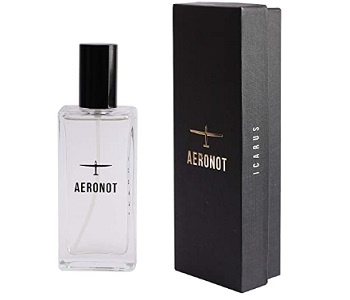 The very affordable cologne for men comes with a price tag which is under thousand rupees. It is ideal for day and evening wear fragrance for men. It is for the men, who like gentle and subtle fragrances for daily use. It has the pinch of warm sweet Indian taste of spices. The perfume spray is perfect for winter evenings.
3. Avon Musk Marine Eau De Cologne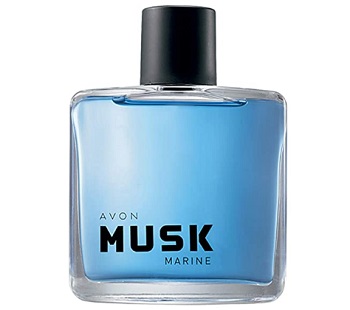 Avon Musk cologne is a popular product for men. This has the intense and sensual notes reminding you of spicy and fruit loaded masculine smell. The men's cologne fragrance is flushed with the spices like Ginger and Mush. The top notes are Mandarin, pineapple, and bergamot while the middle notes are made of Rosewood, Orange flower, Ginger and Nutmeg. Base is blended with Oak Moss, Musk and sandalwood.
4. Bvlgari Man Extreme Cologne Spray for Men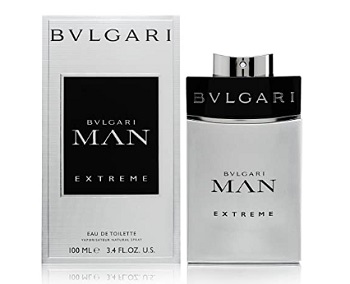 Bvlgari Cologne spray is most popular product and you will see that many men have simply loved this subtle cologne perfume spray. Packaged in a very fancy and good looking packaging, that is surely enticing. This beautiful fragrance is a woody and aromatic fragrance for men. It has notes of pink grapefruit, bergamot, Citrus notes, Freesia and cardamom. Just apply liberally on the pulse point like neck, wrist, chest and behind the neck (nape) for the long-lasting results. People for this amazing masculine cologne fragrance.
5. Bath and Body Works Cypress Cologne For Men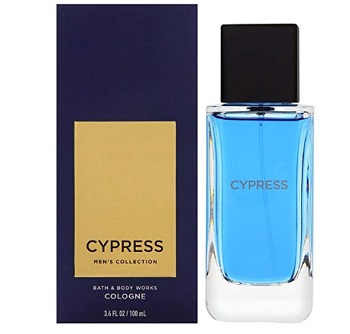 Bath and Body works is a well-known brand that offers high-quality products. This men's cologne spray comes with a fresh and enchanting notes of bergamot, coconut water and Himalayan Cypress. It is a blend of the Unique and finest ingredients that gets you long lasting fragrance and relaxing experience so that you can feel fresh and invigorating for the entire day.
6. Jaguar Classic Black Cologne For Men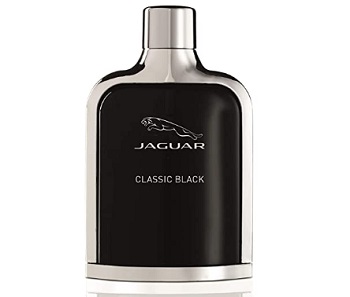 Jaguar Classic for men is simply the Classic fragrance that is liked by millions of men across the globe. The best part is that it is suitable for daily use and the men's fragrance is not very harsh. The toned down fragrance is perfect for everyday wear, where you would like to create a mark and impression for yourself. Jaguar cologne is a fresh and sensuous fragrance that comprises the enchanting pleasant notes of several Oriental ingredients. It is a musculine and aromatic fragrance that evokes the senses. The fragrance has heart notes of lotus flower, spicy ginger and orange while the dry base is composed of white musk and sandalwood. Heart displays a unique made with green apple and Mandarin. It is an Oriental fragrance for stylish men.
7. Tommy Hilfiger Cologne Spray for Men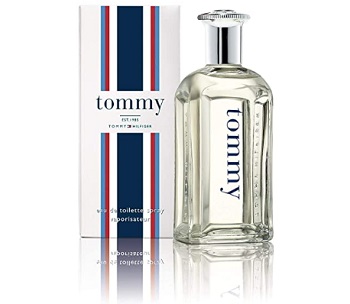 Tommy Hilfiger Cologne spray for men is yet another product that one can try to keep fresh for the long hours. The scent remains for 10 hours and the mild and gentle fragrance is not like the ones that you don't want to use on every day basis. Surely, you'll get many compliemnst after wearing this popular cologne for men.
8. Royal Mirage Brown Classic Original Eau de Cologne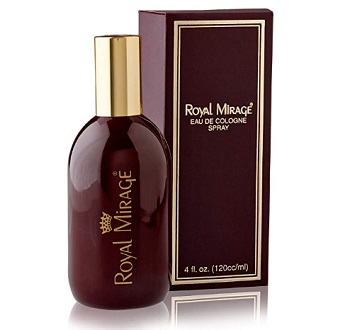 It comes in a rather simple yet eye catching packaging. With the top notes of lush Greens, bergamot and hyacinth. This men's cologne has middle notes of jasmine , Orange flower, Rose and tuberose. The base is made with the lasting notes made with Patchouli, Amber, Musk Sandalwood and vanilla. It is a royal and classic blend of fresh florals and developed with sparkling bergamot and Luscious Greens.
9. Ustraa After Dark Cologne for Men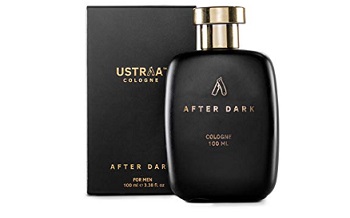 Ustraa After Dark cologne for men is the most popular product from this brand. The very affordable cologne for men is available online at even better price. It is a no-gas spray that makes you feel good and pleasant. It is a unique fragrance that comes in a very good black packaging. It has top notes of Thyme, Grapefruit, Saffron and Cypress, while the lower base notes are formed of Agarwood (oudh), Amber Musk and Leather while the body or heart notes have Moroccon Rose and Agarwood. Ustraa Cologne spray is also available in other variants, however this one is the best.
10. Ustraa Cologne Scuba for Men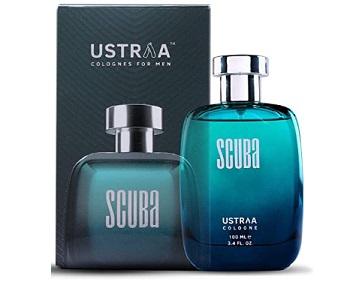 Ustraa cologne in Scuba has received very high and good user ratings because of its deep and fresh fragrance that keeps you charged all day long. It is a charismatic fragrance that is sure to make you confident and stylish. The fragrance comprises of the top notes made with Bergamot, Lavender and Pineapple. The body or heart notes are made with Geranium, Oakmoss and Green Apple, while the bottom notes has Tonka Beans, Sandalwood and Pomarosa. Apply it on your first points to keep the fragrance lasting longer and it can also be sprayed directly over the clothes.
11. All Good Scents Urbane Nights Eau De Cologne For Men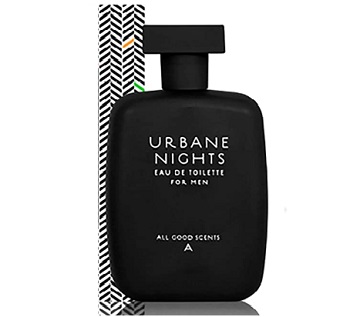 All Good Scents Urban Night cologne for men fragrance is the best cologne under 1000 rupees for men. It has fresh spicy and woody fragrance mixed with leather accords. It is a vegan and with no animal ingredients, This is the most loved perfume for men in budget, packaged in a really attractive bottle. It smells really clean but not overpowering at all, so it's not that sweet kind of fragrance but more like a masculine fragrance that isn't harsh or too strong.
12. Engage XX3 Cologne Spray for Men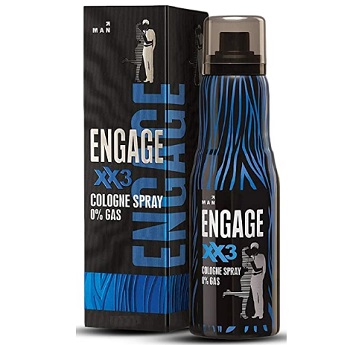 The Cologne spray for men is a 0% gas that has the direct fragrance mist. It can be used for everyday as well as for occasions like parties. It can be applied on the body as well as on your clothes. Being a fragrance that has contrasting fragrance of Citrus and Amber, it makes you feel irresistible and popular everywhere you go.
13. Jovan Black Musk Eau de Cologne for Men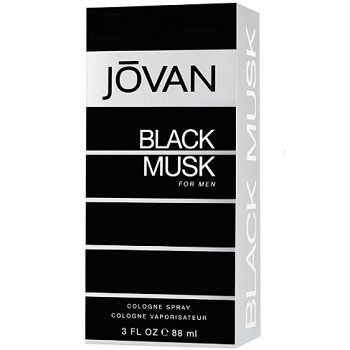 Cologne for men is yet another popular product that has sold so much because of its very affordable price. This cologne works with your body's natural chemistry to create unique and exotic scent for yourself. It is a blend of exotic spices, woods and power of musk. It is a masculine and powerful fragrance that is surely to make an impression for you. It is a perfect mixture of notes like spices and boards.
These are the best cologne sprays for men in India, with both high and as well as budget-friendly prices. Now, it's also important to know, how to apply the cologne the right way.
Me must be aware, how to wear the fragrance correctly. And for that you need to know where and when the cologne should be applied.
Where to apply the cologne?
Apply the cologne on the pulse points like the warmest area of their body. It means that areas like inner elbow, shoulder, chest, neck are generally warmer than the the other body parts would keep the scent last longer. A lot of men also apply the cologne or perfumes on their armpits, behind the knees and even down there; however they are not the ideal places to apply a scent or cologne.
How to apply Men's Cologne?
That was where to apply cologne, now let's take a look at how to apply.
Always apply the cologne, when your skin is dry soon after the shower.

Dab over the pulse points and hold the bottle at least 4-6 inches away from your skin.

Do not use too much of cologne as you will simply waste the product.

Don't rub the cologne after applying on the skin, because it is cologne and not the perfume which is expensive and has more percentage of fragrance oils.

Re apply on the wrist only, whenever your fragrance fades and you need to apply it again.
How to Store The Cologne?
It is also important to keep your cologne at a place where the smell would stay long lasting and fresh. It also depends how long the smell last. Keeping your cologne in an area where there is rapid temperature changes, would cause the fragrance to break down pretty fast. Even sunlight can play the same effect. Never put the cologne and perfumes in your bathroom, shower or even keeping near the window under direct sunlight is a bad thing to do. Keep it in your closet, where the fragrance will stay intact and it will not break down.
How Much to apply?
A lot of man gets overwhelmed by a fragrance. Which is why, at times they would just apply in more than the required amount. Fragrance smells is good and pleasant when you've sprayed only in portion which makes you smell good and not over the top. So, at a time, spray only 5-6 times for the entire body. Spray 1-2 times on your wrist, than one on the chest and one on the neck and maybe one on any other part would be more than sufficient.