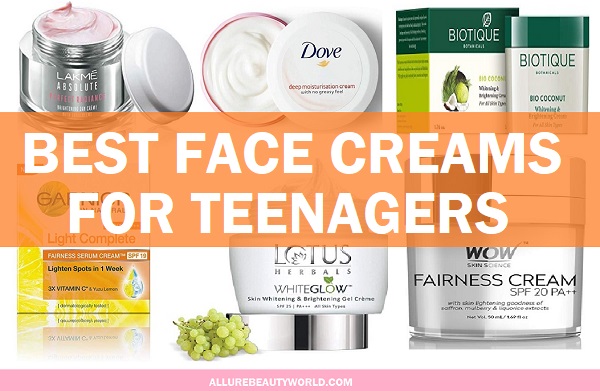 Teenage skin often gets tanned and due to hormones surge, the glands can become enlarged and secret more oils. An appropriate daily face cream makes skin brighter and gives the essential moisture. It's also seen that teenage skin is more prone to acne and pimples, because of the hormonal changes going on in the body. Not all but there are skin creams suitable for teenage skin. So, we have compiled this list of the best face creams for teenager's skin available in India. These face creams are appropriate to be used even for the night time. A teenager must apply enough of the sunscreen during the daytime because at this time, the skin is quite young and the skin forming proteins like collagen and elastin are synthesized at a faster rate. But you would never want to have premature aging to show up on your skin. This is why application of sunscreen is extremely crucial even for teenagers. Some of these whitening creams also have SPF in them. Let's take a look at the best face creams for teens in India.
Best Face Creams For Teenage Skin in India (2022)
1. Lakme Absolute Perfect Radiance Skin Lightening Day Creme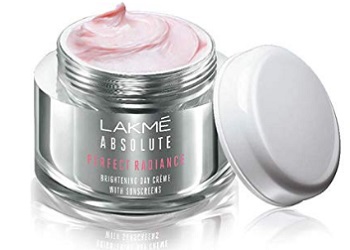 Lakme Perfect Reliance lightening day cream trains vitamins and micro-crystals that polishes the skin and brightens. It has sunscreens that prevent the sun damage. The entire skin care range of Lakme Perfect Radiance comprises of the skin care products that give you bright and illuminated look. Furthermore, the skin cream is suitable for everyday use. It's the best face cream with SPF 30 for teenagers in India. Texture is light and non-greasy therefore, it's even suitable for teens with oily skin.
2. Garnier Skin Naturals Light Complete Serum Cream SPF 19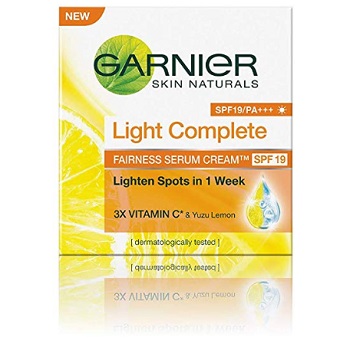 Garnier light complete serum cream is a lightweight cream that has three times more vitamin C. It's a dermatologically tested product and hence, even if you have acne prone and oily skin you can try it. The Cream gives you brighter and fresh looking skin and reduces the dark spots. Dark spots are left after the acne and pimples heal, is the major concern of many teenagers in India. Therefore, this is a face brightening cream that can be used every day. It contains SPF 19 which is decent enough for everyday use.
3. Himalaya Clear Complexion Day Cream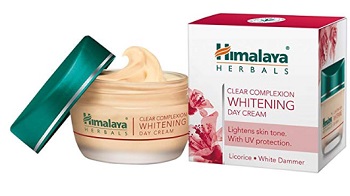 If you have normal to dry skin then Himalaya clear complexion day cream is for you. The light weight and extremely moisturizing formula is suitable for everyday application. It comes with UV protection and plants that improve the skin tone and complexion. It reduces the sun tanning and gives good results as a day cream. Men can try this Cult cream. It says it's non greasy it's not for people with oily skin. It contains ingredients likely calories, white and other natural ingredients that helps to give you Spotless clear skin.
4. Dove Deep Moisturisation Cream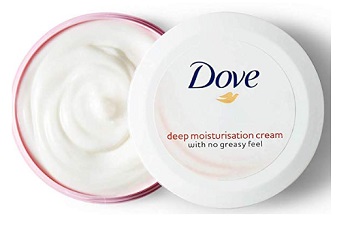 Dove Deep Moisturisation cream is a lightweight yet immensely moisturizing cream that boys and girls both can use. In fact, it's an all purpose or multi-purpose cream that is suitable for normal to dry skin. It helps to prevent the loss of moisture for keeping your skin moisturized. It's luxuriously moisturising then it's nice and is perfect for everyday wear. So this cream does not give you any fairness or spot removal kind of benefits, but it's a decent everyday use cream for just moisturization purpose.
5. Lotus Herbals Whiteglow Skin Whitening And Brightening Gel Creme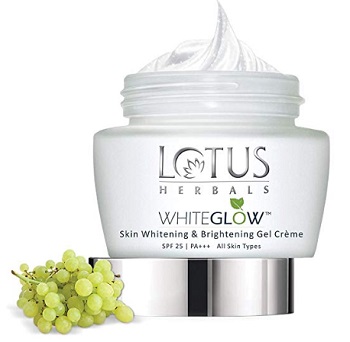 Lotus Herbals Whiteglow whitening and brightening gel cream is by far the most popular cream for even the teenage skin. It's suitable for all skin types and gives enough of the moisture because of which even if you have normal to dry skin, you can apply it. As the cream has a gel cream like texture, it does not clog the pores, so for people with oily and acne prone skin, it's the best. It increases the skin's natural repair system and reduces sun tanning. With SPF 25, it makes a perfect day cream for teens in India. It's a combination of several natural ingredients such as saxifraga, grape extracts and Mulberry. With milk enzymes, it surely gives you a visible difference in the tan removal and skin brightening.
6. UrbanGabru Insta Glow Fairness Cream with SPF 50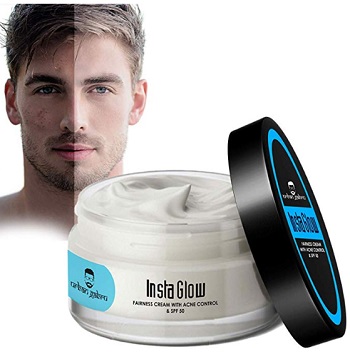 For teenage boys, urban Gabru insta glow fairness cream is one of the best boy's fairness creams especially when you have oily and acne prone skin. The best thing about this cream is the SPF 50 which protects the skin from the harmful sun rays that can darken the skin. Other than that, the cream also has pimple controlling ingredients to keep skin pimple-free and no dark spots. So when dark spots and pimples are your major concern, then anti pimple face cream like this would really help. Additionally, it also balances the oils and combats the pollution effects to show up on your skin. It's the best day cream for boys with oily Skin in India.
7. Biotique Bio Coconut Whitening and Brightening Cream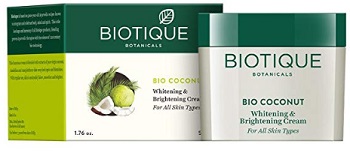 Biotique bio coconut whitening and brightening cream is a bestseller cream, when it comes to fairness creams for boys and girls in India. The cream contains coconut extracts and other natural ingredients that protect the skin from the sun rays and minimises the dark spots. The face cream for teens has a texture that is a bit oily therefore it's best for teenage boys and girls with normal to dry skin. It's an Ayurvedic product made with 100% natural ingredients. It's one of the best paraben free Ayurvedic fairness cream for teen boys and girls with dry to normal skin in India.
8. Aroma Magic Vitamin C Day Cream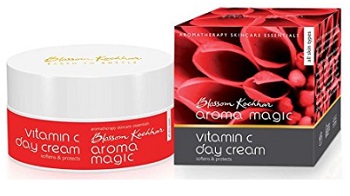 Would like to improve your skin complexion, Vitamin C cream can really help. Aroma Magic Vitamin C day cream contains the power of Vitamin C along with other natural ingredients. It's free of petrochemicals, parabens, toxins and phthalates. It comes with SPF 15 and leaves the skin glowing and fresh. The best part about the cream is the inclusion of natural products like Shea butter, aloe vera, pomegranate juice, essential oils and cucumber seed extracts. It leaves your skin soft and fresh. The cream is not very greasy but may not be very suitable for acne prone skin. So it's better to leave this cream for normal to dry to combination skin. Oily skinned people can try it during the winter season. As it's a bit oily, only a little bit's required.
9. WOW Fairness SPF 20 PA++ No Parabens & Mineral Oil Cream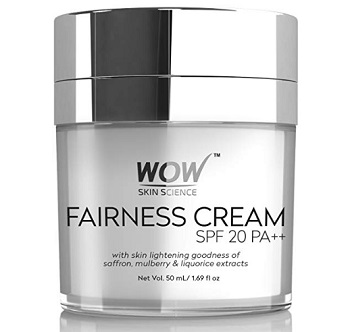 Wow fairness cream is one of the best fairness creams even for the teen boys and girls in India. The goodness of Mulberry and Saffron, this cream contains SPF 20 to give sunscreen protection. While it reduces the sun tan, it keeps your young skin fresh and glowing with the clinically proven bioactives. There is no sulphate, minerals, parabens in this cream and hence is totally made from natural ingredients. It also contains extracts of arbutin and kojic acid which slows down the melanin production therefore, you can expect the cream to increase the fairness by 2-3 tones. It's non-greasy and non-oily therefore, skin type can try it.
10. Olay Natural White Light Instant Glowing Fairness Cream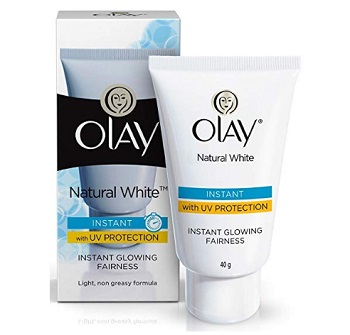 If you have normal to oily skin and looking for a decent fairness cream for the daytime, Olay natural white glowing fairness cream is the best fairness cream for oily skin teenage boys and girls in India. The light and creamy texture is non-greasy and gives enough of the miniaturization. During summer season, it can make you sweat but for the rest of the seasons, it's a perfect skin cream. The affordable fairness cream teens improve the skin tone without leaving a white cast on the skin. It's a perfect daily use face cream in India.
Skin is acne prone and pimples are happening every now and then, we would advise you, to apply pimple creams like acnestar, clindamycin phosphate gel, anti pimple creams and more are available online and offline. These pimple creams when applied at night heals the pimples and redness.
These are the best face creams for teens in India for teenage boys and girls. You can pick up the one that suits your skin type and the concern the most. These creams are very affordable and easily available in the shops and online stores. Buying it online would get you extra discounts as they are available at lesser prices over there.
Taking care of your skin is important and will give you better results in the later stages of your life. Always follow a cleansing, toning and moisturising routine. For the daytime, apply sunscreen and for the night time, a night cream with decent miniaturization would surely help. This habit of yours during the teenage years would give you better results even when you reach your thirties or forties.