Gone are the days when men used to apply soap and water. That was all their skin care routine! Trying some of the best face creams for men, help to make your skin youthful and better. The day creams for men must also contain SPF, which will certainly help combat the effects of UV rays. It's very important for men also to take care of their skin. Face cream is really essential and you must choose it carefully. We are sharing this list of the best men's creams and moisturizers for oily-acne prone skin. Moisturizers have runny texture, while the face cream has thicker consistency.
The best face cream for men would be one which has a combination of ingredients that nourish your skin and make if soft and supple to touch. In this post, we've listed the best face creams for men in Indian market.
Best Face Creams For Men With Oily Skin in India
1. Pond's Men Oil Control Face Crème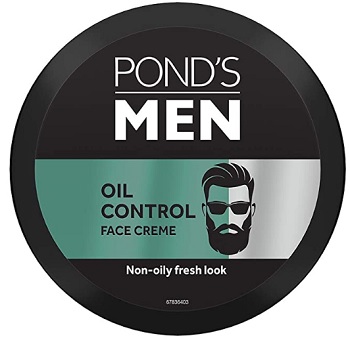 Ponds oil control face cream is made to combat the excessive oiliness on your skin. It is rich with vitamin B3 and ingredients that help prevent oil secretion. The product absorbs the excessive oils that comes on the skin and makes skin look extremely dull and greasy. The men's grooming product has a really light formulation that sinks in the skin within couple of seconds and due to that skin looks perfectly hydrated but not oily. The men's face cream for oily face is non-comedogenic, hence is not likely to clog the pores. The natural formula brightens the skin and it's safe to be tried every day for a better skin.
2. Garnier Men Acno Fight Pimple Clearing Whitening Day Cream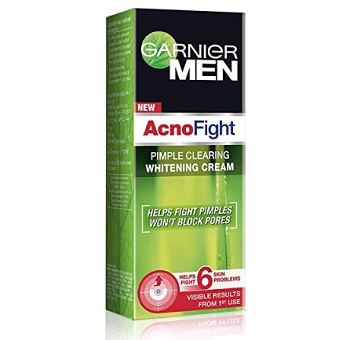 Garnier Men acno fight pimple clearing cream is made to fight the acne and pimples while giving skin brightness and clarity. The formula is amalgamated with anti-pimple and pimple fighting extracts, which is why the product is useful for oily and acne prone skin. When no other products suit your skin, this gents cream product certainly helps to revive dull complexion. The brightening properties of this cream help to make the skin visibility brighter. This cream should be applied with gentle massaging for few minutes, as it can leave a sticky residue later on. Otherwise, it's a really good anti pimple and skin brightening face cream.
3. UrbanGabru Insta Glow Fairness Cream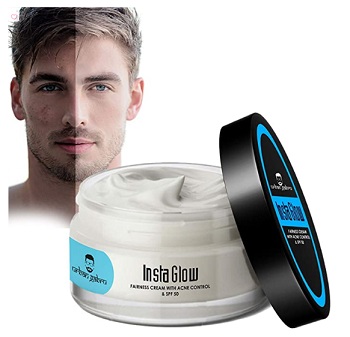 The UrbanGabru face cream is made for the acne prone skin and oily face. It is the best paraben-free face cream for men, that contain SPF 50 making the cream yet another good day cream for men in the Indian market. It's a skin whitening cream that also enhances the complexion, while it controls the acne. It contains the acne cure itching and fighting ingredients helping to make your skin look clear, without making the pores blocked. It can be applied twice in a day. It creates a shield on the skin that fights the sun rays, pollution and the other skin damaging elements.
4. Spruce Shave Club Natural Moisturizer For Men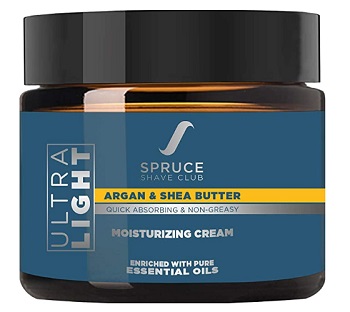 It's a natural moisturizer for men that come with the ultra-light and quick absorbing formula. It's an all natural and non-sticky facial moisturizing cream made for men with all skin type. Non-comedogenic texture and light formula of this face cream is fast absorbing and has high blending ability. This makes this product yet another good face moisturizer for men with oily-combination skin. The moisturizer for oily face quickly penetrates the skin layers and doesn't leave the skin greasy. It contains organic Argan oil is the liquid gold, that makes the skin moisturized, but does not clog up the skin. It also contains Clary Sage essential oil, Provitamin B5, Lemongrass oils and many other ingredients. This product is also dermatolologically tested and sulphate free.
5. L'Oreal Paris Men Expert White Activ Oil Control Fluid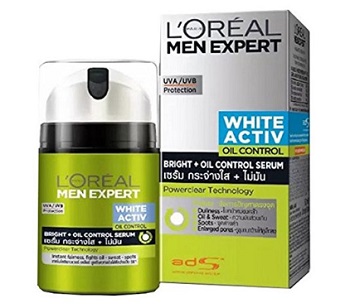 L'Oreal Paris oil control fluid moisturizer is yet another good daily use moisturizer for men to keep their skin moisturized without the stickiness. To give men more option to choose from, this is yet another good to try moisturizer for men. Although the product comes with an active defence system, it guards the skin. It is a combination of Vitamin C and Milano-block, effectively known to safeguard the skin darkening in sun exposure. These active ingredients regulates the over production of melanin from the melanocyte cells in the skin, as a result of the skin becomes clear and bright. To get fresh skin, this face moisturizer for men, shall be used 2 times in a day. Loaded with SPF 20, the fluid protects facial skin from ultraviolet rays. It's the best face cream for men with oil-free formula.
6. UrbanBotanics Oil Free Moisturizer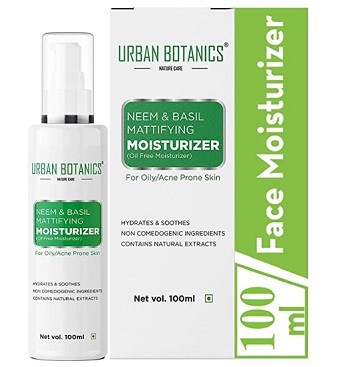 For excessively oily face, an oil-free moisturizer is yet another product which you must put in your summer skin care routine at least. It's made for oily and acne prone skin especially and if you'll check the ratings of this product, high and by the boys who used it at some point. It hydrates and soothes the skin and being a non-comedogenic product, it does not clog the facial skin pores. Although, this lightweight and water based men's face lotion keeps the skin moisturized for up to 12 hours, it won't let one feel the heaviness. It comes in a pump dispenser packaging, which is easy to use and hygienic at the same time. The product has Neem and Basil extracts which fights the acne pretty effectively.
7. WOW Vitamin C Face Cream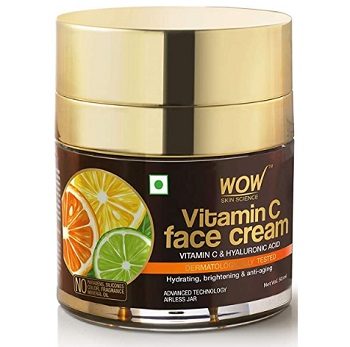 Wow Vitamin C face cream is an oil free and quick absorbing product perfect to lay your hands for all skin types. A Vitamin C face cream is a hydrating and skin brightening product that people with all skin types can apply. In fact, it is also an oil-free anti aging cream for men. With the natural and organic ingredients in it, the product is also paraben free. What else one can ask for? If you really like to try out men's face cream with paraben free formula. It helps to improve the skin texture over the time.  Apply the face cream 2 times in a day and see the changes in the skin. This cream is suitable for combination and sensitive skin as well.
8. Derma Essentia Mattifying Moisturizer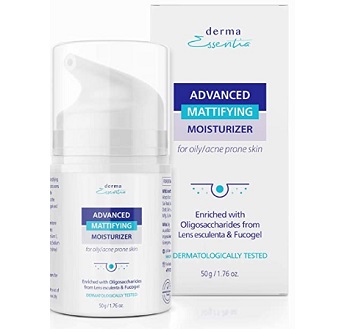 The mattifying moisturizer cream is made for oily skin. It's an oil-free moisturizer product for oily and acne prone skin. Regular use of this skin care product helps to reduce the over-production of sebum and oils on the skin. It also helps in pore tightening and mattifying the skin. In spite of, making the skin shinier, it makes skin look radiant all through that day and restores the skin's moisture level. Being non-greasy and non-comedogenic the product is also dermatologically tested, which is safe for men and women both.
9. Olay Day Cream Natural White Fairness Moisturiser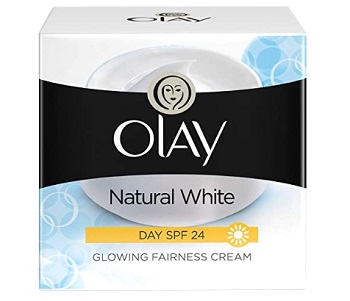 Olay natural white fairness moisturizing cream is the best day cream with SPF 24. It soothes the skin and is apt for both men and women. The product is suitable to increase the visible clarity of the skin. The reason being the products lightweight formula and with that it can be used once or twice in the day. Men and women both can use this product. It comes with a boost of vitamin B3 vitamin B5 and Vitamin A. It adds glow on your skin without making the skin oily or sticky.
10. RE' EQUIL Oil Free Moisturiser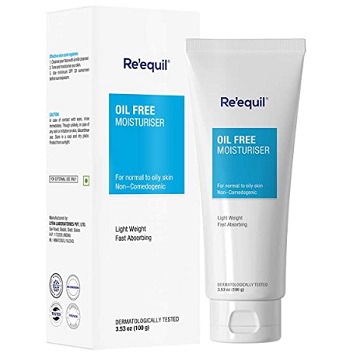 This is also an oil free moisturizing product made for normal to oily skin. The light and fast absorbing formula quickly absorbs, without clogging the skin pores. Therefore, when your skin become too sticky in simmers, waster based products are appropriate. The non-clogging formula of this product, makes it yet another product ideal for men with oily and acne prone skin type. It regulates the sebum production at the same time, moisturizes the skin so that less oils come up on the face. This is one of the best oil free paraben-free face product for normal to oily to combination skin.
These are the best face creams and moisturizers for men with sticky oily skin in India. These products are available at reasonable prices and online you can get some extra discounts.