If you wish to brighten your skin you can also consider using the skin whitening oils. These fairness oils are formulated with ingredients which are known to potentially and effectively lighten dark skin tone. This is why, brands are coming up with such skin lightening oils. A lot of these oils contains  Saffron, kumkumadi oil, liquorice and other ingredients that really works to whiten the skin. Let's see which are these best fairness oils in India.
Popular and Best Skin whitening and Fairness Oils in India
1. West Coast Kozicare Skin Whitening Fairness Oil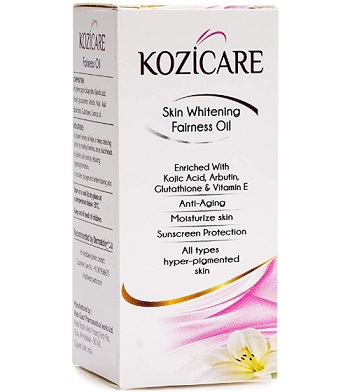 Kozicare fairness oil is enriched with the goodness of kojic acid, arbutin glutathione and Vitamin E suitable for all types of skin especially hyper-pigmented skin with blotchiness. It acts as an anti aging product that also moisturizes the skin. With the lightweight feel, the product helps to lighten the skin and clear the complexion. It removes the marks and scars because of acne and pimples. Applying it every night gives good results in getting clear and glowing skin.
2. Kerala Ayurveda Kumkumadi Oil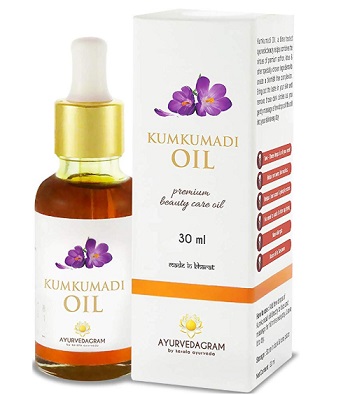 Kerala Ayurveda kumkumadi oil is a blend of premium quality saffron oil. It eliminates your skin color and also lightens the complexion and removes pimple, scars and dark circles. The oil fades the dark circles and can be applied daily at night. Just take few drops of the oil and massage on the face and neck. Using it at night gives good results.
3. Auravedic Skin Lightening Oil with Kumkumadi Oil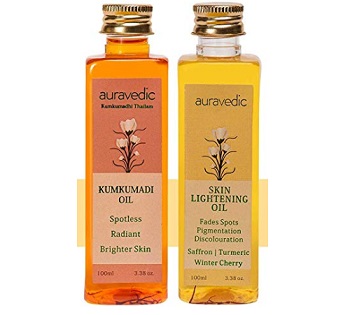 Auravedic skin lightening oil has saffron, turmeric and winter cherry to work on the spots and pigmentation on the skin. Pigmentation and darkness because of scars and can also be produced by using this oil. The natural oil boosts the natural radiance and creates even tone skin. The formula is designed to get quickly absorbed in the skin to help with moisture balance. For skin that is stressed and dull, the oil can be miracle.
4. Auravedic Nalpamaradi Thailam Brightening Oil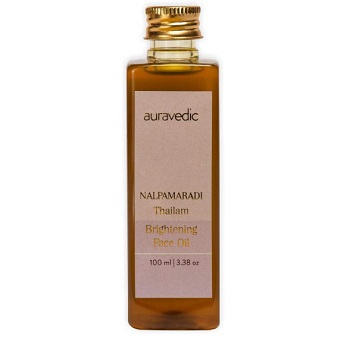 Nalpamaradi oil is a skin brightening face oil meant for anti aging and skin brightening. It is a natural way to improve the skin texture and to boost the collagen synthesis. The oil is suitable for all skin types however if you have oily and acne prone skin use it on the face with gentle massaging and wash off after 1 hour. Whereas for dry to normal skin keeping it on overnight gives good results. Key ingredients are: fig tree extracts, Chandan, Indian Madder, Manjistha and Vetiver. It's the best anti aging and dullness removal oil.
5. The Body Avenue Kumkumadi Oil with Gold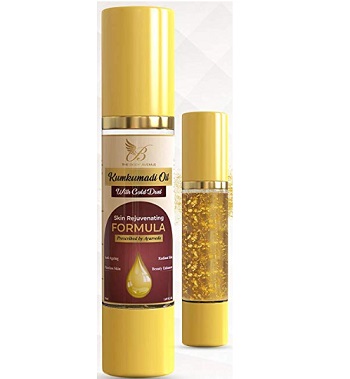 This anti aging and dark spot removal oil contains gold dust along with kumkumadi oil. It slows down hence increases the stimulation of skin firming proteins. It has cleansing and revitalizing effects on the dry and hydrated skin, moreover, the oil is 100% natural and safe to be used on all skin types.
6. TRUFELLA Kumkumadi Ayurvedic Night Serum for Skin Glow and Anti Ageing-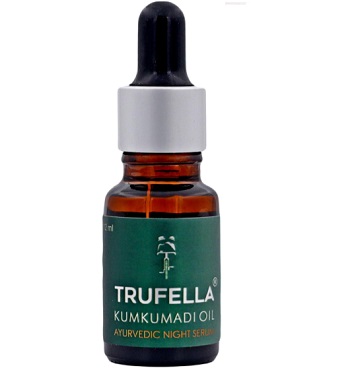 The night serum oil is for glowing skin and anti aging benefits. If you are struggling with dark circles and post pregnancy hyper pigmentation, this fairness oil can help even out the skin tone. It's 100% Ayurvedic formulation containing saffron and precious Ayurvedic extracts with the parabens, sulphates and mineral oils.
7. Blue Nectar Nalpamaradi Tailam For Skin Brightening Turmeric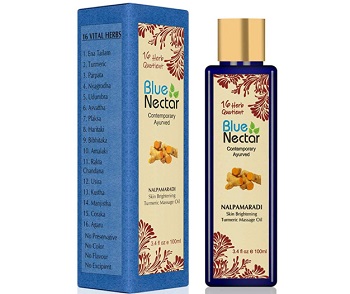 Blue nectar fairness oil is a face and body massage oil that brightens the dull aging skin. It contains the turmeric extract and sandalwood oil. The skin brightening oil helps to restore the moisture and whitens the skin. It's the best fairness oil for dry skin. One can apply at every night before going to bed. It reduces dark patches and even lightens the dark spots and acne scars.
8. Fairbeat Advance Fairness Oil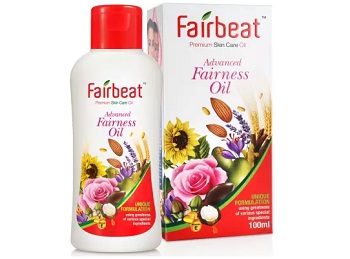 Fairbeat fairness oil is one of the most popular products for pigmentation removal and skin brightening. It contains Vitamin E extract and wheat germ. It is suitable for all skin types however for oily skin, keep it on the skin only for few hours is good. It reduces the acne scars and brings a glow from within.
9. More On Saffron Fairness Oil(Kungumathi oil)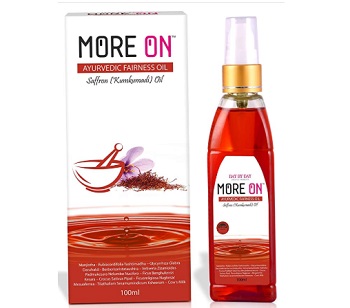 The fairness saffron oil helps to reduce the pimple and spots to get relief in dark circles applied gently over the circles and massage with ring finger. There are no side effects of using this fairness oil however, if your skin doesn't behave well with the oil you can stop using it.
10. Bella Vita Organic Drops Of Glow Fairness & Brightening Face Oil Serum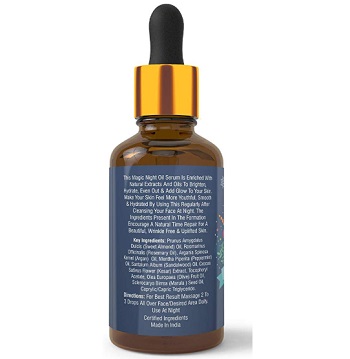 The drop of glow fairness oil is made with natural ingredients such as Red sandalwood oil, walnut oil coma oil and other natural oils. Everyday massaging the face with 2-3 drops of this oil in circular motion clears the skin. It hydrates the skin and lightens the complexion. Increasing the cell regeneration and renewal of cells, it transforms the complexion. The face and body whitening oil can be used twice daily.
These are the best fairness oils in Indian market. Make sure that you use these oils at least once or twice in a day.