Floral fragrances are undoubtedly the most loved perfumes for women all over the globe. But, if you're wondering which are the best floral women's perfumes in India, then this articles talks about the best flower perfumes for ladies. When we say floral, all those amazing and sense reviving romantic flowers come to mind like Roses, Tuberose, peony, Lily of the valley, Jasmine and many more. After all, to keep a fresh feel all day long a floral scent has lot to offer. In fact, here we've the best recommendations of the women's floral scents available in the market. We've kept the list balance by including the high end brands of perfumes all over the world along with some budget friendly perfumes for women which are very light on the pocket.
Best Floral Perfumes For Women in India
Let's take a look at the best floral perfumes for spring for the year 2022. If you're wondering about the best perfume for girls, then we've also covered that already.
1. All Good Scents Evoke Eau De Parfum for Women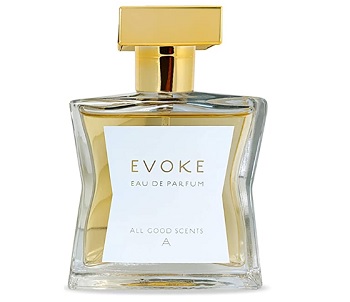 All Good Scents Evoke perfume for women is primarily floral fragrance that is suitable during the daytime as well as for the parties. While the perfume comes in a decent packaging, it's no wonder it's sturdy too. It has the top notes of blackcurrant, bergamot and green notes. The perfume comes with the heart notes balanced by the refreshing composition of Jasmine, White flowers and Lily of the Valley. This perfumes has awesome base notes made of Vanilla, Sandalwood and Tonka beans that makes it a wonderful floral and spicy fragrance suitable for most of the women who are ardent fan of floral scents amalgamated with Sandalwood. This is perfect considering that and is very affordable. Clearly, has to be in this floral perfumes list.
2. Ajmal Sacrifice For HER Floral Perfume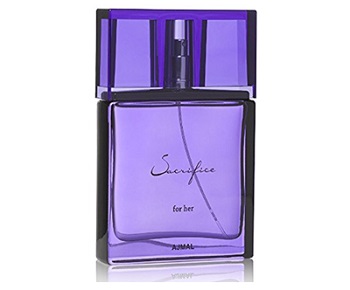 This is yet another very affordable floral perfume for women in the variant 'Sacrifice'. With jasmine flower accords making the top notes, this is a floral dominant perfume for women. Sacrifice is a fragrance that is designed for the women who would like to have long lasting and not over the top floral staring notes blended with trailing musk and wood. It comes in a beautiful violet coloured bottle and sturdy design. The perfume is suitable for day time and for the special occasions. Just try it! The brand makes some of the best ladies perfumes in India.
3. Ajmal Aristocrat Femme Perfume for Women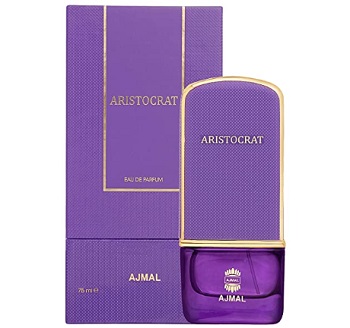 This Aristocrat Perfume for women comes from the house of Ajmal Perfumes. The Perfume is crafted with the top opening with floral fresh notes of orange and bergamot. Its heart or core is balanced with Saffron, Jasmine and Sugar. While the ending notes lead to sensual Amber, Oakmoss and Musk. It is a high quality perfume that comes with a really good and fancy likable packaging and a long lasting fragrance, this Aristocrat perfume for women has a floral fragrance known to take the breath away. Don't believe, give it a shot!
4. Yves Rocher Lily of The Valley Perfume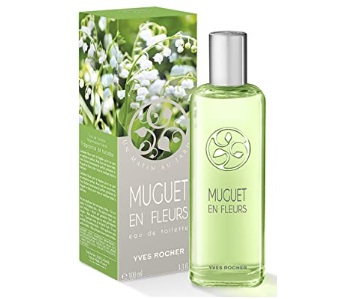 This very affordable perfume comes in a simple packaging with no fanciness. Yves Rocher perfume has a rich flavour and floral opening notes. It leaves the floral intoxicating notes and is also a colorant free and phthalates free scent. With the top notes of Lily of the Valley dominating this scent, clearly it's ideal for everyday use and light on the pocket.
5. PRADA Candy Florale Eau De Perfume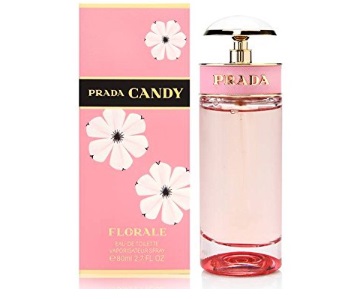 Prada Candy Florale is amongst the top perfumes for women with a hybrid formula composed of fresh flowers and the citrus. The base leaves you off with Sandalwood and Tonka beans that tend to stay longer, while the upper notes are dominated specially by the floral accords of fresh Gardenia. It is a contemporary perfume for ladies that may have a high price but when you wish to unleash a style statement every time you enter a party, it's worth the money spent. Moreover, its amazing bottle and overall packaging also justifies the price. After all, it's from the House of Prada. The best thing is that it is an extremely long lasting perfume that stays the entire day, and can be detected the next day over the clothing.
6. Calvin Klein Sheer Beauty Perfume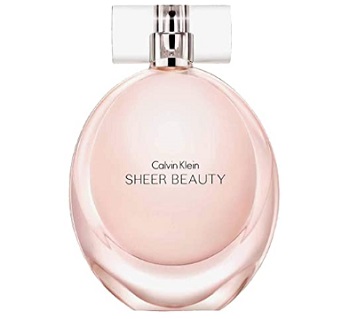 Calvin Klein is a name that is known for their high end perfumes with extremely long lasting smell. This Calvin Klein Sheer Beauty perfume is amongst the best selling women's perfume with the essence of bergamot, red berries and peach. With Pink Lily and Jasmine forming its core, it's especially a floral perfume for women perfect for the day time. Sandalwood musk and Vanilla Blossom creates the ending or trailing notes. The Perfume has a nice translucent fancy packaging, however if you are buying then aware that you are getting the genuine product.
7. Lomani Si Flenri Paris EDP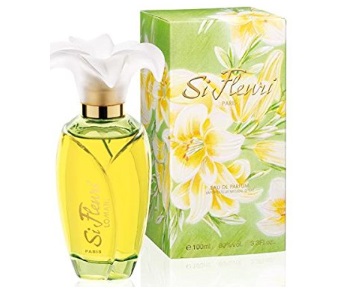 Lomani Perfume for women comes in a trendy packaging and it's a scent for women, that has more of Floral and Woody Musky hybrid fragrance. It opens up with rose, Jasmine and tuberose while the middle notes occupied by Lily-of-the-valley. Lime Oil and Pepper along with Sandalwood, Patchouli and Musk making its ending notes sit on the skin longer without getting eroded.
8. Coach Floral Eau de Parfum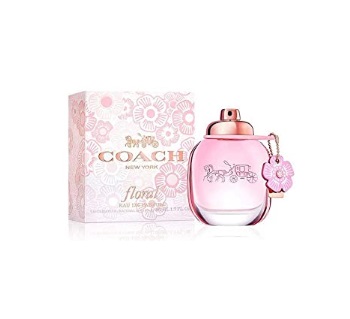 Coach is a name for high end perfumes for women, they are expensive, No doubts, they are top in the list of best perfume brands for women. This Coach perfume has really enticing and attractive packaging. It is inspired by the Leather and Tea roses. It is a scent that opens with citrus with a touch of Pink Peppercorn with pineapple. The heart notes are made with bouquet of fragrant flowers like Jasmine, Gardenia and Rose Tea. It trails down with creamy wood, but surely has the essence and Musky notes. It's a unique fragrance for the free spirited women.
9. The Perfumer Glam Fresh and Romantic Perfume for Women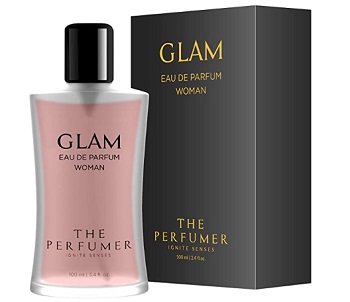 Looking for a decently priced perfume with amazing smell, head over to this option. This comes in a very simply looking bottle, so, nothing fancy here! It's crafted in Spain and has fragrances that blend nicely with the citrus notes. In at the beginning, the composition of the notes is Rose blend with citrus oils. It is a melody that has water Lily and white violet flowers that creates the middle notes. The last notes are made with exotic wood musk and Vanilla. It's a perfume that is inspired by Ralph Lauren Romance perfume for women, if you would like to know about the inspiration behind this cheap and pocket friendly perfume for women.
10. Body Cupid Aqua Wave Perfume Women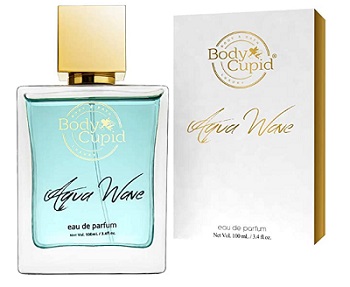 This aquatic perfume is unisex, yes, both men and women can use it. As, it's more like a Unisex perfume for everyone out there that has the aquatic and fresh floral. The top notes opens with Mint Green, Lavender, Coriander and Rosemary, while the heart notes are blended with geranium, Neroli, Jasmine and Sandalwood. The trailing notes have the Musk and Amber.
11. Yardley London Autumn Bloom Daily Wear Perfume For Women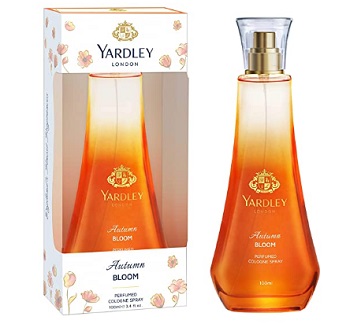 Yardley London is a name for women's grooming essentials like deodorants, body spray, perfumes and even talc. This is a perfume Cologne spray from Yardley, has rich fragrance made of fresh flowers from the English countryside. It is a simplistic scent that has notes resembling a fresh floral bouquet. It's also a good option to gift the floral fragrances for her.
12. Ajmal Women Senora Floral Perfume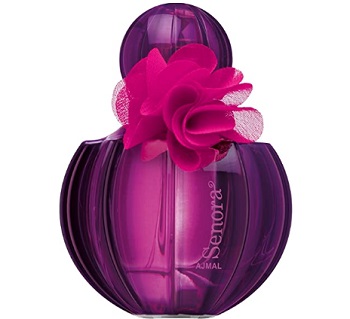 If you look at the packaging of this perfume, trust us, it can be a reason that you instantly get attracted to the attractive packaging. The citrusy mysterious perfume has Orange Blossoms, blend of Spicy with the attitude of pepper along with floral rose and mask as the trailing accords. The Perfume is essentially a perfume that is made by the perfect blend of citrus and floral note. If you will notice the top notes are made from Labdanum, Violet Flower and Pepper. Middle notes have rose, oranges and Patchouli. Ending notes or trailing notes are made with musk and Amber.
13. French Factor Soul Original Perfume For Women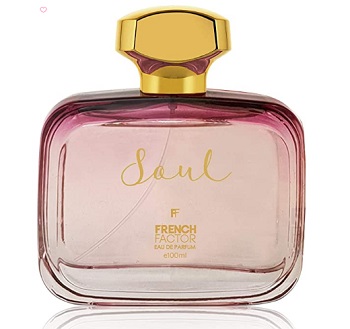 French factor is yet another affordable perfumes range that is available online, suitable for both your clothes and body. The extraordinary range of perfumes for women has a floral fragrance of fresh roses blended with musk. This particular variant is very affordable and stays for three to five hours after which it can be reapplied. The packaging is extremely simple with no such fanciness but yet it looks quite classy.
So, considering these wonderful floral scents for Indian women. You must try any of these. If you've any other fragrance that you swear by or simply love then do share with us do. Let us know in the comments.