Lakme offers different makeup products and wide variety of color cosmetics. The brand combines the latest modern and innovative technology to create their products. Lakme is the first Indian brand to create color cosmetics for the Indian women to suit their skin types and variety of skin tones. The biggest advantage of using Lakme base makeup is their shades which are formulated, keeping in mind the Indian skin complexions. It's not that their affordable and in reach for many women, makes this brand a highly admired brand but it's the quality and the different genre of products that they offer.
Here, we're going to talk about the best Lakme makeup products available in the market.
List of Popular and Best Lakme Makeup Products in India
1. Lakme Absolute Blur Perfect Makeup Primer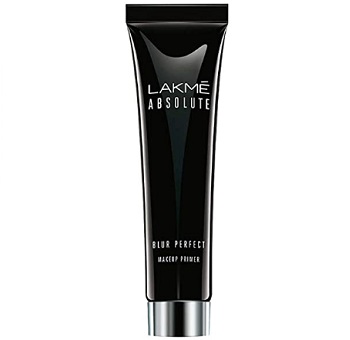 This Lakme Absolute makeup primer is one of the best primers in the market at very reasonable price. The best thing about a product like this, obviously its flawless and lightweight texture, and the ability to make skin pore-less is yet another feature making it a best-seller.  It's a professional makeup product that creates the perfect base. It's a waterproof formula to let the makeup stay all throughout the day. It helps in hiding the imperfections and gives even tone skin. The product even smoothen the enlarged pores and zits and redness. Applying the product before blending the foundation, makes the skin stay matte for a long time. Clearly, it's one of the best primer for oily and acne prone skin as well.
2. Lakme 9 to 5 Flawless Matte Complexion Compact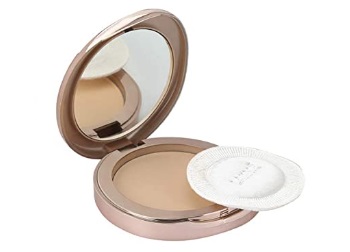 A compact or face powder is an essential part in every makeup kit. This compact is from the range Lakme 9 to 5. It's available in 3 different shades and most of these shades match different skin types, at least the Indian skin tones. It contains vitamin E and A, unique oil absorbing formula. It's ideal for everyday wear and appropriate for work as well. The oil-free mattifying formula doesn't make the skin look oily after sometime. Due to its compact packaging, the product fits in the makeup kit easily and has a sponge applicator with a mirror. It's infused with Vitamin E, that helps to moisturize the skin sans the stickiness or greasiness. The powder is very fine and easy to blend.
3. Lakme Absolute Skin Natural Mousse Foundation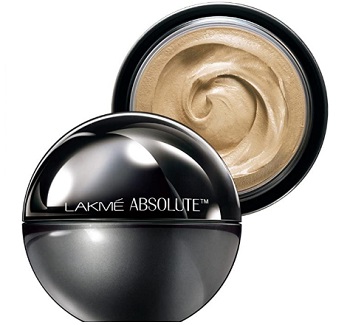 If you've ever used a mousse foundation, this Lakme mousse foundation will be liked by you! With SPF 8, it gives daily sun protection and with the feather light creamy texture, the product blends quickly. The best part is the definitely the super-easy blend-ability. One can even apply it with the finger tips or a sponge applicator. The base makeup product from Lakme hides the minor flaws, dark spots, dark circles and even outs the pores. This Lakme Foundation is available in 6 different shades that suits most of the Indian warm skin complexions. It stays for all day and once the skin starts to secrete oils you can always use a compact. For dry skin, it works really well but if you feel that your skin is getting dry, use a moisturizer before using this product. Dab the product all over the page and then blend it using your finger tip for your daily wear. However, using a sponge applicator for a foundation brush would be better to get the medium to high coverage for parties and occasions.
4. Lakme Sun Expert Ultra Matte SPF 40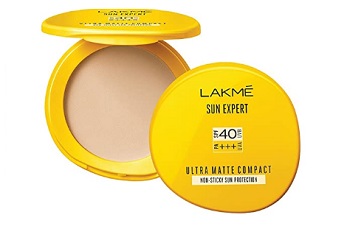 The ultimate SPF 40 compact is yet another good product from the house of Lakme. The extremely affordable product is non-sticky and gives matte look sun protection. It has SPF 40 which is very high for a compact powder that shields the skin from UVA and UVB rays. This sun protection compact also prevents the sunburn, premature aging and skin darkening, along with the dark spots. The soft and easy to blend, powdery formula does not sit on the skin, rather blends seamlessly. Ideal for daily wear for office and college, the face powder is suitable for fair to medium skin because of the shades available. If you have very dark and dusky skin, this product is not for you honestly, because it gives whitish cast on the face, which is more evident on dusky complexion.
5. Lakme 9 To 5 Matte Lipstick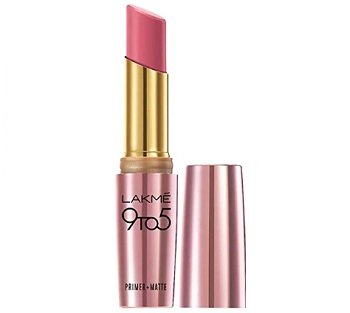 It's one of the best lipsticks in India with has variety of different colors to pick from. The Lakme lipstick shades are matte with good packaging. The affordable and decently priced lipstick has multiple drool-worthy shades in Reds and Pinks. These long hour wearing lip colors are formulated with Vitamin E and Wheat Germ Oil. It nourishes your lips by retaining the moisture and color. While women can wear them for long time, it's formula is also resistance to smudge but unlike the liquid lip colors. You may not require frequent touch-ups, though after the meals, the lipcolor fades from the centre of the mouth.
6. Lakme Eyeconic Kajal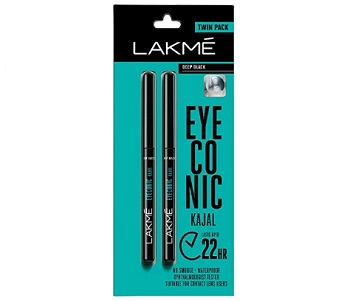 A Kajal is a staple product for many girls, even for those who've never been to makeup on regular basis. Lakme Eyeconic Kajal is by far one of the most popular and affordable kajals in India. It comes in an easy to twist up formula and is very compact, thus slips even in your tiniest clutch. It's dermatologically and ophthalmologically tested. The easy packaging makes the application convenient. It's a waterproof  kajal and lasts for really long but not for the 22 hours, but at least last for a day. Apply the Kajal on the lower lash line and water line to create beautiful smokey eye makeup look. In fact, it can also be applied on the upper waterline.
7. Lakme 9 to 5 Eye Color Quartet Eye Shadow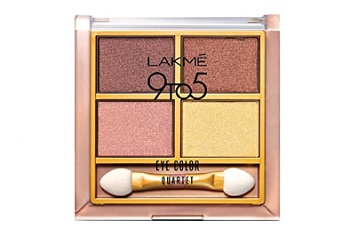 This is by far the most popular and highly used eyeshadows in India. It has four ready to wear and easy-to-blend colors. Most of the colors are neutral and earthy shades, those can be used for majority of your parties and Indian ethnic wear. What we like about this particular eye shadow palette, is its affordable and easy application. These are glittery and shimmery shades, perfect to create beauty eyes for party to go with your Indian ethic wear. Applying the product is really easy you can just use a single color or apply multiple colors to create a gradient over the eye lids.
8. Lakme Eyeconic Lash Curling Mascara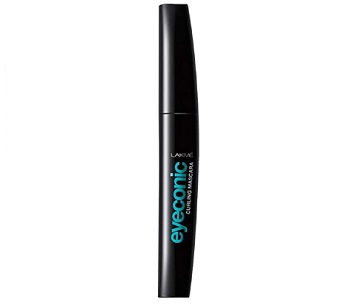 Mascara is yet another staple in every makeup kit. It can give voluminous and thicker eyelashes every day. So as to feel good and to make your eyes beautiful, a curling mascara is must have makeup item. This Lakme makeup product has D panthenol moisturizer that keeps the moisture in the lashes and prevents the lash fall. For enhanced thicker and longer lashes it will surely complement your eye makeup look. Application of this product is very easy but it has to be used and taken off by using a good makeup remover, as it's quite waterproof as well.
9. Lakme Enrich Satins Lip Color Lipstick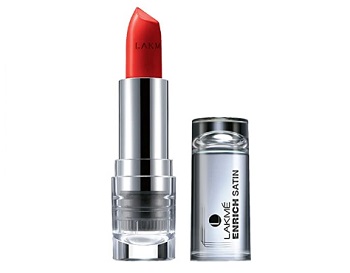 For women relying on budget friendly lipstick for everyday application, Lakme Enrich Satin lipstick colors are the best. This particular range of lipsticks has 2 sub-range, i.e. Lakme Enrich Satin lipstick color and Lakme Enrich Satin Matte lipsticks. Both the ranges are really good, while the former lipsticks have a natural glossy formula, whereas the other range has the matte lipsticks. They have around more than 70 shades to choose from. Even the matte range has more than 50 shades out of which you can choose the best for you. These Lakme lipsticks contain vitamin E and Olive extract that moisturises with high color pay off.
10. Lakme 9 to 5 Weightless Mousse Foundation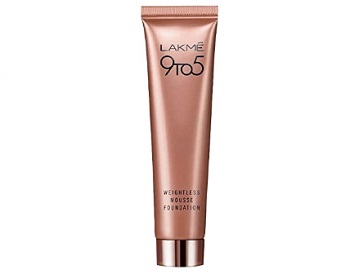 This is the best foundation in India in budget and for daily-use. In fact, we would call it, the best Mousse foundation for oily and acne prone skin. This blends effortlessly and has powdery matte formula that feels so light on the skin, as if you're not wearing anything on your face. The extremely lightweight formula is suitable for all skin types, and is perfect for long-wear. It's appropriate for daily use as well as for work. Its SPF 8 formula protects the sun damage and leaves the skin poreless and soft. It's available in multiple shades and out of that, you can pick the foundation shade that matches your skin complexion closely.
To create your own Lakme makeup kit for office or after wedding or everyday wear, Lakme makeup products are best to try with good prices. These are the best Lakme makeup products available in Indian market that you can use. These products are quite in budget and availability is also easy, however we would suggest you to buy them online, if you are aware about your shade because they are available at very good discount on online shopping sites. In stores, you would have to pay the full price, while online, one can always expect, Lakme makeup and beauty products at upto 30% discount.
Another thing that you must always remember while purchasing the base makeup online is your right shade. If you are purchasing a Foundation, concealer or any base makeup for the first time, then always make sure that you match the shade properly. Else at times it's also seen that because of the mismatched shades, you end up ordering wrong color.