Mousse foundations are best for someone with oily and acne prone skin, because of the light weight formula. Generally the mousse foundations have this matte and powdery finish with weightless texture that glides simply on the skin layer, making the skin look amazingly flawless and evened out. The best thing about using an air light mousse foundation is that they are convenient and easy to blend as compared with the other type of liquid, cream or powder foundations. If you would like to use a daily wear foundation for the normal to oily skin, then sure most foundation will work for you. Because of their light and fluffy texture, it gives you the desired coverage without being heavy on the skin and therefore, would not be too much of heaviness while layering up. Generally, such foundations would give you medium to daily wear sheer coverage. You can try these base makeup products for special occasions. If you have hard time deciding the best mousse foundation for your skin type, then here are some of the best mousse foundations available in the market currently from top and popular brands.
List of Best and Top Mousse Foundation Brands in India
1. Lakme 9 to 5 Weightless Mousse Foundation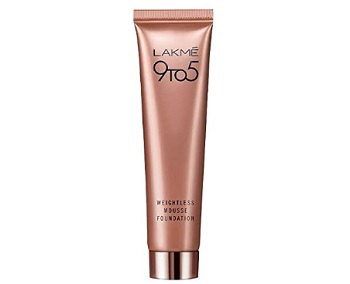 Lakme weightless 9 to 5 Mousse Foundation is on the best foundation at the price. It is available in multiple Shades and out of that most of the shades are suitable for the dusky to medium Indian complexions. There are around 10 different shades for this foundation and the best thing is that because of its powdery matte mousse texture, it gets applied on the skin without feeling heavy. This dermatologically tested product conceals the imperfections with matte look all day long. The incredible weightless and soft foundation is perfect for everyday use.
2. Colorbar Flawless Finish Mousse Foundation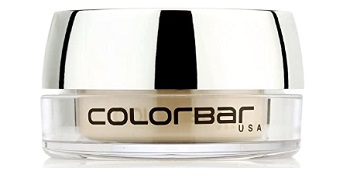 Colorbar Mousse Foundation is one of the most popular products because of its pretty affordable price and lots of different colors to choose from. This foundation is available in the deep dark shades as well so, if your skin complexion happens to be on the darker side, this is the foundation range from which you can get a matching color for your skin tone. It has glycerin with broad spectrum SPF 10, because of which, it protects from hot weather. It's most suitable for normal to oily skin. To get an effortlessly perfect look, just dot the foundation all over the skin and use your fingers or foundation brush to blend it properly.
3. Faces Canada Ultime Pro Matte Mousse Foundation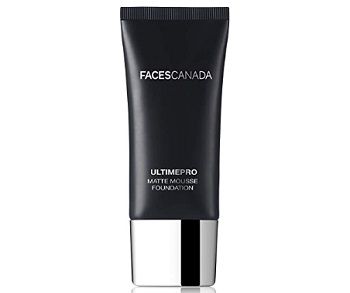 Faces Canada Pro Matte Mousse Foundation is available in multiple shades and comes with SPF 10. It has a buildable coverage. It means from sheer daily wear kind to medium coverage, you don't have to build up too much to get the nice coverage that can cover the acne scars, dark circles and marks. It provides a flawless finish in just few strokes. So you can get a seamless adjustable coverage with its texture. Available in a very easy to carry tube packaging, it is also safe and leak-proof in your bag. Unlike the glass bottle foundations, that we use.
4. Lakme Absolute Skin Natural Mousse Foundation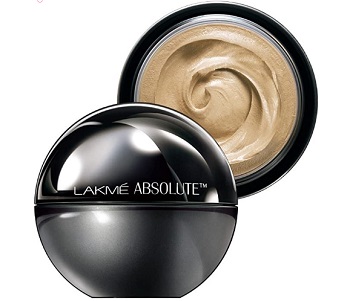 Lakme Natural Mousse Foundation is one of the most popular and highly used foundations by women of all age groups for normal to oily skin specially. In fact it also works for dry skin. With SPF 8 it has a feather light texture that stays up to 16 hours. It keeps your skin healthy and protected by not blocking the pores or cluttering them. It is available in 6 different Shades to suit all different skin tones. Appropriate for special occasions and daily use, it blends like a dream. It has open pores and evens out the skin.
5. Revlon Colorstay Whipped Creme Make Up Foundation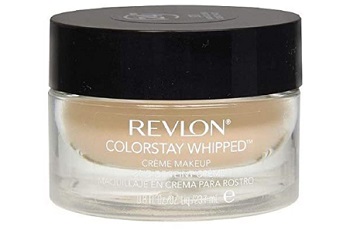 Revlon colorstay with makeup has the lightweight and fluffy texture that makes it one of the best cream-to-powder foundations in India. It has mousse like texture that blends really smoothly and evenly on the skin. They have all the different flattering shades from light to deep and dark skin tones. It gives you medium to full coverage and with a matte finish, it lasts all day long.
6. Faces Canada Weightless Matte Finish Foundation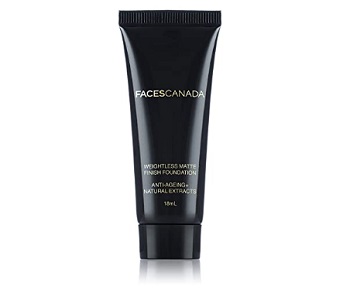 The weightless matte finish foundation is one of the best makeup products, when you have oily and acne prone skin. This foundation is best suitable for getting the natural and mild coverage with matte finish. Therefore, if you are wondering, which is the best makeup foundation with matte-finish for daily wear, this is perfect. It is understood with grape extract, shea butter and olive seed oil. This is Ultra blend-able and light on the skin because of which it also gives you anti-aging benefits. With the formula that does not clog the pores and it's non-comedogenic and dermatologically tested foundation. There are four shades available, i.e Ivory, Beige, Natural and Sand.
7. Incolor Stay Matte Lightweight Waterproof Liquid Mousse Foundation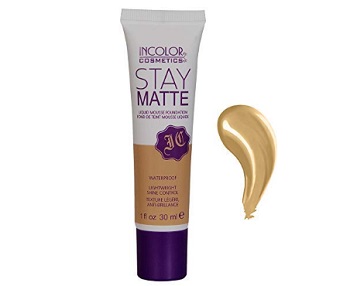 Incolor Cosmetics Stay Matte Mousse Foundation is for women with sticky and slimy skin. It gives up to 12 hours of matte coverage and does not need a lot of product to cover up for sheer build. It has an anti brilliance lightweight and oil control waterproof formula. With the light texture it gets blended really nicely on the skin cause of the texture, one can't feel being loaded up in foundation. This is a really affordable matte finish foundation.
8. Bonjour Paris Photo Match Mousse Foundation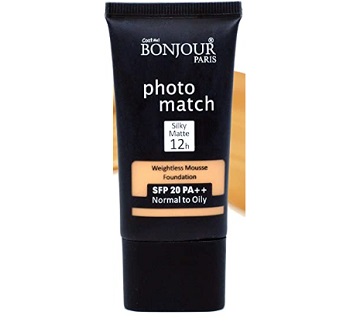 This Mousse Foundation is available in multiple shades and colors to match various different skin complexions. It can conceal the minor imperfections, blemishes, discoloration and even the dark circles. Available in 6 warm variants, it's a foundation that matches the Indian skin complexion really well as it has yellow undertones. Unlike the other brands, that dive more towards being pinker for Indian skin tone. This everyday wear mousse foundation makeup is pretty warmer on that side. It has a long lasting formula and is suitable for daily wear as well as for the special occasions.
9. Avon Color Ideal Luminous Liquid Mousse Foundation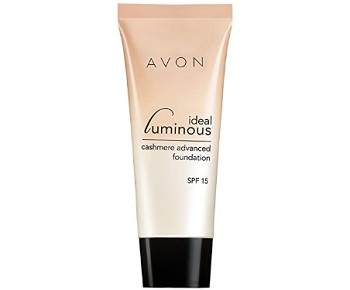 Avon liquid mousse foundation is a highly blend-able product and price too is in budget. It minimizes the pores to get you pre-less air brushed kind of complexion. It creates a perfect base for your makeup. It gives the amazing luminous finish which is matte with glow. It has SPF 15 and is one of the best foundations with SPF 18. The quick to get applied foundation also has light weight formula.
10. Swiss Beauty Primer Mousse Foundation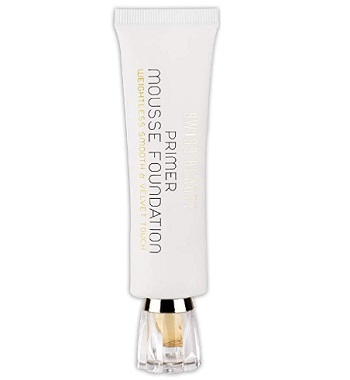 After receiving good ratings from the users, this is a pretty new brand for the foundation. It is a Swiss beauty primer Mousse Foundation that has multiple Shades so that you can pick the shade that matches your skin complexion the best. It is a lightweight product with long wear. To give you complete coverage it has flawless smooth finish. Suitable for daily use and after blending, it you won't even feel that you are wearing something on your face. It blends effortlessly and gives a shine-free look.
These are the best mousse foundations available in India that you can try to get nice base for makeup.