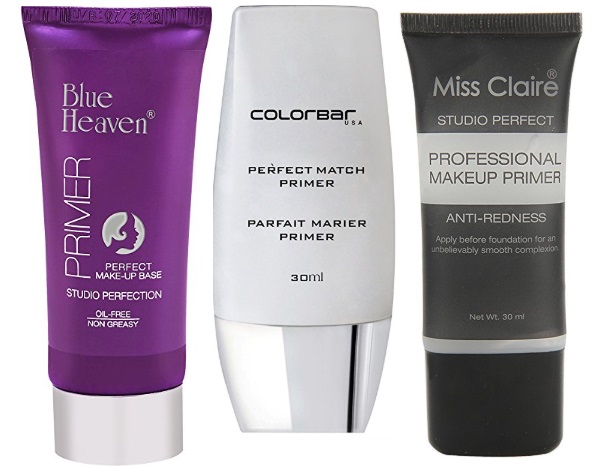 What does a face primer do for you? A face primer is applied before the foundation which allows you to get smooth finish of your base makeup. Most of us would need a primer as it helps to fill in those pores. In short, a primer works to even out skin texture, so that your Base makeup or foundation gets applied amazingly. Professionals will never do without a good quality face primer. In this article, at Allurebeautyworld, we have compiled a list of the best face primers below 500 rupees.
List of the Top Rated Face Primer products under 500 rupees in India (2021)
1. Blue Heaven Studio Perfection Primer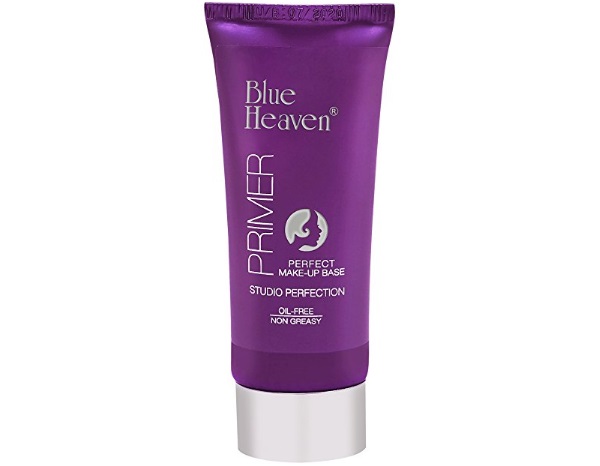 The product is clear and enhances your base makeup application. While it is used under your foundation or the compact powder, it gives a long lasting day. It can also be used as an eye shadow primer to make your eye makeup Last longer. The oil-free texture of this product makes it suitable for oily skin. Also check these best foundations for oily skin.
2. Insight Vov Insight 3 In 1 Oil Free Primer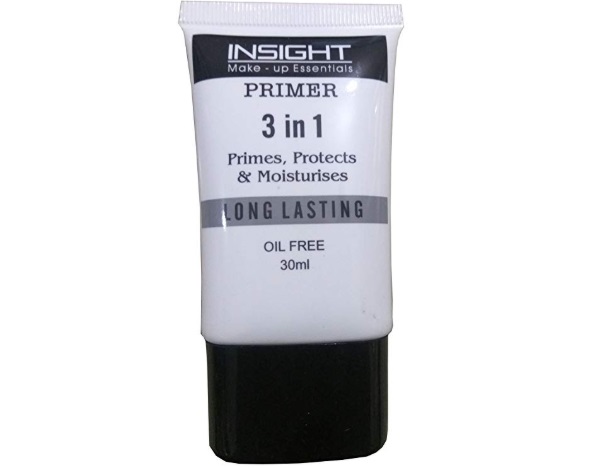 This Oil free primer has a gel like texture which gets applied on your skin evenly. It keeps your skin oil-free and matte. It moisturizes your skin mildly and makes the foundation get blended beautifully. It fills that wrinkles and scars on your face so, that your skin looks smoother.
3. Oriflame The ONE IlluSkin Face Primer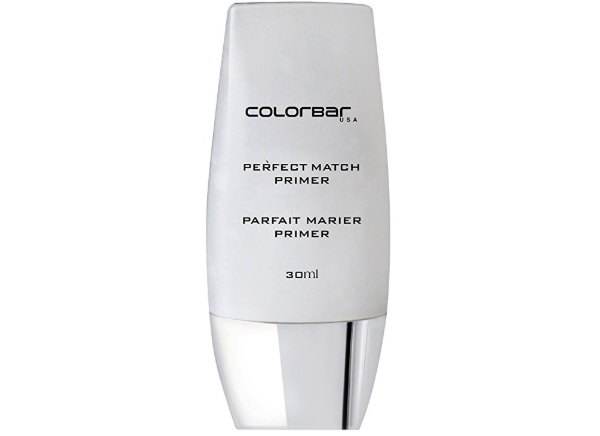 The face primer has a milky white color and is suitable for all skin types. It has a halo technology to get you healthy glow. It helps to prepare your skin for the base makeup. The texture is light and gets applied easily on the skin. But for very oily skin this may not be the best option of face primer.
4. Miss Claire Studio Perfect Professional Make Up Primer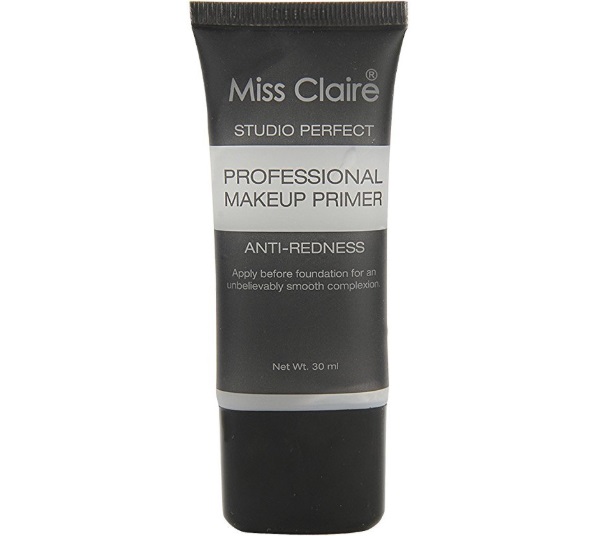 The professional makeup primer helps to minimize pores and depressions. You can apply it before the foundation for an unbelievable skin tone. It is available in multiple colours and this one is the clear variant. There is beige colour that neutralizes the imperfections and blemishes my dark spots and dark circles. It is suitable for both oily and dry skin tone.
5. Swiss Beauty Pearl Primer Pores Zero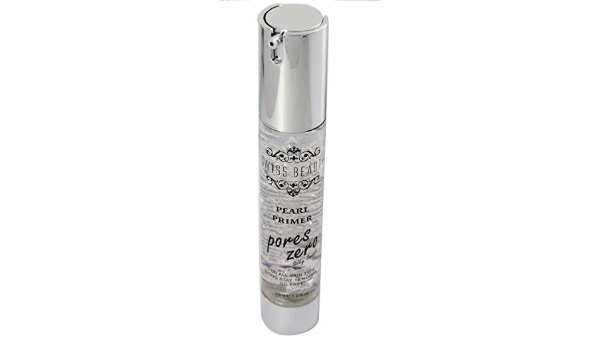 The Pearl primer is suitable for all skin types and comes in a pump dispenser. While the packaging is absolutely luxurious looking the product is also effective. It gives you smooth makeup application as it smoothen them. It makes your face makeup and skin oil-free for more than 18 hours.
6. Mars Oil Free Long Lasting Milky Face Primer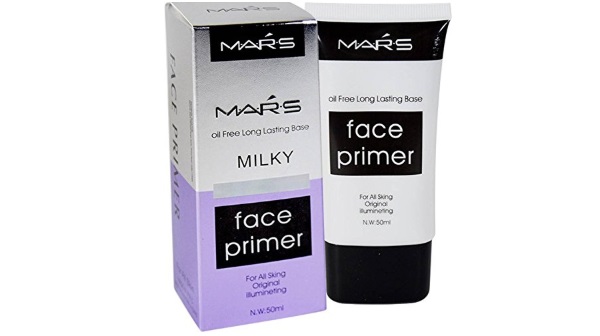 Face primer is for normal to dry skin and has a creamy color. It makes your makeup stays in place and doesn't get smudge. Long lasting face primer is easy to apply and does not leave residue upon application. It has an oil free formula and is suitable for all skin types.
7. NELF Tube Matte Primer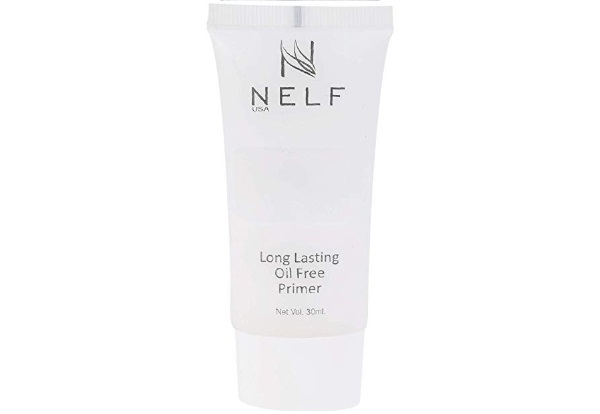 The Oil free long lasting face primer comes in a tube back. It is a water based primer that is infused with diamond powder. The priming product gives you matte and hydrated skin. It is suitable for oily skin and camouflage open pores.
How to apply:
Dot a pea sized product on all over your face. Concentrate more on the oily areas. Blend it nicely with the finger tips.
8. Sivanna Primer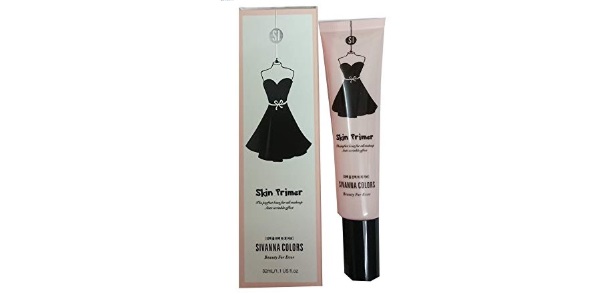 Sivanna is a brand that has made its popularity in short time. The face primer is suitable for all the skin types and makes your complexion pearl like and smooth. Reason skin friendly primer that can applied and blended on your skin perfectly without leaving edges or patches on the skin. It let's your makeup stay on the skin for hours without getting much or but job.
9. INCOLOR Oil-free Primer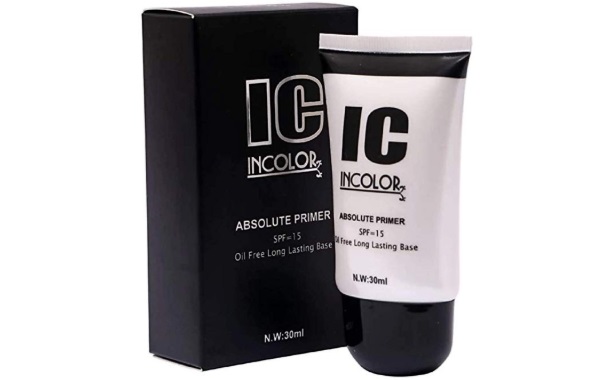 The absolute primer is an oil-free product with long lasting features. It transforms the surface of your skin with its formula that fills the lines seamlessly to give you smooth even tone skin. It allows your makeup to get smudge-proof and fresh all day long. It comes with SPF 15 that gives you added sun protection.
So, these are the best face primers in India that can be used for oily skin and dry skin. Face primer application is easy as you just have to apply them like any other cream or lotion. If you have oily skin, then focus more on the areas that tends to get oily after some time. After using the face primers, either you can go for your foundations or compact powder you can also BB creams.