Lip gloss is a lip care product which not just hydrates your lips but also gives a bit of shine and color. While there can be transparent or colorless lip gloss, there are also color loaded lip glosses. There can be different variations and formulation of lip glosses as some can be really glossy, shiny, matte and what not. With multiple choices of lip glosses women can get spoilt for the choices. But they can also serve as a good lip base or even as a lip top up product.
In fact, there was a time, when women used to apply lip gloss over the lipsticks to make the lips moisturized and to add some gloss over the matte lipsticks. So if you are still wondering which the best lip gloss brands in India are, then you need to check this post right now. Out of the several lip gloss brands available in the market, it can get really difficult to choose the one that you like. The lip gloss product brands are on budget though some can be really expensive. Let's check out which are the best lip gloss available in India.
What are Lip Gloss?
If you still don't know the concept of lip gloss and how to apply it, then let us tell you that lip glosses are makeup products that come in small cylindrical elongated tubes. They have a stick over which an applicator is attached. The sponge applicator helps to spread the lip gloss evenly on the lips. The lip gloss can be colorless or with color. You need to pick up the one depending on your preference. However teenagers would love to wear the colorless or subtly colored tinted lip glosses. So let's talk about how you can apply lip gloss.
How to Apply the Lip Gloss?
Your lips need to be cleaned first. Ensure that your scrub them nicely to remove any flakiness or peeling skin over them. Now taking the lip gloss tube, smear the lip gloss with the help of the applicator. The applicator would help to evenly spread the gloss. One can re apply it whenever you need or after your meals.
List of Best Rated Top Lip Gloss Brands in India (2020)
One can add on more outstanding lip glosses to your makeup collection, just go through this list of good and popular lip gloss brands available in the market currently.
1. L'Oreal Paris Lip Gloss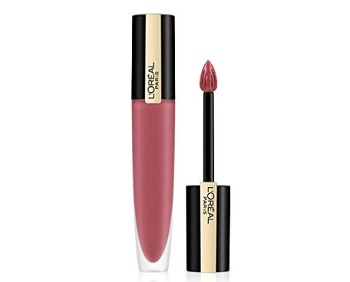 It's not that the brand has only one type of lip gloss, but they have multiple varieties of lip gloss range. There can be ranges which are very much in budget or it can have lip glosses range up to 900 rupees as well. The bottles of L'Oreal lip gloss are really beautiful and come with the luxurious looking packaging. Most of these lip balms and lip glosses smell of caramel coffee and are very delectable. They have all the popular shades like plums, red, pink, coral and even the bright oranges. The lip gloss range offers long lasting and hydrating texture.
2. Colorbar Lip Gloss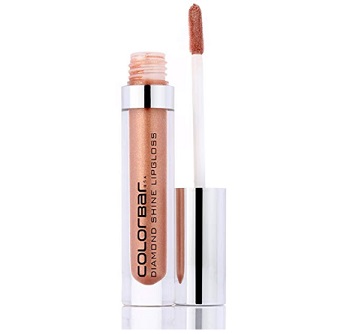 Colorbar is a brand that offers affordable and medium priced drugstore lip gloss range. It can be easily found at the malls and shops and even online. The color gloss lip glosses are very easily available. The brand offers multiple varieties of lip glosses like the Colorbar Diamond Shine lip gloss, Colorbar Kiss Proof Lip Stain, Starlet Lip Gloss and Colorbar Glitter Me All Flash Lip Gloss. The brand really does offer best lip glosses in India. And generally, the price range starts from 500 to 950 rupees, though online you can expect some discount. They are really good with their colorstain and the formula because it lasts very long and gives you high color pay off.
3. Maybelline New York Lip Gloss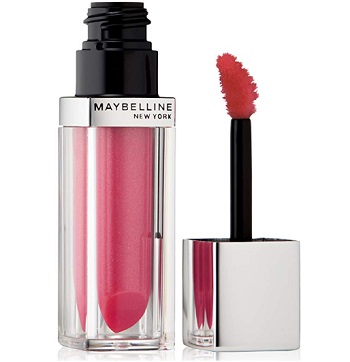 Maybelline is a brand that many young women would love to have. Maybelline offers multiple choices for the lip glosses like Maybelline New York Color Jolt Lip Gloss. The brand is known for their affordability and easy availability. These lip glosses are light on pocket but also gives you that good texture and different range of colors. The long lasting formula need to be applied after sometime after the meals specially. It glides really smooth and the packaging is also very attractive. Generally their lip glosses start from 200 rupees and can range up to 600 rupees.
4. Revlon Lip Gloss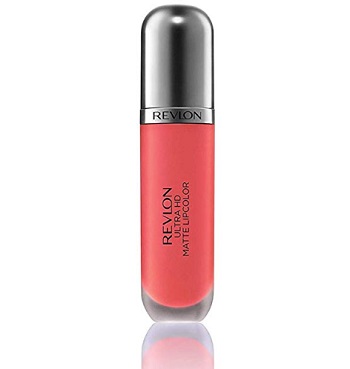 Revlon lip glosses are extremely high in quality but also the price. The brand is really known for their good quality products and they are also easily available in the market and drugstores. While visiting a mall you can easily spot Revlon cosmetics and makeup products. Revlon offers multiple lip products and glosses like Revlon Ultra HD Matte Lipcolor, Revlon Colorstay Overtime Lipcolor range starts from 700 Rs and can go up to 1200 rupees. You can use their Matte lip colors, which are as good as the lipsticks and also gives you that long lasting finish. The overtime lipcolor has double lip tubes on both the sides, where there is a Matte lip color in one of the tubes and on the opposite side there is a clear gloss that you can apply over your lips color. It even is a good waterproof lip gloss brand.
5. PAC Lip Gloss
PAC is a newly launched brand in India and with a short span of time, it has achieved really high popularity. Thanks to its formula, price and the quality that it has to offer. In PAC cosmetics, you have multiple choices of Lip glosses like PAC Retro Matte Gloss, PAC Regular Lip Gloss. The prices start from 400 rupees to 550 rupees. They may not be very easily available in shops and stores but they are available online in majority of stores like Nykaa.com, Amazon.com and Flipkart. They are really affordable and have good shade that women who like high color pay off lip gloss would really like. They have become a popular lip gloss brand in India but I guess they are really good.
6. NYX Lip Gloss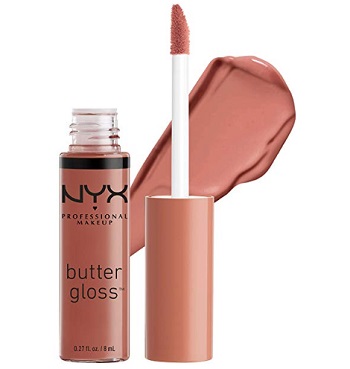 mix is a name quality when it comes to makeup products. The brand is really popular all over the globe and has gained the popularity with its good quality and different types of skin care and makeup products. National lip glosses and the better glasses are there hai products. In this brand you can go for the next professional lip gloss with share to light consistency however there in isl League losses are good with texture and the soft Matte lip creams are as good as the Matte lipsticks. The price starts from 500 rupees 900 rupees.  In which you can get a lot of pink lip gloss which looks just like your regular lip color. It's amongst the best lip gloss brands.
7. Lakme Lip Gloss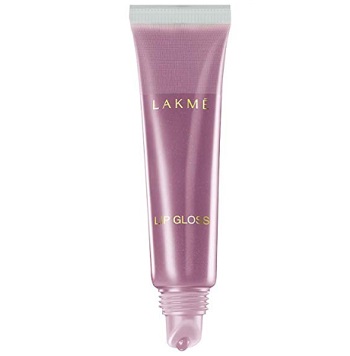 Lakme is our own brand that has different lip glosses at affordable prices. The Lakme lip gloss in strawberry is one of their best selling products because it's in that lip balm like of tube and the color strawberry is so natural that it gives the natural finish to your lips. Even, if you have dark lips, you can apply this lip gloss to get some color and shine. On the other hand, Lakme Absolute Plump and Shine lip gloss give you good pigment with Shine.  Offering high quality, this lip gloss is not very heavy on the lips but can be a bit sticky.  This really does spread easily and moisturizes the lips for a lot longer. Lakme is a brand that is easily available offline and online.  Surely, this is one of the best lip gloss brands in India. Even Lakme lip gloss price in India is very affordable. Lakme 9 to 5 lip gloss price is also reasonable.
8. Miss Claire Lip Gloss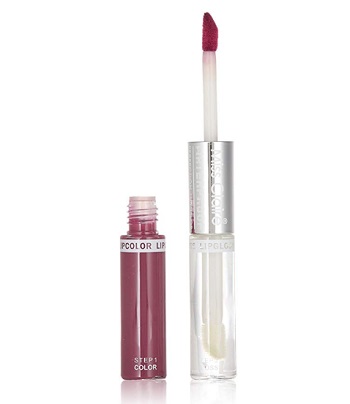 Miss Claire is a very affordable brand that is suitable for people on budget. The best thing about this brand is that it is available offline in stores and online. It has multiple variants of lip glosses like Miss Claire Waterproof Perfection Lip Color and Gloss that offers in single product. Miss Claire Matte and Pearly Gloss is a transparent gloss is the best transparent lip gloss in India at very affordable price. The price starts from 125 rupees to 250 rupees. Miss Claire Colorstay Full Time Lip Color is a double lip color where in you get a color and gloss. Miss Claire waterproof lip affinity is yet another long lasting lip color that you can use for long lasting color pay off.
9. Huda Beauty Lip Gloss
Huda beauty is a newly launched brand in India but we have seen that it has also gained trusted name and popularity for itself. The brand has lip cream and lip glosses like Huda Beauty Lip Strobe that is very high on color payoff and long lasting features. Huda beauty lip strobe gloss in enchanting is one of the best transparent lip glosses in India. It's also long-lasting but Huda beauty lip gloss price in India is really high. There lip gloss range starts from 1000 rupees, However, on online shopping sites you can come across the duplicates of HUDA beauty too. Nykaa.com is best place to get Huda Beauty genuine and original products.
10. Blue Heaven Lip Gloss
Blue Heaven is a very pocket friendly brand, easily available in stores. In fact it's been here since ages and decades and most of the women have used this brand at some point in their life. It is user-friendly and very affordable for most of the people. They offer different types of Lip glosses and their glittering range is very popular. The regular Blue Heaven lip gloss starts from 100 rupees to 250 rupees. Their cute packaging is nice and attractive for most of the teenagers and youngsters. They are available in multiple colors and are not very heavy on the lips. But some of their lip gloss range can have very strong smell.
With different lip gloss brands in India currently, it would be really easy to pick up the best one. These are very light on pocket, however some can be really expensive. So most of you can pick them up based on the price and the formulation. Out of that, there are many more also, that we like to list down:
MUA cosmetics lip gloss
Avon lip gloss
Oriflame lip gloss
Incolor lip gloss
Victoria secret lip gloss
Lotus Herbals lip gloss
Biotique lip gloss which are also the natural lip gloss brand in India
With this list here, you would pick the desired one for yourself. Some people may wonder, if lip glosses are safe for your lips, then worry not, they are very safe indeed they are made from the unharmful formula.
Though, there are some cheap kind of lip glosses that can contain harmful chemicals and substances that can irritate the skin. If, there is any sort of irritation or difficulty over the lips, one should stop using that particular product. There is not any particular brand that you should go for, however it's all about the personal choice. If you like the formulation of a lip gloss range then surely, you can go for that. There are many more new brands that are coming up, that's why, you have to make sure what formula that suits you. Lip cream is more like a matte formula while gloss shine are more of a glossy and hydrating lip glosses. You can add lip glosses over your lipsticks or wear them alone just as a shiny gloss.