Deodorant is a sure shot way to smell good all day long and to keep the body odor away. There are a lot of deodorants for women in the market. In this article, we've compiled this list of the best roll on deodorant brands for women in India. These roll on deodorant brands are well known and offer good amount of antibacterial protection and control. Roll on deodorant are basically applied over the underarm areas by using the roller mechanism. They have strong antibacterial properties and most of these also contain triclosan. Such, roll on deodorants are pretty safe to be used. They not just combat the bacteria but also get rid of the underarm odor and some are also underarm whitening roll on deodorants.
How To Apply
Cleanse the armpits fully. Let them get dry. Shake the roll on deodorant bottle. Apply it evenly on the underarms. Leave it to get dry or get absorbed completely. Re-apply when required.
Best Roll On Deodorants for Women In India
Let's check the popular brands of roll on deodorants for women. The best way to apply roll on deodorant is to let your underarms get completely dry first. Then, use the roll on over the underarms. To feel fresh all day long use of the best roll on deodorant brand helps a lot. The only thing is that the roll on deodorant takes some time to get absorbed. This is why they feel a bit wet soon after the application.
1. Nivea Pearl and Beauty roll On Deodorant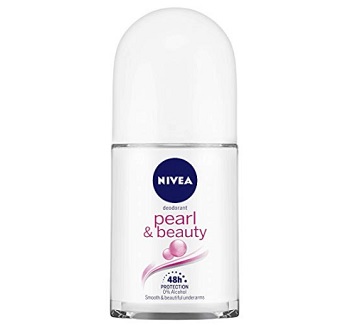 Nivea Pearl and white deodorant has a mild gel that keeps you fresh all day long. It's scientifically proven formula keeps your underarms from getting too much of bacterial growth. So the precious Pearl extracts give you all day long odor protection and long lasting freshness. It is also a gentle care for your underarms. Nivea underarm roll on is also available in other variance also but this is the most popular variant when it comes to Nivea roll on deodorant.
2. Rexona Aloe Vera Underarm Odour Protection Roll On Deodorant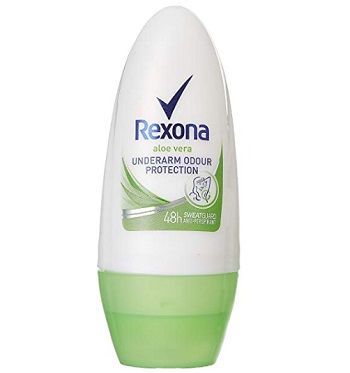 Rexona roll on Deodorant is yet another best roll on Deodorant brand in India. It gives you told underarm odor protection and 48 hours sweat guard. As it contains aloe Vera it gives mild miniaturization to the underarms. It has sweet guard technology that prevents odor. It's ideal solution for busy people in the hot atmosphere. So, this fragrance will keep you energized and fresh. Rexona underarm roll on has no alcohol and is safe or even the sensitive skin and delicate skin area like underarms. It is dermatologically tested product and is the best underarm roll on deodorant in India.
3. Yardley London English Lavender Deodorant Roll Anti Perspirant For Women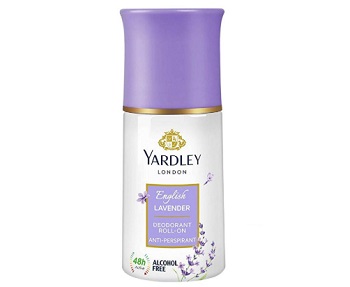 Yardley roll on deodorant is also an antiperspirant for women. The alcohol free underarm sweat control roll on deodorant has English lavender fragrance which smells really good. It is also available in the fragrance of London Rose and English Blossom. It contains natural licorice extracts and amino peptides that also lighten the skin and reduces the wrinkles from your underarms. So, if you are experiencing excessive darkening because of the daily application of deodorants and shaving, this deodorant even tones the underarm skin. This particular fragrance is extremely soothing.
4. Fa Floral Protect Orchid & Viola Roll On Deodorant For Women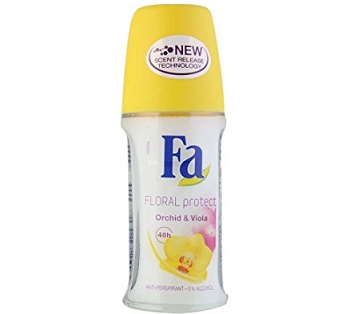 FA floral protect antiperspirant roll on deodorant gives you 48 hours protection from sweat and body odor. With the long lasting freshness of Orchid flowers and wire lamp it is. Applied at any time of the day or when you feel that the freshness is fading away. It has scent release technology that constantly releases mild fragrance to keep you fresh. It is available in loads of different variants and out of that Exotic Lemon and Citrus are one of the best.
5. NIVEA Whitening Smooth Roll Deodorant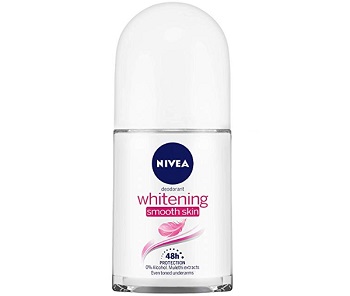 Women experience darkness. There for Nivea whitening underarm roll on Deodorant is helpful for that. With 48 hours protection from sweat and body odor it curves the bacterial growth and odor. With zero alcohol it is safe for sensitive skin and delicate areas like the underarms. It is made with liquorice extract and Witch Hazel. It reduces melanin production in excess amount and sooth the skin irritations. Nivea whitening roll on is one of the best underarm whitening roll on deodorant in India which is dermatologically proven.
6. Avon Little Black Dress Roll-on Deodorant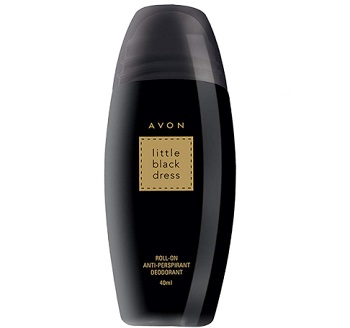 If you like Avon little black dress perfume, you would also love this Avon roll-on antiperspirant deodorant. It has deodorizing properties and sensual notes of honeysuckle, Ylang Ylang and milkwood. It is basically floral fragrance which revives your senses and keeps your fresh for long.
7. Sedure Perfumed Deodorant Roll-On For Women in Jasmine and Vanilla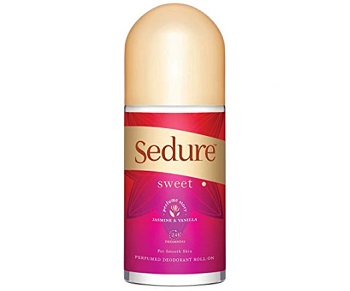 Sedure Sweet Jasmine and Vanilla roll on deodorant is from a comparatively new brand but it has proven to be quite effective. It has distilled from Jasmine petals and romantic Vanilla scent. The sweet smelling deodorant roll-on makes you feel good and energized. It's the best smelling roll on deodorant for women that contains natural ingredients and is safe for the delicate skin. It is an antiperspirant with a quick drying and non-sticky formula that gives you 24 hours freshness.
8. Indus Valley Natural Lemongrass Deo Stick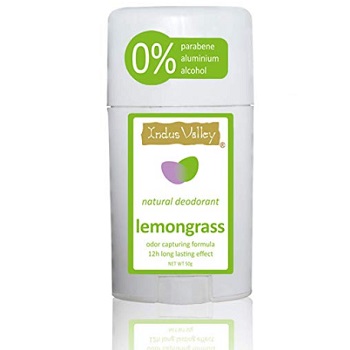 This one is a stick deodorant that is easy to use. The strong citrus frequency keeps you active and fresh all day long. It protects you from 99.9% of the germs that causes bad body odor. Made with the natural ingredients such as aloe vera leaf juice, coconut and lemongrass oil, this is one of the best natural deodorants for women.
9. Oriflame Purifying & Protecting Anti-Perspirant 48h Deodorant Roll-on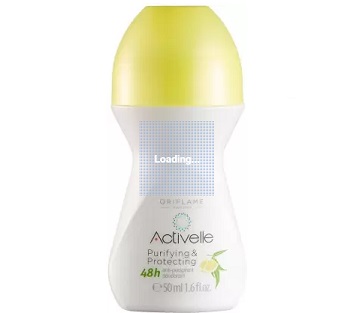 Oriflame purifying and protecting antiperspirant roll on deodorant is made with sweet and citrus smell. The dermatologically tested product is alcohol-free and comes with the roll-on formulation. It gives you 48 hours maximum protection. The mineral protect Complex keeps you fresh and dry. The product contains Lime and Eucalyptus oil that has detoxifying and purifying effects. White marks post application. It is yet another natural roll on deodorants available in India.
10. Enchanteur Charming Roll-On Deodorant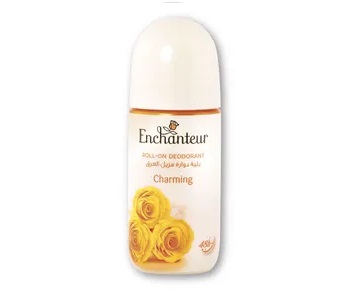 Enchanteur roll on Deodorant keeps you refreshed for long. It has long lasting sensual floral fragrance and notes. It glides smoothly and gives 48 hours protection from odor, it may not be true completely but does keeps fresh for long. It doesn't leave white residue behind. By killing 99.9% bacteria, it fights body odor. Made with floral fragrance of roses, it is one of the best smelling antiperspirant roll on deodorant brands in India.
Now that you know about the best roll on deodorant brands for women in India you must go ahead and try any of these. We've given you enough of the options for roll on deodorants for body odor control and if you would like to have the best smelling roll ons. The options are numerous it's just that you have to choose the appropriate one for your liking.
So, hope these best roll on Deodorant brands in India would be able to guide you to choose the best Deodorant for women.