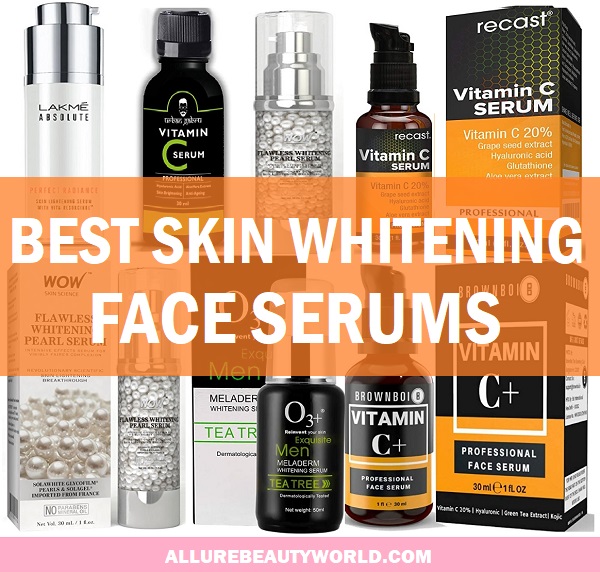 Face serums are light-weight and has small molecules that penetrates in your skin quickly. These are the newest addition to the beauty world. Both men and women have started using serums, considering their non-greasy formula. A lot of people, who've got oily skin, rely on applying serums, even before the makeup or everyday skin care routine. I will be talking about the best skin whitening face serums available in the market. I've oily skin and honestly I use face serums on daily basis as I find them to be a good substitute for face creams or even when I am using both: like a serum and cream at night.
Benefits:
The basic benefit of serums is to provide instant hydration and skin brightening. Serums containing anti-septic and anti-bacterial ingredients also prevent acne prevention. They reinforce your skin's natural repair system and also fades the dullness causing factors. A good face serum consisting ingredients also whitens your skin and improvises the complexion.
By the way, we will be also telling you how do you use the face serum and how much quantity and when to apply them?
How to apply:
To use the skin whitening face serum, first of all, cleanse your skin with a good face wash. Apply the toner, if required. Then, apply your face serum by taking small pea sized drop. Lightly dab the serum all over the face and neck. Gently massage the product with your fingertips. Let it penetrate in your skin layers nicely. After that you can go for your regular skin creams or makeup.
When to apply:
You can apply your face serums twice in a day daily. Their light texture and non-greasy formula doesn't sit on the skin layers, but give you adequate moisturization. During the daytime, you can follow up with a sunscreen on top, to prevent your skin from sun rays.
Your face serum can not necessarily replace your regular moisturizers, but if you've extremely oily skin, you can skip the moisturizers, but definitely not your sunscreen. Serums give you that boost of extra moisturization, when your skin happens to be dry. You may wait for few minutes, before going ahead with your daily moisturizer. It's wonderful when your skin is flaky and dry, like during the winter season.
You can apply face serums right when you're in your 20s. Skin lightening serums are safe to be used, as they contain face whitening ingredients in small molecular size, making them easier to get inside the skin and brighten it. I have been using serums for the past 3-4 years and have truly got some good results.
Top 10 Best Skin Whitening Face Serums in India (2021)
To know about which serums, are perfect to go with your dark skin to make it lighter and glowing, you must read this post.
1. Lakme Absolute Perfect Radiance Skin Lightening Serum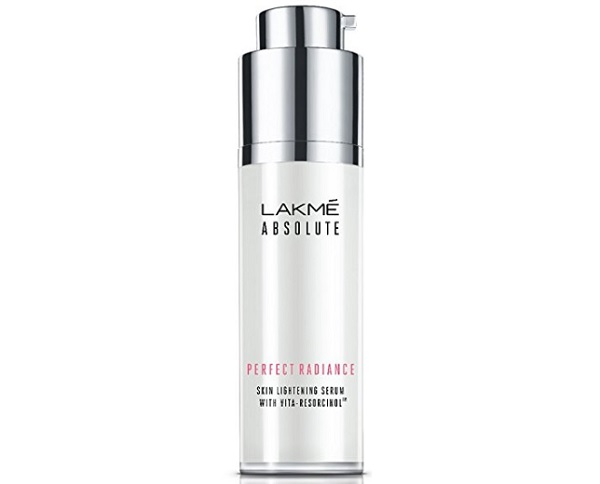 The skin lightening serum helps to diminish the darkening causing factors. The product when applied regularly twice in a day, gives you radiant and glowing skin. Its texture is light and non-greasy. This is why people of all skin types can use it. Even when you have oily skin, this face serum doesn't make it sticky at all. It gives you even tone skin with its powerful ingredients like Vita-Resorcinol that diminishes the formation of skin darkening pigments. Its precious micro-crystals are known to gently polish skin to reveal a fair, illuminated look. You can also read about the best face creams for women in India.
Pros and Cons
Easy to penetrate

Makes face glow

All skin types

Pump Pack

Expensive
2. Jovees Premium Whitening Serum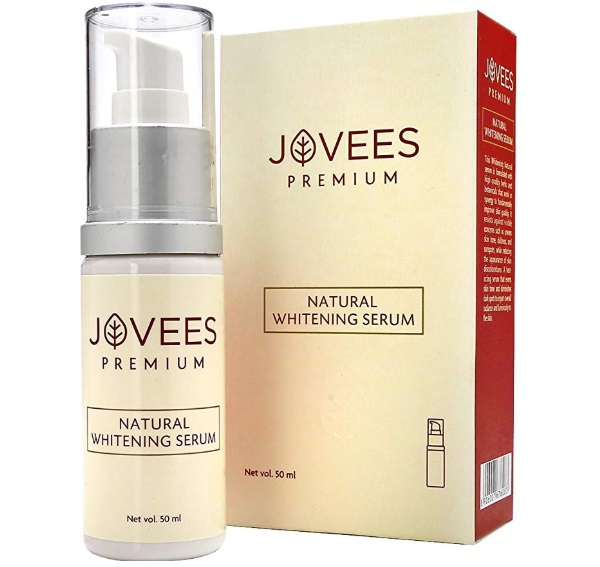 It's a premium lightening face serum that comes in a pump packaging. Containing the herbs and botanical ingredients that works in synergy to drastically improvises skin quality. It increases the blood circulation and minimizes the appearance of skin discoloration and dark spots to maintain the luminosity of the skin.
How to use: Apply it all over your face and neck twice in a day and leave it on. After using that you can apply your regular face creams or moisturizer. Don't forget to use a sun lotion during the day when you go out under the sun.
Pros and Cons
Lightens dark spots

Increases luminosity

Light formula

Non-greasy

Blends easily
3. Recast  Vitamin C Facial Serum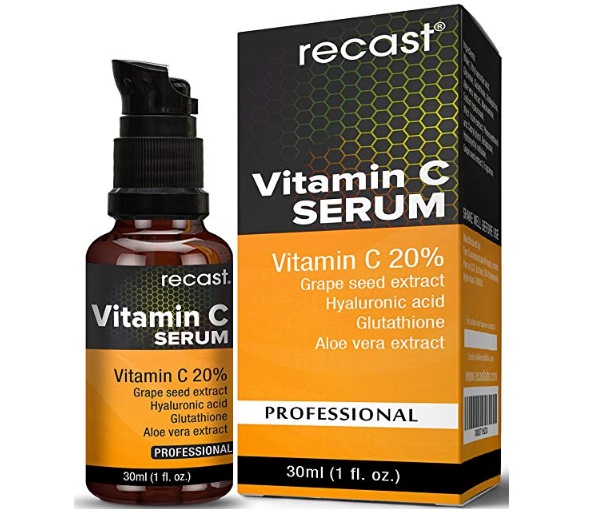 Rich in vitamin C in 20% with grape seed extracts, hyaluronic acid, Glutathione and aloe vera extract, this is one of the best skin whitening face serums for dry skin and normal skin. Although, it's suitable for all skin types. Hydraulic acid can be a little extra moisturizing when your skin is oily. You can feel that difference right from the first application, as it whitens the complexion by eliminating the dark spots and dullness effectively. It can be applied every night to get the moisture boost and skin lightening with Glutathione and azelaic acid.
Pros and Cons
Has Vitamin C 20%

Non-comedogenic

Paraben-free

Safe for dry skin

Lightening the skin

Has Glutathione and Azelaic acid
4. O3+ Exquisite Tea Tree Men Meladerm Whitening Serum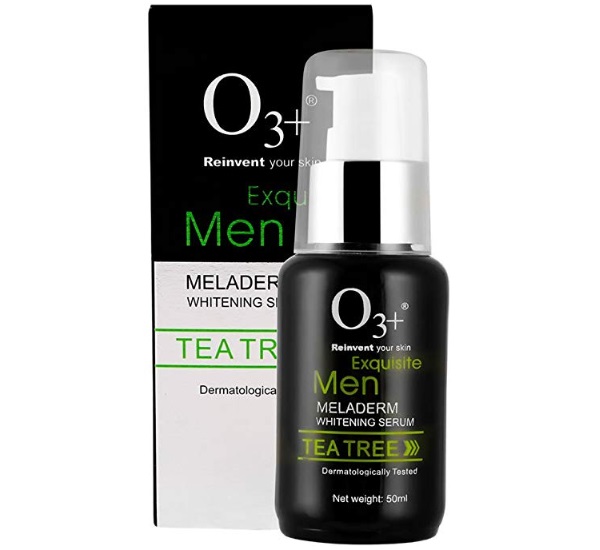 The next option, that we have here is for men who are looking for a good skin whitening serum for acne prone and oily skin. Suitable for men, this product helps to cure oiliness with its tea tree rich formula. Dermatologically tested product helps to target and brighten you are dull skin. Mint leaves soothe the skin and prevents the acne formation while brightening your oily face. It is one of the effective solutions to reduce the dark spots and skin discoloration. Use this serum regularly on your skin followed by a moisturizer and sun-block during the day.
Pros and Cons
Brightens the skin

Dermatologist tested

Tea tree helps in acne cure

Reduce dark spots
5. UrbanGabru Vitamin C Serum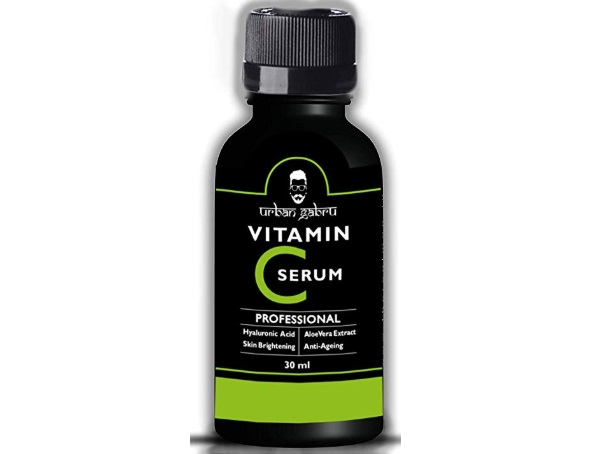 This Vitamin C serum is a professional skin brightening product for men. Rich in hyaluronic acid, aloe vera extracts, this skin whitening product also has anti-aging benefits. It is suitable for all skin types, but we won't recommend it for very oily skin. It is an excellent moisturizer during the winter season as well.
How to Apply: You can apply few drops of this serum 2 to 3 times a day and added to your daily routine to increase the moisturization and skin clarity. It is the best serum for men with dry face.
Pros and Cons
Face whitening product

Lightly bleaches

Has Vitamin C

Pump packaging

No oily residue

Gets quickly absorbed
6. VLCC Snigdha Skin Whitening Serum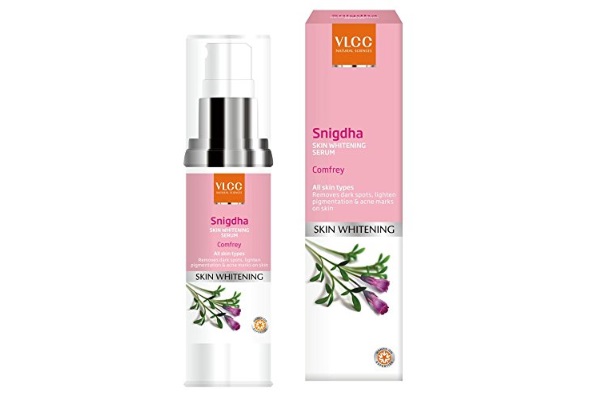 The whitening serum is from VLCC, rich in the extracts of skin lightening comfrey, it gives you clear skin. Suitable for all skin types, this product gives few moisturized and bright skin tone. Additionally, it also minimizes dark spots, pigmentation and acne marks.
How to use:  Directions to apply use the serum generously on your clean skin. Massage and leave for 2 to 3 minutes in circular and upward strokes. Use it twice in a day.
Pros and Cons
Good for pigmentation

Applies well

Non-greasy

Has comfrey

Brightens the skin
7. Neutrogena Fine Fairness Brightening Serum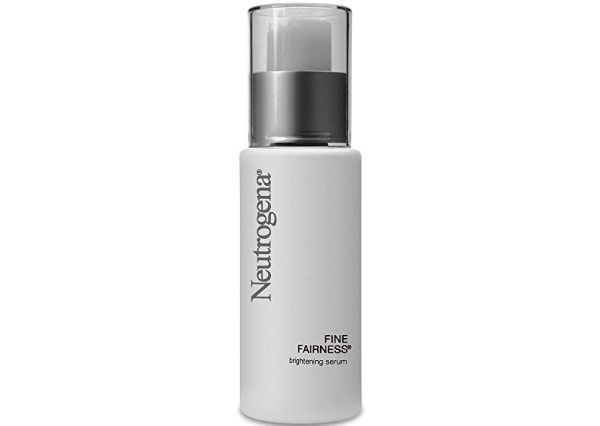 This is one of the best skin whitening serums for all skin types, it has a light texture that improves your skin texture and gives you even toned lasting fairness. The breakthrough high penetrating formula gets inside the skin surface and decreases the excessive melanin production. As a result, it gives visibly brighten skin tone.  Rich in the Neutrogena Healthy-White Complex with pure Retinol and Lily, the serum fades away the dark spots and scars. It has a clinically proven formula to give results in just 3 weeks. This used to be my most favored serum but now, I am more into anti-aging stuff. 
Pros and Cons
Gives lasting fairness

Has retinol and lily

Proven results

Little expensive

Gives quick results
8. Brownboi Vitamin C Serum for Face Skin Whitening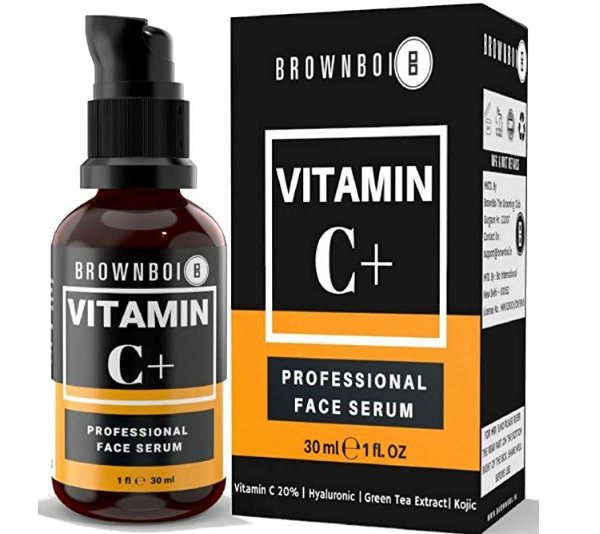 Packaged in a dark amber coloured bottle, this Vitamin C rich face serum is an excellent product for oily and acne prone skin. Vitamin C, as we know helps in increasing the cell turnover and skin lightening. It gets rid of the pigmentation, fine lines, dark spots, under eye dark circles and acne scars effectively. Not just that, regular use of this Vitamin C rich serum, also gives you good results in minimizing suntan. The gel based product is ideal for daily application. Additionally, it also contains green tea extracts, mandarin oil, ginger oil, natural glycerin.
Pros and Cons
Vitamin C reduces discoloration

Eliminates dark circles

Safe for sensitive skin

Reduces sun tan
9. Lotus Herbals White Glow Intensive Skin Serum+ Moisturiser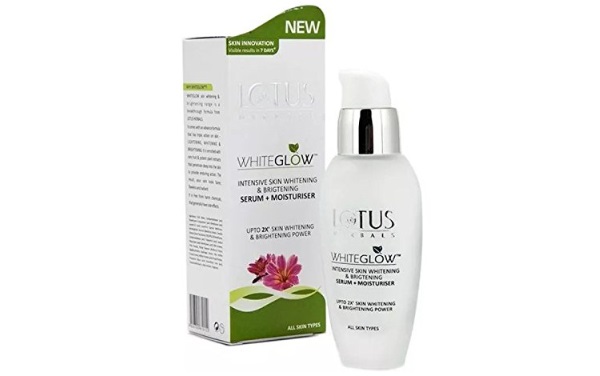 Part of the white glow range from Lotus Herbals moisturizing and whitening serum moisturizer is the best thing that people in their 20s can use. It reduces dullness and enhances the glow on your face. It is suitable for normal to combination skin. Use it after washing your face and apply gently twice in a day for better results. Men and women both can use it. I tried it twice, I mean bought 2 packs and this one is an effective product to lighten the skin tone.
Pros and Cons
Moisturizes

Perfect for combination skin

Prevents dullness

Easy to use pack

Herbal and organic
10. WOW Flawless Whitening Pearl Serum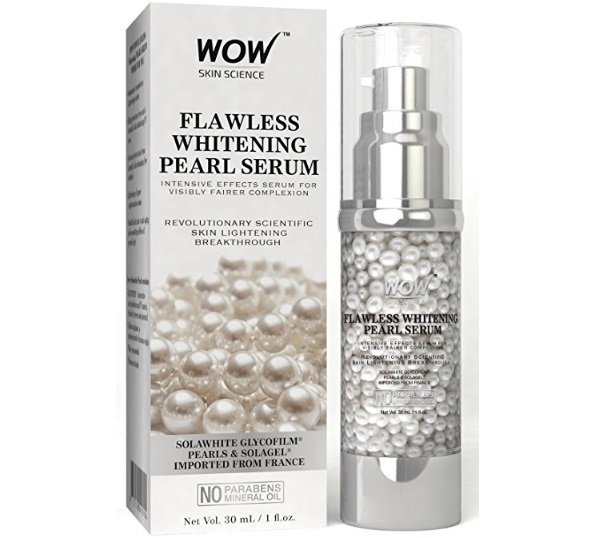 Rich in the pearl extracts, this intensive whitening serum gives you fair complexion within few days. It comes in an attractive pump packaging. It is a Revolutionary scientific skin lightening breakthrough technology that enriches your skin with pearls and solagel. The product is paraben and mineral-oil free whitening serum that men and women of all skin types can use. It helps you retain your glow and smooth skin for a lot longer.
Pros and Cons
Gives visibly fairer and even toned skin

Decreases hyper-pigmentation

Gives protection from UV rays

Protects the skin

Delays signs of ageing
Make sure that using whitening serums, you also use light moisturizer suitable for your skin type. When you step out under the sun, make sure you use sun-block. To retain the moisture and fairness of your skin, always scrub your face during summers.
Feel free to ask any questions and queries in the comment section. I will reply as soon as possible.