Vitamin E is a natural and powerful antioxidant that helps in reducing sun damage and environmental stress from the skin. Free radical damage makes your skin tired, wrinkled and dull which can be reverted by the use of Vitamin E face creams. Applying Vitamin E rich creams on your skin regularly help to increase the nutrient levels and in reducing the dark spots and premature skin aging.
In order to get smooth and radiant skin, Vitamin E helps a lot. In fact, Vitamin E also lightens your skin by regenerating new skin cells. Using Vitamin E in your skin care routine also makes skin brighter and firm. However, if you've oily acne prone skin using Vitamin E rich products can at times, clog the pores and may lead to break out. This is why, oily and acne prone skin type, Vitamin C products are better then the Vitamin E products in reducing the spots, lightening the skin and to reverse damage.
Popular and Best Vitamin E Creams in India For Men and Women
1. Aroma Magic Vitamin E Night Cream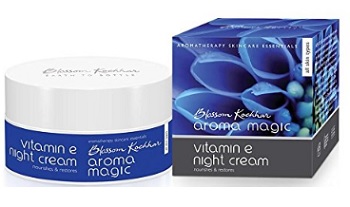 If you're looking for a chemical and paraben free night cream with Vitamin E, then this is an excellent massage cream for all skin types. Like we mentioned for oily skin it may be extremely grease but for aging skin and for dry skin during winters, it is one of the best massage creams with Vitamin E in it. The very affordable Vitamin E cream comes in a tub packaging which is very easy to use.  It can also be applied before the makeup to prep and Prime your skin.
2. The Body Shop Vitamin E Moisture Cream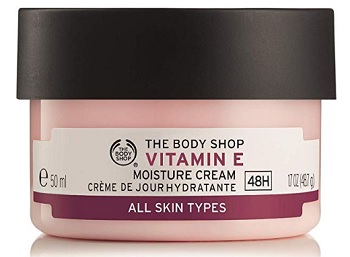 The Body Shop Vitamin E face cream is the best Vitamin E cream however, the price can be a bit more but if you can splurge that much on your skin care products then this is worth. This moisturising cream helps to prevent the premature aging and to prevent the skin from the effects of sun damage. With hydrating ingredients, this is like one of the best moisturizer when your skin is extremely dry during cold season.
3. EMEVETA Vitamin C Face Cream with Aloe vera Vitamin C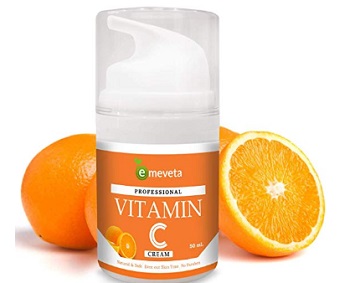 When your skin is oily and acne prone, you can try a face cream that not just contains vitamin E, but Vitamin C as well. Vitamin C and E are both powerful antioxidant that stimulates collagen production and reduces signs of aging. Loaded with natural ingredients, such as aloe vera, calendula, olive oil this repair sun damage and fights age spots and even outs the hyper pigmentation. The best feature of this product is that it's paraben and Sulphate free product that can be used as a day and night cream.
4. Oasis California VITAMIN-E Skin Care Cream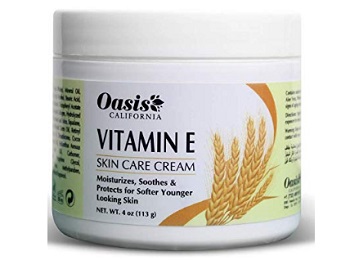 You can apply this Vitamin E night cream as a day cream. It moisturizers the skin and gives relief in the dryness. It is a restorative cream for extra sensitive and delicate skin. It's an ideal Vitamin E cream which is perfect when your face is itchy and rough. It's a lightweight moisturizer that hydrates the dry skin perfectly and with controlled hydration, it makes the skin youthful and younger. This is yet another very affordable Vitamin E face cream for dry skin in India.
5. Neutriderm Moisturising Lotion with Vitamin E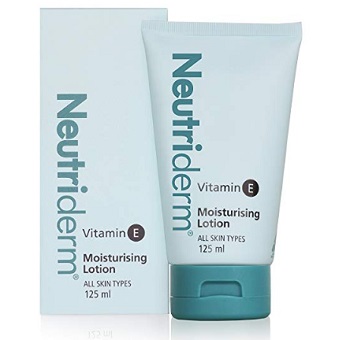 The moisturising cream contains vitamin E and is actually a nourishing lotion that has potential antioxidants in it. The vitamin E lotion has 10 times more absorption than the regular Vitamin E creams. The superior quality moisturizer has excellent skin soothing and replenishing properties. If your skin is sensitive and very dry then this is the best Vitamin E creams for you. It can be applied day and night and acne prone skin as well. It helps your skin to recover faster from the sun damage and the age spots. This is suitable for both men and women and can also be tried for babies.
6. Elovera Vitamin E and Aloe Vera Cream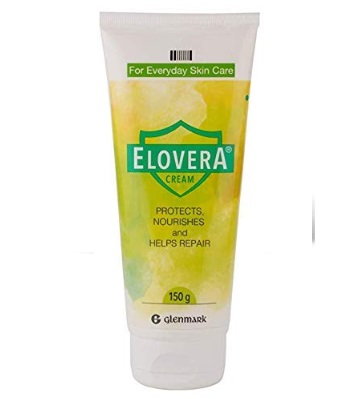 Not just Vitamin E, this cream also contains aloe vera. This aloe vera rich cream is the best product that comes at a reasonable price. With the power of aloe vera, it moisturizes the dry to normal skin effectively. It's like multipurpose product that you can use whenever you require.  With the pleasant smell, it's a luxurious experience for your skin that nourishes and repairs.
7. Morny Nature's Vitamin E Moisturising Cream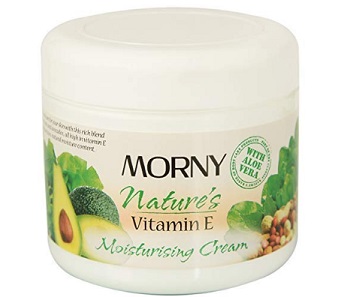 When you need an extremely hydrating cream for your itching dry skin, then this is the best Vitamin E moisturising cream loaded with aloe vera. It works for both men and women. The cream is a highly moisturising and the best affordable product that you can apply for your dry skin within this range.
8. NIVEA Soft Light Moisturising Cream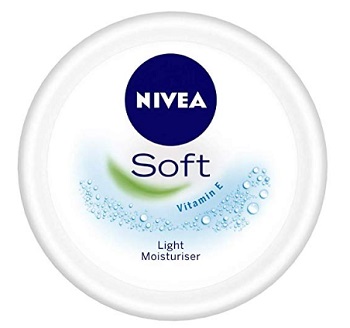 Nivea lightweight moisturizer is a Vitamin E rich cream that moisturizes your skin. The non-greasy and quick absorbing formula, this cream is safe to be used on the facial skin for dry to normal skin. Away for oily and acne prone skin, this is not a cream for the face.  Moreover the product is not paraben free, so if you do not have any problem with that then you can surely try this cream.
9. Jovees Wheatgerm With Vitamin E Face Massage Cream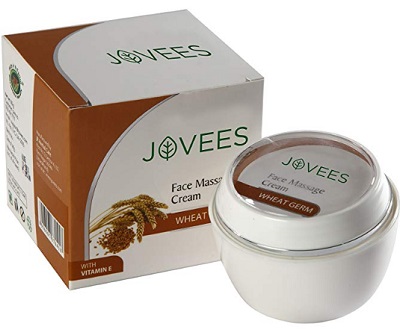 Jovees wheatgerm cream comes with enough of the vitamin E to make your skin moisturized. It's one of the best face massage creams for normal to dry skin. The ingredients are powerful enough to moisturize your skin like wheat germ oil, almond oil, Vitamin E, avocado oil and beeswax. This product is best in this range that can be used as a daily face massage during winter season to make your skin feel fresh.
So, now that you know about the best Vitamin E creams in India for different skin types. You can try them for your dry skin particularly. Vitamin E also helps to smoothen the lines and wrinkles by providing enough of the moisture. So if you are using Vitamin E cream for scars then go ahead they will really help in minimising the scars and skin rashes.