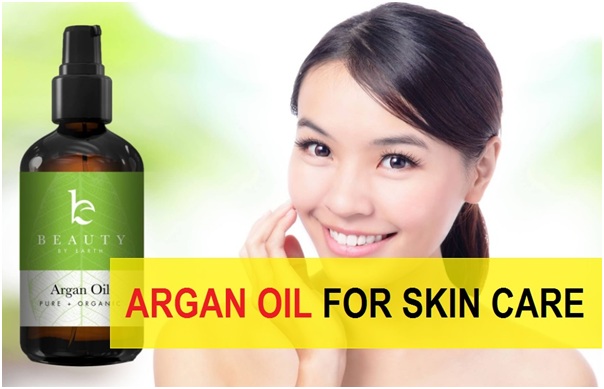 Argan oil is also known as 'liquid gold', it gets extracted from Argan nuts which comes from Argan tree. Argan tree grows in Southwestern Morocco. Local Berber women are known to use this technique of cracking the Argan nut between two stones by using their hands and it's being followed since centuries. It is mostly used for beauty purposes in skin care, hair care etc.
How To Use Argan oil For Skin Care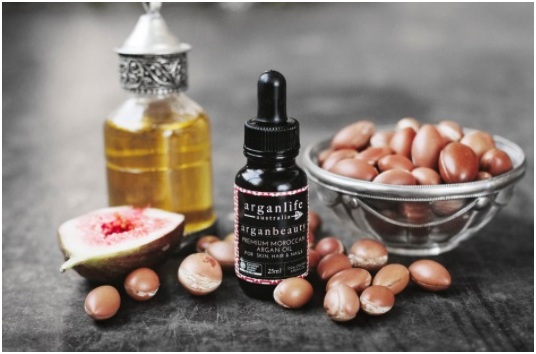 1. Face Moisturiser
Take few drops of Argan oil on your palm and massage it on your clean face and neck area. Argan oil is light and non sticky and your skin absorbs it quickly without leaving any oil residue behind. If you want you can apply your moisturizing cream or lotion after this application or just leave it on as it is.
2. Skin Toner
You can add a few drops of Argan oil to your favorite skin toner and enjoy the added benefits of Argan oil in it. You can also make your toner recipe at home, mix few drops of Argan oil in rose water and your toner recipe is ready to use. You can also use green tea bags to prepare the toner. Once you're done dipping the green tea bag in boiled water and the green tea looks ready to sip. Don't sip it. : D Let it come to the room temperature then, mix 4-5 drops of Argan oil in it. You can also add few drops of your favorite essential oil like lemon, orange or peppermint etc.
3. Exfoliator
Argan oil works really good when mixed with brown sugar or coffee powder. For your face yu can take 1 teaspoon of brown sugar and 3-4 drops of Argan oil. Now, do a gentle massage on your face with this mixture in circular motion to get rid of all the dead cells. Focus more on the problematic areas. You can use this recipe for your lips, hands, legs and feet and your whole body as well.
4. Acne Treatment 
You can mix it with tea tree oil to fight the acne problems. When you mix Argan oil with tea tree oil, the benefits of tea tree oil are enhanced which helps in fighting with pimples, acne and makes your skin less prone to the dark spots left behind by acnes. 
5. Stretch Marks 
Argan oil is known to improve the skin elasticity. Take 3-4 drops of Argan oil and massage your stomach, hips and other areas with stretch marks. You can also make a stretch marks scrub by mixing it with coffee powder and massage it on the problematic areas. 
6. Body Moisturizer
After bath you can apply Argan oil on your whole body as a moisturizer, it is non sticky and doesn't leave any oil residue behind. You can also mix it with your body cream as well.
7. Lip Moisturizer
If you're running out of your lip balms, you can trust Argan oil to do the moisturizing work. Massage your lips with Argan oil and let your lips enjoy the hydrating benefits. It is also known to take care of the dry and chapped lips. 
8. Dry Feet & Heels
If you have dry and cracked feet, try massaging Argan oil on your feet and pay more attention to the problematic areas. Cover your feet with cotton socks and leave it overnight to let it work. 
9. Post Hair Removal Treatment 
Most of us have experienced those nasty bumps after waxing and after using razor. Both men and women can use this tip- Take 1-2 drops of Argan oil, warm it in your hands and massage it on the affected area. It soothes the inflamed skin, few have experienced less ingrown hair after trying this tip.
10. Night Treatment 
You can also use it as a night cream. Warm 1-2 drops of Argan oil in your hands and apply it on your face in circular motion. It takes care of ageing problems like fine lines, wrinkles and dark spots and makes your skin smooth and supple.
Using Argan oil in your beauty care regimen can give you wonderful results. If you are not aware about good essential brands, then do see this article on the best Argan oil brands in Indiabest Argan oil brands in India.