Perfumes are invisible part of your personality that speaks a lot about you. Just like any other grooming product that men use, perfumes can also increase your attractiveness. Not just that, using good perfume also does a lot in your favour. And that also includes the way people remember you for long. So, here are the best perfumes for men under 1000 rupees, then you have reached the right spot. We've created this list of the best men's perfume that are long lasting and surely are also budget buys.
Best Long Lasting Perfumes for Men Under 1000 Rupees
Let's check these men's perfume names which give you long lasting scent at a reasonable price.
1. Skinn Raw Fragrance For Men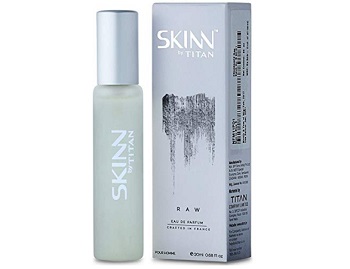 Skinn by Titan is one of the most budget and affordable perfume ranges in India that are not just long-lasting but are launched in multiple variants. The variant is cool, crisp and fresh. It gives you a blast of long lasting freshness to match your confidence and style. Woody notes of Indonesian Patchouli and Guaiac Wood, it blends citrus and bold floral notes of Mandarin and geranium together. All in all, it's a long lasting perfume for men that mixes little bit of fruity, citrus and woody notes.
2. Park Avenue Eau De Perfume in Harmony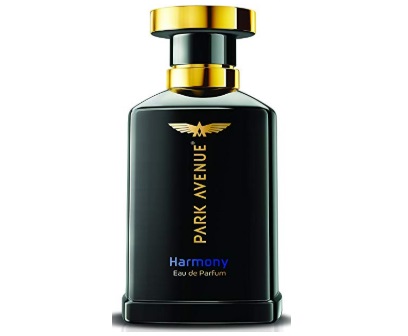 Park Avenue Harmony perfume is amongst the budget decently lasting perfumes that also give you good fragrance. Its rich masculine fragrance is stable and intense at the same time. Not as long lasting as compared to the high end or expensive perfumes but if you are looking for a good perfumes for men in the affordable price range it can be tried.
3. Body Cupid Aqua Storm Perfume For Men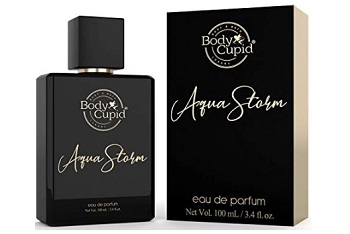 Body Cupid Storm perfume for men, has the super fresh woody notes for romantic evenings. It's both day and evening wear perfume that has the seductiveness. It is amongst the top long lasting perfumes which has divine top notes of lemon, Neroli and mint, while lavender musk and coriander forms the heart notes. Base notes are made using Patchouli and Sandalwood. The bottle is really beautiful and looks amazing.
4. Evaflor Whisky Origin Men's Perfume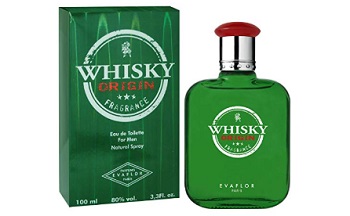 Evaflor Whisky Origin Perfume is yet another worth trying perfume that looks good on your dresser. It's not for the men who like, floral or citrus notes. But it's for those men who like strong fragrances. The scent stays for good amount of hours but a lot of customers claim that it also depends on the season. Having sad that, it lasts long for winters. It's the best perfumes for men under 1000 rs.
5. The French Factor Man of the Year Perfume For Men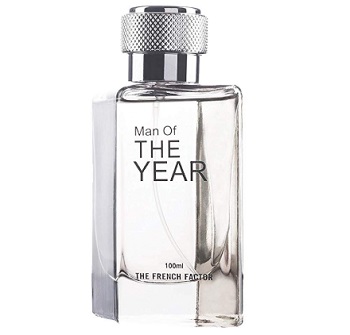 The French factor Man of the Year perfume for men comes in a really nice looking yet simple bottle. It is suitable for daily use as well as occasional parties. The aquatic fresh notes of this perfume  keeps you energized and refreshing for all day long. It lacks a bit of long lasting feature but yes can be reapplied in the middle of the day.
6. Ajmal Blue Dreams Fougere Perfume for Men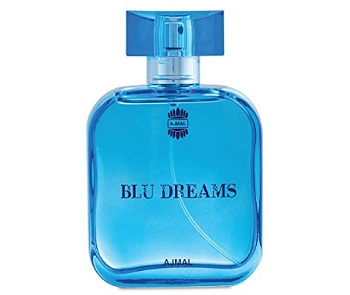 Ajmal Blue Dreams perfume for men is packaged in a nice light blue coloured bottle. With the top notes of lemon and neroli, it smells amazing and heart notes have orange blossom and Rosemary and base notes of Patchouli, Vanilla and Musk. It is one of the best musk perfumes in budget that stays long.
7. The Man Company Premium Blanc Eau De Toilette Perfume for Men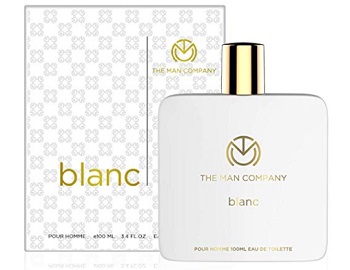 The Man Company perfume for men comes in a simplistic yet elegant looking packaging. It is an Oriental fragrance primarily that carries a mix of warm notes. It works the unsophisticated masculinity with the top notes of lemon and birch leaves. Its middle notes contains lavender, Juniper and geranium while bottom or base notes are made using amberwood, Sandalwood and Musk. It promises lasting fragrance every time you apply it.
8. Brut Men's Perfume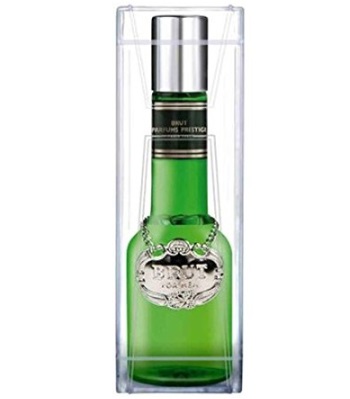 Brut Classic men's perfume comes in the beautiful green colour bottle that simply looks wonderful. It has those defined mysterious masculine notes. It is a perfect Gift item for men and boys. It gives confidence and Charm with its sensuous scent. Containing the Classic brut smell, it gives long lasting fragrance. It's amongst the famous perfume brands for males in India.
9. Wild Stone Aqua Fresh Eau De Perfume For Men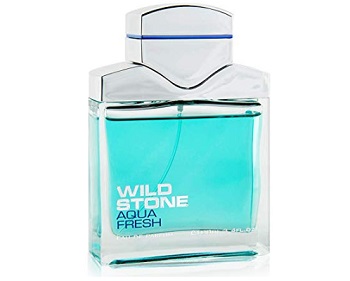 Wild Stone perfumes are very affordable, however the latest launch from Wild Stone is a bit expensive than the rest but worth it. It is one of the most popular perfumes under 1000 rupees price range and has been used by many men who absolutely loved its fragrance. Packaged in a beautiful packaging, the bottle is Light Sky Blue colour. Its Top notes are made of Lemon, Orange, lavender and mint. Its heart notes have Ginger Oil, Juniper Berry and Cardamom while base is formed of Ceder wood, Vanilla and Musk. It is a perfect blend of Woody and citrus perfume. Such perfumes are perfect for summer season.
10. MAK Inspirations No.11 Icey Make Eau De Parfum for Men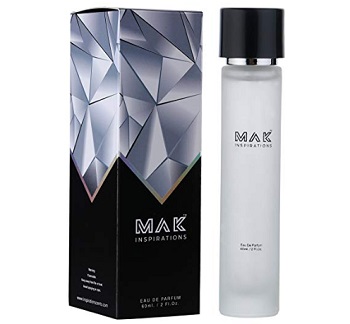 This brand has managed to get good ratings from the men who have used it. The Woody aquatic fragrance with top notes of bergamot, lemon and tarragon is amazing. Middle note has a mix of spicy and woody scent that comprises nutmeg, water lily. Base notes are intense with Sandalwood, tobacco, Cedar, vetiver, musk. All in all, it's a citrus, woody and musky perfume which is suitable for the evening time and the parties.
11. Nike Up Or Down Perfume for Men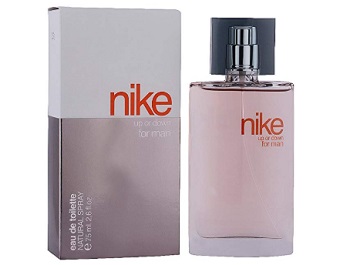 Nike is a brand that is known for even their perfumes. Nike fragrances embodies the spirit give that strength and comfort to the people around you. It is a refreshing and cool fragrance that anyone can wear for the daytime. It's not an intense perfume but has very mild smell. It opens with the Jasmine fragrance blended with citrus fresh notes. It's perfect floral fragrance for men who like mild and soft scent.
12. Nautica Voyage for Men Eau de Toilette Spray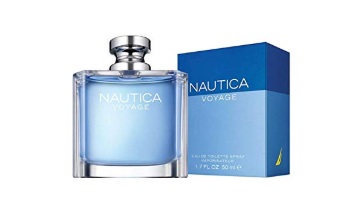 Nautica Voyage for Men Eau de Toilette Spray is not exactly under 1000 rupees but around 1000 rupees we would say. The perfume has top notes of lavender, lemon, Orange with heart notes of Lily, Jasmine, Basil and Geranium. While the base notes have sandal, vetiver Amber and mask. Solenoid you get aromatic and Laurel and fruity fragrance.
13. Yardley London Plain Original Eau De Toilette For Men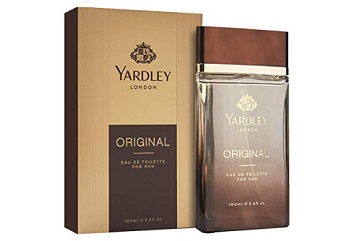 Yardley London plain original perfume for men comes in a sleek and simple bottle. It expresses the man spirit for exploration. With citrus blend, it's a sophisticated perfume. It lingers for long time and the woody notes of amber and patchouli adds elegance to your personality. It has freshness of Bergamot and Mandarin With warm notes of nutmeg and cinnamon. The perfume is by far the best perfumes under 1000 rs for men.
14. The Perfumer Redd Perfume for Man Romantic Fresh Fragrance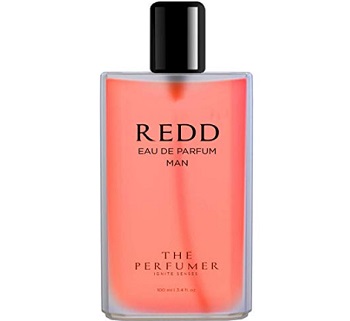 The Perfumer Redd perfume for men is a romantic and fresh perfume. The thing is it's been one of the best perfumes amongst many men and gives long lasting fragrance. A lot of men have positive things about this particular brand. It smells for long time and has Woody and citrus mix fragrance. It's a good summer perfumes for men.
15. Ajmal Carbon Concentrated Citrus Perfume
Carbon concentrated perfume from Ajmal with top notes of fresh citrus and lavender. This is curated specially for the adventurous men who want to capture every moment of everyday. This perfume is distinctly eloquent and captivating. The top notes opens up to fresh and citrusy Bergamot and Watermelon. It brings out a daring imprint on the top note. The heart notes have musk to bring out the enticing appeal. The fragrance finally settles into a woody ambery base that is warm, soothing and masculine.
Now you know about the best men's perfumes under 1000 rupees available in India. You must not be hesitant to wear fragrances. If you are not sure how to apply the perfume in the right manner then here is an easy way that will help you do it.
How to Apply Perfume?
Applying perfume on the clean and damp skin after the shower is the best time. For effectiveness, the perfume should be sprayed from at least 3 inches away. Spray on the pulse points works best and makes a long lasting scent.
Spray the perfume behind the neck, i.e. nape. Spray behind the ears and over the inner wrist area.
To make your perfume last longer always apply it after the shower, when your skin is still damp. During the summer season, you can re-apply your fragrances. So in the morning apply behind the ear and neck. While when you have to reapply during the day, spray over the wrist and inner elbows.  This would make the perfume last longer.
While choosing the best perfume for men, always use this thing that the top notes last for around 15 minutes to 1 hour however the middle or heart notes last for 3 to 5 hours and base note stays from 5 to 10 hours. So typically it's the base notes that you can smell during later in the day.