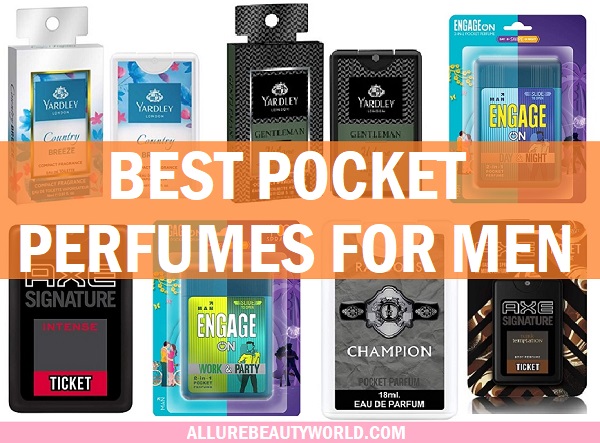 Pocket perfumes are the new thing that is quite happening for both men and women. In this article we are going to share this list of the best pocket perfumes for men from different brands available in India. These are very easy to use and handy products that one can carry in the pocket, as the name suggest or even in their travel kit. So while going to gym or short trips, you really don't have to carry the bulkier perfume and deodorant bottles. Pocket perfumes or deodorants are easy to slide in the pocket and you're good to go. Most of these are the miniature version of the regular sized perfumes and deos for men.
Best Men's Pocket Perfumes and Deodorants in India (2022)
So here in this post let's talk more about the best pocket perfume brands in India.
1. Yardley London Country Breeze Compact Perfume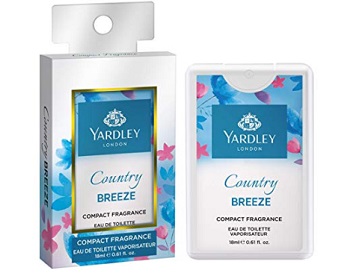 Yardley London Country Breeze perfume has top notes of bergamot and green apple with middle notes of freesia and rose and base notes of amber and musk. The perfume for men smells amazing and is one of the best pocket perfumes that give you floral fresh English scent. The sparkling fragrance lasts really long. It's basically a floral scent but men who like musky and woody fragrance can try the other variants.
2. AXE Ticket Perfume in Intense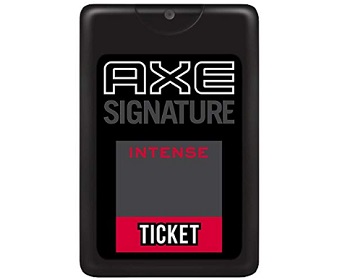 Axe ticket perfume in Intense gives you perfumed liquid with no gas. It's in pocket size and easy to carry. The small pocket perfume last one month and gives you 250 sprays as mentioned by the brand. It has concentrated formula with 3 times more perfume liquid. Just spray it 3 to 4 times and it keeps you fresh for 12 hours. With musk and lilies, it's a long lasting scent for at least 6 hours which is decent time. It has a long lasting woody fragrance therefore it's best for men who like masculine and woody intense scent. Such fragrances are perfect for evening especially for winter evenings.
3. ENGAGE ON 2-in-1 Work & Party Pocket Perfume For Man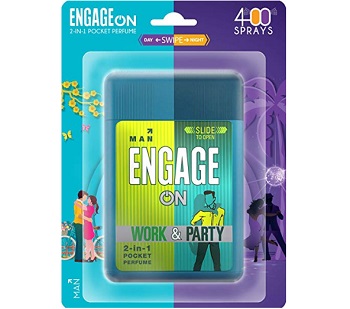 Engage 2 in 1 pocket perfume for men goes a bit extra ahead and created this two in one perfumes. So, you get 2 options in one single pocket perfume container. One is for the daytime and night time. Even if you have used the daytime one, you can simply go for an after work party using the other variant. These are two perfumes in one pack and very reasonably priced. There is a single variant for this brand as well that has only one perfume but its dual perfumes are much better than those so we've included this one in a list. It's a mix of Floral and Woody notes that would be liked by a lot of men. It's one of the best pocket perfumes for men in India.
4. Set Wet Go Aqua Perfume Spray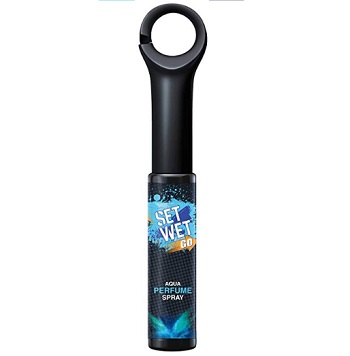 Set Wet is a really popular brand for men's deodorant. And recently the brand have also made these pocket perfumes. It has a fresh fragrance that lasts long with the masculine appeal that makes you confident and ahead of time. The bottle is different than the other pocket perfume that we have seen as it's elongated with a loop on the top. Truly, it's packaging looks really cute and enticing as compared to the other pocket perfumes which looks almost similar with their same flat and rectangular shapes.
5. Ramsons Champion EDP Pocket Perfume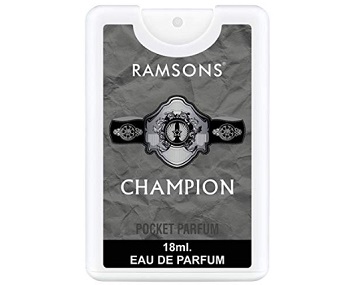 Ramsons is popular for their fragrances and recently they have launched this pocket perfume. Made in the regular packaging, it has rich and alluring fragrance that keeps you energized all day long. It speaks about your presence and makes everyone gets impressed for your choices. It's a perfume that is very energetic with its notes. The notes of fragrances are primarily filled with citrus and wood. Its vivacious notes stay all day long. It may not last as long during summers but for winters it is best.
6. Yardley London Gentleman Urbane Compact Perfume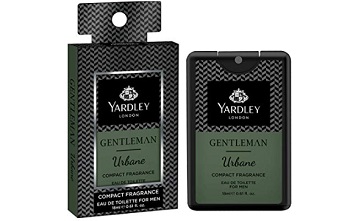 Yardley London Gentleman Urbane Compact Perfume gives you top notes of bergamot and lavender. The middle notes of thyme and terragon with the base notes of Sandalwood, patchouli and musk. The musk loaded and woody perfumes are best suitable for both day and night time. It has a very dynamic fragrance for the man on the go. For parties and other times, where you would like to be attention, the perfume is outstanding and affordable.
7. Axe Signature Ticket Dark Temptation Perfume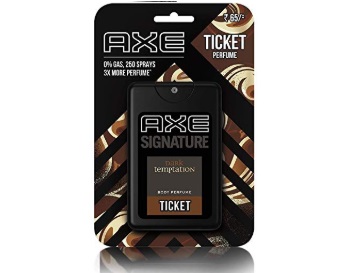 Axe Signature Dark Temptation perfume has the signature scent of dark Temptation Deodorant. The nice dark chocolate inspired fragrance for men for inventors. The fragrance is long lasting and stays better during the cold season. This has a very refreshing scent that one would like.
8. Set Wet Go Beach Perfume Spray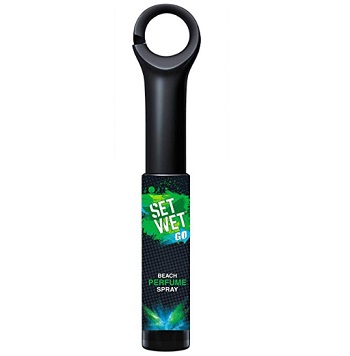 Experience the freshness and immediately invigorating from the Set Wet go perfume spray is the beach variant. The fragrance is suitable for everyday wear. The captivating fragrance is more of a musk and aqua inspired fragrance. The durable container comes with the safety lock and it's very easy to carry.
9. Engage On 2-In-1 Day & Night Pocket Perfume Man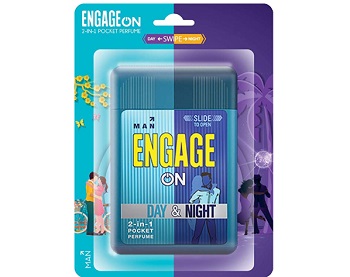 Engage pocket perfume for men in the day and night variant gives you 2 fragrances. It has an intense citrusy fragrances for the day time while a spicy and woody mix is for the eventful night. The intensely refreshing fragrances are best for summers. They're very affordable and are one of the best pocket perfumes for men available in India.
10. Yardley London Gentleman Duke Compact Perfume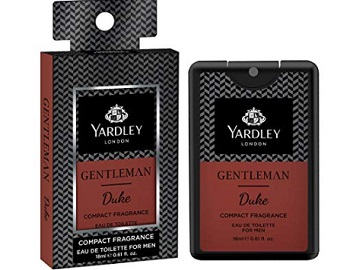 Gentleman compact perfume Royal has top notes of lime and Oakmoss Accord. It has middle notes of nutmeg and pepper with base notes of dark chocolate and wood. The elegant and sophisticated perfume for men marks the presence and makes you well groomed. It's that invisible accessory that you carry along to elevate your over all personality.
These are the best pocket perfumes available for men. Now that you know about the various options available you can surely use these and stay odor-free and pleasant smelling.