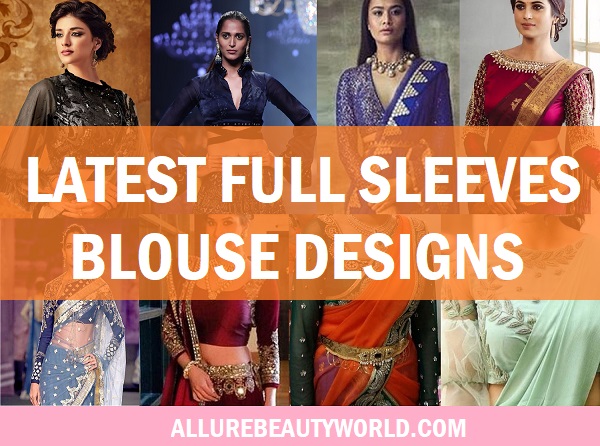 Full sleeves saree blouse designs have been here since ages. The beauty of a full sleeve or long sleeve blouse design is the fact that they are quite fascinating and are suitable during the colder season. Full sleeves can also be born during the summer season and the sleeve fabric can be chosen to be the sheer. The sheer fabrics like Georgette chiffon would definitely look beautiful. The net and lace fabric full sleeves saree blouse designs undeniably are very much in trend. The reason is pretty simple that lace and net is quite feminine and graceful. For the simple as well as heavy wedding wear sarees, full sleeves blouse designs have their own charm. Considering that we have compiled this catalogue, where you will find the latest designs of full long sleeves saree blouse patterns and designs.
Latest Designs Of Long Sleeves Blouses For Sarees And Lehengas
1. Net Fabric Full Sleeve Collared Blouse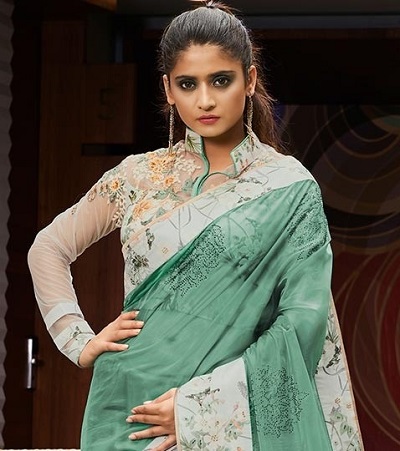 This collared blouse has been made with a beautiful embroidered net fabric. The saree is of the other fabric which has border in the same fabric. And look stunning and quite simple. For the Cocktail events, where you do not have to wear the heavy stones embellished sarees, this would be ideal and appropriate.
2. Heavily Embellished Full Sleeve Blouse Design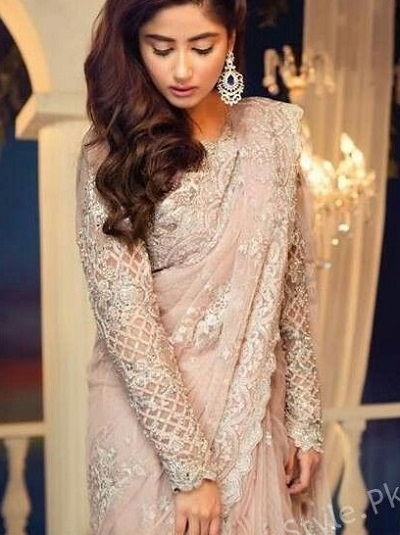 The best thing about this beautiful and gorgeous looking blouse is the fact that it has been made with the embellished and embroidered net fabric. The sarees also made with the net fabric and so does the blouse. The full sleeves are heavily embellished and sequence work is also done. This is definitely a wedding wear saree appropriate for the brand and exclusive events.
3. Green Velvet Embellished Long Sleeve Saree Blouse Design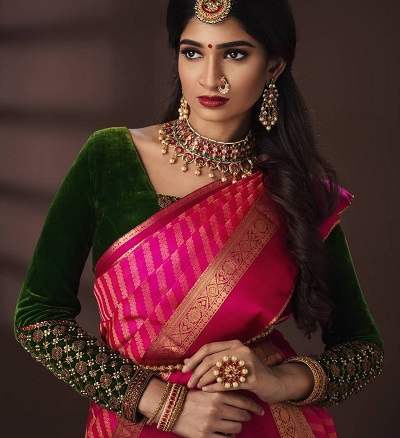 The border saree is made with the green velvet fabric. It has a square neckline and full sleeve pattern. The embellishment with Zari work and sequin work is done on the sleeves. It is more like a bridal blouse which can be worn with Pattu silk sarees silk sarees or even with the other types of Georgette heavily embellished sarees. It would be also appropriate to use for the bridal trousseau because of its very heavy pattern and design.
4. Balloon Full Sleeves Pattern Blouse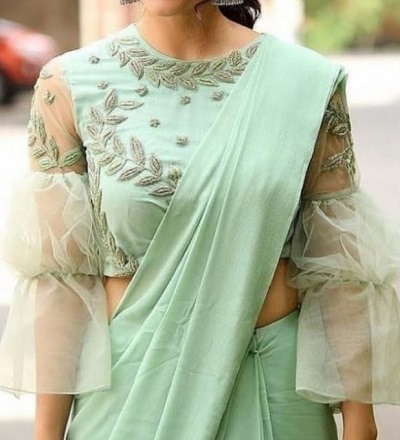 This blouse is also a very charming and model looking blouse where in the embroidery is done using gorgeous thread work, beads and stones are also used. But, what caught our attention is the sleeves. The balloon sleeves are made with net fabric and some amount of embellishment is also given on the shoulder part of the sleeves. It is definitely a very royal and elegant looking blouse design.
5. Heavily Embellished Full Sleeve Party Wear Blouse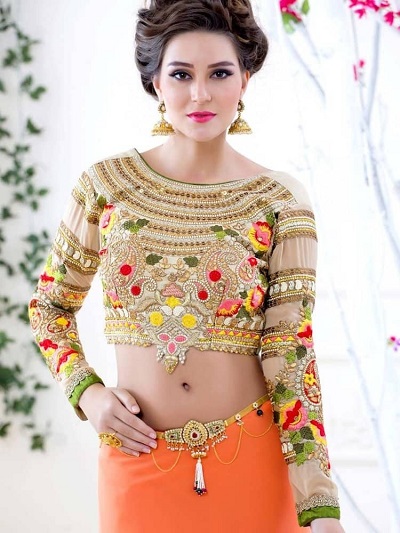 For the blouses which are extremely and ballast and heavy makes them ideal for the sarees that we wear for the weddings and parties. The best thing about this blouse is the fact that it is so heavily embellished with zari embroidery and sequins work that it can be perfectly passed as a wedding saree blouse design. The sleeves are made in the net fabric over which heavy patches of embroidery in colorful thread work is done.
6. Satin And Organza Full Sleeved Blouse Design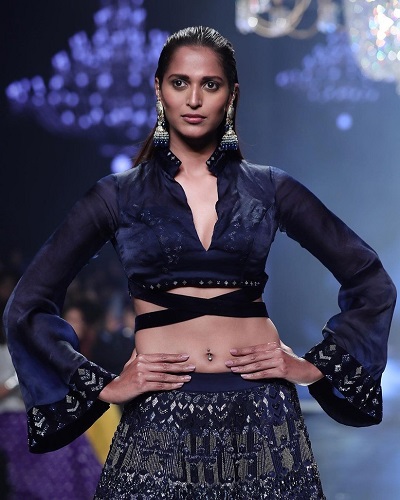 This blouse is made in the satin and organza fabric with velvet straps that goes under the waist bottom.  It is of the plunging neckline kind of blouse with has full sleeves with those in the shape of bell pattern. The sari is extremely gorgeous which can also be paired with sarees as the lehengas.
7. Velvet Maroon Heavy Embroidery Work Blouse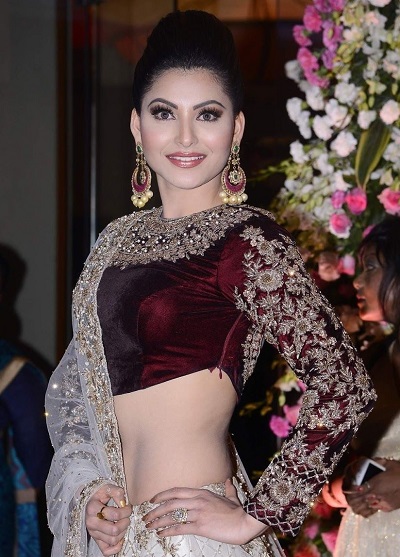 When it comes to have a blouse velvet is one such fabric which is luxurious and modern. This blouse has jewelery embellishment on the full sleeves and on the neckline. It doesn't have a very deep neckline rather than neckline is more like a high round. The blouse is stunning and is suitable for women who would love to explore different types of blouses and work.
8. Lace Fabric Full Sleeve Blouse Design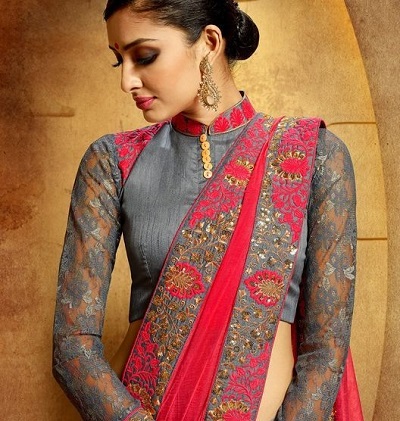 This blouse is a Chinese or Mandarin collar blouse which has a decent length. The blouse collar also be here some wooden buttons.  The good thing about this blouse is that it has been made with the art Silk fabric as well as the lace fabric. The delicate grey lace fabric is used for the sleeves, which makes them sheer and semi-transparent. For a blouse design like this, the best thing that you can do is to try different types of sarees and also to make your saree look beautiful. This gorgeous blouse is a gorgeous blouse that is definitely a blouse design which can be used for the different sarees.
9. Wine Georgette Saree Design Blouse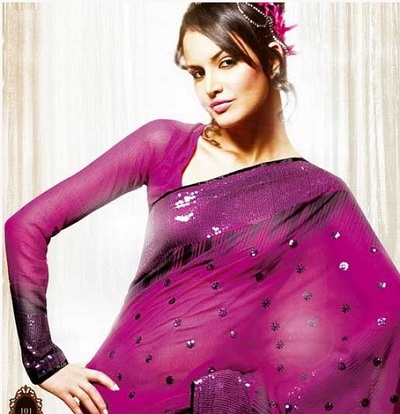 This blouse is made in the chiffon fabric with a sequin embellished saree. The sheer blouse full sleeves and has sequin embellishment physically and an ombre pattern blouse.
10. Brocade Full Sleeve Blouse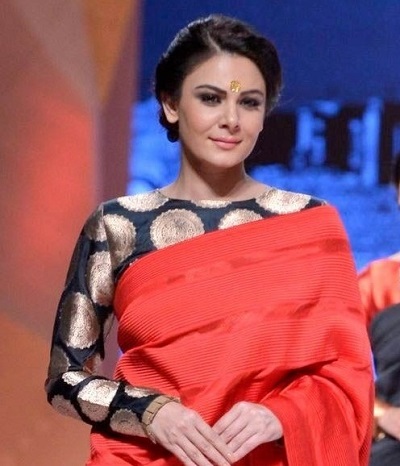 11. Embroidered Net Round Neck Blouse Design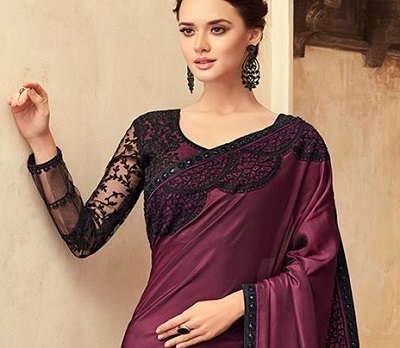 12. Stylish Sequin Embellished Party Wear Full Sleeve Blouse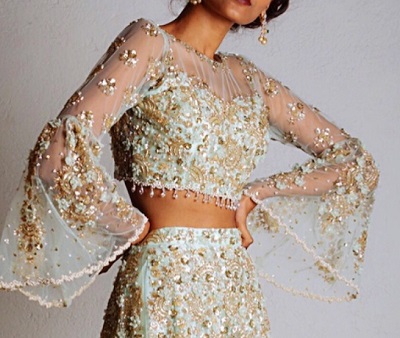 13. Boat Neck Bell Sleeve Blouse Design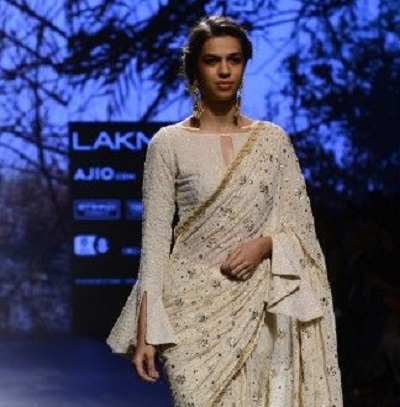 14. Pearl Embellished Blouse Pattern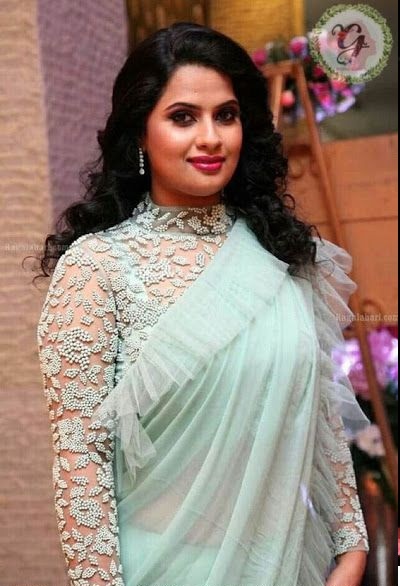 15. Simple Full Sleeves Blouse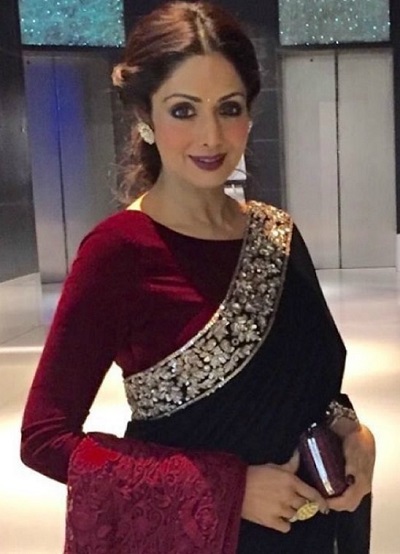 16. Printed Chiffon Party Wear Blouse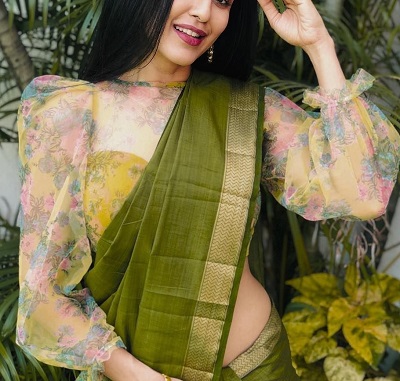 17. Beadwork Full Sleeve Chiffon Blouse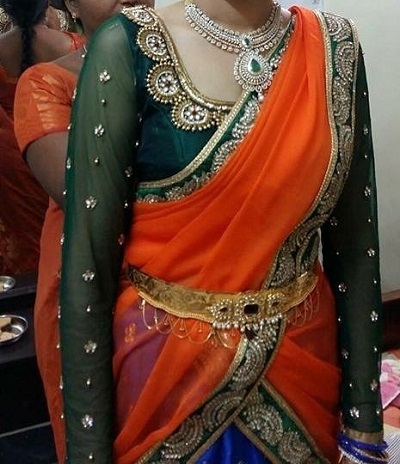 18. Full Sleeve Embellished Blouse Pattern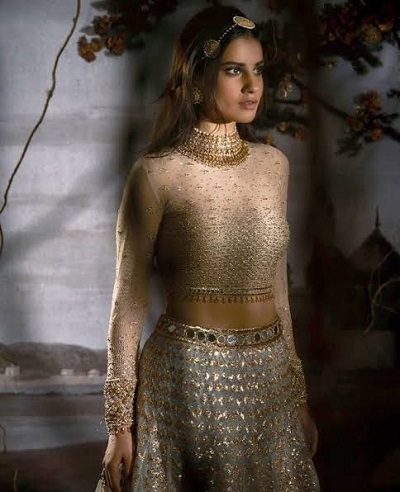 19. Off Shoulder Full Sleeve Blouse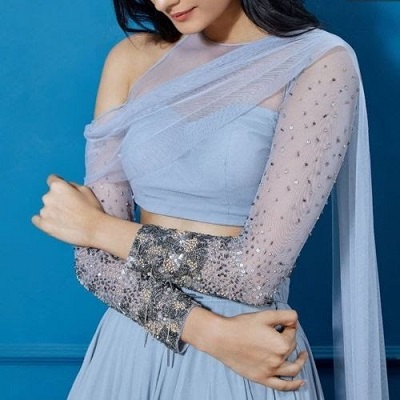 20. Designer Jamawar Silk Blouse Design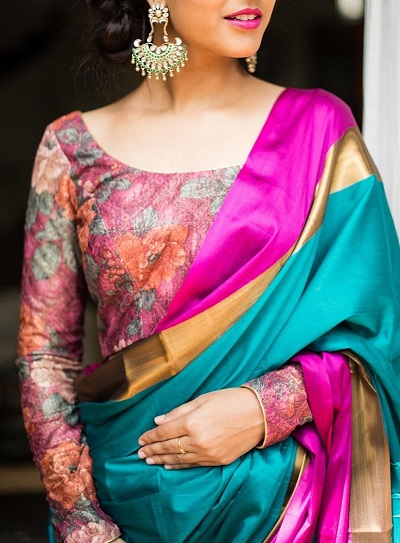 21. Stylish Full Sleeve Organza Saree Blouse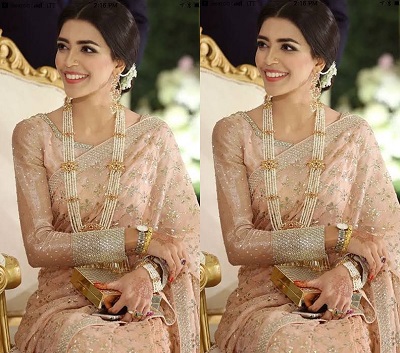 22. Satin Heavy Embellished Wedding Blouse Pattern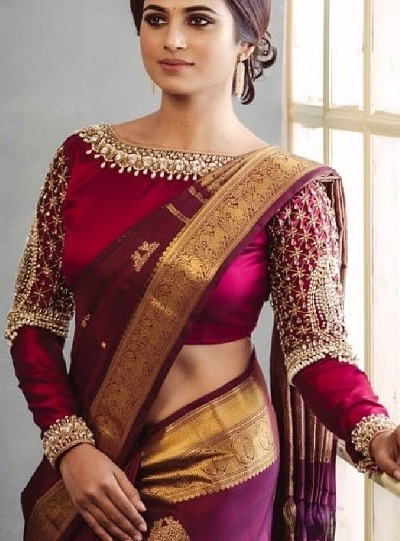 23. Glitter Work Boat Neck Blouse Design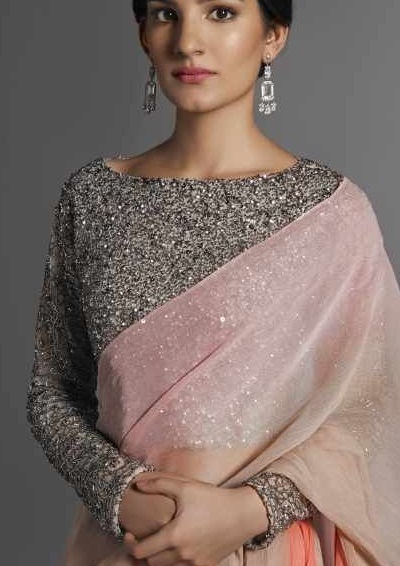 24. Sequin Embellished Ruffle Full Sleeve Blouse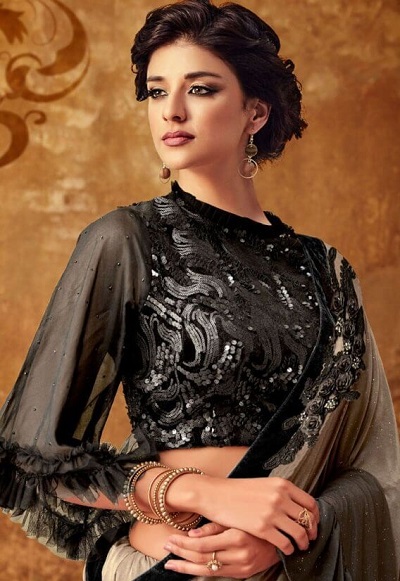 25. Designer Pleated Red Full Sleeve Blouse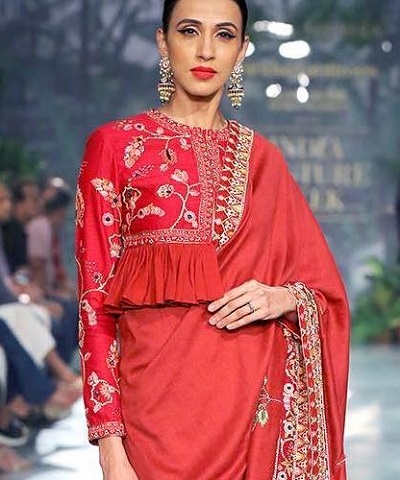 26. Stylish Blouse For Embellished Sarees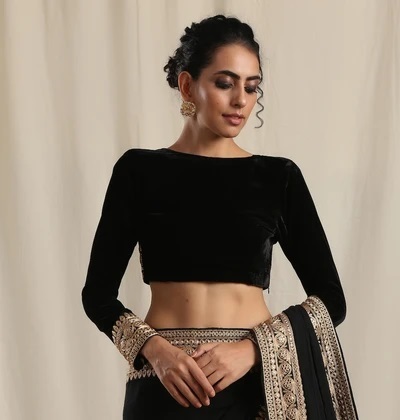 27. Simple Black Velvet Blouse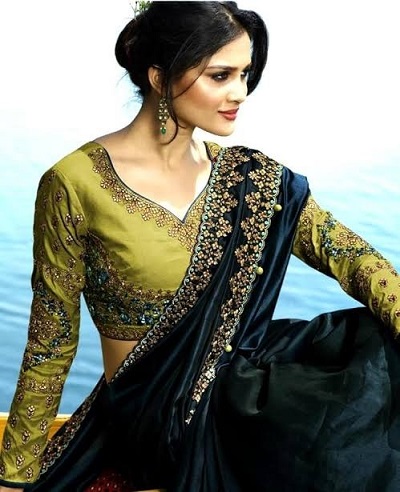 28. Chiffon Cuff Pattern Full Sleeves Blouse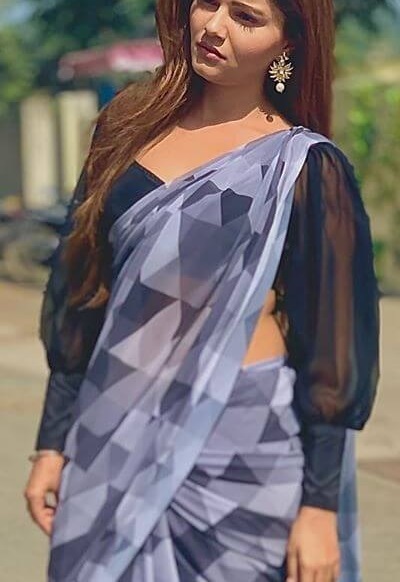 29. Peplum Full Sleeve Net Blouse Design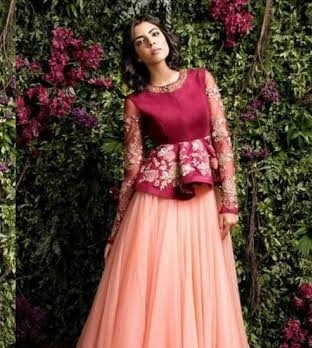 30. Long Full Sleeve Sequin Blouse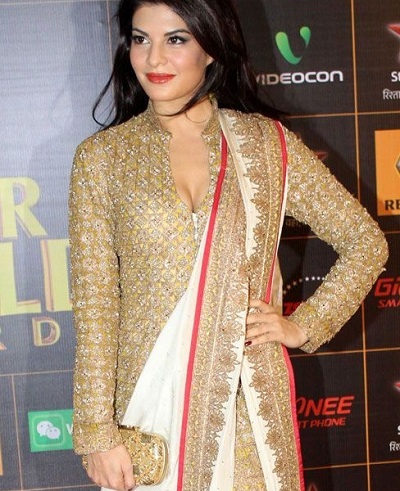 31. Stylish Silk Saree Full Sleeves Blouse Design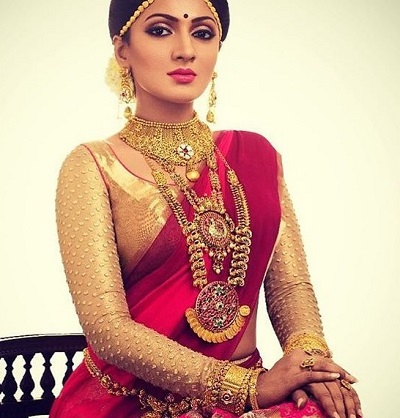 32. Chiffon White Printed Blouse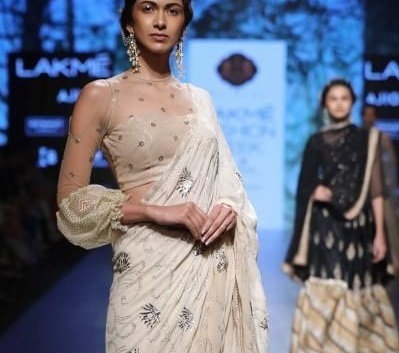 33. Shoulder Cut Pattern Blouse Design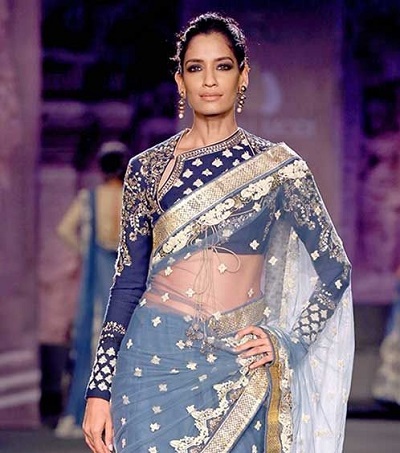 34. Multiple Ruffle Layered Blouse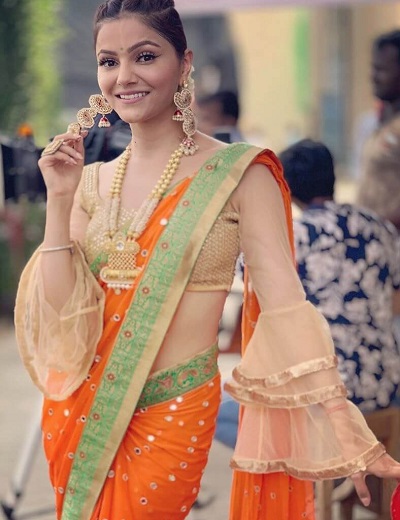 35. Sequin Embellished Full Sleeves Blouse Design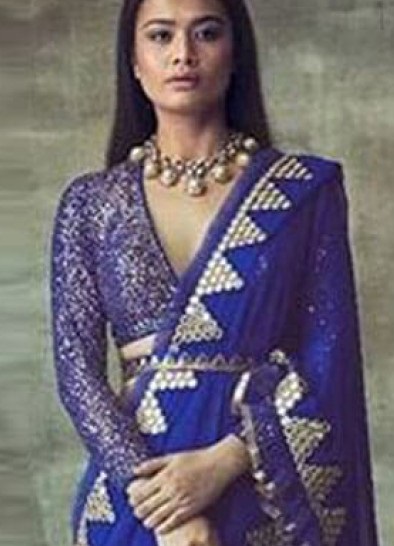 36. Black Satin Full Sleeve Blouse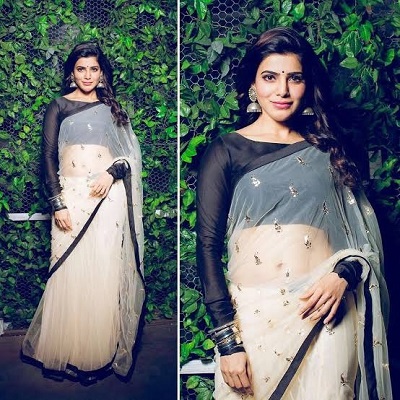 37. Stylish Back Neck Blouse Design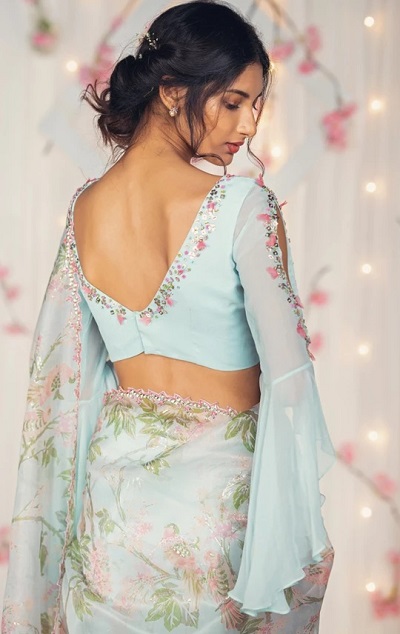 38. Art Silk Lehenga Embellished Blouse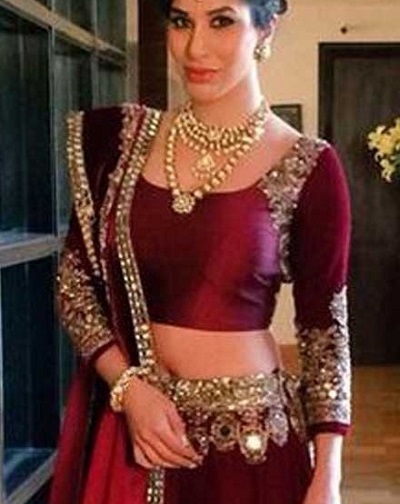 39. Embroidered Green Full Sleeve Silk Blouse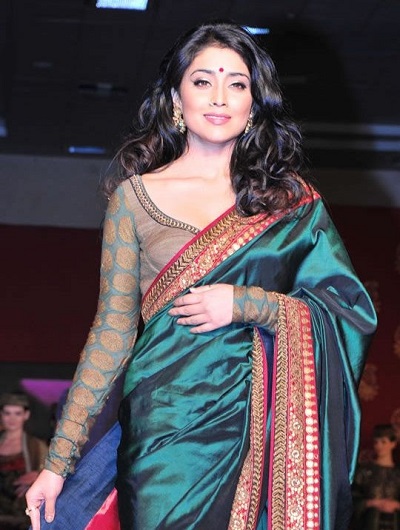 41. Yellow Silk Pattern Blouse Design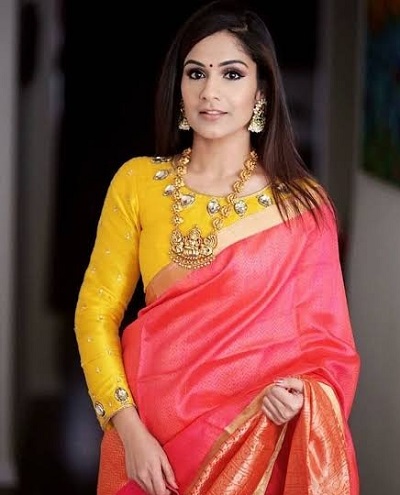 42. Full Sleeve Multiple Ruffled Blouse Design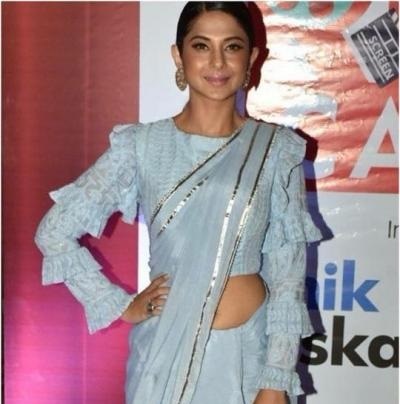 43. Pink Shrug Style Blouse Pattern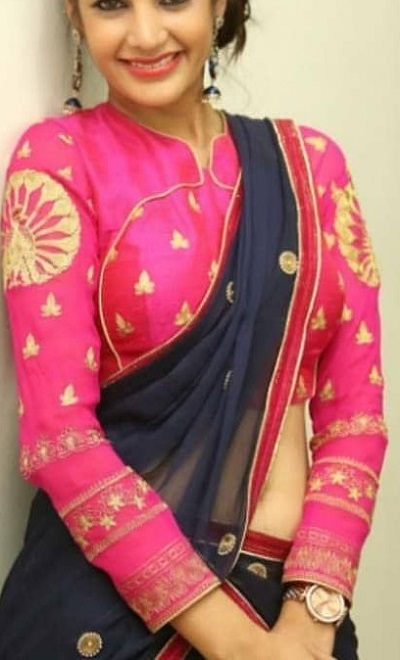 44. Lace Fabric Designer Blouse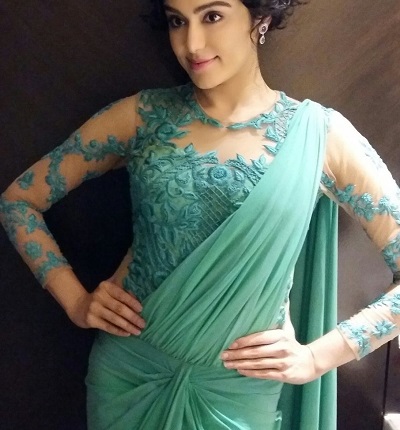 45. Stylish Net Embroidered Blouse Pattern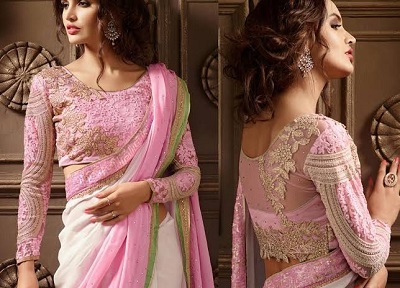 46. Cascading Ruffle Sleeve Blouse Design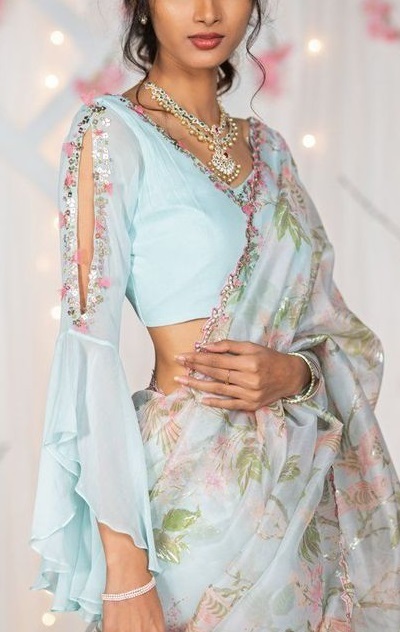 47. Dark Green Velvet Embroidered Blouse Design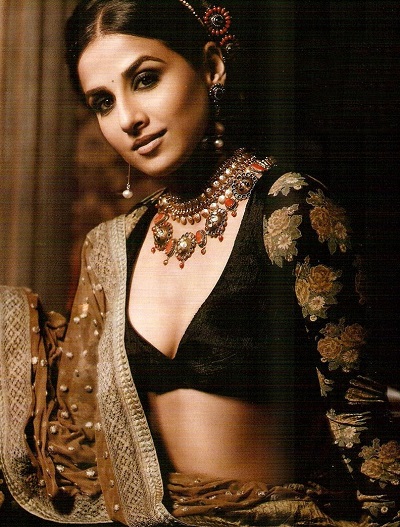 48. Cold Shoulder Full Sleeve Blouse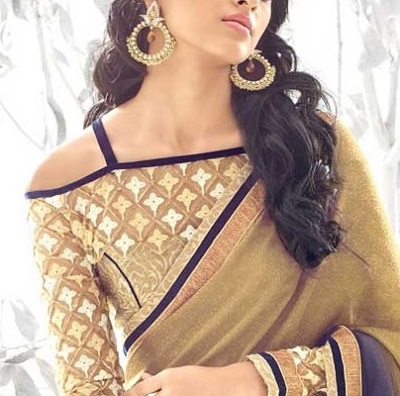 49. Full Sleeves Blouse Pattern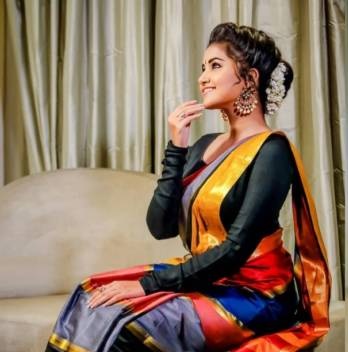 50. Embellished Blouse Design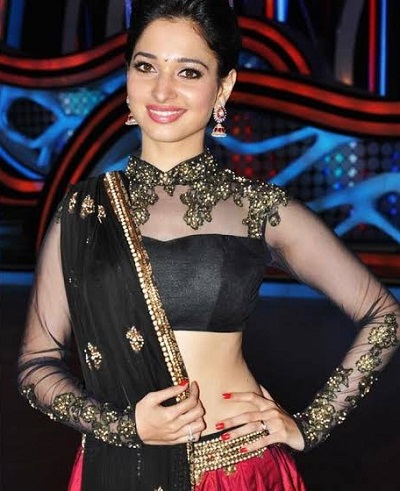 51. Peplum Jacket Style Blouse Pattern
These are the best looking saree blouse designs with long sleeves. You can try any of these and the most of these are also suitable for women for parties and weddings.