Velvet is a luxurious fabric that looks really good especially for the Indian ethnic wear. For the heavy sarees and lehengas, velvet blouses are just superb because they have that richness and elegance to them. Velvet fabric can be used for saree blouses in multiple ways. They can be heavily embellished with sequins and stones or even embroidery on velvet fabric is very elegant. So, here in this article, we are going to see the latest catalogue of the latest velvet saree blouse designs. These velvet blouses can also be paired with lehenga and other types of dresses.
Fashionable Latest Velvet Blouse Designs
Let's take a look at the trendy and Latest Velvet blouse designs.
1. Scoop neck velvet blouse with short sleeves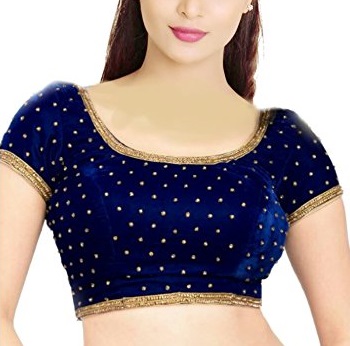 This blouse design is really amazing with blue velvet with golden borders on the neckline and edges. It has sequins all over and it is surely a party wear and festive wear velvet saree blouse.
2. Embroidered velvet Maroon saree blouse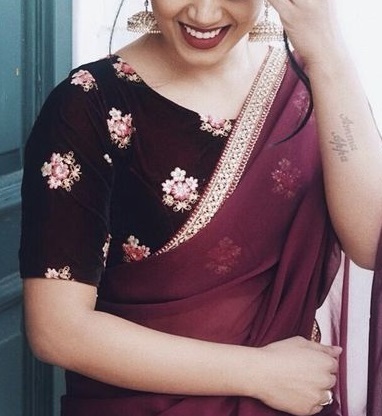 The embroidered velvet fabric is get and looks luxurious. This blouse has embroidery floral patches. It is a simple blouse with a shape neckline. The blouse is suitable to be paired with chiffon as well as net sarees.
3. Designer red velvet embroidered saree blouse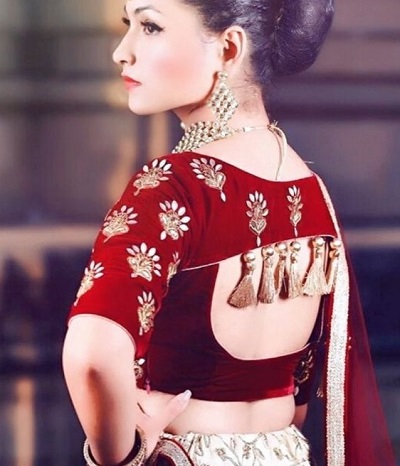 The gorgeous blouse has a nice back button with backless kind of design and heavy gold tassels. It is an embroidered velvet fabric, which is made with medium length sleeves. This can be paired with lehengas as well as for the sarees. The beauty of this embroidered velvet fabric is the floral patches and designs all over. Otherwise, it's a basic and simplistic design that is made unique and designer by the use of Golden tassels at the back.
4. Heavy embroidered high neck collar velvet blouse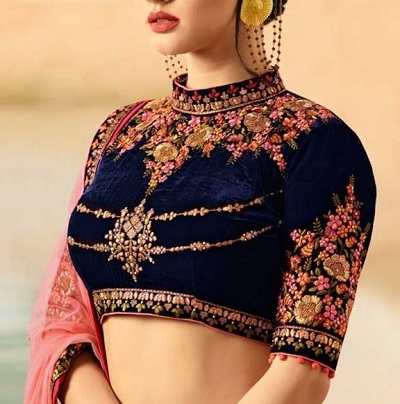 It's a very luxurious and elegant looking blouse with heavy embroidery work. For sure, it's a bridal or grand event appropriate saree blouse. The velvet blouse in royal blue fabric has embroidery in different colours. Golden embroidery is also seen. The neckline is embellished with the collar and the sleeves are also embellished with embroidery and stone work.
5. Deep back neck velvet blue blouse design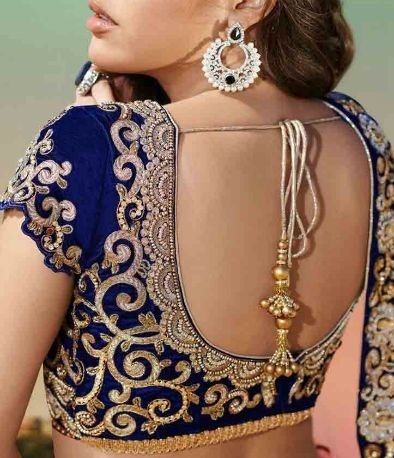 This blouse is a specifically made for the heavy sarees and lehengas. It is a bridal blouse in deep royal blue colour which looks really amazing. The jewellery like embroidery work is done on the neckline and all over the blouse. Even the sequins and stone work can also be seen. The short sleeves are designer that adds more charm to this blouse design.
6. Backless Maroon embroidered velvet blouse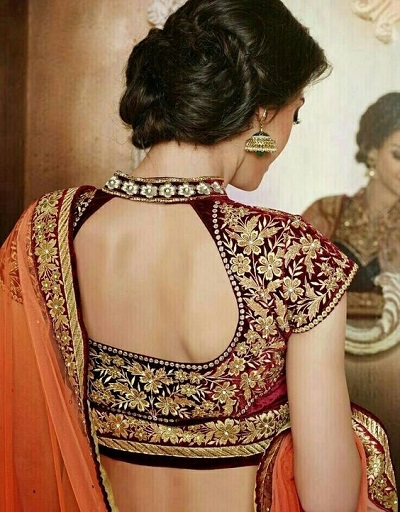 Not just for the regular sarees, but this blouse is amazing for the bridal red velvet lehengas. You can pair a golden saree or Golden lehenga along with this beautiful blouse. The richness of the embroidery on a Maroon velvet fabric makes this even prettier. The design and the back neck line make it attractive and there is a collar that also makes it a designer looking blouse.
7. Purple velvet blouse for weddings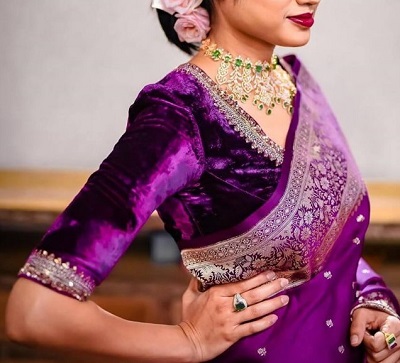 We are going for a wedding or for a party this purple blouse looks amazing. It has been paired with net or silk saree here in the same colour. However, the blouse can be paired with different types and colors of lehengas as well as for the net and chiffon sarees.
8. Copper coloured short sleeve velvet blouse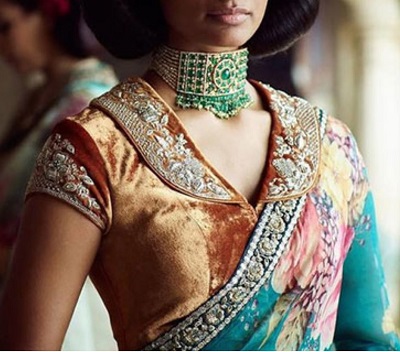 This blouse has a blazer like lapel collar which makes it designer. The embroidery on the collars and sleeves makes it unique and elegant. This is also a party wear velvet saree blouse design.
9. New model red velvet blouse pattern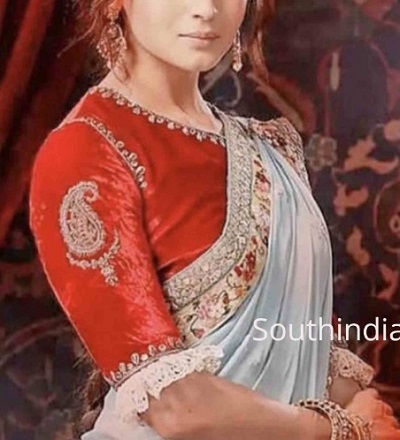 The red velvet blouse has embroidery work on the sleeves and there are patches on the sleeves and waist part. The blouse is made in a Boat shape neck line and some embroidery work is also seen. This blouse can be paired with silk and chiffon sarees.
10. Designer velvet blue blouse for sarees and lehenga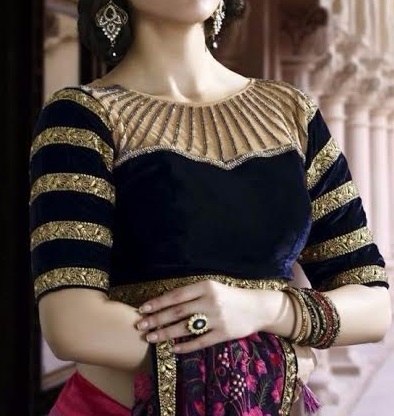 this is simply a gorgeous blouse that has designer neckline and sleeves. The parallel border bands on the sleeves makes it very luxurious and elegant. The neckline is boat shaped which has beautiful pattern. It is for sure one of the best looking velvet blouse designs that we have seen in this catalogue.
11. Net and velvet saree blouse design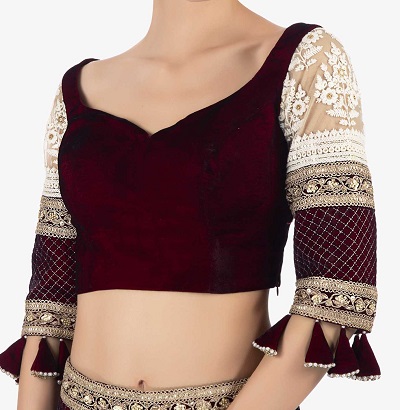 This is yet another beautiful velvet blouse which has net patches used over the shoulders and border. It looks really amazing and the blouse is simply a designer blouse piece, which is for the women who would like to try something trendy and stylish.
12. Golden plunging neckline embroidered velvet blouse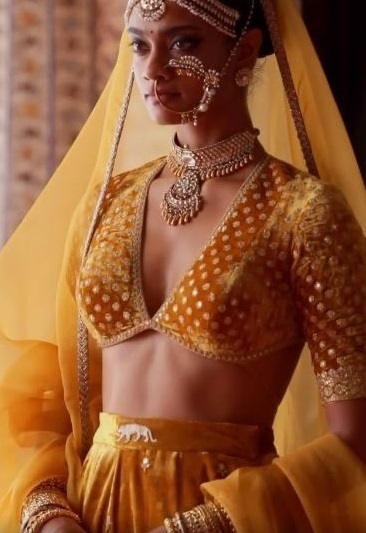 The bridal blouse a plunging v shape neckline and is a short blouse. It is for the glamorous events where you would like to look all luxurious and glamorous. The golden yellow colour also looks really beautiful and it can also be paired with the different colored lehengas and sarees.
13. Full sleeves backless velvet saree blouse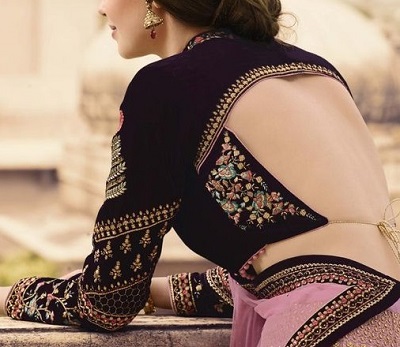 The backless saree blouse has a string at the back and the heavy embroidery work is seen on the full sleeves. It is a designer and very modern looking blouse that is for the women who would like to try the new designs of blouses.
14. Velvet blouse with rich embroidery and back zipper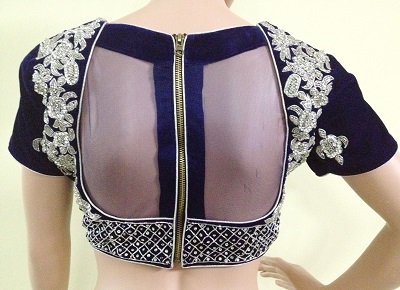 Zipper at the back of this blouse makes it very westernized and modern looking. The back design is also very alluring with the use of heavy embroidery sequins with the net fabric patch. So, it is also a modern and designer patchwork velvet saree blouse design. Not just for the sarees, but this blouse can also be tried for the lehengas as well as the latest readymade sarees.
15. Boat shape Neckline Velvet red saree blouse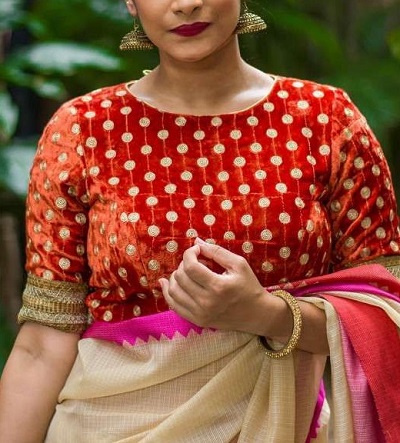 Boat shape neck lines are very popular because they are easy to wear and are comfortable. The red blouse hand embroidery all over and has border on the sleeves. It is a very elegant and sober looking blouse that can be paired with the heavy sarees as well as for the lighter chiffon and Georgette sarees. Here, it is being paired with a cotton silk saree.
16. Full sleeves green velvet blouse design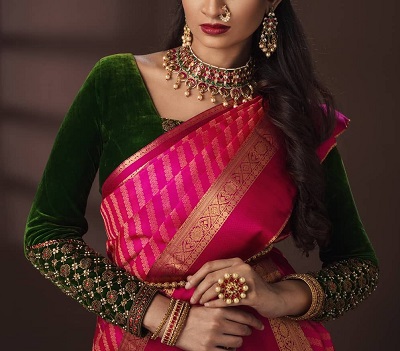 17. Sleeveless strappy velvet Maroon blouse design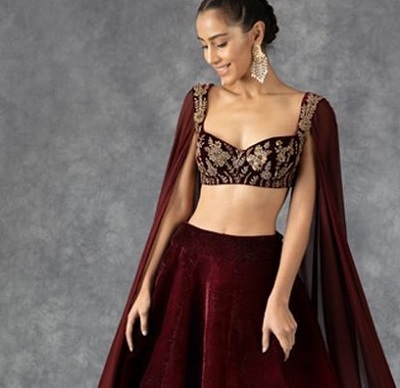 18. Shoulder embroidered red velvet blouse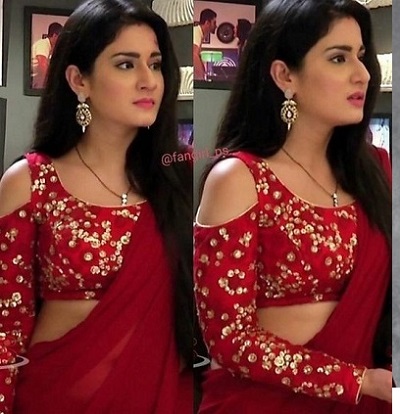 19. Dark purple scoop neckline velvet blouse design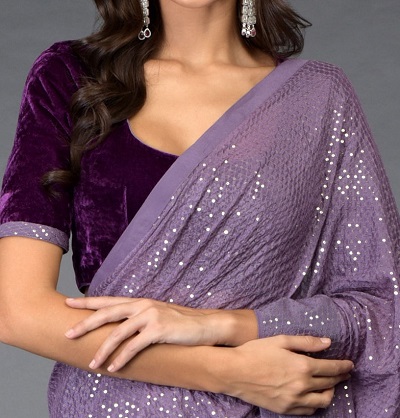 20. Off shoulder level under velvet blouse with sequin work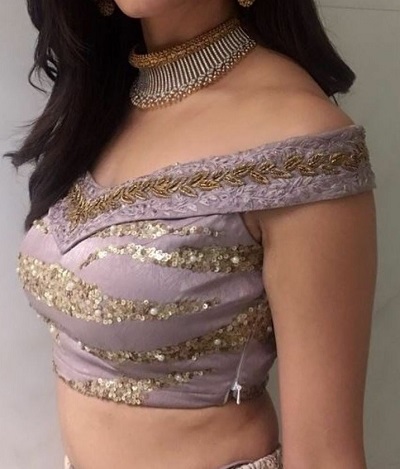 21. Velvet blouse with heavy border in pink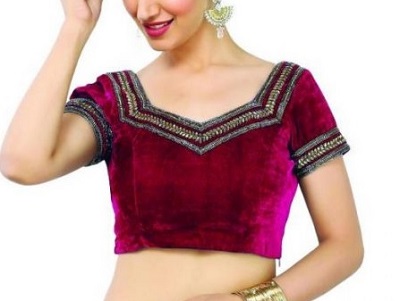 22. Maroon collared shirt sleeves velvet blouse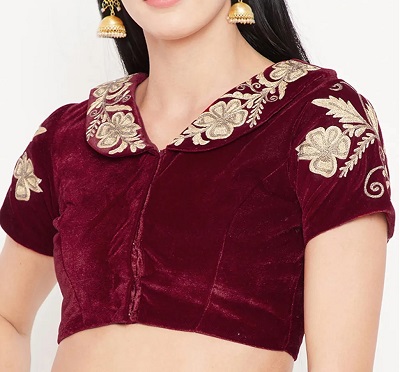 23. Royal purple velvet saree blouse design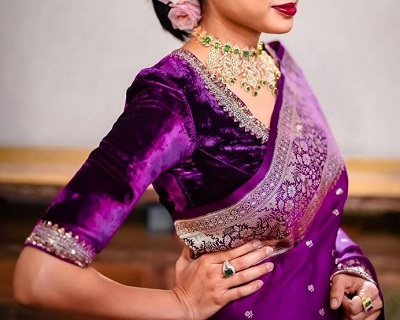 24. Heavy embroidered velvet blouse with collar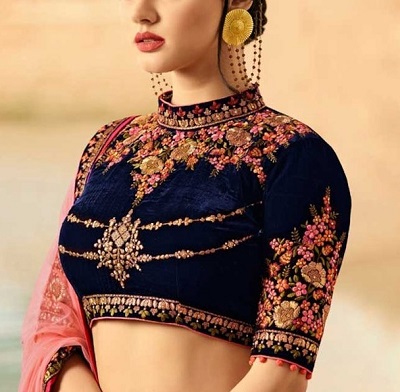 25. Full sleeves embroidered velvet blouse design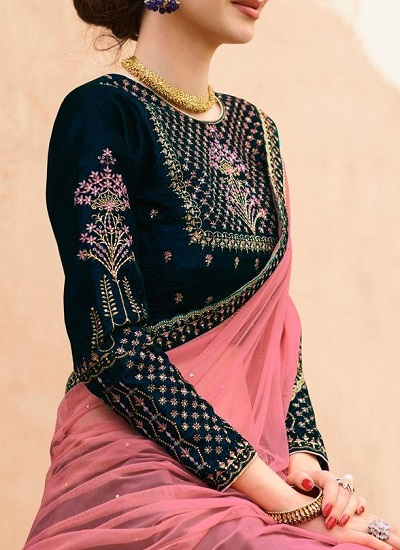 26. Embellished green velvet blouse for lehenga and sarees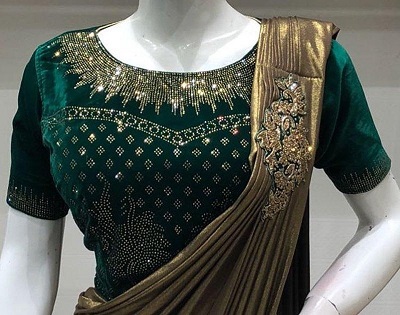 27. Designer dark green velvet blouse with bead work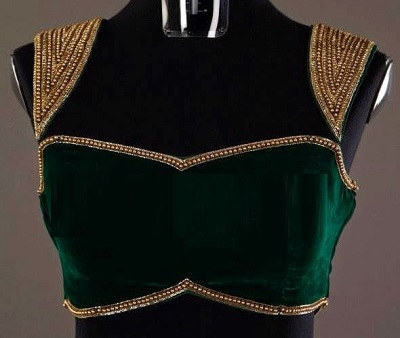 28. Simple velvet and net fabric blouse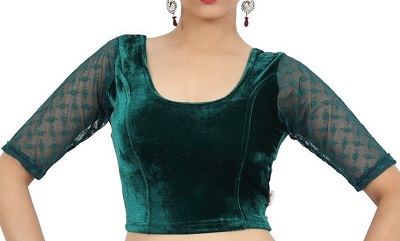 29. Wedding wear Maroon heavy embellished velvet blouse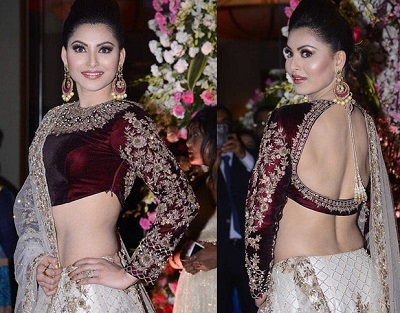 30. Stylish embroidered velvet blouse with waist band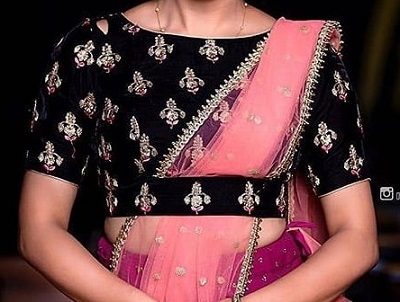 31. Velvet blouse with embroidered collars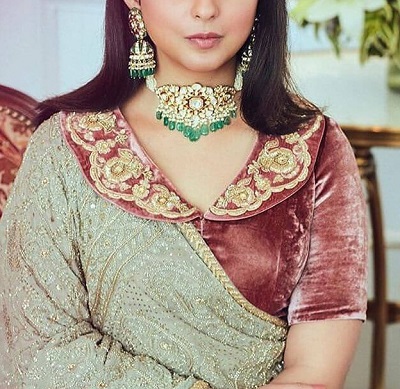 32. Bridal velvet blouse design for parties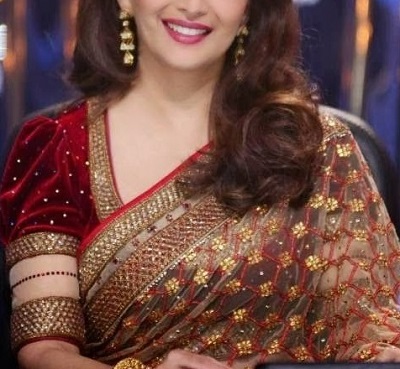 33. Yellow gold embroidered bridal velvet blouse pattern
34. Velvet and net embellished blouse with sleeveless pattern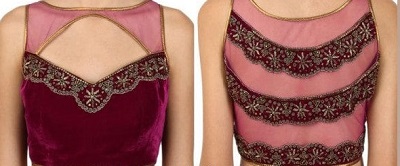 35. Stone work velvet blouse with boat neckline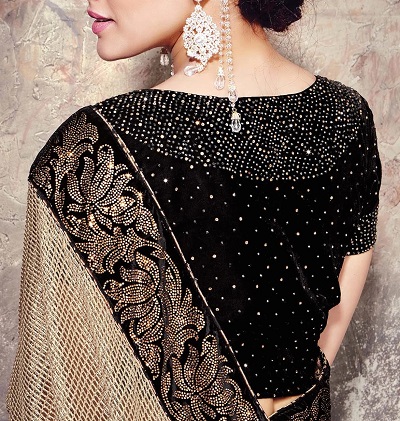 36. Embellished sleeves velvet boat neckline blouse
37. Simple strappy green velvet blouse pattern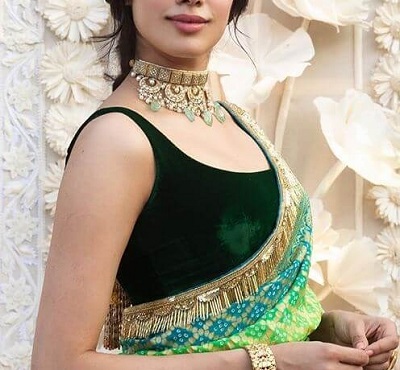 38. Blue heavily embellished velvet blouse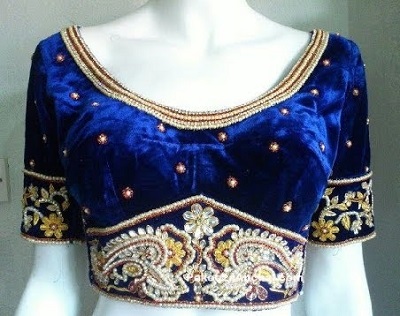 39. Purple velvet blouse with straps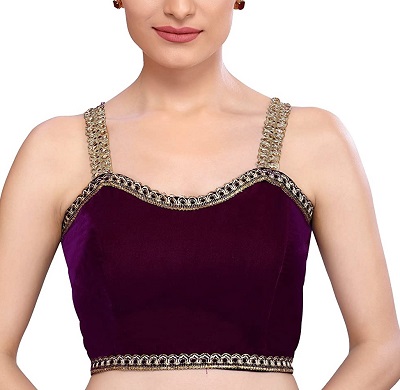 40. Patchwork blue velvet blouse design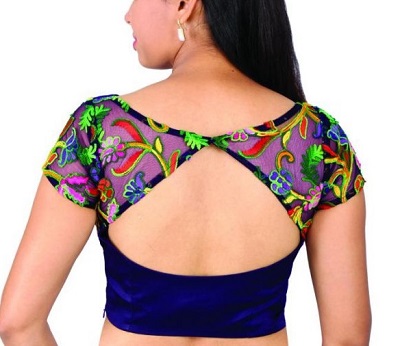 41. Net and velvet heavy embellished velvet lehenga blouse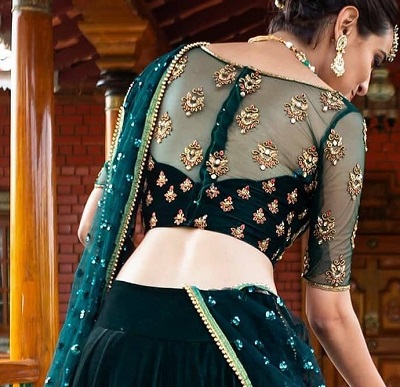 42. Stylish simple red velvet blouse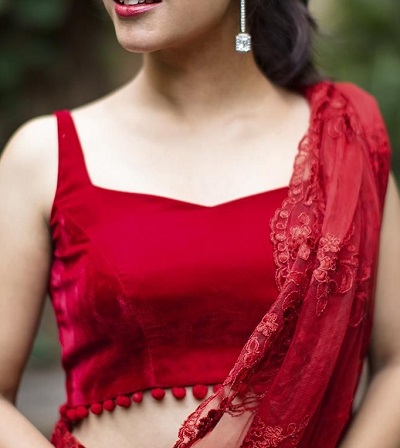 43. V-neckline black velvet blouse design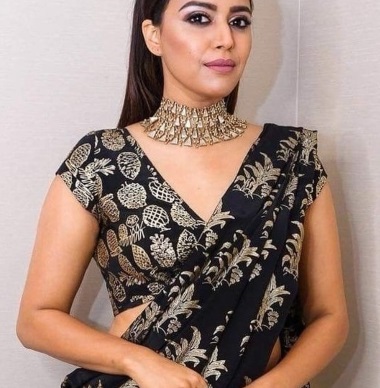 44.  Velvet and lace fabric blouse pattern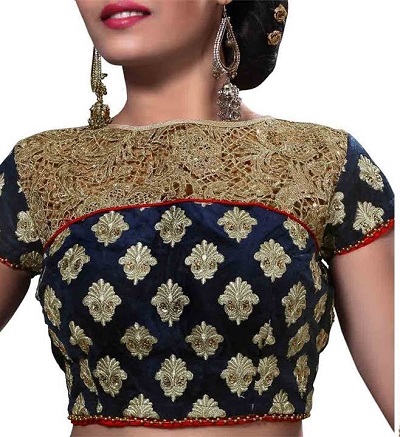 45. Black embroidered velvet party wear blouse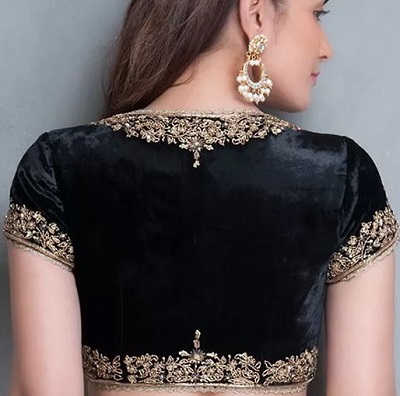 46. Patchwork zipper velvet blouse pattern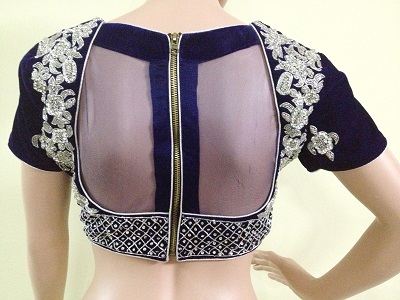 47. Stylish off shoulder blue velvet blouse design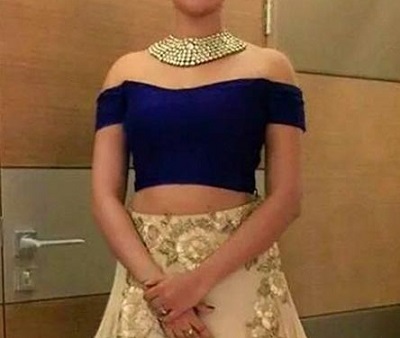 48. Velvet blouse with net and border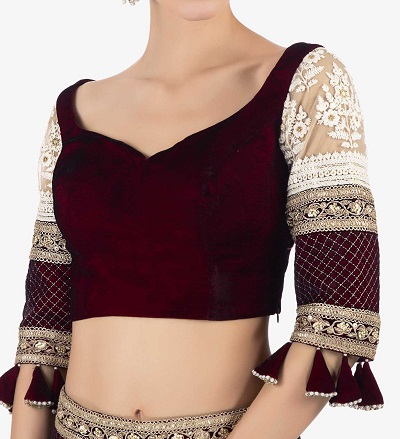 49. Simple Black net and velvet blouse pattern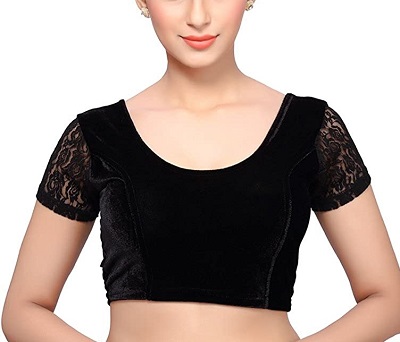 50. Zari work velvet blouse design