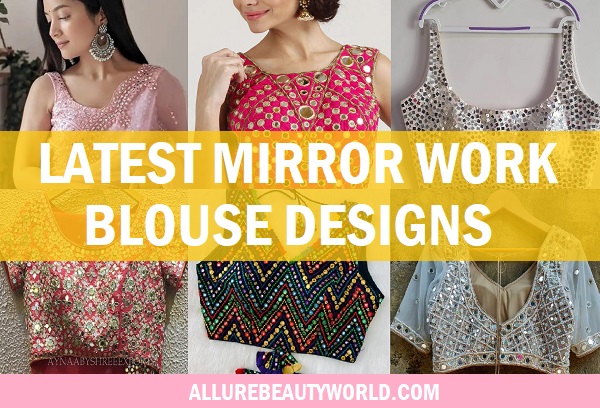 Mirror work blouses are absolutely stunning for any wedding or Party. The beauty of a mirror style blouse is that they look quite attractive and the way they have been designed makes them quite eye-catching. There are different types of mirror blouse designs which are available and even the designers are coming up with the latest designs. Designer mirror blouses have those delicate and immaculately done embroidery along with the mirrors strategically put together. On the maggam embroidery as well mirrors are used extensively. The beauty of a mirror work blouse is that they make your blouse look embellished, heavy and appropriate for the weddings and events where one would like to get over dressed in fully embellished clothes. Talking about the latest collection of the blouse designs together, here we have this exciting and trendy collection of mirror work blouse designs for sarees and lehengas.
Why Mirror Work Blouses Are Amazing For Parties?
If you are bored of wearing the same type of cotton blouses or heavily embroidered or sequin studded blouses then the mirror work blouse would definitely make your traditional and ethnic wear sarees or lehenga to a new level.
Types of Mirrors Used
The best thing about the mirror work blouses is that they involve the embroidery which is actually done to hold the mirrors together on the fabric. There are mirror rings also used to put the mirrors on the fabric, however, shisha embroidery or the mirror embroidery is done for expensive blouses. This is the hand embroidery, which makes the blouse piece look decorative and designer at the same time. The mirrors can be either the real mirror, plastic or even the metal mirrors. These mirrors will be attached to the blouses either by a mirror ringlet or by making the mirror ringlet with the help of intricate embroidery itself on the fabric. Whatever is the type of mirrors used or the embroidery done on the blouse, it is for sure that it gives you that dazzling effect to your Indian traditional party wear clothing. The price of the mirror work blouse can vary from the kind of embroidery done and the fabric chosen.
Paring Up with Different Sarees
To add a modern touch you can pair your mirror blouses with the Pattu silk sarees or even with the plain sarees. For the Navratri Puja and for the Indian festivals mirror blouses are also prepared with plain sarees. These sarees can be in net fabric, georgette and chiffon fabric. Pairing mirror work blouses with silk and cotton sarees is also innovative and trendy this season. Grand wedding or event then mirror work can certainly help you take your dress to a new step. The mirror work can be seen on the neckline, on the sleeves and on the bodice part. There are also mirror blouses where the blouse would be all plain but the work would be extensively done on the backside. This is why, there is so much that one can do when it comes to blouse designs. Silk blouses are also seen with mirror embellishments.
Choosing The Right Saree Blouse
If you wish to give your pain saree a new look, then choosing the right blouse with the mirror embroidery would definitely help you. The full body work mirror blouses can be a little expensive but they would certainly give you that plain saree and heavy blouse look seamlessly. Therefore, you can choose from the vast range of designs and patterns of mirror work blouses. When it comes to mirror blouses the Kutch embroidery is quite popular. There can be simple mirror blouses or there are even the blouses bearing maggam or aari work. So it depends on your choice and what type of embroidery you want with your mirror blouses.
Latest Types of Mirror Work Blouse Design For Saree and Lehengas
1. Full Mirror Work Red Blouse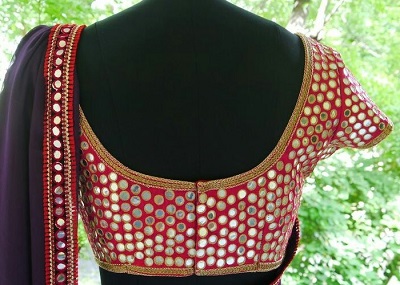 This is a really stunning saree blouse with the border on its edges and full mirror work. It has a round neck shape in the front with a deep scoop neckline at the back. The short sleeves also take the look of this blouse to another level and keep your dress appropriate for grand events and weddings.
2. Mirror and Kundan Work Blouse Design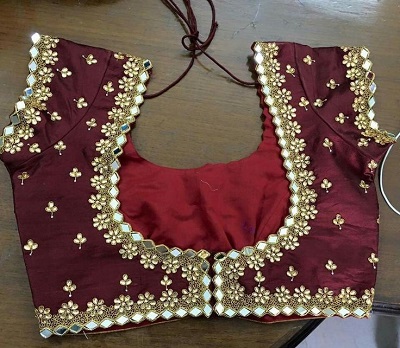 Mirror and kundan work goes hand in hand and they can create a beautiful design which is so breathtaking and intricate. The design here is ideal for a bridal trousseau and it can be certainly used as a blouse for the Karva Chauth sarees as well as for the dresses and sarees for the post bridal events.
3. Pink Princess Cut Mirror Embroidered Blouse Design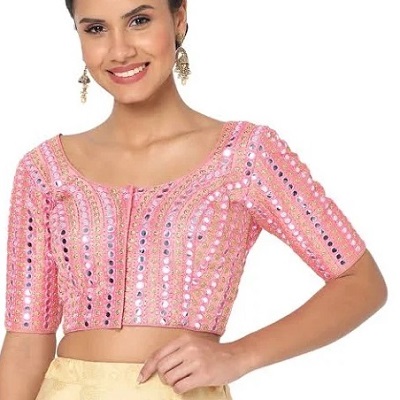 Such a gorgeous blouse design it is! We really love this blouse design because of the super cute round neckline in the front and a deep round scoop neckline at the back. It has hooks in the front part and it is being made in a princess cut pattern. Elbow length sleeves also adds a new look to this design. Full sleeves and short sleeves are quite common while elbow length sleeves are there in the trend again. The mirrors used on this blouse are not real mirror but they are the metal mirrors which are lightweight and will not weigh down your blouse. It is ideal for the lehengas as well as for the sarees.
4. Tube Top Style Mirror Blouse Design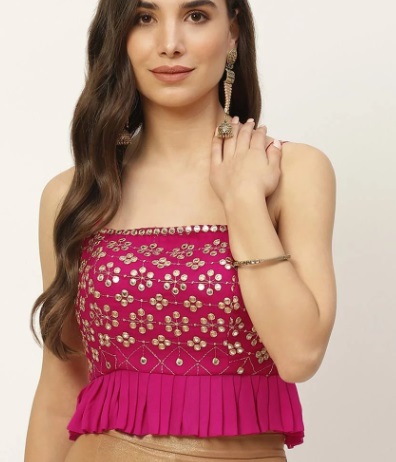 A lot of women would love to try something modern and yet keeping the look traditional. For them, this tube style blouse is perfect. It has mirror strategically placed in to create beautiful floral design in addition to the pleated border at the bottom. It is surely a gorgeous blouse which will make you look modern and carefree.
5. Noodle Strap Mirror Blouse Design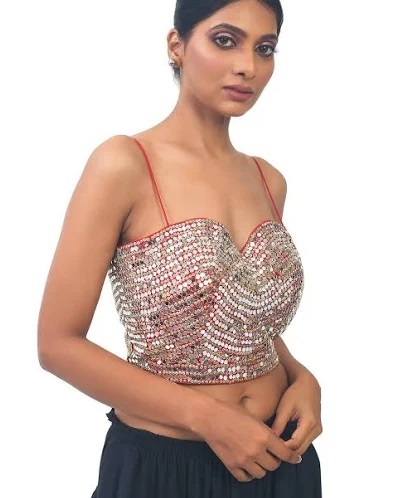 The thin noodle strappy blouse is amazing and modern. It is more like a crop top that is quite common and is usually seen in the western wear. In this blouse, clearly you can see that it is fully covered with small mirrors and the mirrors have been placed with the help of embroidery. The beautiful blouse is for the women who would love to explore the modern side of Indian traditional wear. They can be mirror blouse designs for pattu sarees too.
6. Sleeveless Organza Pink Mirror Embellished Blouse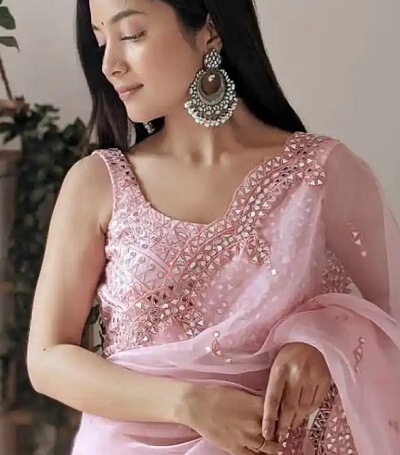 An organza blouse is like a must have in your wardrobe. This organza blouse in pink color is not only beautiful, when it comes to soothing and attractive color but the embroidery is also quite subtle and decent. The elegant looking blouse is made with thread embroidery and mirror work. It has a perfectly made round neckline in the front and deep round neckline at the back.
7. Mirror Embroidered Halter Neck Blouse Design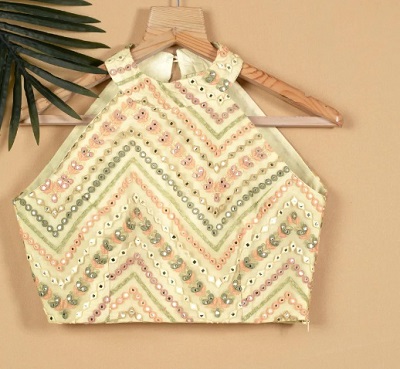 This embroidered halter neck blouse is a yet another staple for the man who would love to explore the modern Vibes in the Indian traditional wear. The Halter blouse has a side zipper and is made with the princess cut pattern. The party appropriate halter style blouse has nice and soothing pastel colors with small mirrors used with the embroidery.  To become the centre of attention in a party this attire would certainly play its part well.
8. Boat Neck Sleeveless Yellow Mirror Work Blouse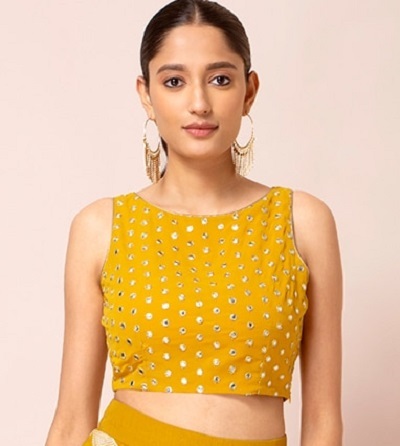 If you want a mirror blouse like a crop top, then this is the perfect choice. The mustard yellow color blouse is soothing and very attractive blouse with clean cut pattern. It has a boat neck with sleeveless pattern and can also double up as a crop top for your lehengas sarees and even with the skirts to create the perfect Indo Western look this festive season.
9. Red Mirror Embellished Saree Blouse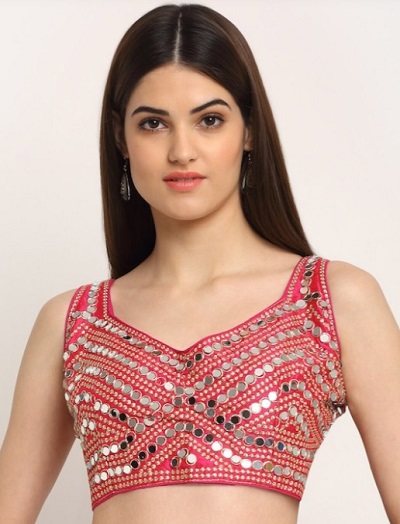 When we say mirror embellished then that means that the blouse has gorgeous and neatly done embroidery all over like this blouse here. It is a sleeveless blouse with a sweetheart neckline and mirrors all over. The blouse has real mirror that makes it look beautiful and enchanting. This can be your perfect saree blouse for pattu sarees. Even for the new brides this blouse is like a staple that they can keep in their wardrobe. It can also be used to mix and match your outfits.
10. Blue Sleeveless Mirror Embroidered Saree Blouse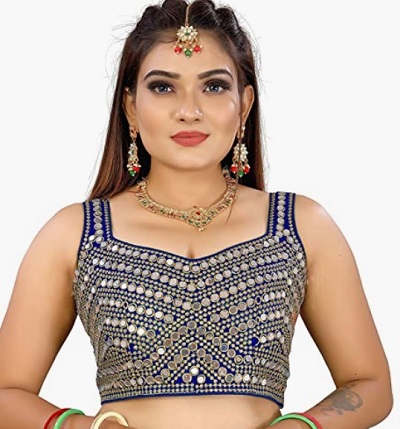 The immaculate and intricate embroidery has mirrors stacked together to create gorgeous design. This is a strapless blouse which is ideal for long as well as sarees. These mirror maggam work blouse designs are apt for parties to look your best and absolutely stunning.
11. Sleeveless Silver Mirror Blouse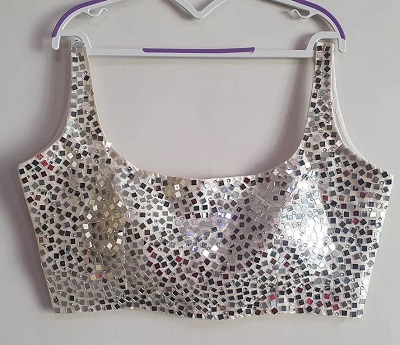 The mirror work blouse like this is also a staple which you can try with different colored sarees. The mirrors are not the real mirrors but they are of plastic. The blouse has round neckline with thin strap on the shoulders. The princess cut blouse is a wedding blouse flaunting mirrors all over. This can appropriately called as a full mirror work blouse pattern. In this blouse, there is no embroidery done and the mirror has been stuck on the blouse without any embroidery. Small rhinestones in the silver color are also seen that gives it a bit of depth and effect.
12. Mirror Work Kutch Embroidered Blouse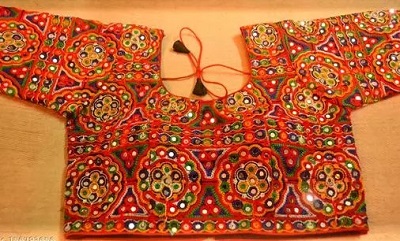 Kutch embroidery is highly popular in the areas like Rajasthan and Gujarat. Kutch embroidered mirror work blouses are popular during the Navratri festival. This is a kutch work with mirror blouse which is so beautiful and with the use of multiple colors, this is for sure bright and vibrant.
13. Silver V Neck Small Mirror Work Blouse Designs
It doesn't mean that in the mirror embellished blouses has to chunky and overtly blingy. But they can also be small and dainty mirrors with just a little bit of shine and reflection to your attire. Like this blouse here has a V neckline with short sleeves and is ideal as a blouse for the girls. This can be used as a saree blouse or as a lehenga blouse as well.
14. Mirror and Pearl Embellished Blouse Design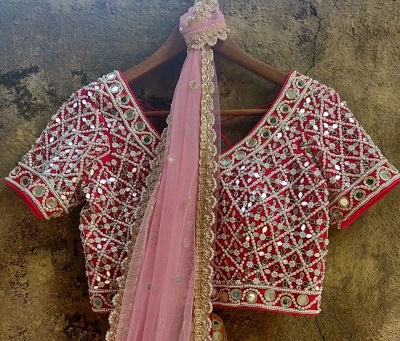 This is an extremely gorgeous mirror embellished blouse which is made even prettier and more attractive. The dainty small pearls and mirror work adds the depth and dimension to this blouse to create a beautiful effect. The mirror can be seen here and there are mostly on the neckline and on the sleeves add that glittery look ham to this blouse that it is worth going for.
15. Designer Mirror Embellished Strappy Blouse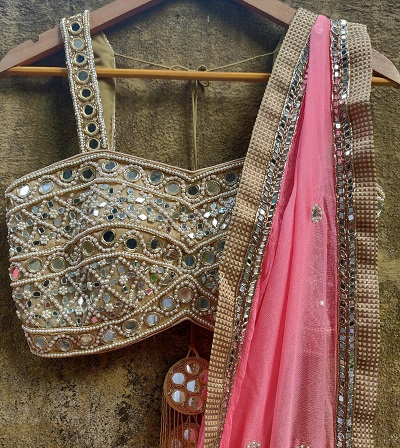 For women who wish to flaunt modern and bold blouses and are always ready to experiment something modern, this is it. This blouse is a gorgeous well fitted and designer blouse studded with pearls and mirrors. It is ideal for lehenga as well as sarees.
16. Small Mirror Embellished Bridal Blouse Design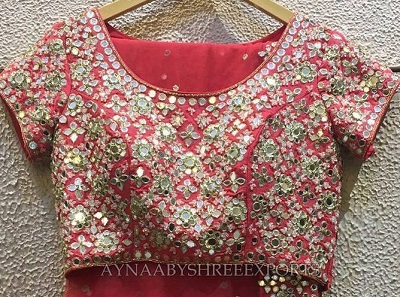 The blouse has rich and intricate maggam work over with small mirrors is put together encircled by the zardosi work. The zardosi work is so popular when it comes to bridal attire that it is a staple and must have for the bridal trousseau.
17. Simple Cotton Mirror Embellished Blouse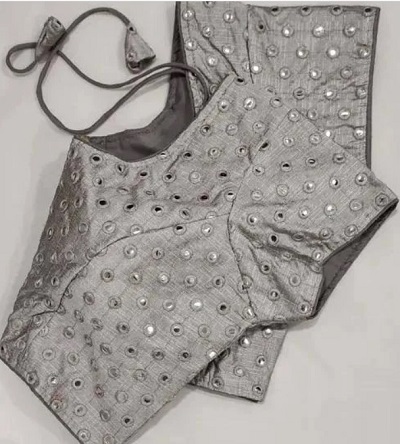 This grey blouse here is in the cotton Silk fabric which is made with bust pads and princes cut pattern.  As the blouse is stitched with the pads, it is also pretty comfortable to wear. During the summer season, when you are not in a mood to wear the heavy and luxurious saree blouses, then the Cotton Silk blouses can be at your aid. This blouse comes with a breathable fabric and has a nice pattern with mirrors all over. This mirror work blouse is outstanding, because it is simple sophisticated and elegant at the same time.
18. Grey Cotton Mirror Work Blouse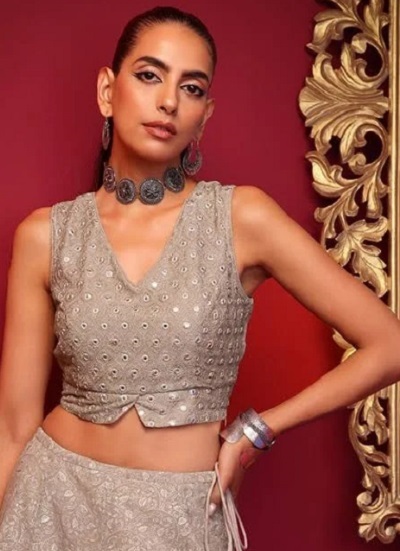 It has a very unique and interesting design with a v-shape neckline. The sleeveless cotton Silk blouse is ideal for girls as well as the women who would love to try it with their lehengas and sarees.
19. Mirror Work Rajasthani Kutch Embroidery Blouse Design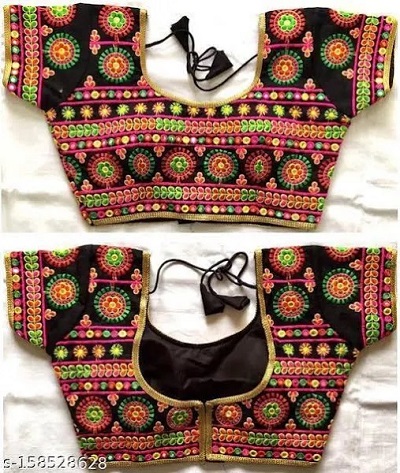 The multiple colors on a black base look so vibrant and amazing. This has a Kutch embroidery blouse design with mirror here and there. The neatness of the embroidery is quite hard to miss and is distinguishable.
20. Designer Mirror Work Party Wear Lehenga Blouse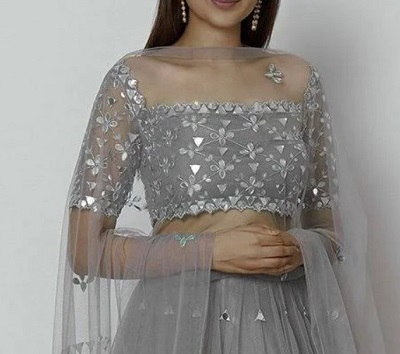 The blouse design here has a very interesting and unique pattern and mirrors all over and hence is perfect for the lehenga. This is a perfect blouse for sarees and lehengas.
21. Short Sleeves Mirror Embroidered Blouse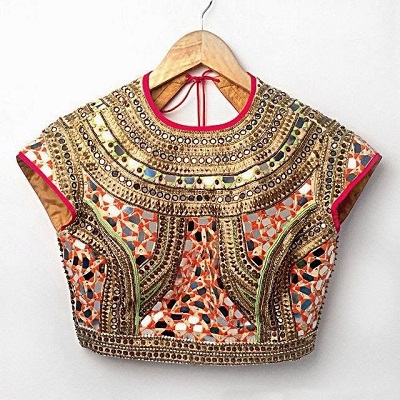 The blouse is so beautiful and looks like a piece of art for sure. It has multiple colors and the design and the pattern is so eye catching and attractive that it instantly draws the attention. It is ideal for lehengas and even with the plain georgette saree, this would look even better. You can have all eyes on you, when you wear such a stunning designer attire.
22. Golden Mirror And Beaded Blouse Design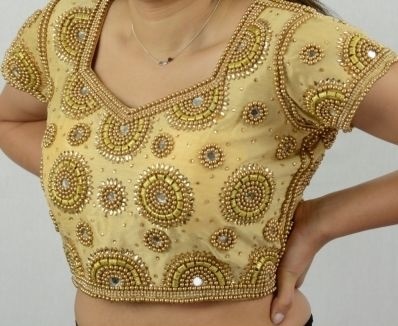 Like we always say that a golden blouse is a must have in your closet. The reason is pretty simple that gold is a color that goes with almost all of your Indian wear. So whenever you are falling short of a blouse with your saree lehenga this can certainly come to your rescue.
23. Blue Silk Square Mirror Embroidered Blouse
24. Designer Golden Mirror Work Blouse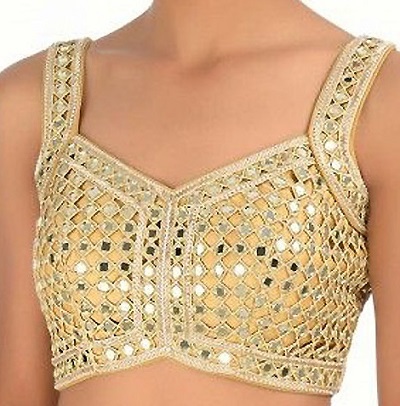 25. Mirror Beaded Velvet Blouse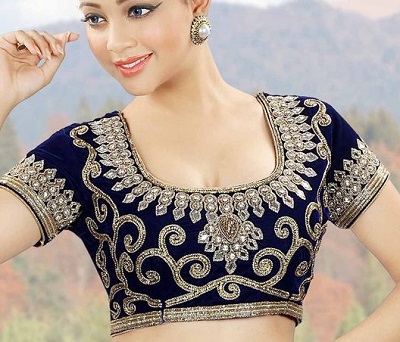 26. Collared Orange Heavy Mirror Work Blouse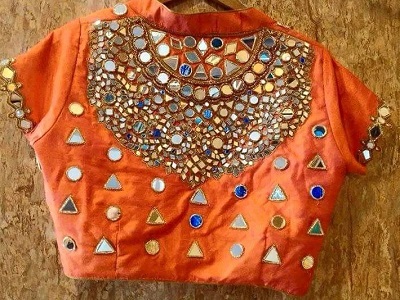 27. Cut Work Pink Zari and Mirror Embroidered Blouse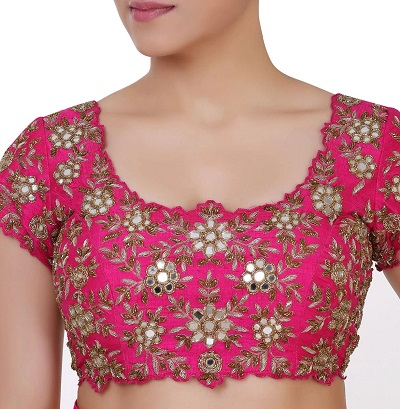 28. Jewelery Pattern Full Sleeves Mirror Blouse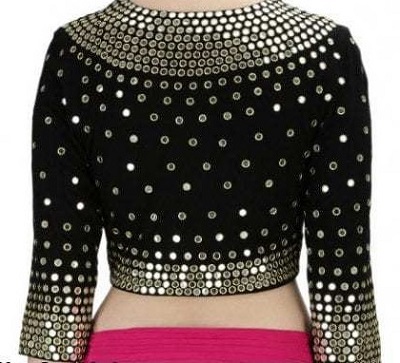 29. Golden Heavy Embroidered Blouse Design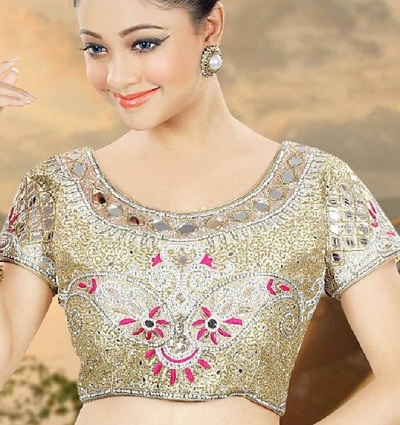 30. Cotton Silk Multi Collared Mirror Blouse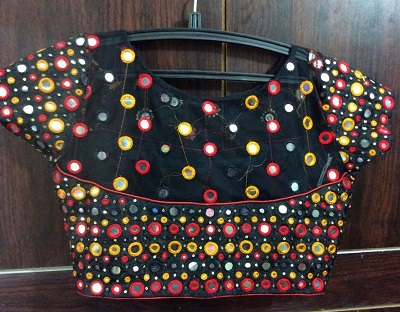 31. Red Bridal Blouse With Mirror Embroidery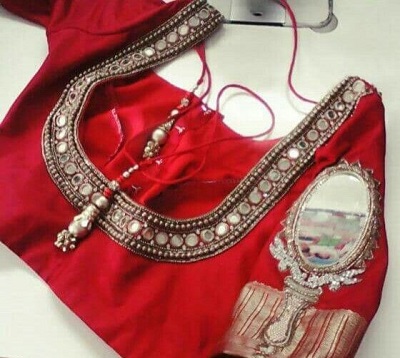 32. Sweetheart Neck Line Mirror Golden Blouse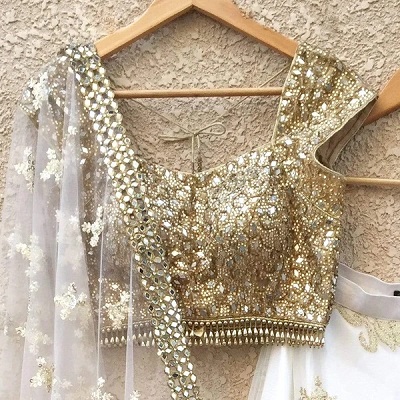 33. Chinese Collar and Mirror Blouse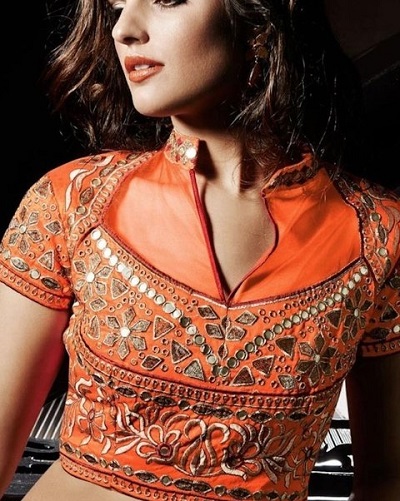 34. Short-Sleeved Mirror Embellished Blue Blouse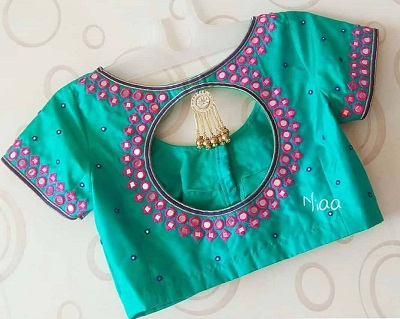 35. Cotton Silk Blue Party Wear Silk Saree Blouse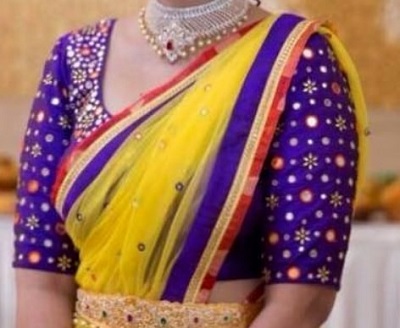 36. Golden Heavily Mirror Embellished Blouse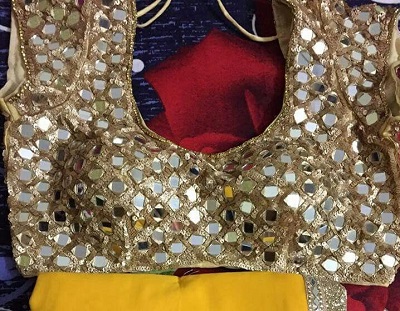 37. Mirrored Cotton Silk Blouse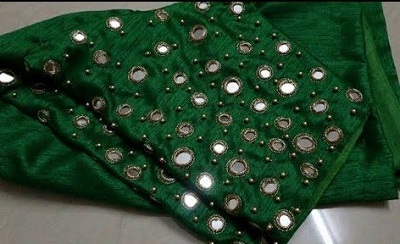 38. Full Mirror Work Dress Padded Blouse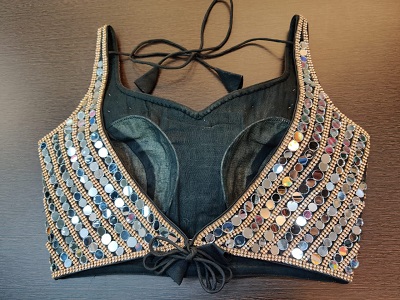 39. Red Heavy Mirror Work Padded Blouse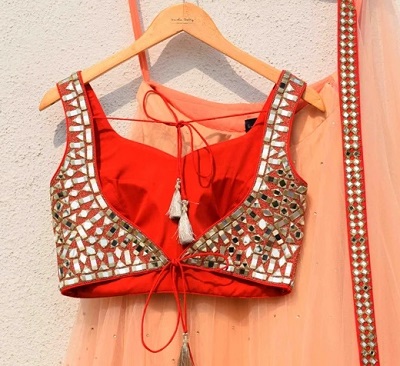 40. Big and Small Mirror Embroidered Blouse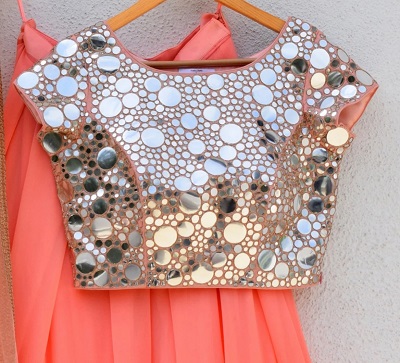 41. Black Thread Embroidered Mirror Blouse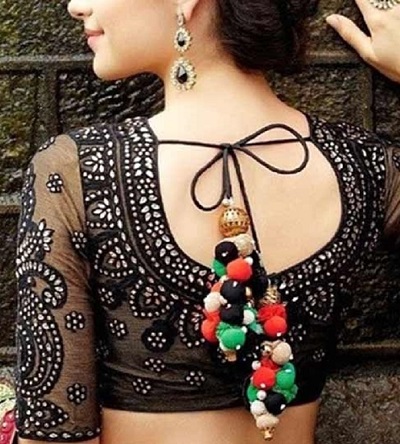 42. Silver Heavy Mirror Embroidered Saree Blouse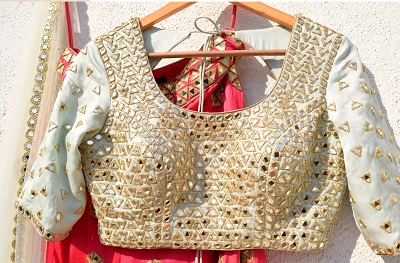 43. Simple Cotton Silk Pattu Mirror Blouse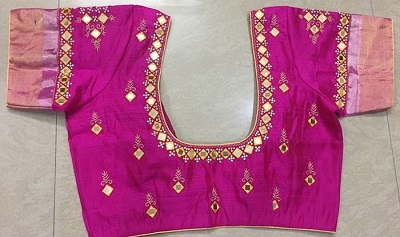 44. Heavy Mirror And Zari Embroidered Golden Blouse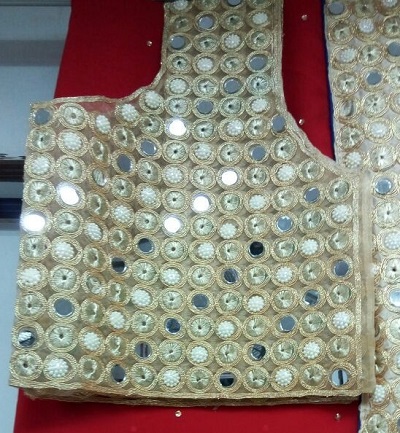 45. Designer Yellow Multicolored Blouse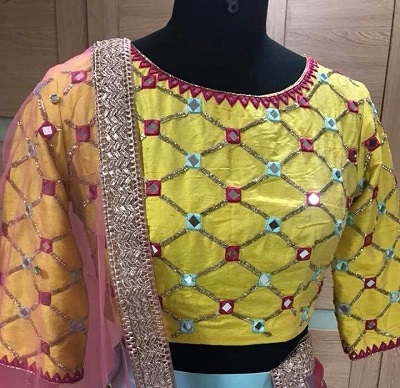 46. Blue Maggam Work Mirror Blouse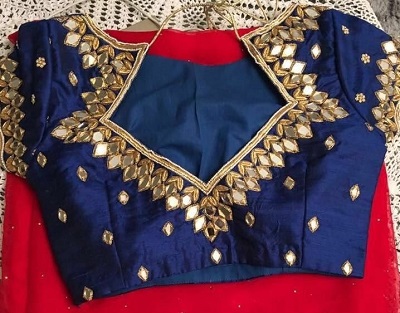 47. Boat Neck Blouse Pattern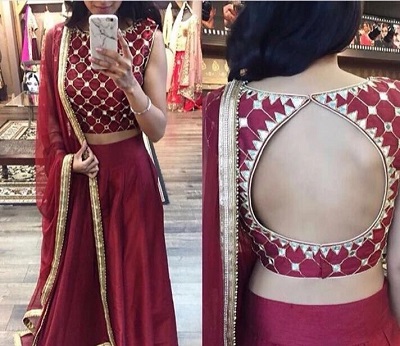 48. Designer Full Sleeves and Mirror Work Saree Blouse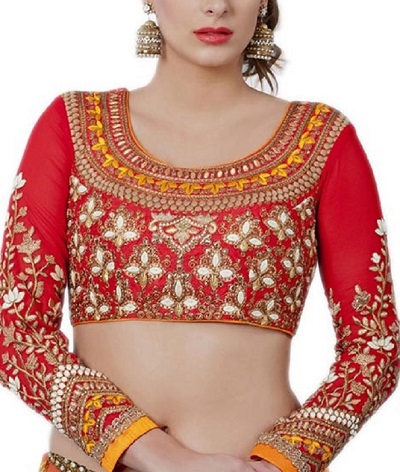 49. Golden Mirror Full Body Lehenga Blouse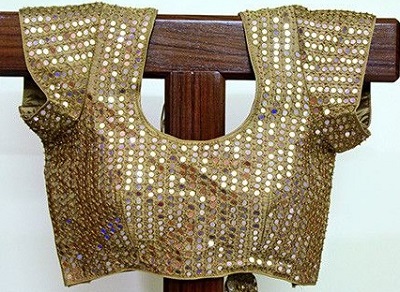 50. Georgette Mirror Embellished Blouse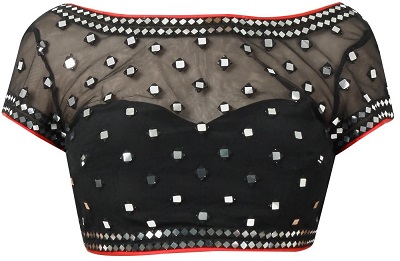 51. High Neckline Big Mirror Work Orange Blouse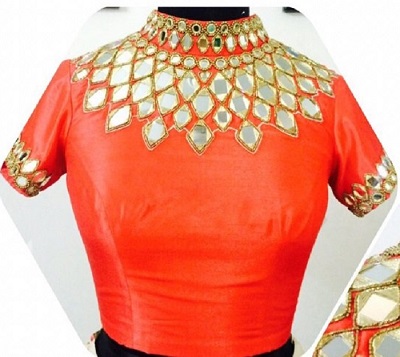 52. Short Sleeve Party Wear Mirror Blouse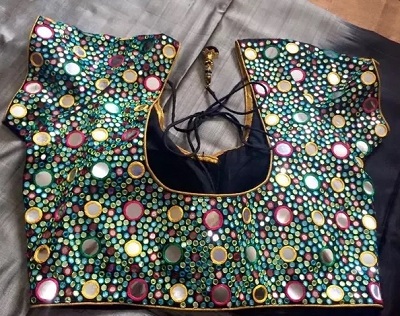 53. Designer Golden Patch Mirror Embroidered Saree Blouse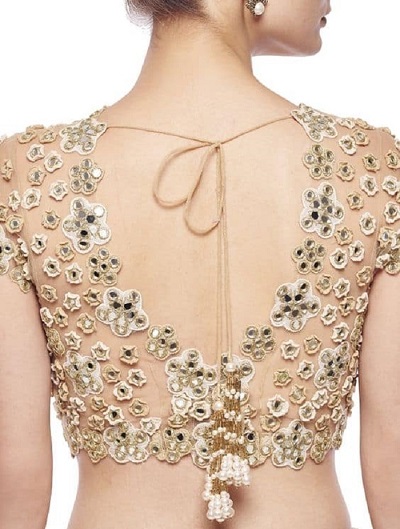 54. Cotton Silk Mirror Party Wear Saree Blouse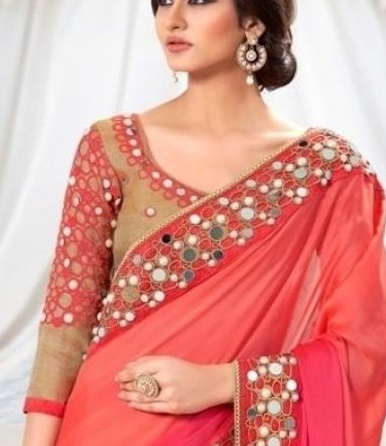 55. Sleeveless Pink Cotton Saree Blouse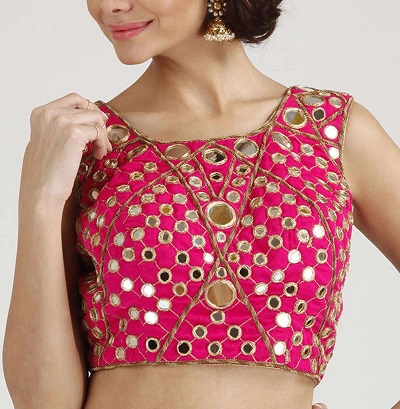 56. Cotton Silk Zari Pattu Blouse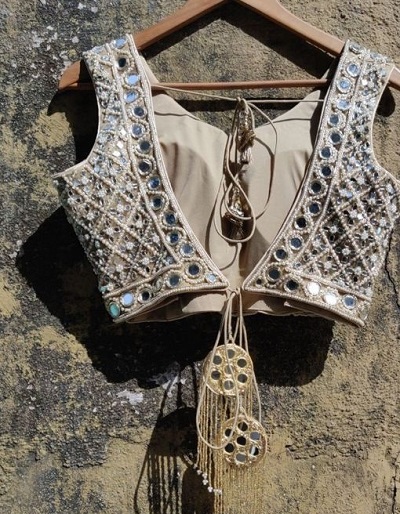 57. Brocade Mirror Embellished Saree Blouse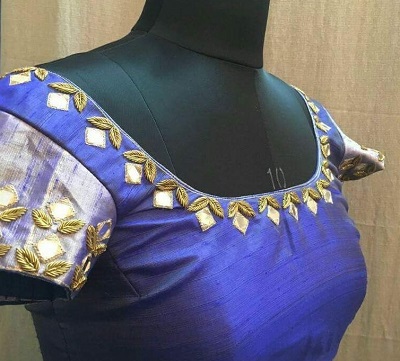 58. Silver Patchwork Mirror Gota Blouse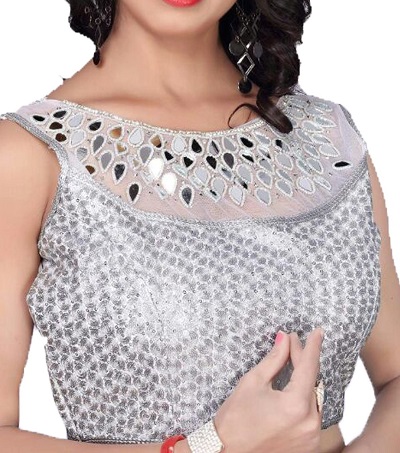 59. Green Boat Neck Mirror Blouse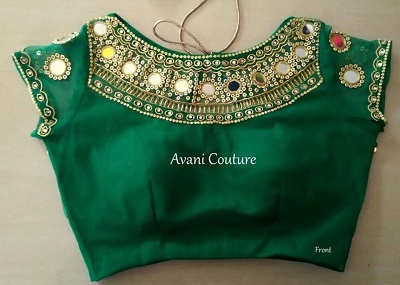 60. Blue Mirror Maggam Blouse Pattern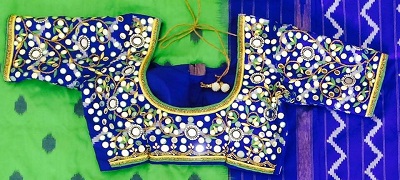 61. Maggam partywear Blouse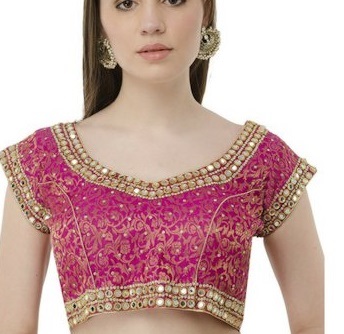 62. Deep Back Neck Mirror Embellished Blouse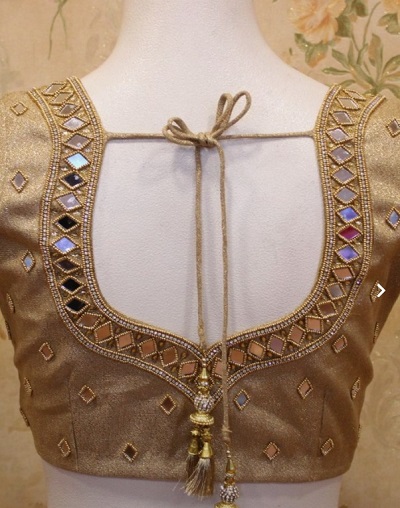 63. Designer Full Body Mirror Work Blouse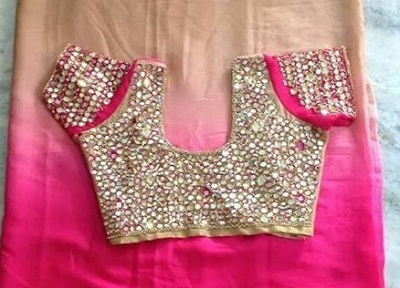 64. Heavy Mirror Work V Neck Lehenga Blouse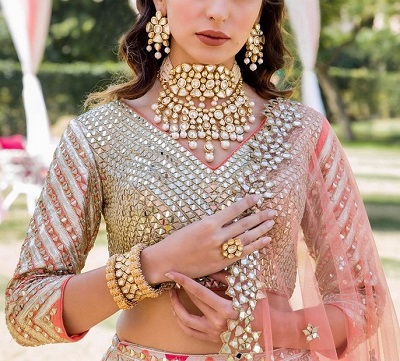 65. Designer Off Shoulder Mirror And Pearl Work Lehenga Blouse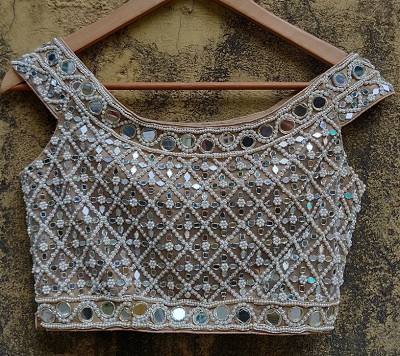 66. Multi Colored Mirror Rajasthani Blouse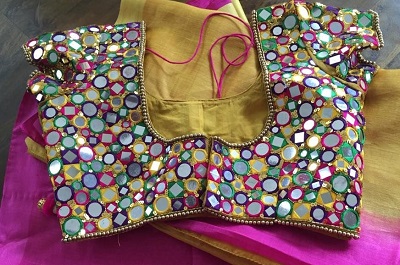 67. Georgette Patchwork Multicolored Kutch Blouse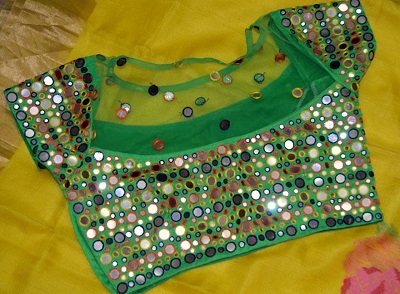 68. Stylish Halter Pattern Padded Blouse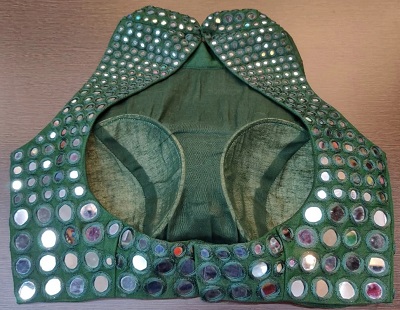 69. Heavy Bridal Maggam Work Mirror Blouse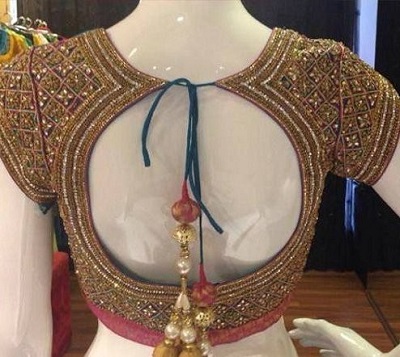 70. Blue Cotton Silk Embroidered Mirror Blouse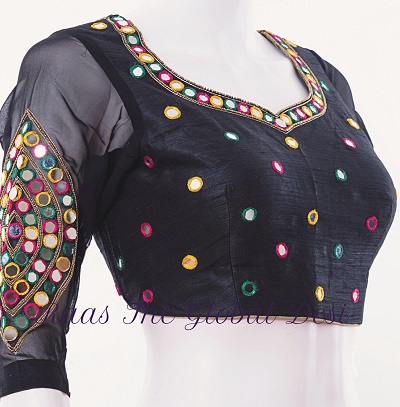 71. Designer Back Blouse Pattern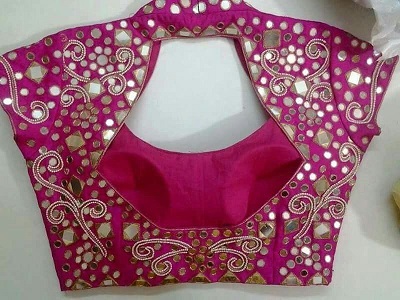 72. Mirror Embellished Lehenga Blouse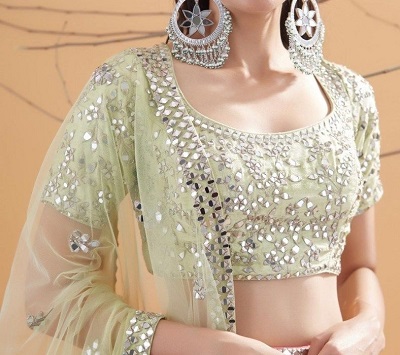 73. Green Cotton Silk Party Wear Mirror Embellished Blouse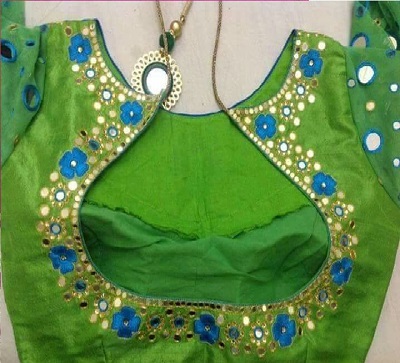 74. Mirror Work Silk Saree Blouse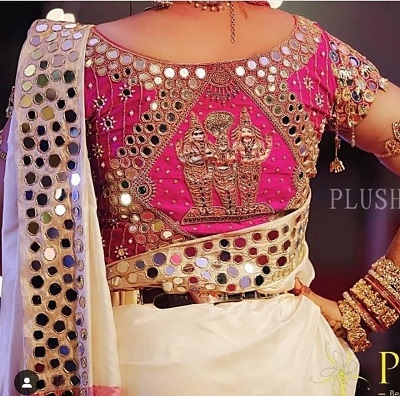 75. Brocade Fabric Simple Blouse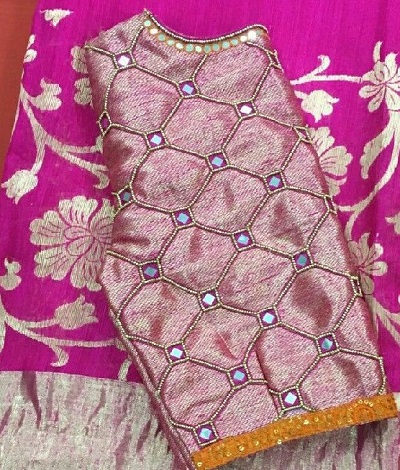 76. Black Velvet Blouse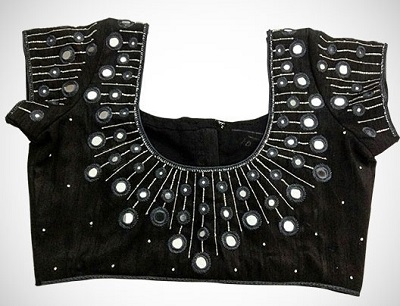 77. Designer Multi Colored Short Sleeve Blouse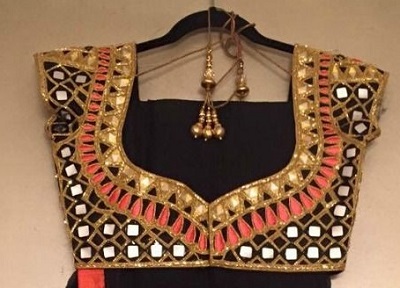 78. Bollywood Style Multi Colored Mirror Blouse
79. Golden Small Mirror Work Party Wear Blouse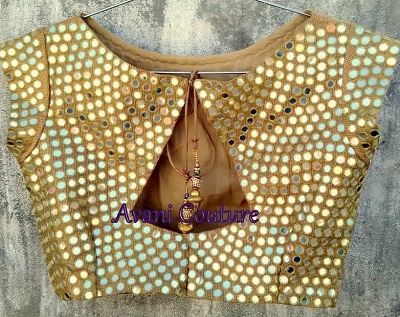 80. Embroidered Mirror Cotton Green Blouse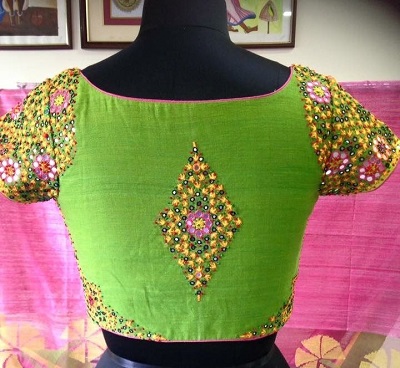 81. Golden Deep Back Mirror Embellished Party Wear Blouse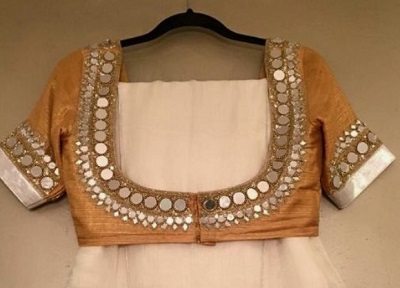 82. Designer Party Wear Blouse Sleeves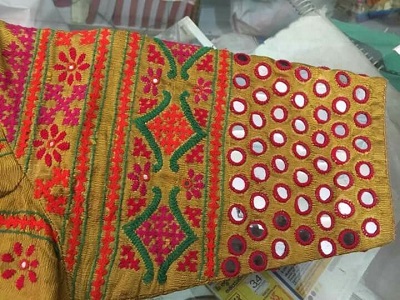 83. Thin Strap Studded Mirror Blouse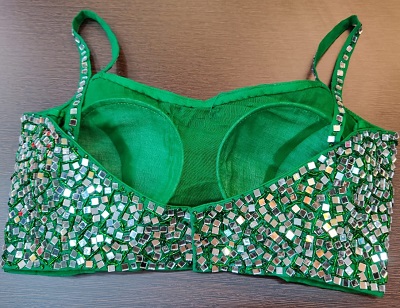 84. Designer Back Party Wear Lehenga Blouse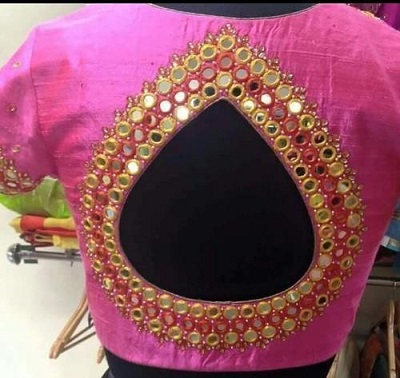 85. Green Cotton Silk Simple Festive Blouse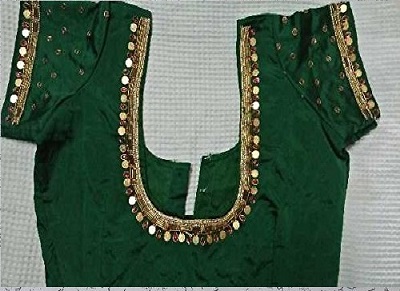 86. Boat Neckline Full Body Mirror Embellished Lehenga Blouse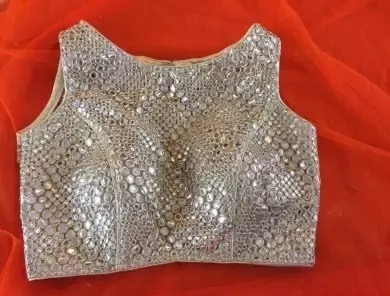 87. Designer Satin Boat Neck Blouse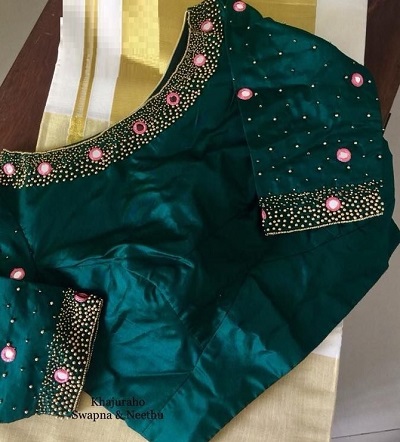 88. Patch Work Golden Blouse Design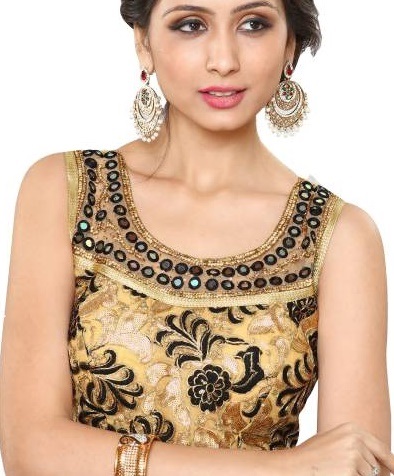 89. Back V-Neckline Dori Blouse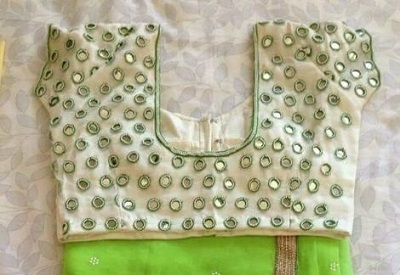 90. Simple Pattu Saree Blouse Design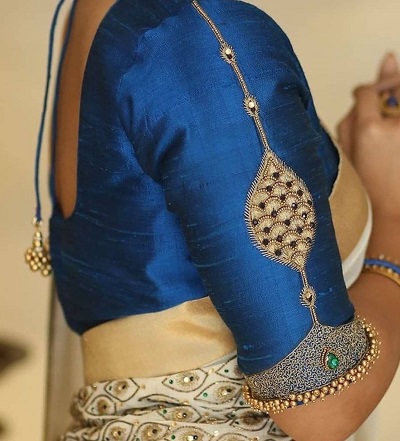 91. Red Cotton Silk Pattu Blouse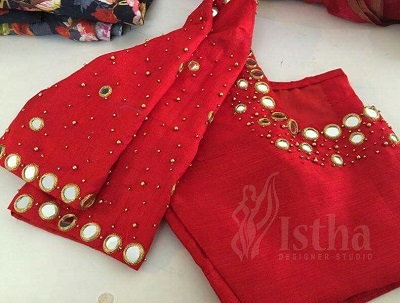 92. Festive Simple Blouse Pattern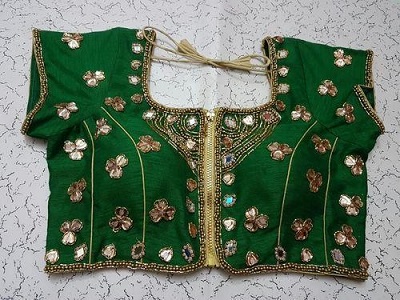 93. Heavy Cotton Silk Green Blouse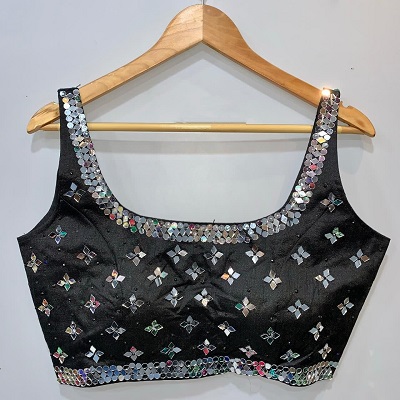 94. White Mirror and Pearl Blouse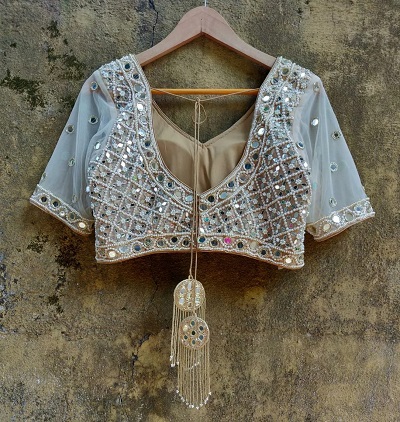 95. Lavender Full Length Mirror Embellished Blouse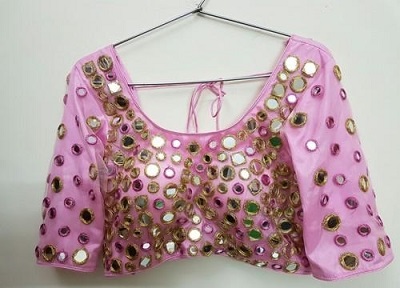 96. Black Cotton Art Silk Blouse Design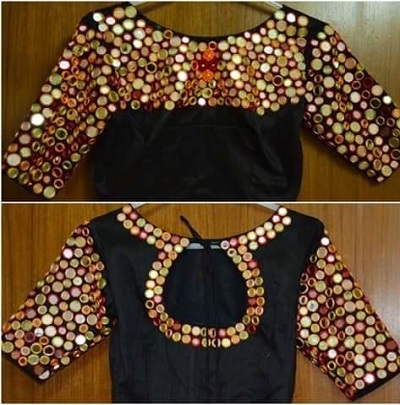 97. V-Neck Multicolored Design Blouse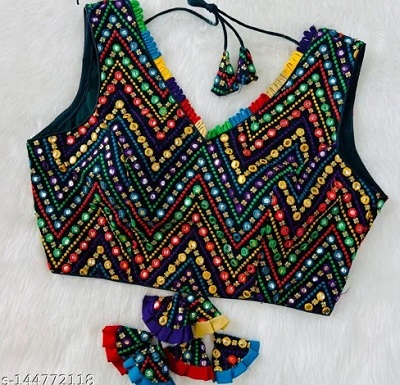 98. Embroidered Mirror Blouse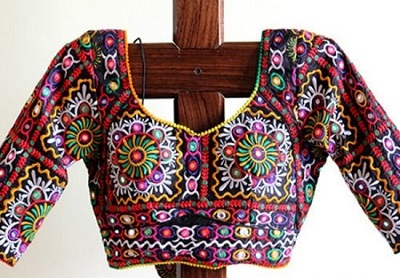 100. Mirror Work Jacket Blouse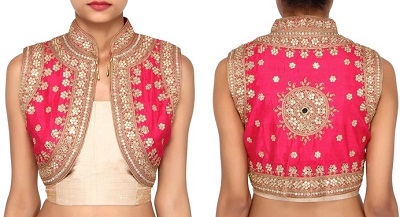 101. Big Mirror Multi Colored Blouse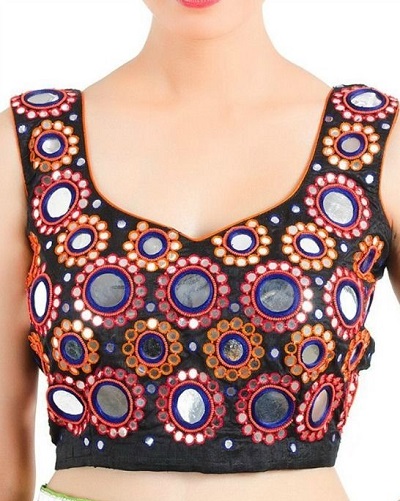 102. Purple Mirror Embellished Party Blouse