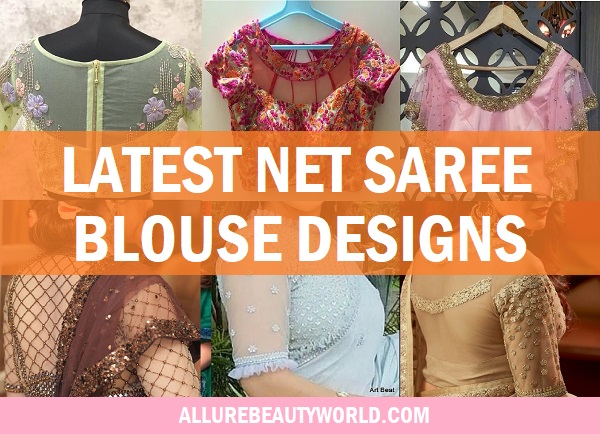 Net saree blouses looks quite feminine and regal. Net blouses have their own charm which is why a lot of women would try the net saree blouses because of the fact that they look beautiful and are mostly embroidered and heavily sequined. Let's look at this catalogue, where we have put together all the beautiful net blouses designs and patterns together.
Net Saree Blouse Designs
1. Pink Net Butterfly Sleeve Blouse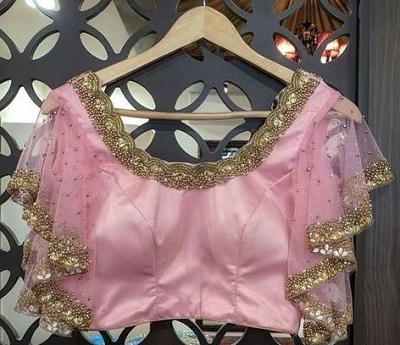 The gorgeous looking blouse in the pink net fabric comes with a satin lining. It has stone work on the round neck in the front and back part. The sleeves are the flutter or butterfly sleeves which look really beautiful. It has full sequin work which actually makes this an ideal party wear blouse.
2. Net and Silk Fabric Patch Work Blouse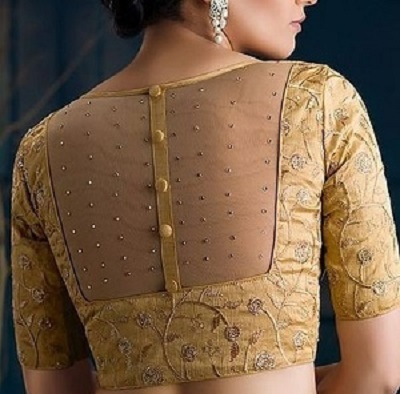 This gorgeous blouse has been made with Silk fabric and the net fabric has been added on the backside.  It looks like a deep back neck blouse. The back neck is square in shape with a button placket in the centre. It is a gorgeous looking blouse, which is ideal for festivals and ceremonies. One can pair with heavy jewelery to make your look even more regal and classic.
3. Stylish Back Zipper Net Saree Blouse Design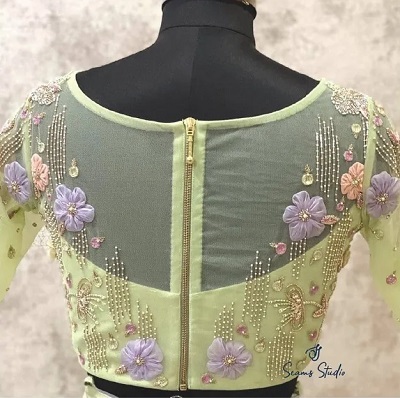 The stylish back zipper net saree blouse design is a blouse in the net fabric has a zipper on the backside. It has boat shaped neckline and is actually a patchwork kind of blouse. With half of the blouse, it is left without any lining, this actually create a quite a beautiful look. It is a designer blouse that comes with the zipper at the back side of the blouse and beautiful Ribbon work flowers.  It is further embellished with the small sequin and bead work.
4. Backless Sleeveless Net Fabric Blouse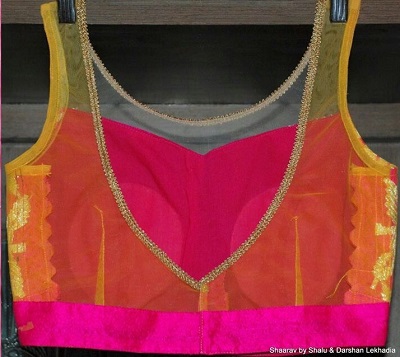 Net is a fabric which looks quite delicate. The blouse is a sleeveless blouse that in v shape Neck line has been given. It has front that that gives comfortable wearing and this blouse is actually a backless blouse because, it doesn't have any lining used for the backside. The very modern blouse is ideal for the Cocktail functions, especially when we have to wear something ultra glamorous and very heavy.
5. Stylish Net Fabric Party Wear Blouse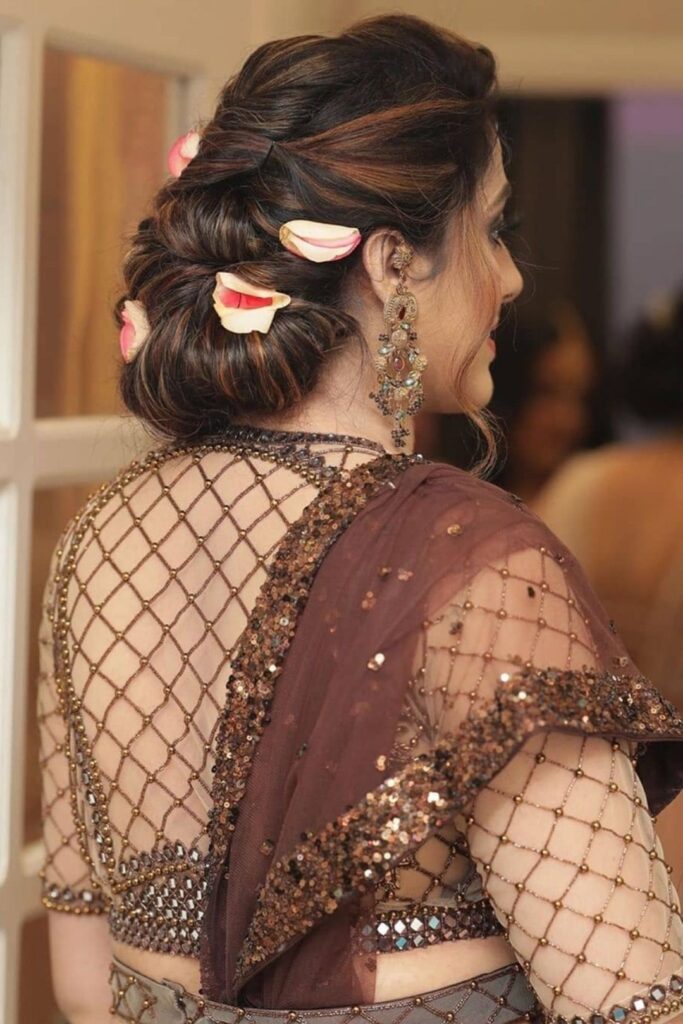 This is a very stylish blouse in the net fabric. Net has been used with lots of embroidery and Zari work. On the net there is embroidery in a Criss cross pattern and sequin work. The sequin is actually used to make the net look quite dimensional and give it some depth. It is also a party-wear blouse design for women.
6. Stylish Silk and Net Fabric Blouse Design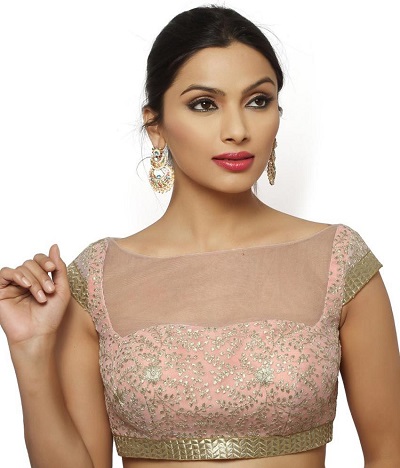 When we say Silk blouses, then it makes you feel royal and classy. A Silk blouse with the Gota work or the Zari work makes your outfit look amazing and luxurious. It is opulent and rich looking Silk fabric blouse blended with the net fabric. Both of these fabrics are made in such a combination that it makes the blouse look traditional yet has modern vibe and cut.
7. Studded Net Fabric Blouse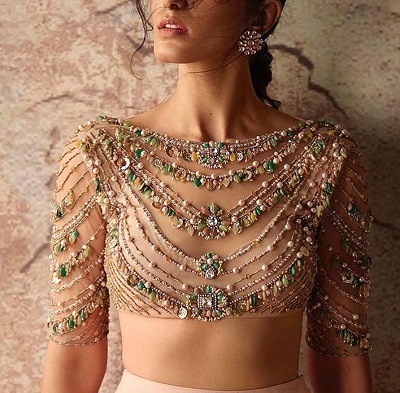 This is a blouse which is very unique, extraordinary and quite attractive. What catches the attention is the use of very heavy Stones in multiple colors. The colors are quite subtle and not over the top. The net fabric has been used to create a gorgeous blouse over which these sequence of pearls and stones have been used. It is actually a very popular and grand looking the all that is certain to make heads turn when you wear it.
8. Boat Neck Net Saree Blouse Design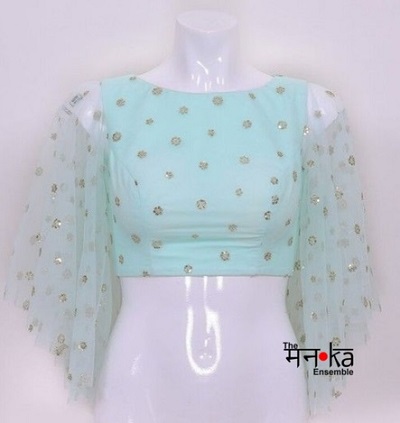 Boat neck is popular, and if you will see you will see the neckline in so many different ladies and this has sequence work all over the net fabric and it has been given sleeveless pattern where in the sleeves are given with net fabric. This sleeveless kind of blouse is very beautiful and the main thing about this blouse is the use of the sequence work.
9. Sequins Embellished Net Blouse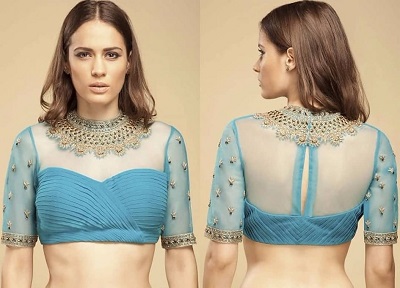 This is one of the best looking blouses in this net saree blouse design catalogue. The best thing about this blouse is the beautiful pattern of jewelery embellishment that is done on the neckline. The chest part is given thread work which actually highlight. On the sleeves, there is sequin work with a band of Jewel embellished border. At the back side it is partially backless with the same amount of gorgeous necklace kind of embroidery. This build is a beautiful and highly attractive blouse that you must try once.
10. Stylish Full Sleeves Net Embroidered Blouse
That can be tried by the need for their wedding trousseau. The blouse has full sleeves with embroidery on it will stop actually the embroidered net fabric is highly used in such a saree blouse designs. For the bust or chest part, Silk fabric has been used in the grey silver color.
11. Embroidered Net Silk Saree Blouse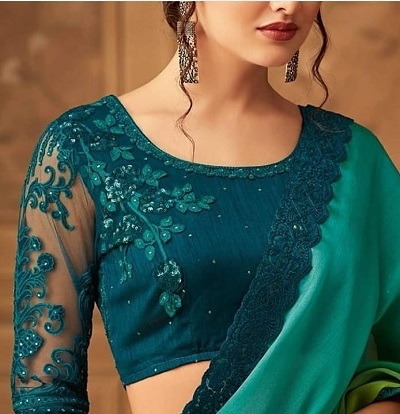 This house has a beautiful and lovely color where in it has been given a nice touch of embroidery with sequence work. The blouse has a Silk fabric as a lining and rest of the fabric has been kept like that. It is paired with an ombre colored fabric, which looks beautiful. The best thing about search browse is that they look ideal to be paired up with different sarees and blouses. So when you try a blouse like this then he knew not to settle only on a single type of traditional wear but it can be blended and combined with other types as well.
12. Full Sleeves Satin Blouse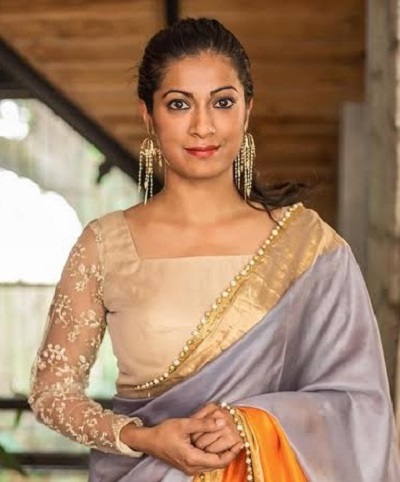 13. Heavily Embellished Net Layered Blouse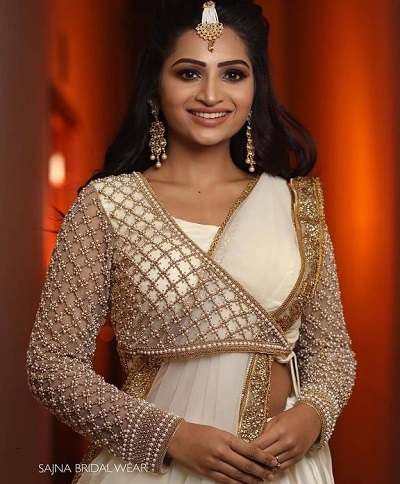 14. Sequin Embellished Sleeveless Net Blouse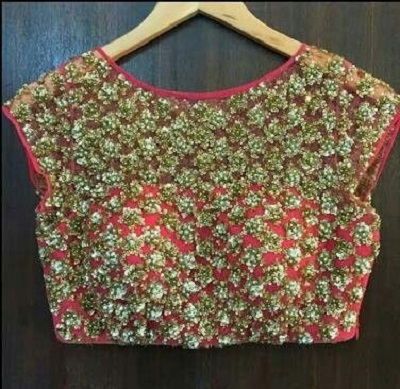 15. Long Length Sleeves Net Blouse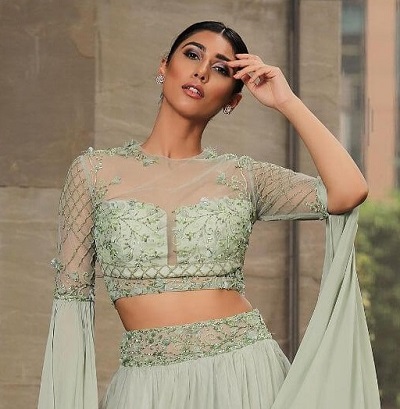 16. Zari And Pearl Work Net Blouse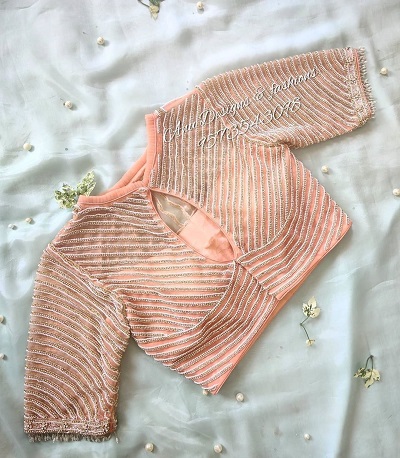 17. Net And Zardosi Blouse Design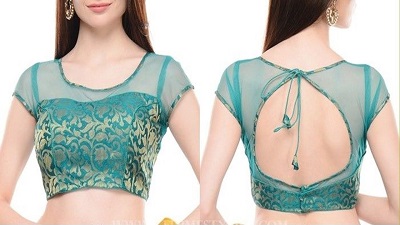 18. Cape Like Net Blouse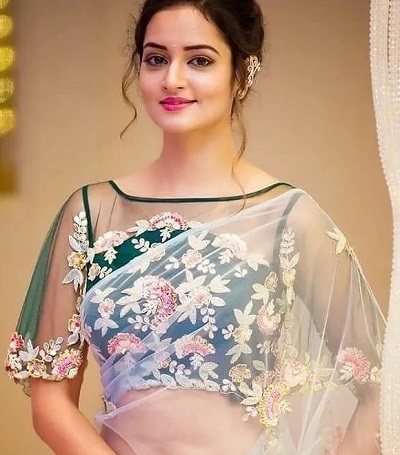 19. Boat Neck Pink Blouse Design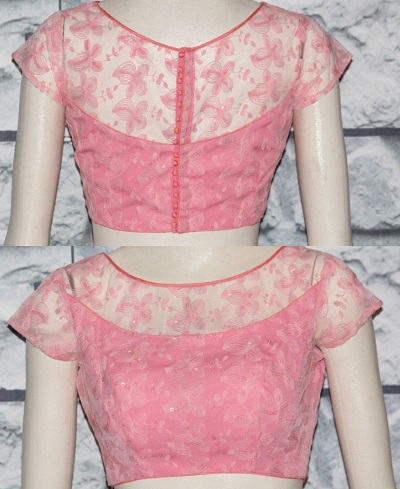 20. Net Bead Work Blouse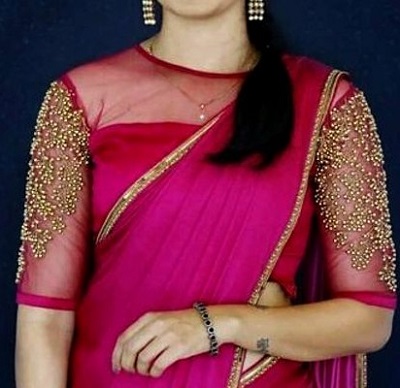 21. Designer Banarasi Silk Net Blouse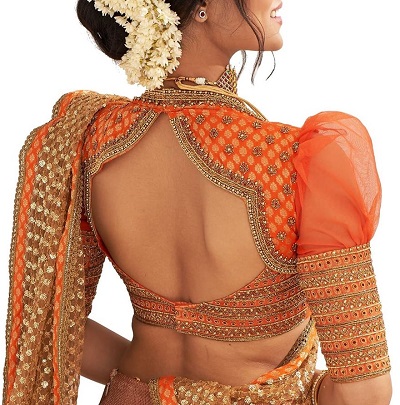 22. Stylish Ruffled Sleeves Blouse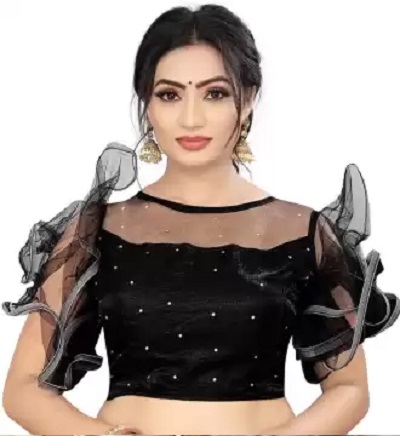 23. Heavily Embellished Full Sleeves Blouse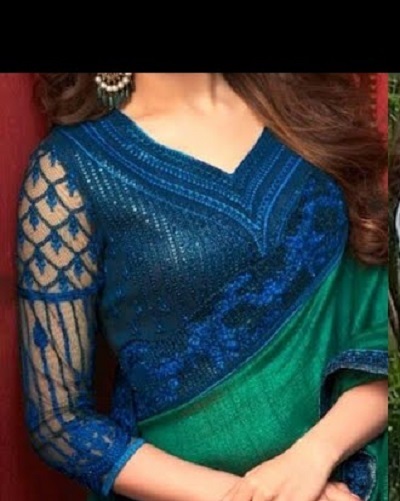 24. Orange Net Sequin Blouse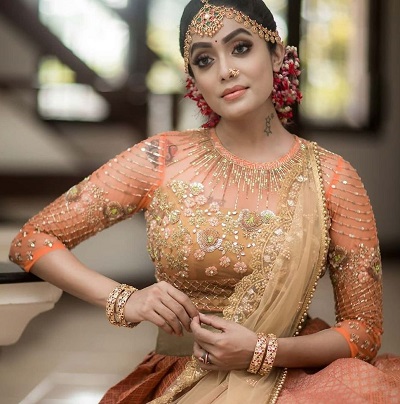 25. Patch Net Embroidery Blouse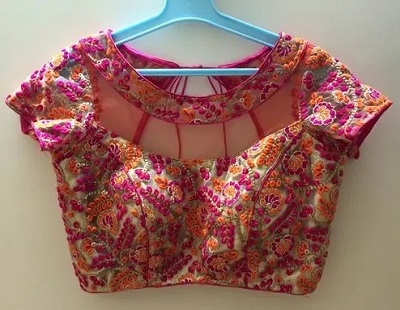 26. Ruffled Net Blouse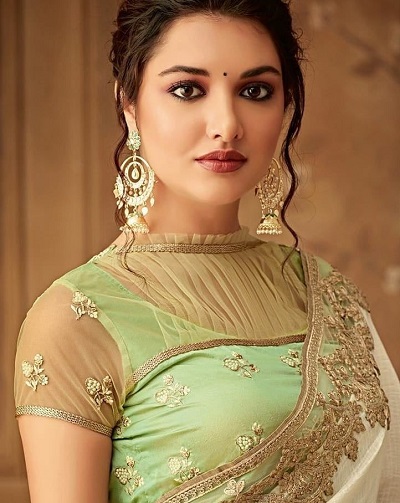 27. Designer Net Saree Blouse Design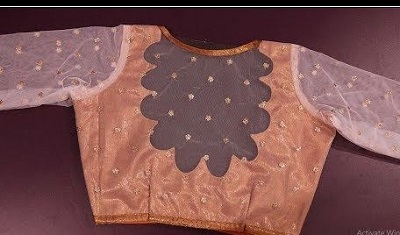 28. Simple Net Fabric Blouse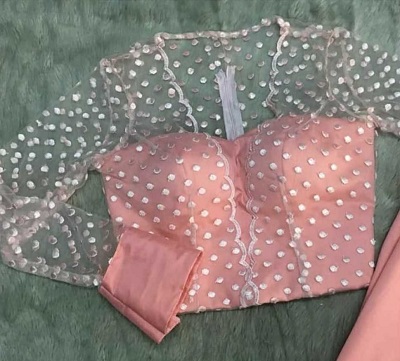 29. Bollywood Style Net Blouse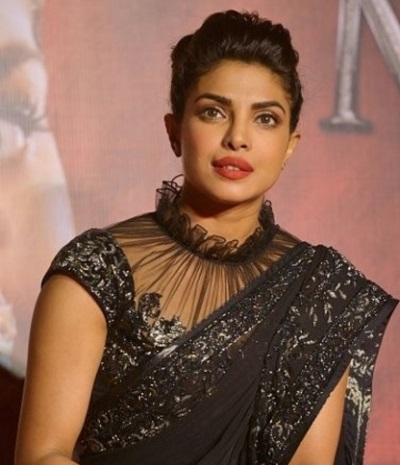 30. Party Wear Grey Net Blouse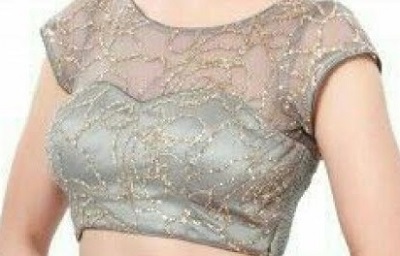 31. Embellished Net Patch Work Blouse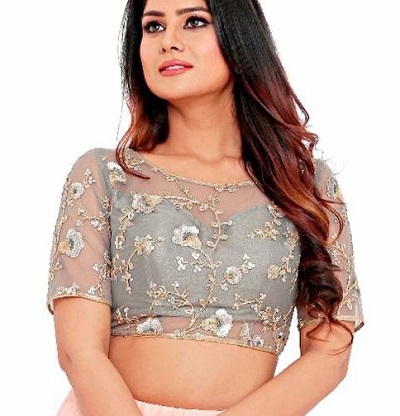 32. Stone Studded Net Blouse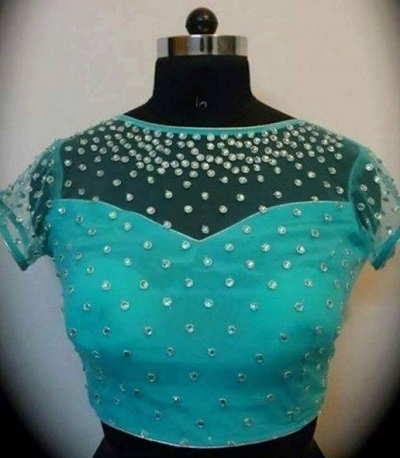 33. Pleat Work Net Saree Blouse Design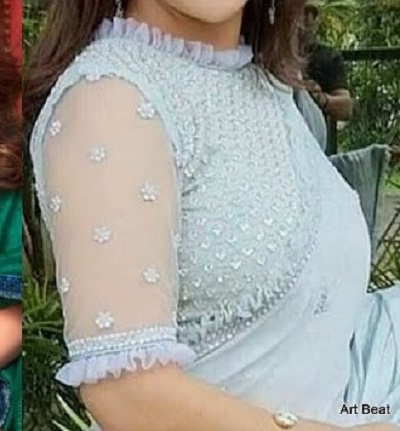 34. Cape Pattern Net Blouse
35. Floral Embroidered Net Blouse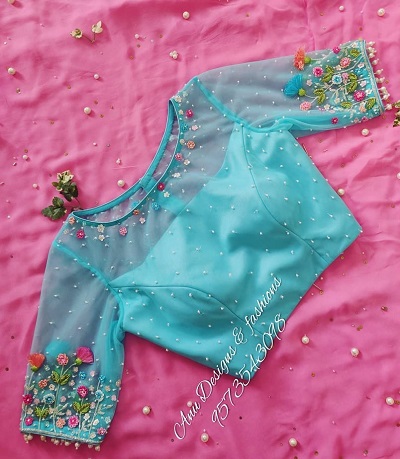 36. Stylish Embroidered Net Blouse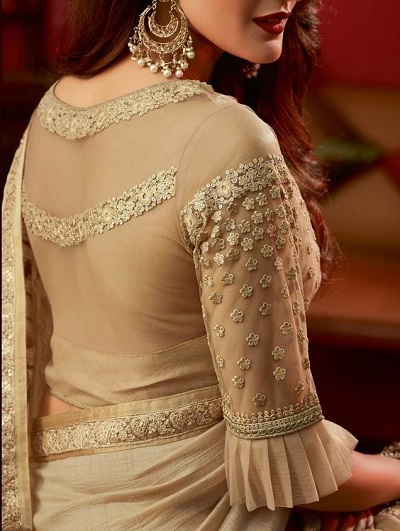 37. Bell Sleeves And Net Saree Blouse Design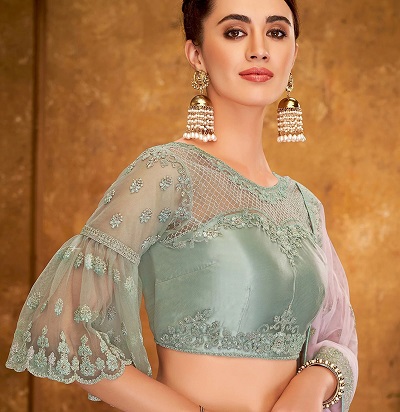 38. Lace Net Blouse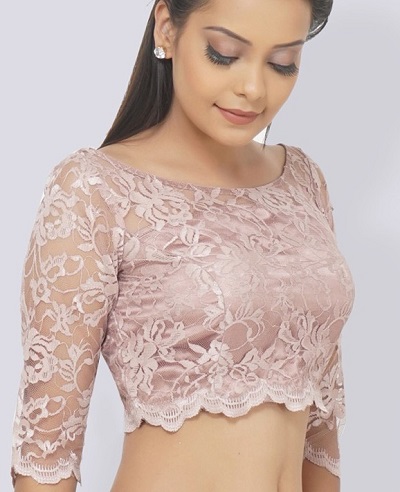 39. Thread Work Net Party Wear Blouse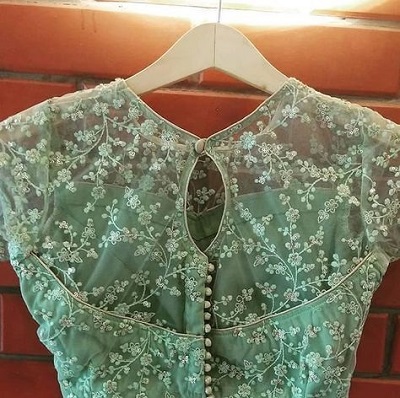 40. Satin Net Zari Saree Blouse