With the onset of winters, most of us feel that skin is getting dry and rough. This applies for both body and facial skin. Moisturising creams or cold creams can be your best mate to combat the cold season dryness effectively which lets you enjoy smooth soft skin. We've compiled this list of the best cold creams available in the market. So if you are wondering which is the best cold cream in India hopefully the post will give you enough of the options to find the best cream for yourself for winters. Earlier we have compiled this post that talks about the worth trying cold creams for oily skin, you can also take a look at that. Now let's go ahead and check the best cold creams for winters in India.
Best Cold Creams in India (For Dry To Oily Skin Types) (2020-21)
The list contains cold creams for teenage skin and for the mature skin as well. For prices you can check the links.
1. Pond's Honey and Milk Protein Face Cream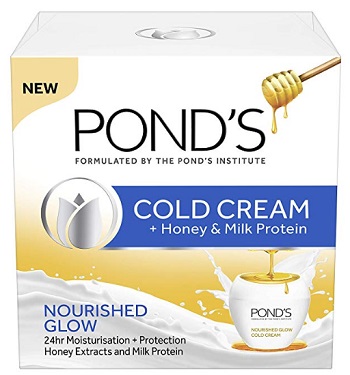 Pond's honey and milk protein face cream is one of the most popular and best cold creams in India.  The light weight cold cream is suitable for all skin types and specially even for the oily skin. It makes the skin smoother and keeps it hydrated for long hours. It is also a hypoallergenic and dermatologically tested non-comedogenic product that does not clog the pores. So if you'd like to have soft and glowing skin during winter season with brightness then try this Ponds cold cream.
2. VLCC Liquorice Cold Cream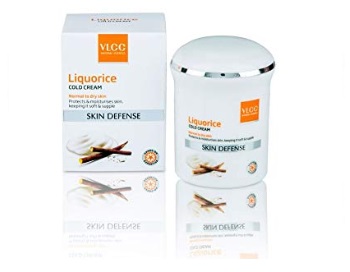 VLCC liquorice cold cream is for those who would like to have fairness or skin lightening benefits in a cold cream. It is infused with the licorice, that is known to impart healthy glow and fairness to the skin. It also contains rose petals other than the UV filters. With SPF 18, it helps to protect the skin during harsh cold weather. It is a non sticky cold cream available in the Indian market.
3. Joy Skin Fruits Fruit Moisturizing Skin Cream With Jojoba and Almond Oil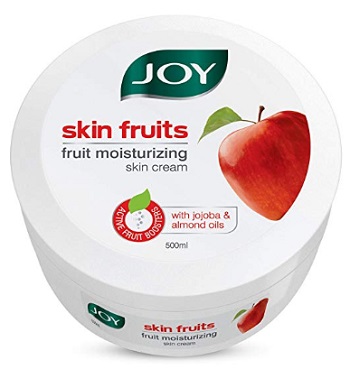 Joy skin fruits moisturizing cream is one of the most popular cold creams and face massage creams in India. It is rich in moisturizing products and all slider and almond oil. With fruit extracts, it helps to revitalize the skin. The cream can be used as a fruit face massage cream by the people with oily skin. One can also take help from this cream during home facial process. It is not very good for the oily skin because, it is a bit sticky and oily though for dry skin, it's really good and worth the price.
4. Roop Mantra Kesar Malai Cold Cream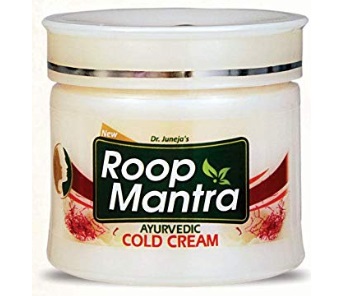 If you like to moisturize and smoothen your skin, then Roop Mantra cold cream Kesar and malai is one of the best options of winter face creams. It lightens skin tone while enhancing the natural beauty of your skin. It can be used by both men and women during winter season. It is a specially made to give total nourishment to your skin during winter season. It has coconut oil, kesar, Vitamin E and Shea butter. It is one of the best cold cream for winters in India.
5. NIVEA Multi-Purpose Cream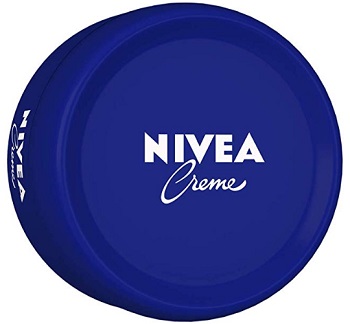 Nivea cream is an all season and multi purpose cream which is extremely popular amongst men and women. Even for small kids above 5 years, the cream can be used. It pampers your skin and leaves skin healthy and moisturized. It is a face cream for dry skin to normal skin only because for the oily skin, it can be a bit sticky.
6. Vaseline Cocoa Glow Moisturizing Cream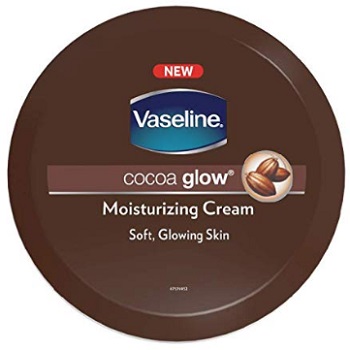 Vaseline Cocoa glow moisturizing cream is an all purpose cream that is suitable for face and body. The fast absorbing formula gives total motorization. It is best suited for very dry and dull skin. For winters, it is excellent cream to promote the healthy collagen production and to improve the skin elasticity. It is made with 100% pure cocoa butter and other natural extracts. It is not for the oily skin as, it contains micro droplets of Vaseline Jelly, therefore is best cream for extremely dry skin for winter season.
7. Khadi Herbal Cold Cream with Shea Butter and Aloe Vera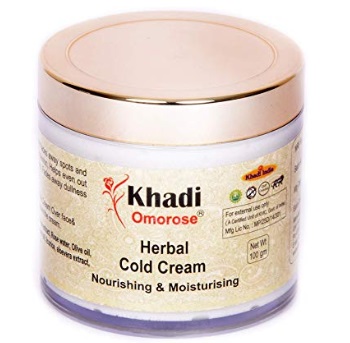 Khadi Herbals cold cream contains shea butter and aloe vera extract. It's an aloe vera cold cream which is suitable for all skin types. This khadi face cream has little bit of sticky texture, therefore it is better suitable for rough and dry skin. To get rid of the dryness during winters, it is an excellent option to try. It gives you smooth and dryness free skin with just one application. It is rich in aloe vera, Apple extracts, Vitamin E and turmeric. For itchy dryness, this cream is appropriate.
8. Nivea Tropical Fruit Light Moisturising Cream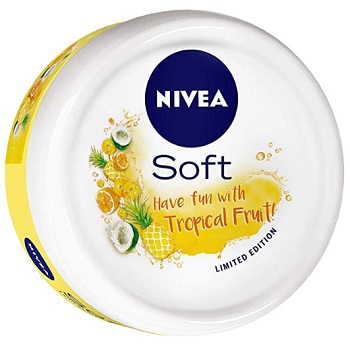 Nivea light moisturising cream in the tropical fruit variant is an extremely lightweight moisturising cold cream that is even suitable for oily skin. The best part is its fragrance which is citrusy. It is a quick absorbing moisturising product for all skin types. The delightful fragrance is loaded with Vitamin E and jojoba oil. It can be used on the face and body. It is also available in the other variants that you can check out.
9. Lakme Peach Milk Soft Creme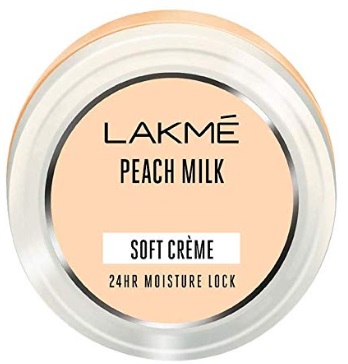 Nivea peach milk Soft cream is yet another good option that people with the cream is lightweight and gets inside the layers without creating a sticky layer on the skin. It easily absorbs in the skin and locks the moisture for long time. The good thing about the cream is the goodness of peaches and milk. It is a daily use face cream for a lot of people including boys. You can also apply this cream as a light moisturizer before applying makeup.
10. Ayur Herbal Aloe Vera Cold Cream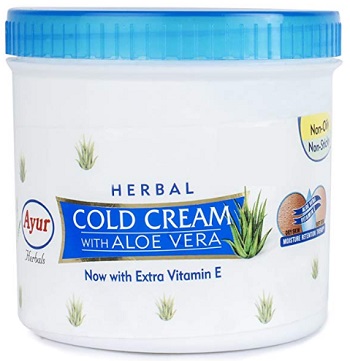 Ayur herbal cold cream is extremely popular cold creams in India. The best part about this cream is the affordable price and easy availability which is why the cream is so popular. It is made with rich concentration of natural ingredients with added properties of beeswax and aloe vera. It relives dryness in the winter season and gives your skin. It has a lightweight and non-sticky texture however for oily skin it is sticky. For dry skin, it is yet another affordable and best cold creams in the Indian market. So if you've acne prone skin, you must avoid it using on your face however for body parts, it is an excellent body moisturizer and cold cream.
You know about the cold cream for face available in the market, you can try the one that suits your skin type. There are different uses of cold creams like, it can be used on your face, body parts and as a foot cream. Cold cream for dry skin must be very hydrating and most of these options that we have shared are for dry skin only. You must look at the cold cream ingredients before purchasing it, because if you have very dry skin then look for the ingredients such as vitamin E, glycerin, honey and more.
To combat winter dryness, you can also take some extra steps. Like you must not take bath in very warm water. After the shower, apply the creams on your body immediately so that the moisture can be locked in for long duration. Other than apply a good moisturising cream, the best thing that you can do in winters, is to apply a moisturizing and replenishing night cream. It would make your skin glowing even during the cold dry winters.