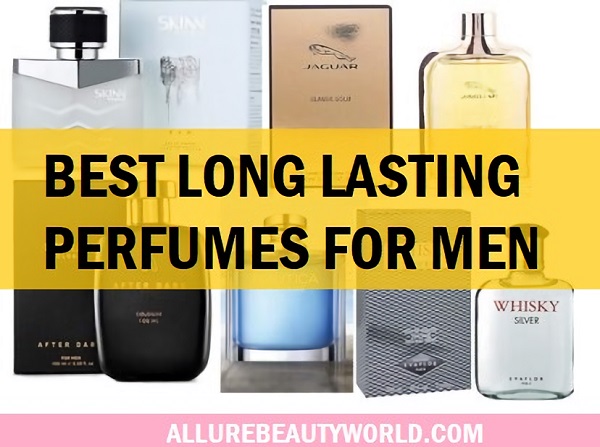 Perfume can play a major role in boosting one's confidence. It doubles your chances of creating a lasting impression. And surely it is that invisible thing that says a lot about you. We'll be talking about the best long lasting perfumes for Indian men. There are multiple brands that make perfumes for men. But how to figure out which perfume is going to last longer. Actually, it all goes through the concentration. Perfumes which are cheaper have less concentration of the fragrant oils. Whereas the high end perfumes have around 30-35% of oil concentration. This is the reason why cheap quality perfumes do not stay as long. Winter fragrances a last longer than the average summer perfumes. In summers, perfumes tend to evaporate within 4 to 5 hours while during winters, it can last for as long as 10 to 12 hours or even longer.
Best Perfumes for Men in India That Lasts Long (2022)
Having said that, let's take a look at the best long lasting perfumes brands for men in India.
1. Skinn by Titan Raw Perfume For Men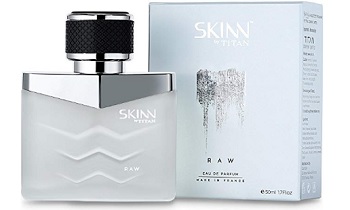 Skinn by Titan perfume for men in the Raw variant comes with a nice packaging and smells really nice. It comes with the top citrus notes of bergamot, lemon and mandarin. The heart notes are formed with floral tones of violet leaves and geranium. Base notes settle down with patchauli, Sandalwood and vetiver. The citrus notes of this perfume are perfect for the summer season. For summers, a perfume like this works really good. Clearly, it's amongst the top 10 perfumes for men in India.
2. Ustraa Cologne for Men in After Dark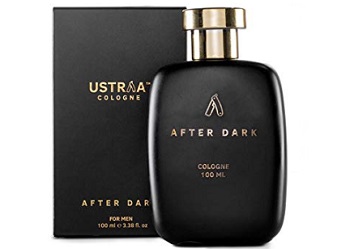 Ustraa After Dark cologne for men comes in a really sophisticated looking black bottle. Its intense fragrance last longer than the night as per the claims. It has seductive and sensual scent. With Woody and musk notes blended with leather, vetiver, it's the best evening perfumes that you can have at a lower price.
3. Nautica Voyage Eau de Toilette For Men
Nautica Voyage Perfume for men is known for its beautiful bottle and the way it smells. It has harmony of different notes that makes it one of the best fresh smelling perfumes for men. In summers, it stays for nearly 6-7 hours after which the notes tend to vanish. The top notes comprise of green leaf and green apple with heart notes of Mimosa. The base notes are formed of musk, Woody Amber and Cedar wood. The aquatic and masculine fragrance is perfect for the confident man.
4. Jaguar Classic Gold Eau de Toilette For Men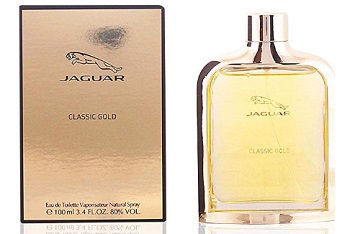 Jaguar is amongst the top perfumes for men. Jaguar Classic fragrance is available at cheaper price online, however you need to figure out if that is the real one. The top notes are made from bergamot, Apple and lime with heart notes of jasmine, Orange Blossom and teakwood. This men's perfume oozes out base notes of patchouli, Amber and Musk making it one of the best musk perfumes for men. Suitable for winter evenings, where you would like to feel like a perfect gentleman, this perfume can be tried.
5. Skinn Country Road Perfume for Men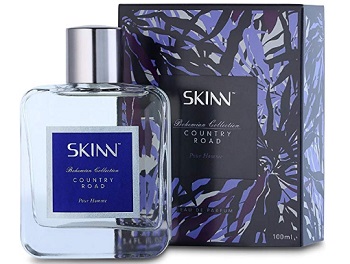 Skinn By Titan perfume for men in Country Road is an elegant perfume with top notes of clary sage, apple and lemon. It's an aromatic Woody fragrance. The Perfume comes in a simplest bottle. The woody aroma is for men who would like to be sophisticated.  It is a perfume that heightens your charm and makes you irresistible.
6. Evaflor Whisky Silver for Men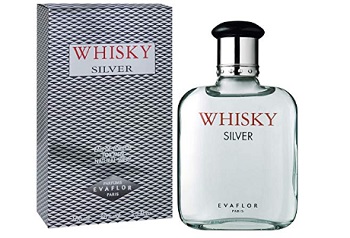 Evaflor whisky silver perfume for men is an affordable perfume under 1000 rupees price range. It comes with aquatic and Woody fragrance. It stays decently on many men however during winter season it works well. The packaging is really nice and looks pretty when you keep it on your dresser. Moreover, it's one of the best selling men's perfumes at reasonable prices.
7. Davidoff Cool Water Eau De Toilette Spray for Men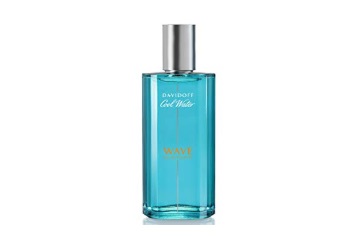 Cool water wave is the best fragrance from Davidoff. With the simple packaging, the perfume has top notes of grapefruit with middle notes of birch leaf and base notes of White lily. It is a casual and everyday wear perfume that men can apply for both summers and winters. Its grapefruit notes keep you fresh and makes it the best body perfume for men in India..
8. Skinn By Titan Verge Perfume for Men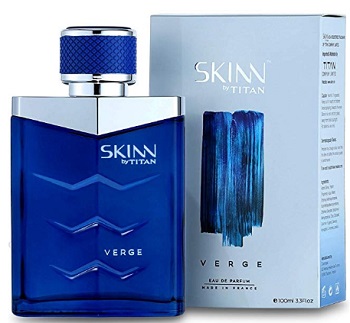 Skinn by Titan Verge perfume for men is an affordable perfume that comes in the blue packaging. Never the less, the packaging looks really good. This variant is a woody perfume for men. With the burst of freshness it is bold in its notes. It opens with sparkling lemon accords. The top notes are Lavender oil, lemon and aromatic Accord of Rosemary and Basil. Middle notes are green apple, patchouli. Base notes are of vetiver, leather accord and oak moss.
9. Ajmal Avid Eau De Parfum for Men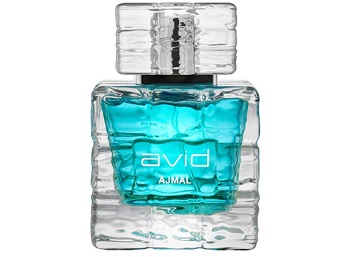 Ajmal Perfume for men comes in an extremely beautiful packaging. The top notes are fresh and has citrus, bergamot, watermelon with floral heart notes and Amber and Woody amalgamated with musk. It is by far one of the best smelling perfumes for Indian men for both the season especially for the evening.
10. The French Factor Man of The Year Perfume For Men
 
The French factor Man of the Year perfume for men comes in a simple packaging and is very affordable for the price range. It has an unique fragrance that useful stop it leaves you feel fresh for a long time. The perfume is not extremely long lasting but yes to be worn for daily usage it is one of the best affordable perfumes in India.
11. United Colors Of Benetton Man Blue Eau De Toilette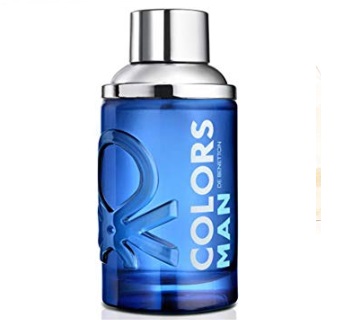 United Colours Of Benetton men blue man has a nice packaging that looks very good. Top notes are made from Green lemon, Tequila and birchwood. Heart notes are made of coriander and watermelon with base notes of Haiti vetiverand coriander. So it's a Floral and watery perfume that stays really long and can be applied for the daytime specially the summer season.
12. Mont Blanc Legend Men Eau De Toilette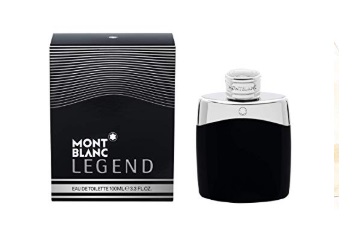 Montblanc Legend perfume is the best seller perfume for men in this category. The best thing about this perfume is its bottle. Nevertheless, It's the best perfume brand for man in India. It has a modern masculine fragrance with woody citrus notes. It opens with top notes of fresh and lively Italian bergamot, French lavandin, white  comoros, fresh Jasmine, Primrose. The heart notes are magnetic with Tonka beans while the base notes are Sandalwood and mask. It is one of the best evening fragrances for men.
13. Jean Paul Gaultier Le Male Essence De Parfum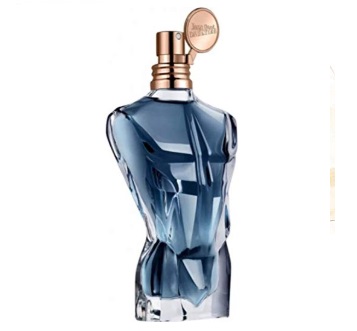 Jean Paul gaultier men's perfume has a bottle that looks like the male figurine. It is intense and has leather notes with precious Woods for its base notes. With the burst of citrus, it's a citrus and Woody fragrance that men can use for parties, evenings and especially during winter season.
14. Azzaro Pour Homme For Men EDT Perfume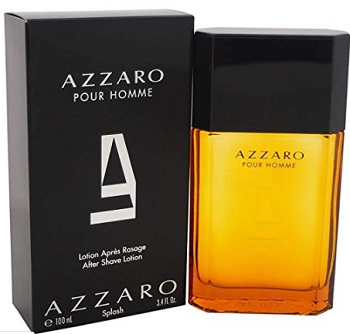 Azzaro pour Homme for men is yet another amazing fragrance.  It has the charismatic Woody fragrance with the trail of citrus and leather.  This is the perfect party and evening fragrance for men who like to be sophisticated with the party dress that they wear.
15. Yardley London Gentleman urbane Eau De Parfum For Men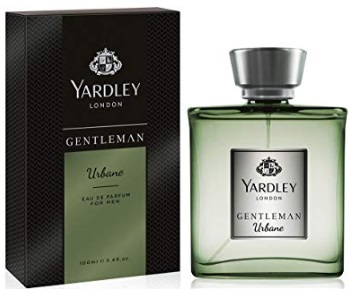 Yardley London gentleman urban comes in beautiful bottle. The perfume is very affordable and long lasting. The top notes of bergamot and lavender are Crisp and Clean. With thyme and tarragon the heart notes are formed. Base notes of patchouli, musk and Sandalwood makes it really nice. It's amongst the long lasting perfumes for men in India below 1000 rs.
16. Bvlgari Pour Homme Soir By Bvlgari For Men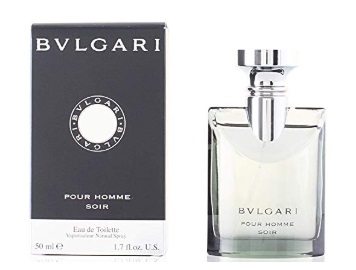 Bvlgari long lasting fragrance for men stays for the entire day and is amongst the popular fragrances. Just make sure you buy it from the reputed sellers. It's a good fragrance for men that has floral and musk notes. The top notes are made from Darjeeling tea and base notes have Amber and mask with papyrus wood heart notes.
17. Calvin Klein Eternity Aqua EDT for Men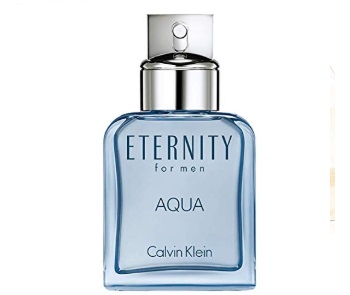 Calvin Klein eternity Aqua is amongst the best men's perfume in India. It starts with the notes of citrus, Green Leaves, Water Lotus and cucumber. Middle notes are made with lavender, pepper, white Cedar wood, patcholi, musk, sandalwood and gaiac wood.  The timeless perfume makes you groomed and stays really long.
18. Nike Up Or Down EDT for Men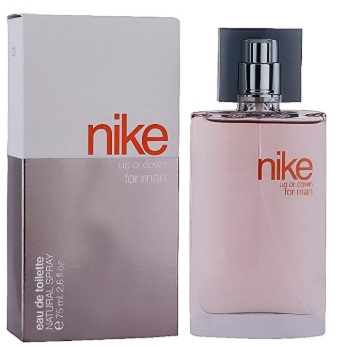 Nike Up and down perfume is the most popular perfume brands in India for men. It has the nice smell that can be used on daily basis for all round the year. The fresh spirited fragrance for men has refreshing an adventurous fragrance. It is very affordable and can be bought from online.
19. One 8 by Virat Kohli FRESH Eau De Parfum For Men
One 8 by Virat Kohli is a Fresh perfume for men and the reason we kept it in this list, is the affordable price and the unique high staying fragrance. The top notes of bergamot, grapefruit and geranium gives freshness. The middle notes of fresh accord and Patchouli gives quality while the base notes of mineral amber, moss and Sandalwood keeps you energized and good smelling for a long time.
20. All Good Scents Rockstar Eau De Toilette for Men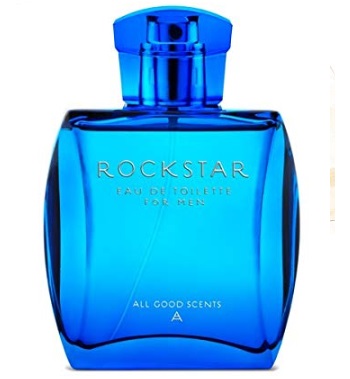 All good scents Rockstar perfume for men comes in a blue coloured bottle. It is an evening and night time use best male perfume in India at affordable rate. It comprises of bergamot and lavender as its top notes and cardamom that forms the heart notes. The Woody base of Sandalwood and mask make it perfect evening fragrance for both summer and winter season. You would really enjoy its base notes that also has Tonka beans.
So these are the best long lasting perfumes for men available in India. The best thing is that most of these are under the affordable price range and some are really high end perfumes. It depends on you how much you would like to splurge on a perfume. And the best thing that you can do to increase the longevity of your perfume is to apply it properly.
Sraying your perfumes soon after the shower is the best time. The reason is at that time your skin is damp so it absorbs perfumes better to emit the fragrance all day long. Just play it on the pulse point and on the areas like behind the ears, inner wrist area, inner elbow and even over the nape.