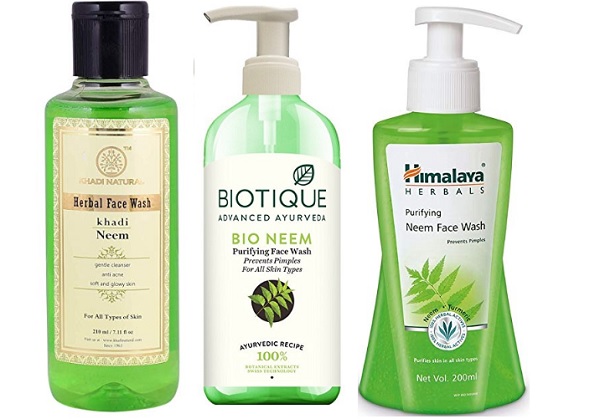 Neem face washes are extremely effective, when you have oily and acne prone skin. The face wash helps to clarify the clogged pores and antibacterial properties of neem, leaves the acne faster. In this article, we are going to talk about the best neem face washes available in India. The face wash helps to keep your skin glowing and pimple free. So, in short they are a good option for your pimples even for the dry skin.
Top 10 Best Neem Face Wash in India (2021)
This list includes all the cleansers that include face washes containing neem, along with other equally effective antibacterial ingredients like turmeric, tea tree, holy basil, salicylic acid etc.
1. Himalaya Herbals Purifying Neem Face Wash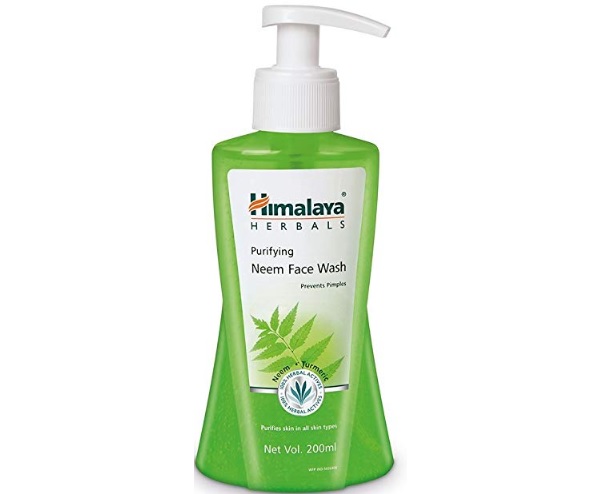 This is the top most neem face wash available in India. Coming from a big brand, it has Neem along with turmeric that purifies your skin and detoxifies it. It is best suitable face wash for acne prone and oily skin. Even, if you have pimples on dry face, you can use this cleanser.
2. Biotique Bio Neem Purifying Face Wash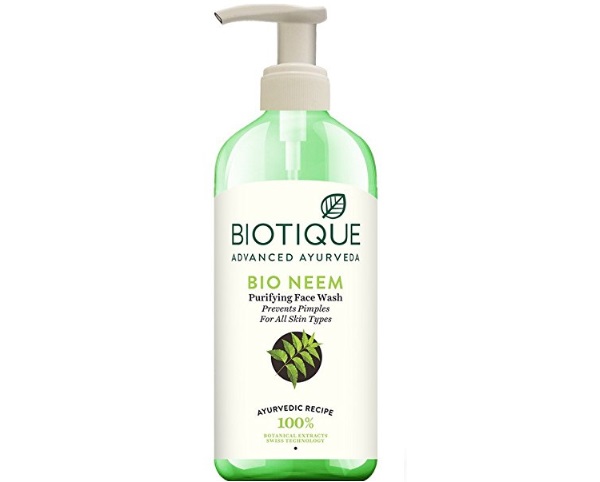 The purifying neem face wash, is one of the best neem cleansers that contain the power of neem and tea tree. It purifies your skin and contains 100% soap-free formula. The gel cleanser comes in a pump dispenser that is easy to use. But once opened, it is not very easy to travel with. Undoubtedly, this is one of the best neem face washes in India.
3. VLCC Neem with Chamomile & Tea Tree Face Wash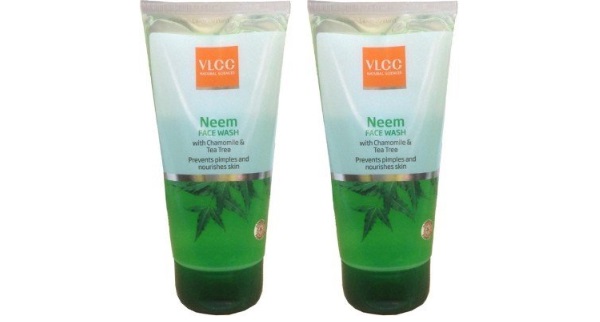 VLCC tea tree and Neem rich face wash, also contains chamomile. So, this is suitable when you have irritated and redness prone skin. Chamomile is a skin soothing ingredient, which is highly used in face washes for sensitive skin. Along with the neem, it contains tea tree which obviously makes it the best cleansing product for acne prone skin.
4. Patanjali Neem Tulsi Face Wash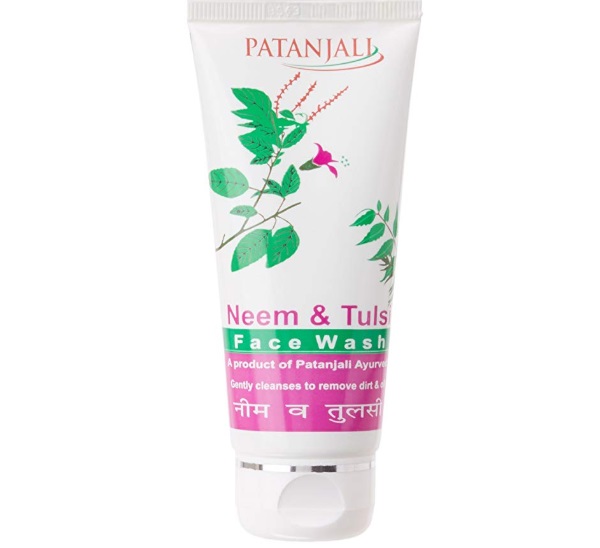 This is another face wash with neem and Holy Basil. Holy Basil, is commonly known as Tulsi, is equally effective like Neem. It removes the deep-seated impurities by clarifying the skin's uppermost layer. Using this twice a day, reduces spots and pimples. This is one of the cheapest neem face wash that we have come across to combat the acne and pimples.
5. Everyuth Neem Face Wash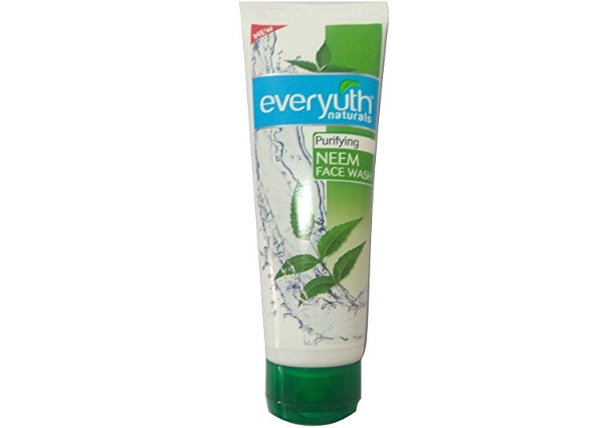 Everyuth neem face wash contains tea tree oil and chamomile. The product deeply clarifies your skin and removes the pimple causing bacteria. It also controls excessive oil secretion. This process makes your skin purified and glowing. It is suitable for normal to oily skin type during summer season.
6. Aroma Magic Neem and Tea Tree Face Wash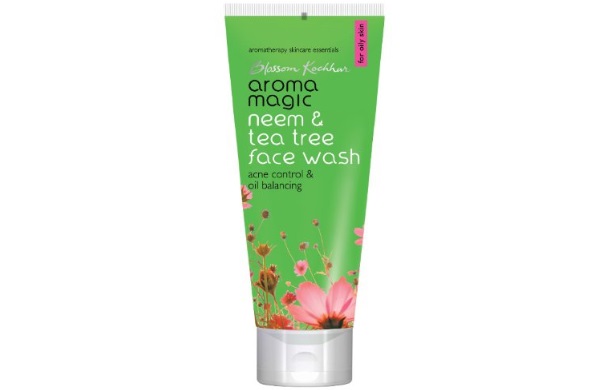 With the presence of tea tree, this acne controlling face wash is also an oil control product. Tea tree helps in elimination of dark spots and pimples. To cure the acne scars, this is the best face wash with neem which is very affordable.
7. Garnier Skin Naturals Pure Active Neem Face Wash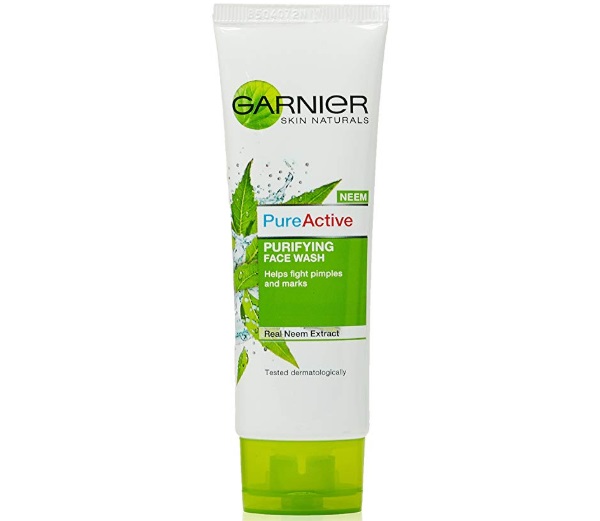 This is equally popular like Himalaya Herbals. Garnier purifying face wash helps treat cystic pimples and marks on your skin. With the real neem extracts, it is able to remove pollutants and oils from your skin to reveal clean and fresh skin. This can be applied twice a day to enjoy healthy skin. It also comes with tea tree oil which makes it as the best neem face wash for acne in India.
8. Khadi Natural Neem Face Wash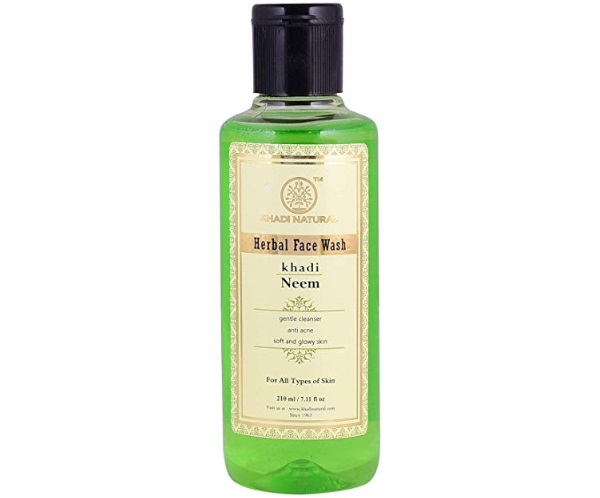 When acne is your major problem, then try this anti acne gentle neem face wash from Khadi Herbals. This product is a light greenish color and has the natural Neem extract. The antibacterial and antiseptic properties of neem purify the skin. Its herbal extract fights the skin infections and is the best neem face wash for enlarged pores.
9. Lotus Herbals Neemwash Neem And Clove Purifying Face Wash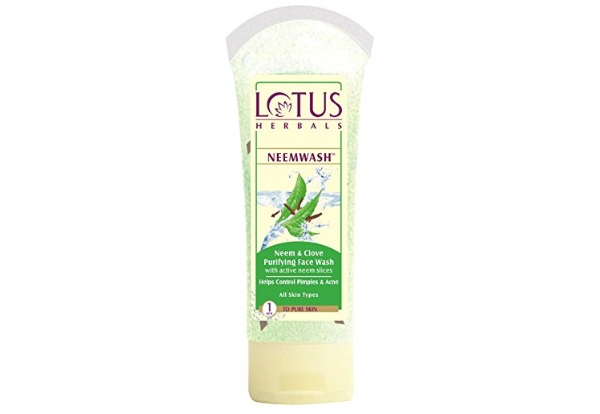 When clogged pores and pimples are giving you trouble, use this Neem and Clove rich face wash. Lotus Herbals Neem wash is suitable for all skin types. It helps control acne and their scars. Clove is known to work the best to control the acne and the scarring. The high concentration of neem in this works for a long time. You can take this face wash on your wet palm. Apply on wet face with regular motions. Rinse with clean water. It gives you breakout free skin.
10. Vaadi Herbals Anti Acne Neem Face Wash with Tea Tree Extract
Rich with Neem and tea tree extracts, this face wash regulates the oil production and kills acne causing bacteria on your skin. It also gives instant relief to red inflamed skin. The red and inflamed acne can be quite painful, use of this cleanser reduces pain. Microbial properties of neem and tea tree helps to give you acne free skin faster.
So, these are the best neem face washes in India which are very effective. Apart from that you should also make sure that you scrub or exfoliate your skin twice a week to minimize the chances of breakouts. Exfoliation helps to keep the dead skin away. Other than that, apply Multani or clay based facial mask to absorb the excessive oil and their skin cells from the skin. And in case of cystic acne, use anti pimple gel that contains benzoyl peroxide, tretinoin or even clindamycin phosphate gel. This will help you keep the skin clear and free of acne causing germs.