Just like we wear good clothes using good perfumes for men is also essential. Considering that we've created this list of the best perfumes for men under 500 rupees in India. Men who are on budget or won't want to splurge a lot on their perfumes can definitely go with these perfume brands that  are long lasting yet are affordable perfumes for men.
So, if you too are looking for the best perfumes that should last decently and are within the budget.
List of Best Perfumes for Men under 500 Rupees in India (2022)
Let's take a look at the inexpensive choices of men's perfumes which are as good as the high end one.
1. Fogg Impressio Scent For Men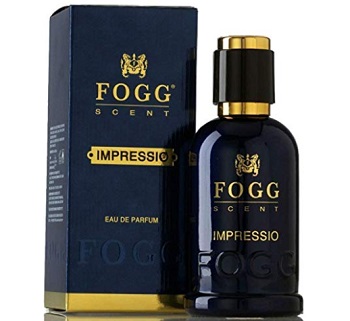 Fogg Impressio scent for men has a nice packaging and comes with an affordable price. It ensures that you get 800 sprays in this perfume liquid. It is primarily a fresh and floral fragrance that makes you irresistible.  Apply it over the inner wrist and behind the ear lobes.
2. Denver Natural Hamilton Green Perfume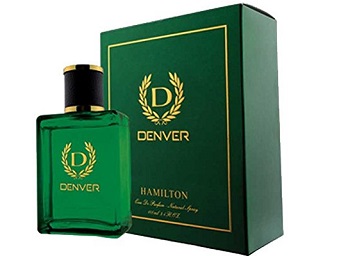 Denver Hamilton perfume in green variant has a skin friendly composition and made of harmless elements. The light flavoured perfume stays for 7 to 8 hours. It is an elegant and subtitle fragrance that is mainly made of florals. The fragrance is for everyday use and even for the party that you attend. It's amongst the best long lasting perfumes for men in India below 500.
3. W.O.W. Perfumes Black Jack Perfume for Men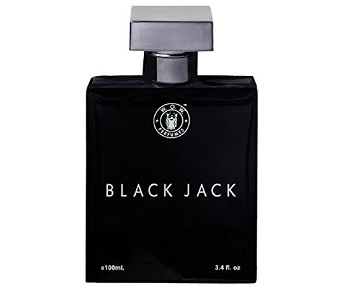 WOW Black Jack perfume for men has revitalizing fragrance for the confident man. It has a spicy citrus and floral aroma that has actually citrus  at the heart. The base is made of cedarwood that makes it intoxicating. The men's perfume comes in a very enticing looking black coloured bottle. It stays anywhere between 5 to 6 hours and you can re-apply after that. Some people may not like its fragrance, especially those who like a bit of Woody and fresh floral fragrances.
4. Set Wet Studio X Edge Perfume Spray For Men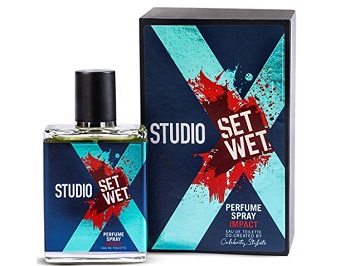 Set Wet Perfume spray in X Edge is yet another perfume that gives you vivacious smell. A rich mix of Spicy musk and Amber with Cedarwood, this is evening and party wear fragrance that many men would love to have. It is extremely affordable and suitable for daily use for men like college students and professionals would like to try perfumes but on a budget. There is nothing wrong in that in fact it also gives you the premium fragrance with less money spent.
5. Park Avenue Original Eau De Parfum For Men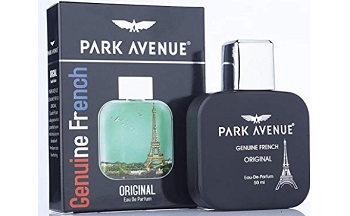 Park Avenue original perfume for men has a genuine smell that makes it long lasting for many men. With strong musk and Amber note this perfume has a genuine French fine fragrance. It opens with floral lavender and vibrating Rosemary and ends with Musky and Amber notes. The Perfume is liked by a majority of men for its amazing heart notes and woody touch.
6. Meraki Men Perfume Eau de Parfum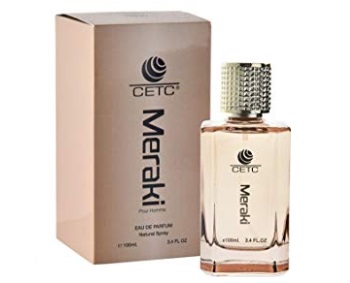 Meraki men perfume is crafted from the oils that are procured from France. It's really good and stays for almost 4 to 6 hours. So for at that price, it's really good. It's perfect for mature or men then the boys, to be honest.
7. Adidas Ice Dive Eau De Toilette For Men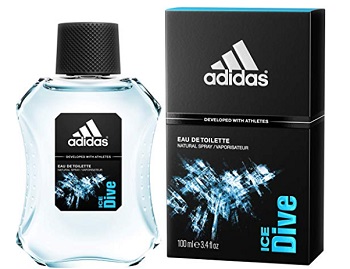 Not exactly below 500 rupees, but Adidas Ice Dive perfume for men is somewhere around 500 rupees price tag. It is a Woody and aromatic fragrance that is comfortable to wear all day long. It has freshness of the oceans therefore is not too strong. You can apply it daily for the summers and winters. The top notes are made of mint leaves, lavender, bergamot. Heart notes have geranium, Patchouli and Sandalwood. Base notes have musk and Ambergris which are too good for the modern man.
8. The Perfumer Ocean Perfume for Men Fresh Aquatic Fragrance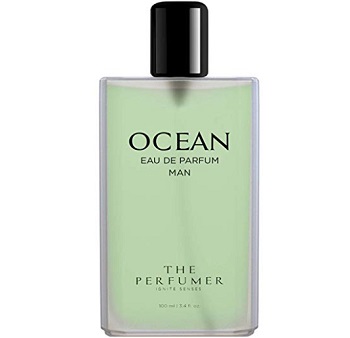 The Perfume brand is making really good perfumes for men at the price. The perfume in Ocean is a fresh and aquatic fragrance. Such fragrances are suitable for men who like simple plain fragrances that are not strong or Over the Top. It is not exactly under 500 rupees but a little over so try it. It remains for long hours and you can re-apply during the day.
9. Wild Stone Edge Perfume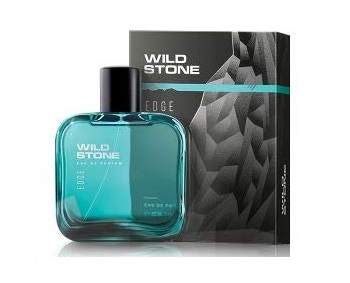 Wild Stone Edge Perfume comes in a very pretty bottle simple as well. The very affordable perfume for men stays for 12 hours and complements a man with its dynamic fragrance. It is a casual wear perfume that has top notes of lemon, green and artemisia.  The heart nodes have Marine, labdanum and Ginger while base notes exudes patchouli, cedarwood, Amber and Tonka Bean. It is a rich wooden aromatic mix to fragrance that would be loved by lot of man out there.
10. AGOG Men Perfume Eau de Parfum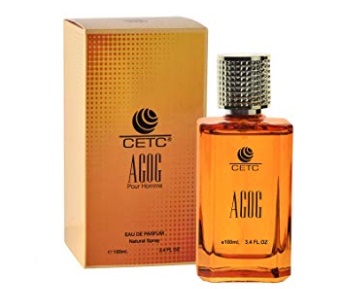 The men's perfume comes in an orange coloured bottle with silver designer cap. It is made with the rich concentrated essential oils that give long lasting make mesmerizing fruity fragrance all day long. It stays quite decently on most of the skin types. For summers, it may not stay as effectively that it does during winter season.
11. Ustraa Cologne for Men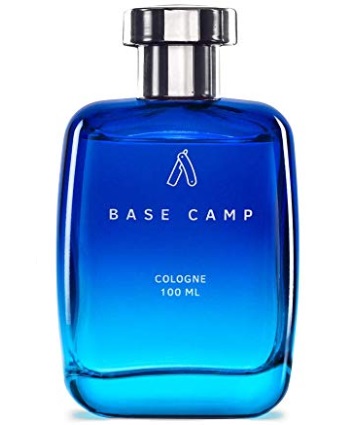 Ustraa cologne for men is a little over 500 rupees but it is totally worth trying. It comes with a long lasting cool refreshing affordable fragrance straight from the mountains. The glass bottle looks really classy and does not have any gas. It is suitable for old men and skin type. Its fresh Aroma has crisp aquatic fragrance that reminds you of deodar trees. Top notes have bergamot lemon and lime. Base notes has Pepper, Cypress and Rosemary. Heart notes has ceder, Amber and rich musk.
12. The Perfumer Redd Perfume for Man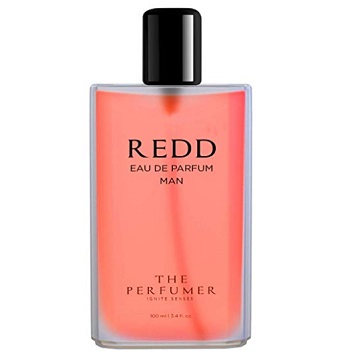 The Perfume red perfume is one of the best men's long lasting perfumes that has romantic Floral and musky fragrance. It is suitable for evenings and parties. People would surely love its intoxicating and intense fragrance. The perfume stays for up to 12 hours however, for some men it may stay for less time. But it is something that one shall try. It is available at discount online there for you can try it.
13. Engage Homme Eau De Parfum Perfume for Men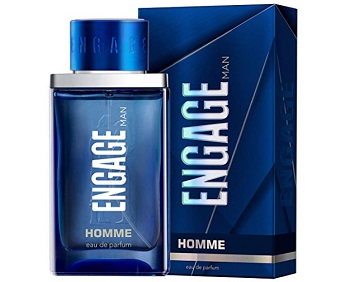 Engage Homme EDT perfume man has top aromatic notes and middle floral notes with Woody base notes. It gives an nice exotic scent with Sandalwood and Oakmoss. Men simply enjoy such subtle yet lasting premium fragrances.  For the major events and parties, one can consider using it. The best thing is that it is very affordable yet has long lasting fragrance under 500 rupees.
Hope the list of the best men's perfume under 500 rupees has given of enough of the good try worthy options.
These are perfumes are available easily online therefore we have also shown you the places from where you can buy these best perfumes for men in India under 500 Rs.