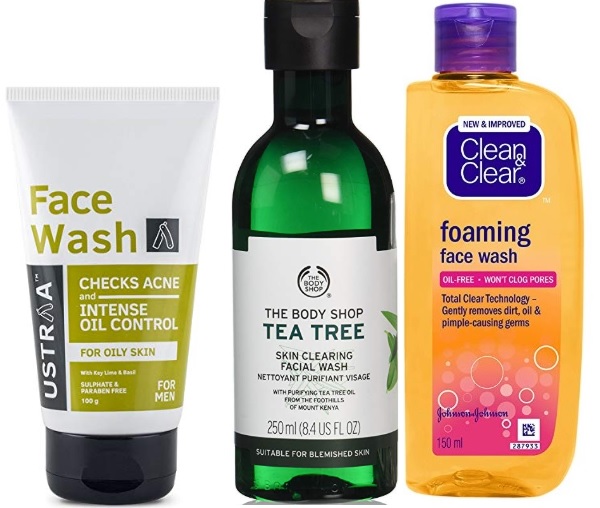 Are you struggling to get it of those blackheads sitting on your nose? Blackheads can be so annoying that you would like to Scrub them away right now. Blackhead is an oxidized mix of dead skin cells and sebum that when gets exposed to air, becomes black. But you can certainly get rid of them, using proper products like face washes to eliminate and prevent blackheads on your skin. We have put together this list of the best face washes for blackheads in India. So, that you do not become a victim of blackheads, the next time you head for a party. This product will make your face clear within few days and also help to prevent the blackheads from coming back. Let's check, how you can remove the blackheads by simply using the facial cleansers.
Best Face Cleansers for Blackheads in India (2021)
1. Clean & Clear Foaming Face Wash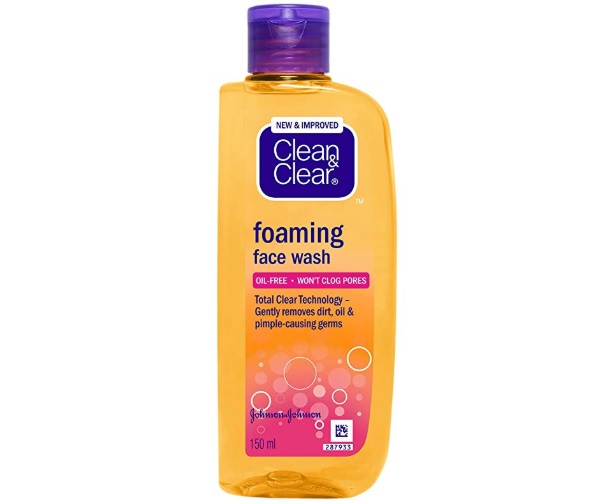 Made with salicylic acid, this foaming face wash from clean and clear, helps to give you blackheads and oil free skin. It is basically is an anti-acne face wash to remove pimples, excess oil and dirt from the skin effectively. Not just that ,for teenagers, this is the one of the best affordable face washes that keep the blackheads, whiteheads and pimples away.
2. Oriflame Pure Skin Face Wash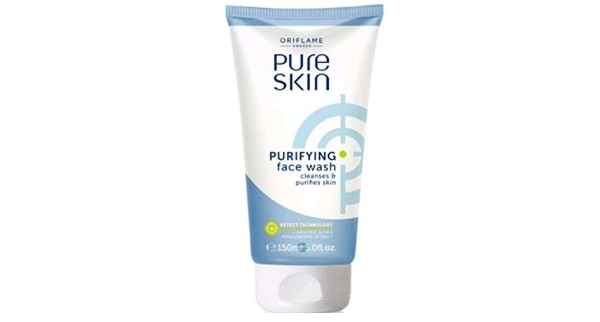 The pure skin face wash from Oriflame cleanses and purifies your skin as the name suggests. It contains active menthol to give you oil-free and clear, tan free skin. It improves the skin appearance by eliminating the dead skin cells and prevents the occurrence of blackheads on your skin.
3. The Body Shop Tea Tree Skin Cleaning Facial Wash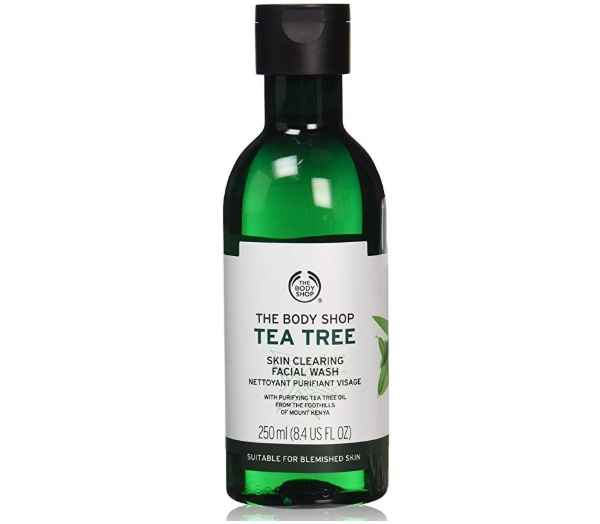 Tea tree oil not just purifies your skin deeply but also prevents the appearance of acne and blackheads. Blackheads are more common on the areas like nose, forehead, where the sebum is secreted in excess amount. This tea tree clearing face wash from The Body Shop, is a refreshing gel based facial wash that doesn't dry your skin but is perfect for daily use. It is one of the best face washes for oily and combination skin to keep your skin blemish-free.
4. Kaya Skin Clinic Brightening Beads Cleanser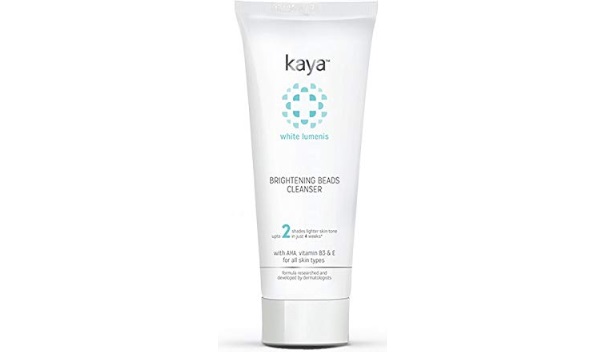 The brightening cleanser is a lightweight and non-sticky foaming face cleanser to purifys and hydrate your skin. The Brightening beads get rid of the dead skin cells and make your face appear flawless. It is rich in Alpha Hydroxy acids, vitamin B3, Vitamin E and is suitable for all skin types. The cleanser also prevents the blackheads and whiteheads.
5. Aroma Magic Neem and Tea Tree Face Wash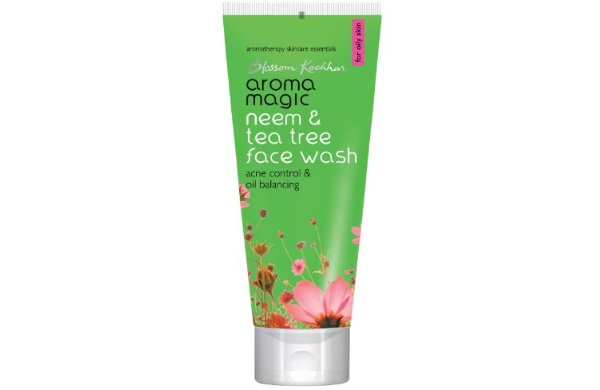 Aroma Magic Neem and Tea Tree Face Wash is one of the best seller product, because it has acne control and oil balancing properties. Neem and Tea Tree in this product detoxifies your skin and clear all the oil. This lightens scars, blemishes and improves the overall skin tanned skin tone. Unclogging your pores, it prevents acne and blackheads within just first couple of uses.
6. Sebamed Clear Face Foam Face Wash
With Provitaim B5 and pH of 5.5, this foaming cleanser is for Acne prone skin. It gives you healthy skin by eliminating only oil and impurities that vanishes the beauty of your skin. It removes the acne and blackheads with multiple uses and is suitable for combination to oily skin and with mild acne and their scars. Even using a glycolic acid rich face wash also helps to keep the facial skin blackheads free.
7. L'Oreal Paris Men Expert Charcoal White Active Oil Control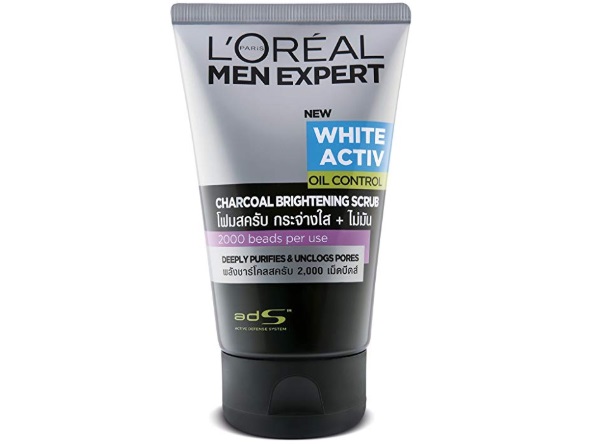 L'Oreal Paris Men Active Oil Control Brightening Face Scrub is a multipurpose product that works as a face cleanser and scrub. It eliminates the blackheads and whiteheads with continuous use. The oil control formula of this face cleanser makes your skin shine free and matte. It uproots the blackheads with regular application. Activated charcoal helps to draw out the toxins effectively.
8. Ustraa Face Wash For Oily Skin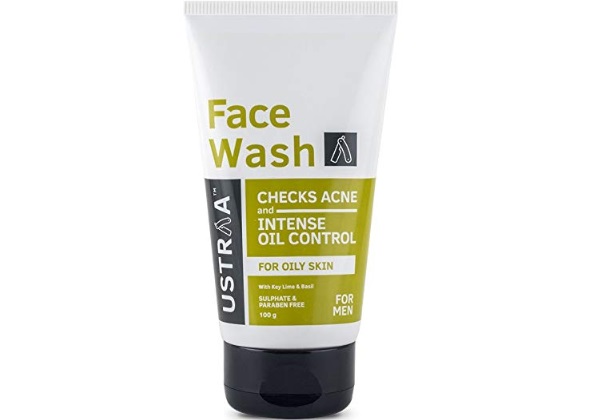 Ustraa Face Wash is suitable for men who have got oily and acne prone skin. Thankfully, it is a sulphate and paraben free cleanser with the power of Key Lime and Basil. It is suitable to minimize the acne formation and occurrence of blackheads. It is a natural source of salicylic acid therefore is one of the best anti-acne facial cleansers that men can try.
9. Pond's Pure White Anti Pollution With Activated Charcoal Face Wash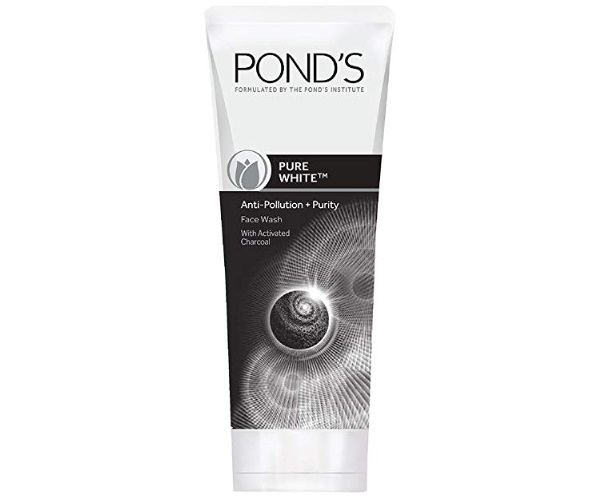 Oils and impurities which can form acne and blackheads on your face, can be effectively removed by this Activated charcoal face wash. It reduces the blemishes and dark spots quickly. The creamy formula is one of the best affordable face wash for fair and clear skin. It also gives you a pollution free glow.
10. Garnier for Men Acno Fight Face Wash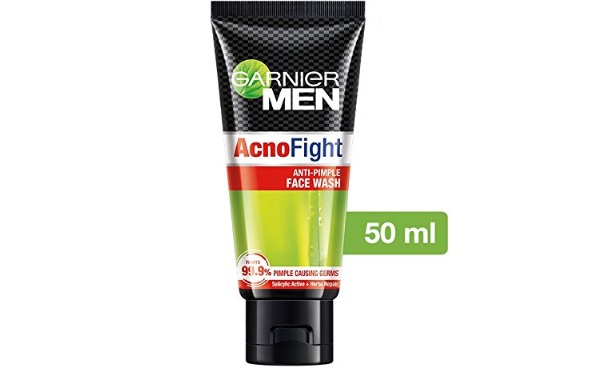 The salicylic acid face is useful for oily and normal skin type. It is a safe daily face wash even for men with acne prone but sensitive skin. It helps you tackle the skin issues related to problems like excessive sebum, pimples, blackheads and open pores. You can use it two times in a day to keep your skin, dark spots and acne free.
Tips to Remove and Prevent Blackheads
There are some extra tips to remove the blackheads naturally from your skin.
Baking Soda Scrub
Baking soda and water work excellent to remove the blackheads on your nose.

Take one to two tablespoon full of blackheads baking soda and mix with some water.

Make a smooth paste.

Apply this paste on your nose and areas prone to blackheads.

Keep it for 2 minutes and then scrub off gently.

Doing this for 2 to 3 days regularly helps to clear the blackheads effectively.
Sugar Scrub
You can also use this easy to make solution to get rid of the blackheads instantly.
Make a paste with the help of one teaspoon of lemon juice and 2-3 teaspoon of brown sugar.

Mix them and apply on the blackheads.

Scrub it and wash after 1 to 2 minutes.
This helps to remove the blackheads gently and faster.
In order to prevent blackheads from coming back you can exfoliate your skin 2 to 3 times in a week and also use face scrubs that contains salicylic acid.
Other than that applying clay facial mask like cowling clay or French clay also helps to control excessive oil production and to unclog your blocked pores. This regimen can help you minimize the blackheads and to prevent them from coming back.