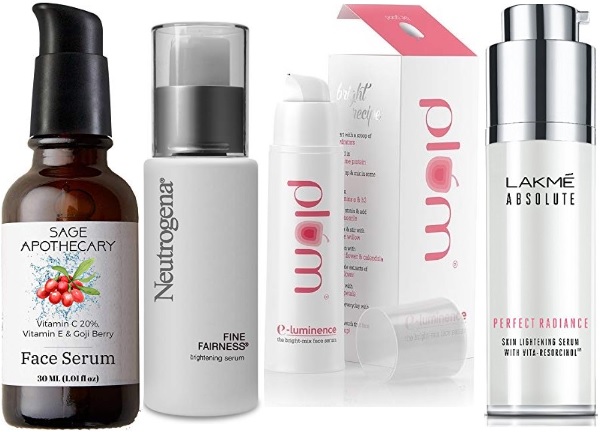 Facial Serums have light consistency and thin texture that makes them best for oily and acne prone skin. While there are serums which are water based that won't lead to pore clogging or those dreadful breakouts. Considering this fact, we have compiled a list of the best face serums for greasy and breakouts prone skin. Silence can be good to whiten your skin or to have the anti-aging benefits. This actually depends on the content of the serum that you are using. But majority of serums are lightweight and easy to penetrate in your skin layers, therefore they are considered suitable for oily skin. A lot of people even replace the regular skin creams with a serum and top it up with a good sunscreen during the daytime. Let's take a look, which are those serum products in Indian market.
List of Best Face Serums for Oily Skin in India
1. Biotique Bio Dandelion Visibly Ageless Serum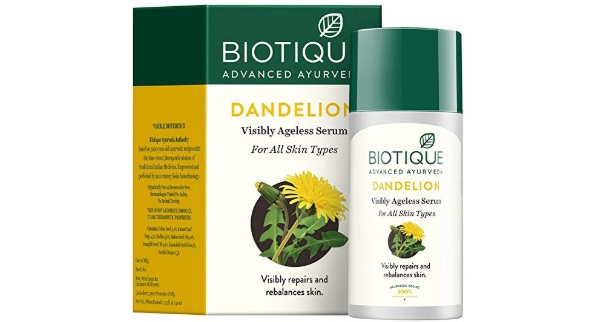 This is one of the best water based serum for oily skin and acne prone skin. It is an effective combination of Dandelion along with Vitamin E and nutmeg oil. The product blends nicely in your skin layers without leaving the traces of oils or grease. It can improvise your skin complexion by making it brighter and glowing. Moreover, it also gives anti aging benefits, so that you can control the aging. You can start using this product right from your 20s.
Price: 230 rupees for 40 ml
2. Lakme Absolute Perfect Radiance Skin Lightening Serum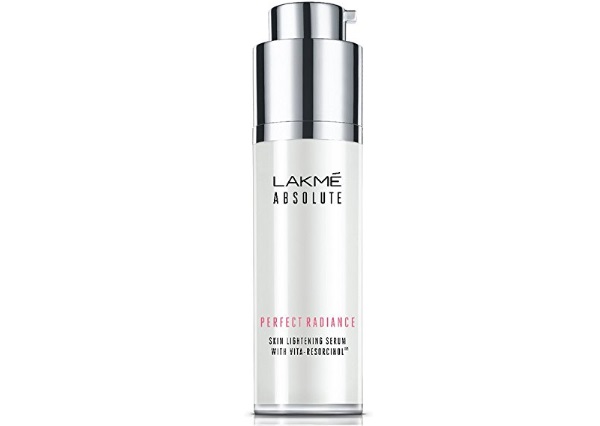 With its light texture, the skin lightening serum is appropriate when your skin is oily, during summer season. It helps you get rid of the dark spots and acne scars. The skin brightening face product has moisturizing formula, but is not to the extent that can make your face look dull and greasy. 
Price: 730 rupees for 30 ml
3. Neutrogena Fine Fairness Brightening Serum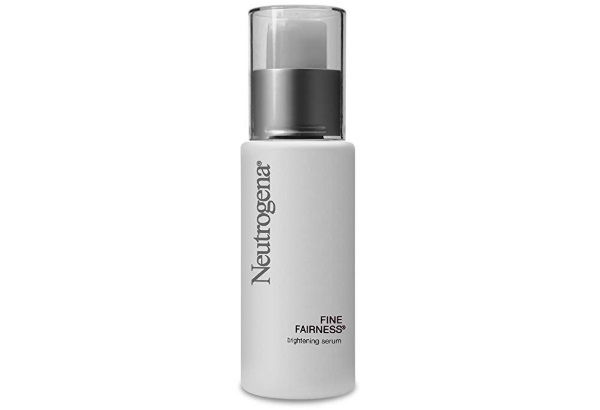 For girls and boys, who have got lifeless skin complexion, should use this product. It's a skin brightening serum that helps to rejuvenate a rough and dark skin tone. Being rich in the skin brightening essence, the oil-free serum helps to boost your skin with the radiant complexion. It is loaded with Neutrogena Healthy-White Complex, with pure Retinol and Lily, that improves the appearance of skin complexion and reduces the dark spots and blemishes. The product is clinically proven to give you results in just 3 weeks which is quite commendable.
Price: 749 rupees for 30 ml
4. Recast Vitamin C Facial Serum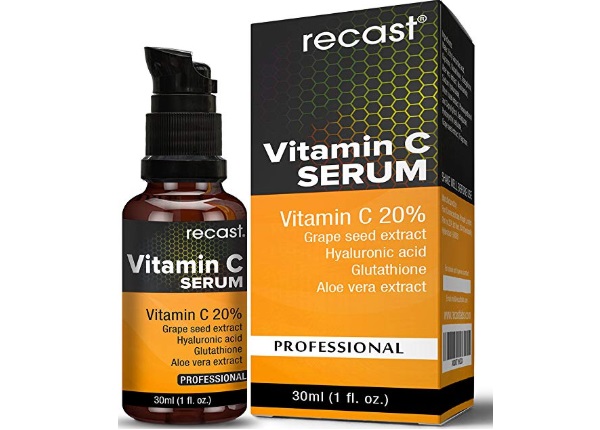 This vitamin C facial serum is exclusively made for oily and acne prone skin. The reason is that Vitamin C in 20% concentration is present in this product. Along with that, it contains hyaluronic acid, glutathione, aloe vera, grape seed extract. Therefore, the product is beneficial in not just lightning those dark spots and marks on your face, but it also gives you skin brightening and anti aging benefits. It is a product free of parabens and harmful chemicals and is a non-comedogenic product which makes it a good option if you have oily skin. You can use it before going to bed every day to make your face brighter.
Price: 599 rupees for 30 ml
5. Khadi Vitamin C Face Serum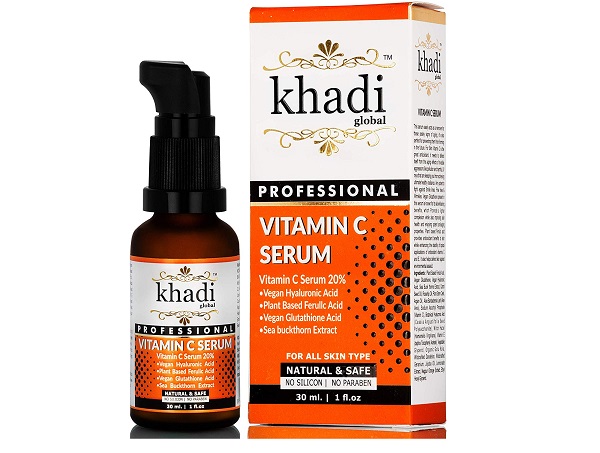 It's a multipurpose product that is not just an anti aging product, but a skin brightening one too. It has Vitamin C in 20%, Vitamin E, Hyaluronic Acid and some other botanicals. It shrinks your pores so that they release lesser oils and your skin looks matte and clear. The product fades age spots and brightens that dull skin that is in the dire need of the skin whitening. During summer and winter season when your skin gets dull due to pollution affects, this serum also combats that. It is a paraben free facial serum for oily skin in India. You may apply it every day before going to bed.
Price: 545 rupees for 30 ml
6. Olay Total Effects 7-In-1 Anti Aging Serum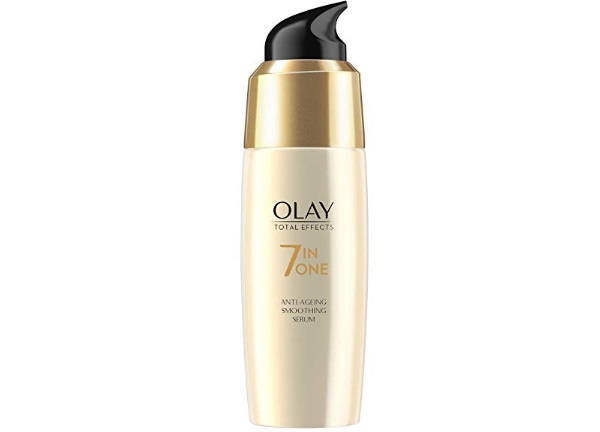 This Anti aging serum may not be budget friendly but when you've to control the aging for your oily and acne prone skin, you can start using it in your 20s. It helps to reduce spots and appearance of lines and wrinkles. Application of this serum two times in a day helps reduce the pore size and even tones your skin. It comes with niacinamide and antioxidants. It is more suitable for combination to oily skin.
Price: 849 rupees for 50 ml
7. MIXIFY Unloc Skin Glow Face Serum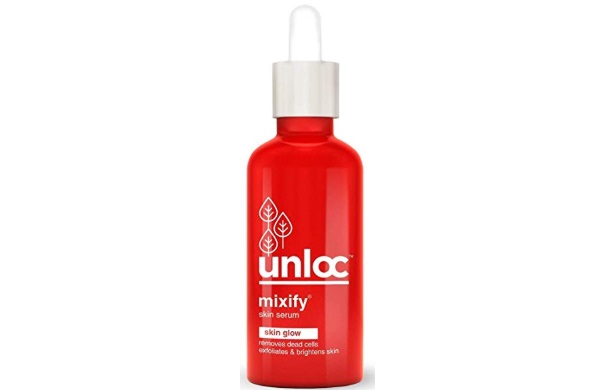 Do you need a glowing skin? If it's is a big YESS, then this serum is it. It's rich in the Mulberry and liquorice along with Vitamin C and Alpha Hydroxy Acids. It not just helps your skin in looking brighter but also decreases the dark spots and hyper-pigmentation. The best thing is that it's non-comedogenic and oil-free which makes it a perfect face serum for oily skin for summers too. You can apply it two times in a day. It works the best as a night serum.
How to use: Mix 2 to 3 drops of this serum along with your daily face creams, moisturizers and sun lotions.
Price: 499 rupees for 30 ml
8. Lotus Herbals White Glow Intensive Skin Serum + Moisturiser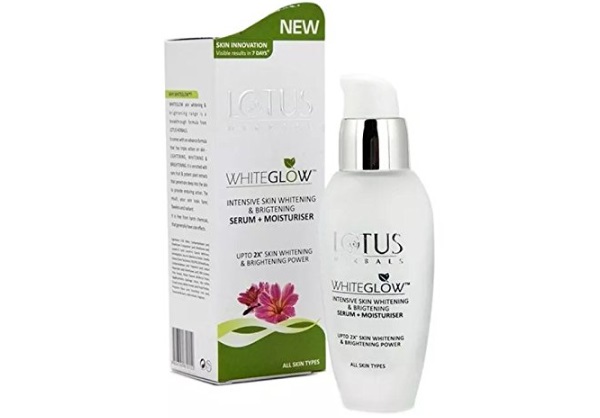 This serum moisturizer is a very light on pocket product which is able to` lightens and brighten your skin tone. It's a part of the Lotus white glow range. The product is divide and non oily that seats gently in your skin layers without leaving traces of oiliness but still it does hydrate your skin. Is a water based product made using the botanical extracts of sexy frog and liquorice. It is not break out your skin upon application and is safe or even the sensitive oily skin. In our option opinion it is the best serum for oily skin. You can also use it before applying the makeup.
Price: 399 rupees for 30 ml
9. VLCC Snigdha Skin Whitening Serum
When dark and dull skin is your major concern, we have got another option for you. This lightening serum contains comfrey and is from the line of VLCC. You can massage your skin daily with this serum two times in a day to get a beautiful glowing skin. Price-wise too, the product is very affordable. It can be used before applying your daily makeup or just on its own like a daily face moisturizer. The oil-free texture of this product was the best for oily skin.
Price: 450 rupees for 40 ml
10. Plum E Luminence The Bright Mix Face Serum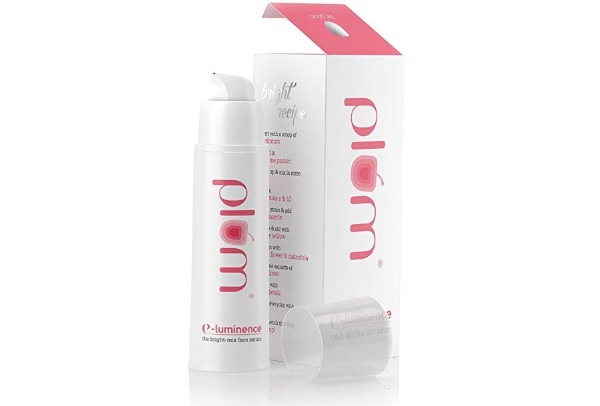 We would call it, as the best serum when your skin is oily-combination and slightly dry at certain parts.  It is a healthy mix of Vitamin E, vitamin B3, licorice, willow bark, sesame and several other natural extracts. Therefore, this works on your sensitive and combination skin. It is 100% paraben and Sulfate free product that is not tested on animals. We think, this is the major highlight of this product, for those who love organic products. If you have acne prone skin, then skip this option.
Price: 999 rupees for 30 ml
This is the list of the best face serums in India for oily skin. In this list, we have included both expensive and inexpensive products, so, you can try according to your preference. Using serum for oily skin can be followed by a light moisturizer or a sunscreen for the day time.
Whereas, for the night, before going to bed, you must ensure that you apply an anti-aging night cream. That doesn't mean that if you have oily skin, you don't need any night creams. Most of these items are non-comedogenic therefore, won't disturb the pH balance or break you out. Yet, you can use them for few days to see if these suit your skin or not.
Choose your skin care products wisely so that you can avoid the breakout, information and other similar skin problems.